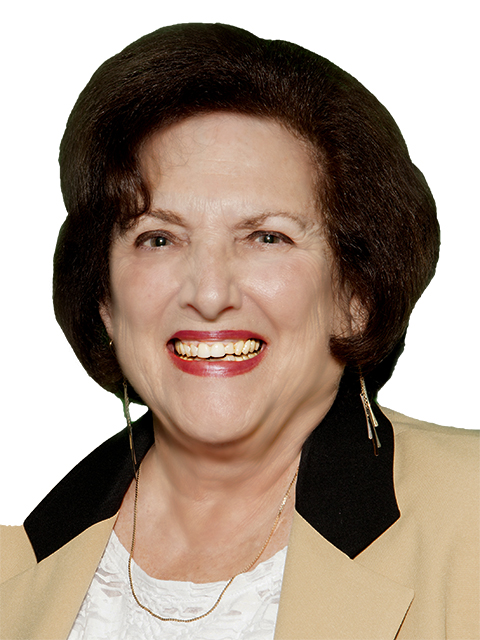 Alea Adams
NYS Licensed Real Estate Salesperson
Phone 631-226-5995 ext. 268
Cell 631-374-4571
Visit My Website
About me
My name is Alea Adams.

it's important that you choose an experienced, dedicated, and proven real estate agent who will achieve the results you want for your home purchase or sale. I believe that the best real estate agent is hard working, easily accessible, innovative, patient and honest. I embody that in my work each day.
When BUYING…..
I have extensive training and certifications to assist buyers.
I am a designated Certified Buyers Agent (C.B.R.) which means if you are looking for an agent who represents YOURinterests as a buyer, I am you're agent!
I have a comprehensive knowledge of Long Island
If you have questions about the schools, local attractions, neighborhood lifestyle, restaurants, etc. feel free to call me and ask about it.
I am known for my care of my clients.
I have built a reputation that has earned me an impressive roster of repeat and referral business by using my knowledge of the real estate market and caring for my buyers best interests.
I preview properties for you to save you time and see the houses that best suit your needs. I provide current data on sold properties and negotiate the best price and terms for you.
When Selling...
I work hard to sell your home at the best value. Through a comprehensive analysis, I can assess market values interpret market trends to assist you in making good informed decisions and provide the most up to date marketing tools designed to achieve your goals. I am highly trained in the tools and strategies of marketing to achieve your goal. My Written Marketing Plan along with my Written Service Guarantee is unparalleled in the industry.
I pledge to provide the highest level of service available and al all time conduct myself with honesty, professionalism and undivided loyalty to you.
I look forward to developing a professional relationship to earn the right to serve your Real Estate needs.
-Alea
My Listings
There are no properties.
My Pendings
4 Sunflower Court, Dix Hills, NY 11746
Bedrooms : 6
Bathrooms : 5
$1,375,000
201 Lafayette Street, Copiague, NY 11726
Bedrooms : 4
Bathrooms : 2
$359,990
Sold/Rented
244 Cedrus Ave, E. Northport, NY 11731
Bedrooms : 4
Bathrooms : 3
$599,000
532 Jefferson Avenue, Lindenhurst, NY 11757
Bedrooms : 5
Bathrooms : 3
$564,000
77 Sequams East , West Islip, NY 11795
Bedrooms : 3
Bathrooms : 2
$564,000
22 Madison Ave, Deer Park, NY 11729
Bedrooms : 4
Bathrooms : 3
$549,000
77 Concourse , Brightwaters, NY 11718
Bedrooms : 4
Bathrooms : 3
$549,000
598 Benton Rd, East Meadow, NY 11554
Bedrooms : 3
Bathrooms : 3
$534,900
65 Leslie Lane, Smithtown, NY 11787
Bedrooms : 4
Bathrooms : 3
$524,888
46 Languth St, Sayville, NY 11782
Bedrooms : 4
Bathrooms : 3
$499,990
500 Everdell Ave, West Islip, NY 11795
Bedrooms : 4
Bathrooms : 2
$499,990
337 Burr Road, E. Northport, NY 11731
Bedrooms : 3
Bathrooms : 3
$499,000
48 Dorchester Rd, Smithtown, NY 11787
Bedrooms : 4
Bathrooms : 3
$479,875
55 Livingston Ave, Babylon, NY 11702
Bedrooms : 3
Bathrooms : 2
$465,000
20 Mc Cue Ln, Babylon, NY 11702
Bedrooms : 3
Bathrooms : 3
$450,000
55 Hedgerow Lane, Commack, NY 11725
Bedrooms : 4
Bathrooms : 2
$449,990
370 Howard Ave, Copiague, NY 11726
Bedrooms : 4
Bathrooms : 3
$449,000
172-10 116th Ave, St. Albans, NY 11412
Bedrooms : 6
Bathrooms : 4
$439,900
940 N Fulton Ave, Lindenhurst, NY 11757
Bedrooms : 3
Bathrooms : 3
$430,000
291 28th Street, Lindenhurst, NY 11757
Bedrooms : 4
Bathrooms : 1
$425,000
337 Burr Rd, E. Northport, NY 11731
Bedrooms : 4
Bathrooms : 3
$425,000
357 37th Street, Lindenhurst, NY 11757
Bedrooms : 4
Bathrooms : 2
$420,000
1391 Windsor Avenue, Bay Shore, NY 11706
Bedrooms : 5
Bathrooms : 3
$415,000
343 West Dr, Copiague, NY 11726
Bedrooms : 4
Bathrooms : 2
$415,000
145 N St. Paul's Rd, Hempstead, NY 11550
Bedrooms : 4
Bathrooms : 3
$410,000
389 S 6th St, Lindenhurst, NY 11757
Bedrooms : 4
Bathrooms : 4
$399,000
73 Langdon Pl, Lynbrook, NY 11563
Bedrooms : 4
Bathrooms : 2
$399,000
22 Brennan Place, Deer Park, NY 11729
Bedrooms : 3
Bathrooms : 3
$399,000
41 Litchfield Ave, Babylon, NY 11702
Bedrooms : 3
Bathrooms : 2
$394,000
6 Rimlet Dr, Commack, NY 11725
Bedrooms : 4
Bathrooms : 3
$389,000
606 Broome Avenue, Lindenhurst, NY 11757
Bedrooms : 4
Bathrooms : 2
$389,000
477 S 2nd St, Lindenhurst, NY 11757
Bedrooms : 3
Bathrooms : 2
$378,990
61 13th Avenue, Ronkonkoma, NY 11779
Bedrooms : 3
Bathrooms : 2
$369,900
409 Ferndale Court, Copiague, NY 11726
Bedrooms : 4
Bathrooms : 2
$369,000
40 Wyant Ave, Lake Ronkonkoma, NY 11779
Bedrooms : 3
Bathrooms : 2
$359,000
821 N Hamilton Ave, Lindenhurst, NY 11757
Bedrooms : 3
Bathrooms : 2
$349,990
96 Mystic Cir, Bay Shore, NY 11706
Bedrooms : 3
Bathrooms : 3
$349,888
1308 Illinois Ave, Bay Shore, NY 11706
Bedrooms : 4
Bathrooms : 2
$349,000
167 Albany St, Deer Park, NY 11729
Bedrooms : 3
Bathrooms : 1
$349,000
351 Daniel St, Lindenhurst, NY 11757
Bedrooms : 3
Bathrooms : 2
$349,000
357 N Ontario Ave, Lindenhurst, NY 11757
Bedrooms : 5
Bathrooms : 3
$344,000
573 East Dr, Lindenhurst, NY 11757
Bedrooms : 4
Bathrooms : 2
$339,000
96 Rhett Ct, Commack, NY 11725
Bedrooms : 2
Bathrooms : 3
$335,000
1032 Bay Shore Avenue, Bay Shore, NY 11706
Bedrooms : 3
Bathrooms : 2
$335,000
95 Evergreen Street, W. Babylon, NY 11704
Bedrooms : 3
Bathrooms : 2
$335,000
361 Daniel St, Lindenhurst, NY 11757
Bedrooms : 4
Bathrooms : 2
$330,000
290 36th St, Lindenhurst, NY 11757
Bedrooms : 4
Bathrooms : 2
$325,000
268 15th Ave, W. Babylon, NY 11704
Bedrooms : 3
Bathrooms : 3
$325,000
1033 N Richmond Ave, Lindenhurst, NY 11757
Bedrooms : 4
Bathrooms : 2
$319,900
1747 Meadowbrook Rd, N. Merrick, NY 11566
Bedrooms : 4
Bathrooms : 1
$319,000
26 Horton St, West Islip, NY 11795
Bedrooms : 3
Bathrooms : 2
$315,000
310 Brook Ave, Bay Shore, NY 11706
Bedrooms : 5
Bathrooms : 2
$299,999
106 Pierson Ave, Hempstead, NY 11550
Bedrooms : 3
Bathrooms : 2
$299,000
310 Ferndale Ct, Copiague, NY 11726
Bedrooms : 3
Bathrooms : 2
$290,000
185 S Broome Ave, Lindenhurst, NY 11757
Bedrooms : 4
Bathrooms : 1
$289,000
1112 11 St, W. Babylon, NY 11704
Bedrooms : 3
Bathrooms : 2
$289,000
14 Avenue A, W. Babylon, NY 11704
Bedrooms : 3
Bathrooms : 1
$279,990
60 Gladys Ave, Hempstead, NY 11550
Bedrooms : 5
Bathrooms : 2
$279,500
57 Frankie Ln, N. Babylon, NY 11703
Bedrooms : 3
Bathrooms : 1
$279,000
291 28th Street, Lindenhurst, NY 11757
Bedrooms : 4
Bathrooms : 1
$274,990
188 Stanley Dr, Centereach, NY 11720
Bedrooms : 3
Bathrooms : 2
$264,800
367 S 3rd St, Lindenhurst, NY 11757
Bedrooms : 4
Bathrooms : 2
$259,000
433 N. Greene Ave, Lindenhurst, NY 11757
Bedrooms : 2
Bathrooms : 1
$255,000
213 August Rd, N. Babylon, NY 11703
Bedrooms : 3
Bathrooms : 1
$250,000
1327 Pine Acres Blvd, Bay Shore, NY 11706
Bedrooms : 3
Bathrooms : 1
$250,000
29 Ithaca St, Lindenhurst, NY 11757
Bedrooms : 3
Bathrooms : 2
$249,900
124 Columbia St, Huntington Sta, NY 11746
Bedrooms : 3
Bathrooms : 2
$249,000
4 Oak Park Ct, Deer Park, NY 11729
Bedrooms : 2
Bathrooms : 2
$249,000
357 37th St, Lindenhurst, NY 11757
Bedrooms : 5
Bathrooms : 2
$234,900
1391 N Windsor Ave, Bay Shore, NY 11706
Bedrooms : 6
Bathrooms : 3
$220,000
1836 Stein Dr, Bay Shore, NY 11706
Bedrooms : 4
Bathrooms : 2
$220,000
350 Mariners Way, Copiague, NY 11726
Bedrooms : 1
Bathrooms : 1
$215,000
100 Finch Ln, Islip, NY 11751
Bedrooms : 2
Bathrooms : 2
$215,000
87 William St, Hempstead, NY 11550
Bedrooms : 3
Bathrooms : 2
$210,000
5 Pine St, Copiague, NY 11726
Bedrooms : 3
Bathrooms : 2
$199,000
232 Farber Dr, W. Babylon, NY 11704
Bedrooms : 1
Bathrooms : 1
$149,999
32 Edmunton Dr, N. Babylon, NY 11703
Bedrooms : 1
Bathrooms : 1
$144,000
125 Park Ave, Amityville, NY 11701
Bedrooms : 1
Bathrooms : 1
$115,000
10 E Booker Ave, Wyandanch, NY 11798
Bedrooms : 4
Bathrooms : 1
$70,000
12 Lamplight Lane, Dix Hills, NY 11746
Bedrooms : 1
Bathrooms : 1
$1,900
12 Lamplight Lane, Dix Hills, NY 11746
Bedrooms : 1
Bathrooms : 1
$1,800