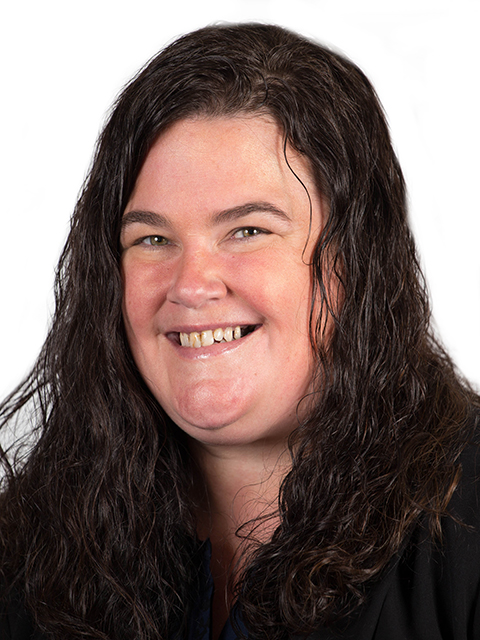 Allison Cayton
NYS Licensed Real Estate Salesperson
Phone 631-226-5995 x249
Cell 516-851-8969
Visit My Website
I am Long Island born and raised! Having lived in Nassau County with my parents and 3 siblings my entire childhood, I couldn't imagine living anywhere else; until I met my husband, who is a Suffolk County boy, and here we are. I have been a resident of Lindenhurst since 2010 and I have to say I love it! My husband, Gary, and I live SOMO (south of Montauk), and while our home had damage from Hurricane Sandy we proved we were "Stronger than the Storm"! We rebuilt, elevated and resumed living in our home because we love it and the area so much!
I love helping people! As my past clients will tell you I am available 7 days a week by text, email or phone. I feel like it is very important to keep clients and customers up to date on what is happening in the market place and more specifically with their own transaction at any given point. Having had a prior career in Real Estate Law lends to my knowledge of the behind the scenes workings of what goes on in the home purchasing process. My service to you does not end with an accepted offer and resume at the closing table. I am there throughout the entire process to answer any questions you may have, and if I don't know the answer, I won't stop until I get it!
Being a part of the AA Team means that I have completed extensive training, and will continue training to make sure that I can be the best I need to be for you. I am a member of the National Association of Realtors, the Long Island Board of Realtors and The NYS Association of Realtors.
You don't need to be buying or selling to contact me, I am a resource for all things real estate and if you do allow me to earn your business, I guarantee my service will "move" you!
Hope to hear from you soon! - Allison
My Listings
77 Stackyard Drive, Mastic Beach, NY 11951
Bedrooms : 3
Bathrooms : 2
$344,990
My Pendings
1802 Robin Lane, N. Bellmore, NY 11710
Bedrooms : 3
Bathrooms : 2
$579,000
Sold/Rented
234 Normandy Road, Massapequa, NY 11758
Bedrooms : 3
Bathrooms : 3
$583,900
137 Gladstone Avenue, West Islip, NY 11795
Bedrooms : 5
Bathrooms : 2
$549,999
4 Graces Way, Centereach, NY 11720
Bedrooms : 3
Bathrooms : 3
$529,900
3000 Wilson Avenue, Wantagh, NY 11793
Bedrooms : 3
Bathrooms : 2
$519,990
56 Columbus Avenue, Farmingville, NY 11738
Bedrooms : 4
Bathrooms : 4
$518,888
106 Commonwealth Avenue, Massapequa, NY 11758
Bedrooms : 3
Bathrooms : 2
$499,990
17 Rock Island Road, Centereach, NY 11720
Bedrooms : 4
Bathrooms : 3
$479,900
132 Zoranne Drive, Farmingdale, NY 11735
Bedrooms : 3
Bathrooms : 2
$474,999
32 Avenue I , Farmingdale, NY 11735
Bedrooms : 4
Bathrooms : 3
$459,000
3 South Lane, Huntington, NY 11743
Bedrooms : 3
Bathrooms : 2
$459,000
551 Windmill Avenue, W. Babylon, NY 11704
Bedrooms : 3
Bathrooms : 2
$399,990
16 White Pine Way, Medford, NY 11763
Bedrooms : 5
Bathrooms : 3
$399,000
24 Namleps Ln, Deer Park, NY 11729
Bedrooms : 4
Bathrooms : 2
$389,000
29 Linden Street, Lindenhurst, NY 11757
Bedrooms : 3
Bathrooms : 2
$379,000
10 Windsor Street, Islip, NY 11751
Bedrooms : 3
Bathrooms : 1
$329,999
7 Drakeford Avenue, N. Babylon, NY 11703
Bedrooms : 3
Bathrooms : 1
$329,000
106 Lido Parkway, Lindenhurst, NY 11757
Bedrooms : 4
Bathrooms : 2
$325,000
257 Medea Way , Central Islip, NY 11722
Bedrooms : 2
Bathrooms : 2
$319,999
12 Francine Avenue, Amityville, NY 11701
Bedrooms : 4
Bathrooms : 2
$319,000
49 Moffitt Boulevard, Islip, NY 11751
Bedrooms : 2
Bathrooms : 2
$309,999
63 Hill Street, Patchogue, NY 11772
Bedrooms : 4
Bathrooms : 2
$259,990
2413 Union Boulevard, Islip, NY 11751
Bedrooms : 1
Bathrooms : 1
$144,999