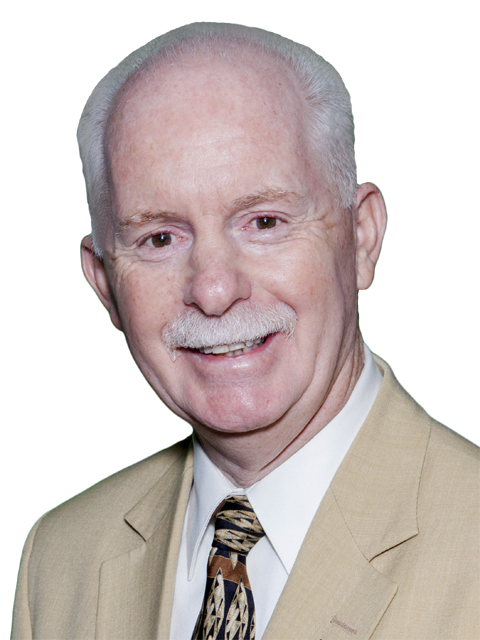 Barry Levane
NYS Licensed Real Estate Salesperson
Phone 631-226-5995 ext. 227
Cell 516-551-1637
Visit My Website
Welcome to my website! Now stop and take a breath.
As a full time agent with over 30 years of sales and marketing experience, I know the stresses of buying or selling a home. For most of us, it is the largest financial decision that we will make, and for that reason, you need to take a step back.
As your agent, I take on more than the responsibilities of just finding or selling a home, I become your real estate consultant.
From the buyers' side, I understand the need to view multiple homes that fit your criteria as well as introducing you to new possibilities.
From the sellers' side, I will provide weekly updates on the market's current conditions; provide written reports relating to your competition in the marketplace and similar properties that have sold in your area.
Whether you are on the buying or selling side of a house, communication is the key to a smooth, and stress free transaction.
Though not a popular belief, purchasing or selling a home can and should be a wonderful experience. My main focus is to use my experience, state-of-the-art technology, and over 40 years of living and working on Long Island to guide you through this process. If you're still in doubt, take a moment to read a few of the letters from my past customers who have become lasting friends.
One of the most important decisions you will make, will be to choose an agent with which you feel comfortable. I work very hard to insure that comfort.
Now that you've taken that breath, enjoy the wealth of information contained on this website; and of course, if you have questions on how I can make your experience wonderful, please don't hesitate to contact me.
-Barry
My Listings
There are no properties.
My Pendings
49 Country Road, Mt. Sinai, NY 11766
Bedrooms : 5
Bathrooms : 4
$749,888
4665 Merrick Road, Massapequa, NY 11758
Bedrooms : 3
Bathrooms : 3
$495,000
36 Clearview Drive, Wheatley Heights, NY 11798
Bedrooms : 4
Bathrooms : 2
$465,000
20 Marionette Walk, Lindenhurst, NY 11757
Bedrooms : 3
Bathrooms : 1
$349,000
Sold/Rented
7 Crescent Road, Port Washington, NY 11050
Bedrooms : 3
Bathrooms : 3
$1,149,000
134 Wells Rd, Northport, NY 11768
Bedrooms : 3
Bathrooms : 3
$749,000
11 Bonita Road, E. Quogue, NY 11942
Bedrooms : 3
Bathrooms : 3
$649,000
87 Park Ave, Port Washington, NY 11050
Bedrooms : 3
Bathrooms : 2
$625,000
21 N Bayles Ave, Port Washington, NY 11050
Bedrooms : 3
Bathrooms : 3
$599,000
30 Mohegan Ave, Port Washington, NY 11050
Bedrooms : 4
Bathrooms : 2
$595,000
532 Jefferson Avenue, Lindenhurst, NY 11757
Bedrooms : 5
Bathrooms : 3
$564,000
8 1/2 Dolphin Ln, Copiague, NY 11726
Bedrooms : 4
Bathrooms : 3
$489,000
354 Lido Pky, Lindenhurst, NY 11757
Bedrooms : 4
Bathrooms : 3
$450,000
943 5th Street, Lindenhurst, NY 11757
Bedrooms : 2
Bathrooms : 2
$449,500
370 Howard Ave, Copiague, NY 11726
Bedrooms : 4
Bathrooms : 3
$449,000
25 Carlton Drive, Massapequa, NY 11758
Bedrooms : 4
Bathrooms : 1
$449,000
9 Karl Ct, Medford, NY 11763
Bedrooms : 4
Bathrooms : 4
$449,000
25 Laurel Rd, Lindenhurst, NY 11757
Bedrooms : 4
Bathrooms : 2
$434,900
370 S 13th St, Lindenhurst, NY 11757
Bedrooms : 4
Bathrooms : 3
$429,900
684 Bermuda Rd, W. Babylon, NY 11704
Bedrooms : 4
Bathrooms : 3
$429,000
121 43rd St, Lindenhurst, NY 11757
Bedrooms : 5
Bathrooms : 2
$429,000
357 S 11th St, Lindenhurst, NY 11757
Bedrooms : 4
Bathrooms : 3
$429,000
638 N Chicot Ave, West Islip, NY 11795
Bedrooms : 4
Bathrooms : 2
$420,000
343 West Dr, Copiague, NY 11726
Bedrooms : 4
Bathrooms : 2
$415,000
7 Norwood Pl, Wheatley Heights, NY 11798
Bedrooms : 5
Bathrooms : 2
$399,999
19 Laurel Rd, Lindenhurst, NY 11757
Bedrooms : 4
Bathrooms : 2
$399,900
533 14th Street, W. Babylon, NY 11704
Bedrooms : 4
Bathrooms : 3
$399,500
237 Schoenfeld Boulevard, Patchogue, NY 11772
Bedrooms : 4
Bathrooms : 2
$389,999
143 Sherbrooke Road, Lindenhurst, NY 11757
Bedrooms : 4
Bathrooms : 2
$389,900
34 Intervale Ave, Farmingdale, NY 11735
Bedrooms : 4
Bathrooms : 2
$379,000
277 Irving Ave, Deer Park, NY 11729
Bedrooms : 5
Bathrooms : 3
$369,000
21 Marionette Walk, Lindenhurst, NY 11757
Bedrooms : 3
Bathrooms : 2
$369,000
2 Burndale Ct, Wheatley Heights, NY 11798
Bedrooms : 3
Bathrooms : 2
$355,000
241 41st St, Lindenhurst, NY 11757
Bedrooms : 3
Bathrooms : 2
$349,990
10 Bay Pl, Lindenhurst, NY 11757
Bedrooms : 4
Bathrooms : 2
$349,990
1044 N Delaware Ave, Lindenhurst, NY 11757
Bedrooms : 3
Bathrooms : 2
$349,900
590 16th Street, Lindenhurst, NY 11757
Bedrooms : 2
Bathrooms : 2
$349,000
2 Howard St, Wheatley Heights, NY 11798
Bedrooms : 5
Bathrooms : 2
$349,000
258 Lido Pky, Lindenhurst, NY 11757
Bedrooms : 3
Bathrooms : 2
$339,990
810 N Broome Ave, Lindenhurst, NY 11757
Bedrooms : 4
Bathrooms : 2
$339,000
60 Dover St, Lindenhurst, NY 11757
Bedrooms : 2
Bathrooms : 2
$339,000
46 Putnam Ave, W. Babylon, NY 11704
Bedrooms : 4
Bathrooms : 3
$339,000
70 Wright St, W. Babylon, NY 11704
Bedrooms : 3
Bathrooms : 3
$334,990
225 Alicia Dr, N. Babylon, NY 11703
Bedrooms : 2
Bathrooms : 3
$329,990
174 Countyline Rd, Amityville, NY 11701
Bedrooms : 4
Bathrooms : 5
$329,000
393 Buffalo Ave, Lindenhurst, NY 11757
Bedrooms : 4
Bathrooms : 1
$329,000
145 Pine St, Lindenhurst, NY 11757
Bedrooms : 4
Bathrooms : 2
$327,000
21 Hamlin Ave, W. Babylon, NY 11704
Bedrooms : 4
Bathrooms : 2
$325,000
130 Wright St, W. Babylon, NY 11704
Bedrooms : 4
Bathrooms : 2
$324,999
532 Jefferson Avenue, Lindenhurst, NY 11757
Bedrooms : 4
Bathrooms : 2
$323,000
932 6th St, W. Babylon, NY 11704
Bedrooms : 3
Bathrooms : 3
$320,000
60 Easton St, Lindenhurst, NY 11757
Bedrooms : 3
Bathrooms : 2
$319,990
344 Old Farmingdale Rd, W. Babylon, NY 11704
Bedrooms : 3
Bathrooms : 2
$319,000
1209 Jackson Ave, Lindenhurst, NY 11757
Bedrooms : 4
Bathrooms : 2
$319,000
332 Deauville Pkwy, Lindenhurst, NY 11757
Bedrooms : 3
Bathrooms : 1
$315,000
156 Miller Ave, Amityville, NY 11701
Bedrooms : 4
Bathrooms : 3
$315,000
438 37th St, Lindenhurst, NY 11757
Bedrooms : 3
Bathrooms : 2
$314,900
416 Victory Dr, Ronkonkoma, NY 11779
Bedrooms : 3
Bathrooms : 2
$312,375
358 N Hamilton Ave, Lindenhurst, NY 11757
Bedrooms : 4
Bathrooms : 2
$310,000
127 Liberty Ave, Lindenhurst, NY 11757
Bedrooms : 3
Bathrooms : 1
$309,000
44 E Neck Ct, W. Babylon, NY 11704
Bedrooms : 4
Bathrooms : 2
$309,000
354 Sherbrooke Rd, Lindenhurst, NY 11757
Bedrooms : 4
Bathrooms : 2
$309,000
6 Irving Avenue, Lindenhurst, NY 11757
Bedrooms : 2
Bathrooms : 1
$305,000
20 Claremont Ave, W. Babylon, NY 11704
Bedrooms : 4
Bathrooms : 3
$289,500
24 3rd St, Lindenhurst, NY 11757
Bedrooms : 3
Bathrooms : 2
$289,000
64 Woodlawn Rd, Rocky Point, NY 11778
Bedrooms : 4
Bathrooms : 3
$289,000
50 Baylawn Ave, Copiague, NY 11726
Bedrooms : 3
Bathrooms : 1
$289,000
928 Catskill **** Ave, Lindenhurst, NY 11757
Bedrooms : 3
Bathrooms : 2
$289,000
425 15th St, W. Babylon, NY 11704
Bedrooms : 4
Bathrooms : 2
$289,000
15 W Alhambra Ave, Lindenhurst, NY 11757
Bedrooms : 6
Bathrooms : 2
$285,000
64 Anderson Ave, N. Babylon, NY 11703
Bedrooms : 3
Bathrooms : 1
$279,000
21 Marionette Walk, Lindenhurst, NY 11757
Bedrooms : 3
Bathrooms : 2
$274,999
209 11th St, W. Babylon, NY 11704
Bedrooms : 4
Bathrooms : 3
$269,900
169 Verona Pky, Lindenhurst, NY 11757
Bedrooms : 3
Bathrooms : 1
$264,500
1101 Woodcrest Ave, Riverhead, NY 11901
Bedrooms : 4
Bathrooms : 2
$262,000
80 Bond St, W. Babylon, NY 11704
Bedrooms : 4
Bathrooms : 2
$262,000
195 41st St, Lindenhurst, NY 11757
Bedrooms : 3
Bathrooms : 1
$259,000
165 Heathcote Road, Lindenhurst, NY 11757
Bedrooms : 4
Bathrooms : 2
$259,000
685 Saint Anns Ave, Copiague, NY 11726
Bedrooms : 4
Bathrooms : 2
$259,000
53 Franklin Ave, Deer Park, NY 11729
Bedrooms : 3
Bathrooms : 1
$254,900
30 Springwood Dr, N. Babylon, NY 11703
Bedrooms : 1
Bathrooms : 1
$253,000
165 Tremont Rd, Lindenhurst, NY 11757
Bedrooms : 3
Bathrooms : 2
$249,999
314 45th St, Lindenhurst, NY 11757
Bedrooms : 4
Bathrooms : 1
$249,900
9 Elgin Rd, Amity Harbor, NY 11701
Bedrooms : 3
Bathrooms : 1
$249,000
74 William St, Copiague, NY 11726
Bedrooms : 3
Bathrooms : 1
$242,000
222 Lido Pky, Lindenhurst, NY 11757
Bedrooms : 4
Bathrooms : 1
$239,990
1643 Manatuck Blvd, Bay Shore, NY 11706
Bedrooms : 3
Bathrooms : 2
$239,000
428 President Pl, W. Babylon, NY 11704
Bedrooms : 4
Bathrooms : 2
$235,000
357 37th St, Lindenhurst, NY 11757
Bedrooms : 5
Bathrooms : 2
$234,900
577 S 8th St, Lindenhurst, NY 11757
Bedrooms : 2
Bathrooms : 1
$230,000
25 June St, Lindenhurst, NY 11757
Bedrooms : 3
Bathrooms : 1
$229,000
51 William St, Copiague, NY 11726
Bedrooms : 4
Bathrooms : 1
$225,000
55 Garden City Ave, Wyandanch, NY 11798
Bedrooms : 3
Bathrooms : 2
$179,900
108 Brooklyn Ave, Wyandanch, NY 11798
Bedrooms : 5
Bathrooms : 2
$175,000
497 N Jefferson Ave, Lindenhurst, NY 11757
Bedrooms :
Bathrooms :
$170,000
9 Winchester Dr, Lindenhurst, NY 11757
Bedrooms : 2
Bathrooms : 1
$155,000
150 Washburn Ave, Freeport, NY 11520
Bedrooms : 5
Bathrooms : 1
$140,000
60 Cedar St, Lindenhurst, NY 11757
Bedrooms : 5
Bathrooms : 4
$139,000
25 Elizabeth St, Farmingdale, NY 11735
Bedrooms : 1
Bathrooms : 1
$129,990
2449 Union Blvd, Islip, NY 11751
Bedrooms : 1
Bathrooms : 1
$115,000
59 N Ronald Dr, Amityville, NY 11701
Bedrooms : 5
Bathrooms : 2
$89,900
25 5th Ave, Huntington Sta, NY 11746
Bedrooms : 2
Bathrooms : 1
$85,000