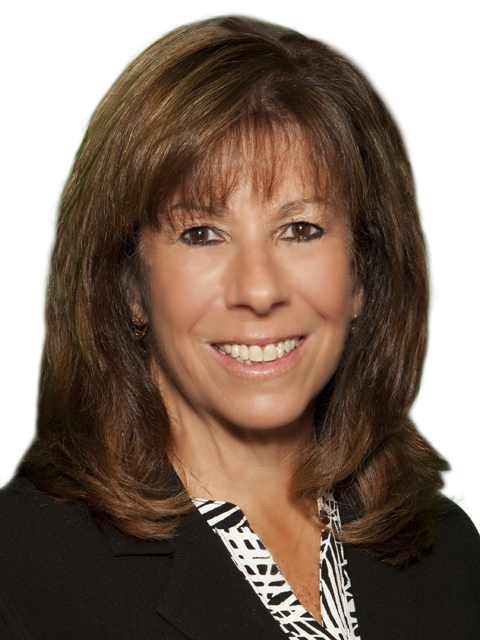 Beth Costantino
NYS Licensed Real Estate Salesperson
Phone 631-226-5995 x278
Cell 631-398-6502
Visit My Website
Honest, Hard Working, Results Oriented, Compassionate and Helpful – these are all terms that my clients have used to describe me and my work. If these are the characteristics you are looking for in your Real Estate Agent (and you should be), please call me. It would be my privilege to support you through the process of buying or selling your home on Long Island.
I am a lifelong resident of Long Island and I have a passion for Real Estate and for helping my clients achieve their dreams. My association with Century 21 AA Realty allows me to provide you with the knowledge, experience and resources that you need. We have been in business for over 40 years and I believe we have the best management team, partners and support staff on the planet! My commitment is to provide you with top notch service, to focus on your needs and to partner with you to insure a great experience.
Put me to work for you today!!
Thank you.
- Beth
My Listings
150 Vespucci Ave, Copiague, NY 11726
Bedrooms : 3
Bathrooms : 1
$309,000
My Pendings
15 Badger Trail, Coram, NY 11727
Bedrooms : 2
Bathrooms : 2
$285,000
Sold/Rented
48 Heights Road, Fort Salonga, NY 11768
Bedrooms : 5
Bathrooms : 3
$775,000
1 Castaldi Court, Bethpage, NY 11714
Bedrooms : 5
Bathrooms : 3
$650,000
106 Carmen Rd, Dix Hills, NY 11746
Bedrooms : 4
Bathrooms : 2
$649,000
396 36th St, Lindenhurst, NY 11757
Bedrooms : 4
Bathrooms : 3
$459,990
1891 Oakland Ave, Wantagh, NY 11793
Bedrooms : 4
Bathrooms : 2
$450,000
2313 Atlantic Blvd, Wantagh, NY 11793
Bedrooms : 3
Bathrooms : 3
$439,000
3811 Condit St, Seaford, NY 11783
Bedrooms : 4
Bathrooms : 2
$439,000
9 Dorset Ln, Farmingdale, NY 11735
Bedrooms : 3
Bathrooms : 1
$420,000
188 Somerset Dr, Massapequa, NY 11758
Bedrooms : 2
Bathrooms : 2
$409,000
502 Heathcote Rd, Lindenhurst, NY 11757
Bedrooms : 3
Bathrooms : 3
$409,000
410 Grand Ave, Lindenhurst, NY 11757
Bedrooms : 3
Bathrooms : 3
$399,900
3564 Roanoke St, Seaford, NY 11783
Bedrooms : 3
Bathrooms : 2
$399,000
10 Audrey Lane, Commack, NY 11725
Bedrooms : 2
Bathrooms : 2
$389,900
510 N Jefferson Ave, Lindenhurst, NY 11757
Bedrooms : 5
Bathrooms : 2
$389,000
325 Deauville Parkway, Lindenhurst, NY 11757
Bedrooms : 3
Bathrooms : 1
$369,999
375 Guy Lombardo Ave, Freeport, NY 11520
Bedrooms : 3
Bathrooms : 2
$369,000
8 Ambrose Ave, Malverne, NY 11565
Bedrooms : 3
Bathrooms : 2
$369,000
22 Madeline Ln, W. Babylon, NY 11704
Bedrooms : 4
Bathrooms : 3
$368,922
111 Linton Ave, Lindenhurst, NY 11757
Bedrooms : 4
Bathrooms : 2
$364,500
81 Eastlake Ave, Massapequa Park, NY 11762
Bedrooms : 3
Bathrooms : 2
$359,990
220 15th Street, Lindenhurst, NY 11757
Bedrooms : 4
Bathrooms : 1
$359,000
59 Magerus St, S. Huntington, NY 11746
Bedrooms : 4
Bathrooms : 2
$359,000
399 37th St, Lindenhurst, NY 11757
Bedrooms : 3
Bathrooms : 2
$349,999
82A Justice St, W. Babylon, NY 11704
Bedrooms : 4
Bathrooms : 3
$349,900
14 Young, W. Babylon, NY 11704
Bedrooms : 3
Bathrooms : 2
$345,000
200 Claremont Ave, W. Babylon, NY 11704
Bedrooms : 3
Bathrooms : 1
$339,900
2983 Wilson Ave, Wantagh, NY 11793
Bedrooms : 2
Bathrooms : 1
$339,900
351 S 8th St, Lindenhurst, NY 11757
Bedrooms : 3
Bathrooms : 2
$329,990
384 N Erie Ave, Lindenhurst, NY 11757
Bedrooms : 3
Bathrooms : 1
$329,000
8 Reed Dr, Deer Park, NY 11729
Bedrooms : 4
Bathrooms : 3
$329,000
938 N Delaware Ave, Lindenhurst, NY 11757
Bedrooms : 3
Bathrooms : 2
$327,938
65 Dollard Dr, N. Babylon, NY 11703
Bedrooms : 3
Bathrooms : 2
$319,000
202 S 12th St, Lindenhurst, NY 11757
Bedrooms : 4
Bathrooms : 2
$319,000
1476 Washington Ave, Seaford, NY 11783
Bedrooms : 3
Bathrooms : 1
$315,000
380 S Strong Ave, Lindenhurst, NY 11757
Bedrooms : 5
Bathrooms : 3
$309,000
170 New York Ave, Lindenhurst, NY 11757
Bedrooms : 3
Bathrooms : 3
$299,999
1686 Manatuck Blvd, Bay Shore, NY 11706
Bedrooms : 4
Bathrooms : 2
$299,990
168 Austin St, Lindenhurst, NY 11757
Bedrooms : 3
Bathrooms : 2
$299,000
93 Tremont Rd, Lindenhurst, NY 11757
Bedrooms : 4
Bathrooms : 1
$299,000
702 Pine Ave, West Islip, NY 11795
Bedrooms : 5
Bathrooms : 2
$295,000
61 Lenox Rd, W. Babylon, NY 11704
Bedrooms : 3
Bathrooms : 2
$289,000
425 15th St, W. Babylon, NY 11704
Bedrooms : 4
Bathrooms : 2
$289,000
200 Claremont Ave, W. Babylon, NY 11704
Bedrooms : 3
Bathrooms : 1
$289,000
709 12th St, W. Babylon, NY 11704
Bedrooms : 4
Bathrooms : 2
$280,000
315 Cabota Ave, Copiague, NY 11726
Bedrooms : 3
Bathrooms : 2
$279,900
28 California Ave, Medford, NY 11763
Bedrooms : 3
Bathrooms : 3
$279,900
525 Leader Ave, N. Babylon, NY 11703
Bedrooms : 4
Bathrooms : 1
$279,000
425 15th St, W. Babylon, NY 11704
Bedrooms : 4
Bathrooms : 2
$275,000
124 N Fulton Ave, Lindenhurst, NY 11757
Bedrooms : 4
Bathrooms : 2
$269,999
111 Owls Nest Ct, Manorville, NY 11949
Bedrooms : 2
Bathrooms : 2
$269,999
916 12th St, W. Babylon, NY 11704
Bedrooms : 2
Bathrooms : 2
$268,900
177 Nims Ave, W. Babylon, NY 11704
Bedrooms : 2
Bathrooms : 1
$259,000
21 Whalers Cove, Babylon, NY 11702
Bedrooms : 2
Bathrooms : 2
$259,000
370 Grand Ave, Lindenhurst, NY 11757
Bedrooms : 4
Bathrooms : 1
$259,000
424 7th St, W. Babylon, NY 11704
Bedrooms : 3
Bathrooms : 1
$259,000
132 S Delaware Ave, Lindenhurst, NY 11757
Bedrooms : 3
Bathrooms : 2
$254,000
11 Venetian Blvd, Lindenhurst, NY 11757
Bedrooms : 4
Bathrooms : 2
$249,990
715 10th St, W. Babylon, NY 11704
Bedrooms : 3
Bathrooms : 1
$249,990
80 W 10th St, Deer Park, NY 11729
Bedrooms : 3
Bathrooms : 2
$244,500
14 Wauwepex Trl, Ridge, NY 11961
Bedrooms : 3
Bathrooms : 1
$239,900
239 15th St, W. Babylon, NY 11704
Bedrooms : 2
Bathrooms : 1
$232,500
105 16th St, W. Babylon, NY 11704
Bedrooms : 2
Bathrooms : 1
$229,000
17 Sprucewood Blvd, Central Islip, NY 11722
Bedrooms : 2
Bathrooms : 3
$219,000
41 Clark St, W. Babylon, NY 11704
Bedrooms : 3
Bathrooms : 1
$209,000
21 Pinegrove Ave, Medford, NY 11763
Bedrooms : 5
Bathrooms : 2
$195,000
42 Browns River Rd, Sayville, NY 11782
Bedrooms : 1
Bathrooms : 1
$189,000