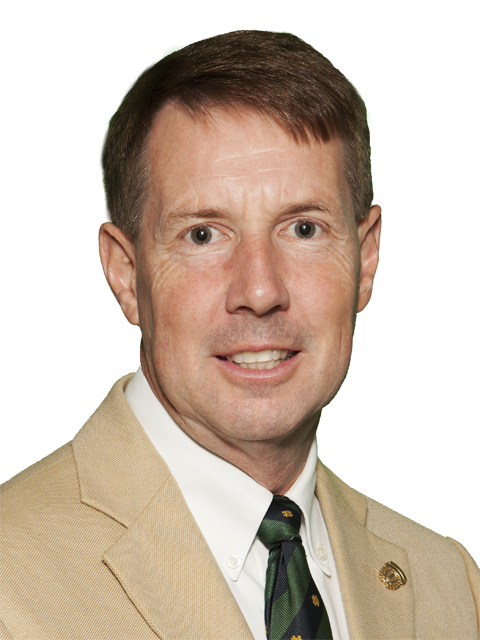 Bob Meade
NYS Licensed Real Estate Associate Broker
Phone 631-226-5995 ext. 274
Cell 631-455-3916
Visit My Website
Welcome-
As a member of the CENTURY 21 Family for over three Decades, I welcome the opportunity to provide you, your family and friends with an unparalleled level of service and professionalism throughout the buying or selling process of "The American Dream".
To assure you that your home buying or selling experience is all that you wish for and more, I would like to extend to you my personal assistance along with all of our company's resources, which have been created and designed to make your move a smooth one.
The buying or selling of a home should not be taken lightly or left to chance. As your agent, I will focus on your wants, your needs and your vision. I will utilize my marketing and negotiating expertise to assure the best possible outcome for you. With constant communication being at the center of our relationship, I pledge to provide you with all the relevant and necessary information throughout each and every step of the buying or selling process. This way you are able to make a well informed decision as to what is best for you and your family.
Please take a moment to review my real estate resume below. This provides you with a better understanding of some of my past and present affiliations and accomplishments. Personally the only accomplishment that matters to me, at the end of each day, is that all of your expectations have been met and more often exceeded.
Objective To Get You the Best Price - In The Right Time Frame - With a Minimum of Inconvenience - Resulting in A Successful Sale!!!
Real Estate New York State Associate Broker License 1988 - Present
Licensing & New York State Sales Associate License 1984 - Present
Education Certified in Buyer Brokerage Representation
Certified in Broker Prepared Contracts
Pacific Institute Investment In Excellence Graduate
Completion of Century 21"s 2 & 1 Training & Referral Program
Completion of Century 21's VIP Relocation Program
Continually attending a variety of Educational Programs
Specializing in Negotiating, Finance, Computers, Marketing etc.
Real Estate Long Island Board of Realtors 1984 - Present
Memberships New York State Association of Realtors 1984 - Present
National Association of Realtors 1984 - Present
Long Island Multiple Listing Service 1984 - Present
Awards # 1 CENTURY 21 Agent in Suffolk County 8 years in a row
CENTURION Sales Award – Honor Society Recipient only achieved by the
Top 1% of all Agents for Production in the Entire CENTURY 21 System.
Quality Service Award Recipient

CENTURY 21 Regional Hall of Fame
CENTURION Award Producer 1997 to 2018
Quality Service Pinnacle Award
CENTURY 21 Presidents Award
Community Our Lady of Perpetual Help Parishioner 1982 - Present
Involvement OLPH CYO Basketball Coordinator & Coach 1993 – 2010
3rd Degree Member Knights of Columbus 1996 – Present
Supporter of the Rainbow Senior Citizen Center 2002-Present
Past Chairman OLPH International Feast and Pre Cana Host Couple
Philosophy DREAM IT! BELIEVE IT! ACHIEVE IT!
My Listings
1028 Ontario Avenue, Lindenhurst, NY 11757
Bedrooms : 3
Bathrooms : 2
$489,900
16 Blanchard Street, W. Babylon, NY 11704
Bedrooms : 3
Bathrooms : 2
$449,990
My Pendings
1009 Monroe Ave, Lindenhurst, NY 11757
Bedrooms : 3
Bathrooms : 1
$449,990
1032 Delaware Avenue, Lindenhurst, NY 11757
Bedrooms : 3
Bathrooms : 1
$429,990
502 8th Street, Lindenhurst, NY 11757
Bedrooms : 2
Bathrooms : 1
$349,900
483 Walnut Street, Lindenhurst, NY 11757
Bedrooms : 3
Bathrooms : 1
$349,000
18 Beech Court, Selden, NY 11784
Bedrooms : 1
Bathrooms : 1
$155,000
Sold/Rented
400 S Broadway, Lindenhurst, NY 11757
Bedrooms :
Bathrooms :
$949,500
400 S Broadway, Lindenhurst, NY 11757
Bedrooms : 0
Bathrooms : 4
$949,500
14 Whispering Field Drive, Northport, NY 11768
Bedrooms : 5
Bathrooms : 4
$799,900
14 Whispering Field Dr, Northport, NY 11768
Bedrooms : 5
Bathrooms : 4
$739,000
76 Sugar Maple Lane, Glen Cove, NY 11542
Bedrooms : 4
Bathrooms : 3
$729,900
93 S Pace Dr, West Islip, NY 11795
Bedrooms : 3
Bathrooms : 2
$688,000
24 Kensington Rd, Babylon, NY 11702
Bedrooms : 3
Bathrooms : 4
$639,000
659 Priscilla Place, Seaford, NY 11783
Bedrooms : 3
Bathrooms : 2
$629,000
86-03 247th St, Bellerose, NY 11426
Bedrooms : 3
Bathrooms : 3
$599,900
262 Charles Ave, Massapequa Park, NY 11762
Bedrooms : 5
Bathrooms : 2
$550,000
720 Shore Walk, Lindenhurst, NY 11757
Bedrooms : 5
Bathrooms : 4
$549,900
44 Harrington Avenue, Lindenhurst, NY 11757
Bedrooms : 3
Bathrooms : 3
$549,900
220 Jefferson Avenue, St. James, NY 11780
Bedrooms : 4
Bathrooms : 3
$549,000
3811 Arthur Avenue W. , Seaford, NY 11783
Bedrooms : 5
Bathrooms : 3
$529,900
179 First Ave, Massapequa Park, NY 11762
Bedrooms : 5
Bathrooms : 2
$525,000
807 S 5th St, Lindenhurst, NY 11757
Bedrooms : 4
Bathrooms : 2
$525,000
38 Harding Avenue, Lindenhurst, NY 11757
Bedrooms : 4
Bathrooms : 2
$499,999
75 Warwick Dr, Massapequa, NY 11758
Bedrooms : 3
Bathrooms : 3
$499,999
8 Bradbury Ct, Holbrook, NY 11741
Bedrooms : 4
Bathrooms : 2
$499,990
510 Muncy Street, Lindenhurst, NY 11757
Bedrooms : 5
Bathrooms : 2
$499,900
127 Totten Avenue, Deer Park, NY 11729
Bedrooms : 3
Bathrooms : 2
$499,000
39 Brendan Avenue, Massapequa Park, NY 11762
Bedrooms : 4
Bathrooms : 2
$499,000
88 Gates Avenue, Lindenhurst, NY 11757
Bedrooms : 4
Bathrooms : 2
$485,000
31 N Cheryl Ln, Farmingdale, NY 11735
Bedrooms : 3
Bathrooms : 2
$479,990
31 7th Ave, Farmingdale, NY 11735
Bedrooms : 5
Bathrooms : 2
$479,990
14 Mark Ln, Deer Park, NY 11729
Bedrooms : 4
Bathrooms : 3
$479,000
20 Forsythe Dr, E. Northport, NY 11731
Bedrooms : 3
Bathrooms : 2
$477,000
7 Ellen Pl, Kings Park, NY 11754
Bedrooms : 4
Bathrooms : 4
$475,000
8 Costa Ct, Centereach, NY 11720
Bedrooms : 4
Bathrooms : 3
$475,000
51 Florida Ave, Commack, NY 11725
Bedrooms : 4
Bathrooms : 3
$474,000
161 Lewis Ave, Lindenhurst, NY 11757
Bedrooms : 4
Bathrooms : 2
$469,990
130 Liberty Ave, Lindenhurst, NY 11757
Bedrooms : 5
Bathrooms : 2
$469,990
6 Bralo Court, Kings Park, NY 11754
Bedrooms : 4
Bathrooms : 2
$469,000
21 Burns Ct, Greenlawn, NY 11740
Bedrooms : 4
Bathrooms : 3
$469,000
407 Pittsburg Avenue, Massapequa Park, NY 11762
Bedrooms : 4
Bathrooms : 2
$464,900
396 36th St, Lindenhurst, NY 11757
Bedrooms : 4
Bathrooms : 3
$459,990
408 Albert St, Lindenhurst, NY 11757
Bedrooms : 4
Bathrooms : 2
$459,990
90 Newark Street, Lindenhurst, NY 11757
Bedrooms : 4
Bathrooms : 3
$459,900
256 N Michigan Ave, N. Massapequa, NY 11758
Bedrooms : 4
Bathrooms : 2
$450,000
354 Lido Pky, Lindenhurst, NY 11757
Bedrooms : 4
Bathrooms : 3
$450,000
34 Carto Circle, Deer Park, NY 11729
Bedrooms : 4
Bathrooms : 2
$449,990
421 Marcy Street, W. Babylon, NY 11704
Bedrooms : 5
Bathrooms : 4
$449,990
7 Joyce Ct, N. Babylon, NY 11703
Bedrooms : 5
Bathrooms : 4
$449,900
29 Oakley Drive, Huntington Sta, NY 11746
Bedrooms : 4
Bathrooms : 2
$449,900
825 Bay Drive, West Islip, NY 11795
Bedrooms : 3
Bathrooms : 2
$449,900
235 Pulaski Road, Huntington Sta, NY 11746
Bedrooms : 4
Bathrooms : 2
$449,900
229 E Riviera Dr, Lindenhurst, NY 11757
Bedrooms : 5
Bathrooms : 3
$449,900
76 21st Street, Deer Park, NY 11729
Bedrooms : 4
Bathrooms : 3
$449,760
946 Manor Lane, Bay Shore, NY 11706
Bedrooms : 3
Bathrooms : 2
$449,500
5 Wellington Ct, Ronkonkoma, NY 11779
Bedrooms : 4
Bathrooms : 4
$448,000
32 Revelyn Ct, Sayville, NY 11782
Bedrooms : 4
Bathrooms : 4
$439,999
189 Glensummer Rd, Holbrook, NY 11741
Bedrooms : 4
Bathrooms : 3
$439,990
476 S Wellwood Ave, Lindenhurst, NY 11757
Bedrooms : 3
Bathrooms : 4
$439,990
179 Old Farmingdale Rd, W. Babylon, NY 11704
Bedrooms : 4
Bathrooms : 2
$439,000
617 12th St, W. Babylon, NY 11704
Bedrooms : 4
Bathrooms : 4
$439,000
49 W Madison St, East Islip, NY 11730
Bedrooms : 3
Bathrooms : 2
$439,000
33 Terry Ln, Commack, NY 11725
Bedrooms : 3
Bathrooms : 2
$439,000
2529 Tonquin Street, East Meadow, NY 11554
Bedrooms : 4
Bathrooms : 2
$439,000
239 Nevada St, Lindenhurst, NY 11757
Bedrooms : 4
Bathrooms : 2
$439,000
241 N Hamilton Ave, Lindenhurst, NY 11757
Bedrooms : 4
Bathrooms : 3
$438,000
466 S 1st St, Lindenhurst, NY 11757
Bedrooms : 3
Bathrooms : 2
$434,900
542 Oakdale Ave, Massapequa Park, NY 11762
Bedrooms : 3
Bathrooms : 2
$429,990
185 N Jefferson Ave, Lindenhurst, NY 11757
Bedrooms : 5
Bathrooms : 3
$429,990
72 Cedar Drive, Massapequa, NY 11758
Bedrooms : 3
Bathrooms : 1
$429,990
503 Reade Avenue, Lindenhurst, NY 11757
Bedrooms : 5
Bathrooms : 3
$429,900
49 S Parkview Cir, Bethpage, NY 11714
Bedrooms : 3
Bathrooms : 1
$429,000
91 Reade Avenue, Lindenhurst, NY 11757
Bedrooms : 3
Bathrooms : 2
$425,000
15 Wheelbarrow Ln, Wantagh, NY 11793
Bedrooms : 4
Bathrooms : 2
$425,000
597 N Kings Ave, Lindenhurst, NY 11757
Bedrooms : 4
Bathrooms : 2
$425,000
537 2nd Street, Lindenhurst, NY 11757
Bedrooms : 3
Bathrooms : 2
$425,000
250 Rose St, Massapequa Park, NY 11762
Bedrooms : 3
Bathrooms : 2
$420,000
28 Nichols Road, Nesconset, NY 11767
Bedrooms : 4
Bathrooms : 3
$419,999
516 Wadleigh Avenue, W. Hempstead, NY 11552
Bedrooms : 3
Bathrooms : 1
$419,900
217 Delaware Avenue, Lindenhurst, NY 11757
Bedrooms : 4
Bathrooms : 2
$419,900
261 N Wellwood Ave, Lindenhurst, NY 11757
Bedrooms : 3
Bathrooms : 3
$419,900
329 Madison Street, West Islip, NY 11795
Bedrooms : 4
Bathrooms : 2
$419,000
38 Dolphin Ln, Copiague, NY 11726
Bedrooms : 5
Bathrooms : 3
$419,000
259 2nd Street, Lindenhurst, NY 11757
Bedrooms : 4
Bathrooms : 2
$419,000
34 S Joyces Way, Bay Shore, NY 11706
Bedrooms : 2
Bathrooms : 3
$415,000
29 13th Street, Deer Park, NY 11729
Bedrooms : 3
Bathrooms : 2
$410,000
101 Herbert Street, Islip, NY 11751
Bedrooms : 3
Bathrooms : 3
$409,990
111 Hart St, Lynbrook, NY 11563
Bedrooms : 3
Bathrooms : 2
$409,000
67 Beachwood Drive, Babylon, NY 11702
Bedrooms : 3
Bathrooms : 1
$409,000
20 Morton Street, Farmingdale, NY 11735
Bedrooms : 2
Bathrooms : 2
$400,000
375 Manhattan Blvd, Islip Terrace, NY 11752
Bedrooms : 3
Bathrooms : 3
$400,000
56 Broadway, Massapequa Park, NY 11762
Bedrooms : 4
Bathrooms : 2
$399,999
26 Bayview Avenue, Lindenhurst, NY 11757
Bedrooms : 3
Bathrooms : 1
$399,999
425 N Indiana Ave, Lindenhurst, NY 11757
Bedrooms : 4
Bathrooms : 4
$399,999
245 Linton Ave, Lindenhurst, NY 11757
Bedrooms : 4
Bathrooms : 2
$399,990
136 Cirrus Road, Holbrook, NY 11741
Bedrooms : 4
Bathrooms : 2
$399,990
607 Straight Path, W. Babylon, NY 11704
Bedrooms : 4
Bathrooms : 3
$399,990
16 Hemlock St, Deer Park, NY 11729
Bedrooms : 4
Bathrooms : 3
$399,990
551 Heathcote Road, Lindenhurst, NY 11757
Bedrooms : 3
Bathrooms : 2
$399,990
38 Lee Avenue, Lindenhurst, NY 11757
Bedrooms : 5
Bathrooms : 2
$399,990
39 Rose St, Smithtown, NY 11787
Bedrooms : 4
Bathrooms : 2
$399,900
402 W 18th St, Deer Park, NY 11729
Bedrooms : 4
Bathrooms : 3
$399,900
36 34th Street, Copiague, NY 11726
Bedrooms : 4
Bathrooms : 2
$399,900
528 N Clinton Ave, Lindenhurst, NY 11757
Bedrooms : 4
Bathrooms : 2
$399,900
360 34th St, Lindenhurst, NY 11757
Bedrooms : 4
Bathrooms : 2
$399,900
324 W 15th St, Deer Park, NY 11729
Bedrooms : 4
Bathrooms : 2
$399,900
669 Broadway , Lindenhurst, NY 11757
Bedrooms : 4
Bathrooms : 2
$399,900
354 Kansas St, Lindenhurst, NY 11757
Bedrooms : 4
Bathrooms : 3
$399,900
61 Liberty Avenue, Lindenhurst, NY 11757
Bedrooms : 3
Bathrooms : 2
$399,900
317 Brookside Ct, Copiague, NY 11726
Bedrooms : 4
Bathrooms : 2
$399,900
536 French Ave, N. Babylon, NY 11703
Bedrooms : 4
Bathrooms : 2
$399,500
11 Charney Ln, Bayport, NY 11705
Bedrooms : 3
Bathrooms : 2
$399,000
569 Lewis Avenue, Lindenhurst, NY 11757
Bedrooms : 4
Bathrooms : 2
$399,000
19 Maple Drive, Lindenhurst, NY 11757
Bedrooms : 4
Bathrooms : 3
$399,000
30 Squaw Ln, Sayville, NY 11782
Bedrooms : 3
Bathrooms : 2
$395,000
302 Wyona Ave, Lindenhurst, NY 11757
Bedrooms : 4
Bathrooms : 3
$395,000
14 Plymouth Street, W. Babylon, NY 11704
Bedrooms : 2
Bathrooms : 1
$390,000
172 Irving Ave, Lindenhurst, NY 11757
Bedrooms : 4
Bathrooms : 2
$389,990
74 Berry St, Lindenhurst, NY 11757
Bedrooms : 6
Bathrooms : 3
$389,990
113 43rd St, Lindenhurst, NY 11757
Bedrooms : 4
Bathrooms : 2
$389,900
241 50th St, Lindenhurst, NY 11757
Bedrooms : 6
Bathrooms : 3
$389,900
55 Sherwood Dr, East Islip, NY 11730
Bedrooms : 3
Bathrooms : 2
$389,000
388 15th Street, Lindenhurst, NY 11757
Bedrooms : 2
Bathrooms : 2
$388,000
690 East Dr, Lindenhurst, NY 11757
Bedrooms : 4
Bathrooms : 3
$387,500
183 Farmers Ave, Lindenhurst, NY 11757
Bedrooms : 5
Bathrooms : 2
$385,000
40 Brooktree Cir, Lindenhurst, NY 11757
Bedrooms : 4
Bathrooms : 2
$385,000
1405 Thompson Drive, Bay Shore, NY 11706
Bedrooms : 3
Bathrooms : 2
$379,999
174 Walker St, W. Babylon, NY 11704
Bedrooms : 4
Bathrooms : 3
$379,900
777 Bohemia Pkwy, Bohemia, NY 11716
Bedrooms : 4
Bathrooms : 2
$379,000
163 Revere Drive, Sayville, NY 11782
Bedrooms : 2
Bathrooms : 2
$379,000
316 S 3rd St, Lindenhurst, NY 11757
Bedrooms : 4
Bathrooms : 3
$379,000
477 S 2nd St, Lindenhurst, NY 11757
Bedrooms : 3
Bathrooms : 2
$378,990
209 N Monroe Ave, Lindenhurst, NY 11757
Bedrooms : 3
Bathrooms : 2
$378,000
1600 1st Street, W. Babylon, NY 11704
Bedrooms : 3
Bathrooms : 2
$375,000
303 Clay Ave, West Islip, NY 11795
Bedrooms : 4
Bathrooms : 2
$375,000
230 East Dr, Copiague, NY 11726
Bedrooms : 4
Bathrooms : 2
$375,000
469 Greene Avenue, Lindenhurst, NY 11757
Bedrooms : 4
Bathrooms : 1
$375,000
83 Emerson Ave, N. Babylon, NY 11703
Bedrooms : 3
Bathrooms : 2
$375,000
90 Muncie Road, W. Babylon, NY 11704
Bedrooms : 2
Bathrooms : 2
$375,000
310 Monroe Avenue, Lindenhurst, NY 11757
Bedrooms : 3
Bathrooms : 2
$374,999
286 Heathcote Rd, Lindenhurst, NY 11757
Bedrooms : 4
Bathrooms : 2
$374,999
9 Soundway Drive, Rocky Point, NY 11778
Bedrooms : 4
Bathrooms : 2
$374,850
241 Beaverdam Rd, Islip Terrace, NY 11752
Bedrooms : 3
Bathrooms : 2
$374,000
61 Avis Drive, Holbrook, NY 11741
Bedrooms : 4
Bathrooms : 2
$369,999
389 S 15th St, Lindenhurst, NY 11757
Bedrooms : 5
Bathrooms : 2
$369,990
205 3rd Street, Deer Park, NY 11729
Bedrooms : 3
Bathrooms : 2
$369,990
1054 N Fulton Ave, Lindenhurst, NY 11757
Bedrooms : 4
Bathrooms : 2
$369,990
12 June Street, Lindenhurst, NY 11757
Bedrooms : 4
Bathrooms : 2
$369,900
168 N Erie Ave, Lindenhurst, NY 11757
Bedrooms : 4
Bathrooms : 2
$369,900
377 Garden St, West Islip, NY 11795
Bedrooms : 4
Bathrooms : 2
$369,900
1208 America Ave, W. Babylon, NY 11704
Bedrooms : 5
Bathrooms : 3
$369,900
204 S 6th St, Lindenhurst, NY 11757
Bedrooms : 5
Bathrooms : 2
$369,900
352 36th St, Lindenhurst, NY 11757
Bedrooms : 5
Bathrooms : 3
$369,000
56 N Kings Ave, Lindenhurst, NY 11757
Bedrooms : 5
Bathrooms : 2
$369,000
130 Hale Rd, N. Babylon, NY 11703
Bedrooms : 4
Bathrooms : 4
$369,000
37 Wiltshire Drive, Commack, NY 11725
Bedrooms : 3
Bathrooms : 1
$369,000