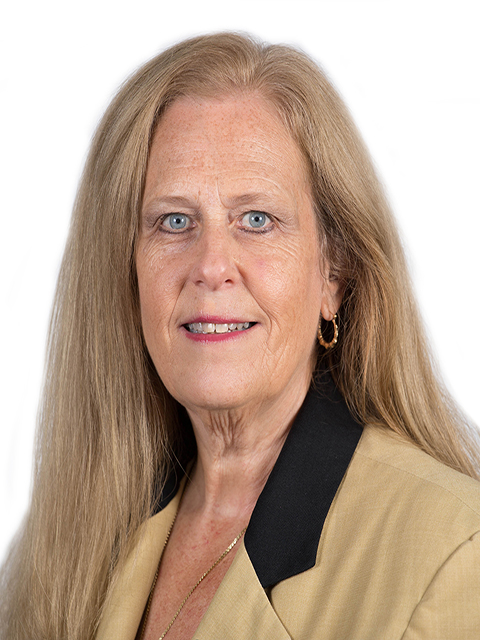 Bonnie Miranda
Licensed Real Estate Associate Broker
Phone 631-226-5995 ext. 225
Cell 631-404-7388
Visit My Website
Hi, My Name is Bonnie Miranda,
I have been a resident of West Babylon, NY for over 27 years. I grew up in North Massapequa and Graduated from Plainedge High School in 1973.
I have been part of the Century 21 AA Team since 1986.
I have wasted no time in pursuing my dreams and establishing myself as a leader in the field. Buying and selling a home is one of the most challenging decisions in a person's life. My goal is to simplify this process and create a pleasant experience for you. I put my enthusiasm to work for my clients to get the great results they deserve. I love my career because I can channel my energy into helping people make the best decisions when it comes to this important investment. My reputation and longevity with the company speaks for itself.
"My Objective is to get the job done with best quality service."
Bonnie
Real Estate Memberships
Long Island Board of Realtors®
New York State Association of Realtors® Licensed
National Association of Realtors®
Long Island Multiple Listing Service of Long Island Inc.
Designations, Licenses & Education
CBR- Certified Buyer Representative
CRS- Certified Residential Specialist
New York State Licensed Associate Broker
Certified in Broker Prepared Contracts
CGRN-Century21 Global Referral Network Specialist
Pacific Institute Investment in Excellence Graduate
Century 21's 2 & 1 Training and Referral Program
e Referral
Create 21® graduate
Awards and Clubs
Centurion Sales Award
Century 21 Honor Society
Century 21 Preferred Client Club
PARP- Parents as Reading Partners
Plainedge High School Alumni Association Treasurer

My Listings
There are no properties.
My Pendings
1032 Richmond Avenue, Lindenhurst, NY 11757
Bedrooms : 3
Bathrooms : 2
$480,000
2A Flanders Avenue, Melville, NY 11747
Bedrooms : 5
Bathrooms : 2
$419,000
4 Patrick Street, W. Babylon, NY 11704
Bedrooms : 4
Bathrooms : 2
$399,000
Sold/Rented
313 Dolphin Ln, W. Babylon, NY 11704
Bedrooms : 4
Bathrooms : 5
$699,000
29 Browning Drive, Greenlawn, NY 11740
Bedrooms : 5
Bathrooms : 2
$579,000
20 Cider Mill Ln, Huntington, NY 11743
Bedrooms : 4
Bathrooms : 2
$549,000
310 Idaho Street, Lindenhurst, NY 11757
Bedrooms : 4
Bathrooms : 3
$529,000
133-33 85th St, Ozone Park, NY 11417
Bedrooms : 3
Bathrooms : 2
$524,990
818 12th Street, W. Babylon, NY 11704
Bedrooms : 3
Bathrooms : 2
$489,000
9 Blue Spruce Ln, Commack, NY 11725
Bedrooms : 4
Bathrooms : 2
$440,000
26 Myson St, West Islip, NY 11795
Bedrooms : 4
Bathrooms : 2
$439,000
1431 Washington Ave, West Islip, NY 11795
Bedrooms : 4
Bathrooms : 3
$432,600
3 Eastfield Ln, Melville, NY 11747
Bedrooms : 4
Bathrooms : 3
$429,000
129 N Parkway Dr, Commack, NY 11725
Bedrooms : 3
Bathrooms : 3
$429,000
29 Browning Dr, Greenlawn, NY 11740
Bedrooms : 5
Bathrooms : 2
$429,000
12 Tappan Ave, Babylon, NY 11702
Bedrooms : 4
Bathrooms : 3
$419,999
38 Baldwin Place, Massapequa, NY 11758
Bedrooms : 4
Bathrooms : 3
$419,000
2511 S Bismark Ave, N. Bellmore, NY 11710
Bedrooms : 3
Bathrooms : 2
$419,000
360 Kurzon Road, West Islip, NY 11795
Bedrooms : 4
Bathrooms : 1
$405,000
1330 1st Street , W. Babylon, NY 11704
Bedrooms : 4
Bathrooms : 3
$399,999
61 Liberty Avenue, Lindenhurst, NY 11757
Bedrooms : 3
Bathrooms : 2
$399,900
172 Irving Ave, Lindenhurst, NY 11757
Bedrooms : 4
Bathrooms : 2
$389,990
189 15th Ave, W. Babylon, NY 11704
Bedrooms : 7
Bathrooms : 3
$389,000
19 Pratt St, W. Babylon, NY 11704
Bedrooms : 3
Bathrooms : 2
$381,000
154 Sawyer Ave, W. Babylon, NY 11704
Bedrooms : 5
Bathrooms : 2
$379,999
407 Albert St, Lindenhurst, NY 11757
Bedrooms : 3
Bathrooms : 2
$379,990
16 Lido Parkway, Lindenhurst, NY 11757
Bedrooms : 3
Bathrooms : 3
$379,000
1201 3rd Street, W. Babylon, NY 11704
Bedrooms : 3
Bathrooms : 1
$369,990
14 Lido Parkway, Lindenhurst, NY 11757
Bedrooms : 3
Bathrooms : 2
$369,000
21 Marionette Walk, Lindenhurst, NY 11757
Bedrooms : 3
Bathrooms : 2
$369,000
361 38th St, Lindenhurst, NY 11757
Bedrooms : 4
Bathrooms : 2
$359,990
364 N Erie Ave, Lindenhurst, NY 11757
Bedrooms : 4
Bathrooms : 2
$359,000
528 Broadway , Lindenhurst, NY 11757
Bedrooms : 3
Bathrooms : 1
$349,990
10 Linton Court, W. Babylon, NY 11704
Bedrooms : 4
Bathrooms : 2
$349,990
241 15th Ave, W. Babylon, NY 11704
Bedrooms : 5
Bathrooms : 4
$349,000
215 45th Street, Lindenhurst, NY 11757
Bedrooms : 3
Bathrooms : 2
$339,990
48 Leibrock Ave, Lindenhurst, NY 11757
Bedrooms : 2
Bathrooms : 2
$339,990
45 Bergen Dr, Deer Park, NY 11729
Bedrooms : 4
Bathrooms : 2
$339,900
131 S Broadway, Lindenhurst, NY 11757
Bedrooms : 3
Bathrooms : 2
$339,268
376 33rd St, Lindenhurst, NY 11757
Bedrooms : 3
Bathrooms : 1
$339,000
360 Kurzon Rd, West Islip, NY 11795
Bedrooms : 4
Bathrooms : 1
$339,000
32 Anchor Ct, W. Babylon, NY 11704
Bedrooms : 3
Bathrooms : 2
$329,999
425 51st St, Lindenhurst, NY 11757
Bedrooms : 3
Bathrooms : 2
$329,990
124 W Granada Ave, Lindenhurst, NY 11757
Bedrooms : 4
Bathrooms : 1
$328,888
125 Pleasantview Court, Copiague, NY 11726
Bedrooms : 3
Bathrooms : 1
$319,990
16 Parker Place, W. Babylon, NY 11704
Bedrooms : 3
Bathrooms : 2
$319,000
463 S 14th St, Lindenhurst, NY 11757
Bedrooms : 4
Bathrooms : 2
$309,990
183 15th St, W. Babylon, NY 11704
Bedrooms : 5
Bathrooms : 2
$305,000
141 Clearwater Road, Lindenhurst, NY 11757
Bedrooms : 3
Bathrooms : 1
$300,000
15 S Bay Dr, Babylon, NY 11702
Bedrooms : 2
Bathrooms : 1
$299,990
156 Matthews Rd, Oakdale, NY 11769
Bedrooms : 3
Bathrooms : 1
$299,913
413 Amsterdam Ave, W. Babylon, NY 11704
Bedrooms : 2
Bathrooms : 1
$299,000
105 Archer Avenue, Copiague, NY 11726
Bedrooms : 3
Bathrooms : 1
$299,000
356 N Niagara Ave, Lindenhurst, NY 11757
Bedrooms : 4
Bathrooms : 3
$298,990
385 37th St, Lindenhurst, NY 11757
Bedrooms : 4
Bathrooms : 1
$289,900
413 Arnold Ave, W. Babylon, NY 11704
Bedrooms : 3
Bathrooms : 1
$289,500
172 Throop St, W. Babylon, NY 11704
Bedrooms : 3
Bathrooms : 1
$289,000
233 15th St, W. Babylon, NY 11704
Bedrooms : 3
Bathrooms : 2
$287,654
2 Renee Ct, N. Babylon, NY 11703
Bedrooms : 3
Bathrooms : 1
$285,000
101 Ferraris St, Copiague, NY 11726
Bedrooms : 5
Bathrooms : 2
$279,500
21 Washington St, East Islip, NY 11730
Bedrooms : 3
Bathrooms : 1
$275,000
32 Pebble Ln, Levittown, NY 11756
Bedrooms : 2
Bathrooms : 1
$274,990
6 John St, Bay Shore, NY 11706
Bedrooms : 3
Bathrooms : 1
$269,123
281 S 11th St, Lindenhurst, NY 11757
Bedrooms : 4
Bathrooms : 3
$265,000
46 Belmont Ave, W. Babylon, NY 11704
Bedrooms : 4
Bathrooms : 1
$264,999
206 Leaf Ave, Central Islip, NY 11722
Bedrooms : 3
Bathrooms : 2
$259,990
72 Magaw Pl, W. Babylon, NY 11704
Bedrooms : 4
Bathrooms : 4
$259,990
216 S 12th St, Lindenhurst, NY 11757
Bedrooms : 3
Bathrooms : 1
$258,000
39 E June St, Lindenhurst, NY 11757
Bedrooms : 4
Bathrooms : 1
$249,990
215 45th St, Lindenhurst, NY 11757
Bedrooms : 3
Bathrooms : 2
$249,990
63 Claremont Ave, N. Babylon, NY 11703
Bedrooms : 3
Bathrooms : 1
$244,900
113 Buffalo Ave, Lindenhurst, NY 11757
Bedrooms : 4
Bathrooms : 1
$239,990
27 Cambridge Dr, Copiague, NY 11726
Bedrooms : 2
Bathrooms : 2
$238,800
271 S 13th St, Lindenhurst, NY 11757
Bedrooms : 4
Bathrooms : 2
$229,990
802 Bayview Ave, Amityville, NY 11701
Bedrooms : 6
Bathrooms : 2
$229,990
69 S 27th St, Wyandanch, NY 11798
Bedrooms : 5
Bathrooms : 3
$229,000
395 Jackson Ave, Copiague, NY 11726
Bedrooms : 7
Bathrooms : 4
$225,990
1201 3rd St, W. Babylon, NY 11704
Bedrooms : 3
Bathrooms : 1
$220,000
170 Grand Ave, Lindenhurst, NY 11757
Bedrooms : 5
Bathrooms : 3
$215,000
52 Cedar Dr, Bay Shore, NY 11706
Bedrooms : 3
Bathrooms : 2
$205,000
215 Kellum St, W. Babylon, NY 11704
Bedrooms : 3
Bathrooms : 2
$200,000
320 29th St, Lindenhurst, NY 11757
Bedrooms : 4
Bathrooms : 1
$200,000
267 Floyd Rd, Shirley, NY 11967
Bedrooms : 4
Bathrooms : 1
$199,990
4 W Cambridge Dr, Copiague, NY 11726
Bedrooms : 2
Bathrooms : 2
$199,990
333 41st St, Copiague, NY 11726
Bedrooms : 3
Bathrooms : 1
$197,500
15 Monarch Ave, W. Babylon, NY 11704
Bedrooms : 3
Bathrooms : 2
$180,000
132 Millard Ave, W. Babylon, NY 11704
Bedrooms : 2
Bathrooms : 1
$179,000
196 Lexington Rd, Shirley, NY 11967
Bedrooms : 4
Bathrooms : 1
$169,900
168 Davenport St, Lindenhurst, NY 11757
Bedrooms : 2
Bathrooms : 1
$164,900
306 Venetian Blvd, Lindenhurst, NY 11757
Bedrooms : 2
Bathrooms : 1
$159,000
42 Edmunton Drive, N. Babylon, NY 11703
Bedrooms : 1
Bathrooms : 1
$149,990
83 Wood Ave, Mastic, NY 11950
Bedrooms : 4
Bathrooms : 2
$145,000
206 Leaf Ave, Central Islip, NY 11722
Bedrooms : 3
Bathrooms : 2
$140,000
179 Church Dr, Mastic Beach, NY 11951
Bedrooms : 5
Bathrooms : 3
$139,900
6 Poplar Rd, Amityville, NY 11701
Bedrooms : 3
Bathrooms : 2
$139,900
426 Amsterdam Ave, W. Babylon, NY 11704
Bedrooms :
Bathrooms :
$125,000
418 Amsterdam Ave, W. Babylon, NY 11704
Bedrooms :
Bathrooms :
$125,000
814 Kings Avenue, Lindenhurst, NY 11757
Bedrooms : 3
Bathrooms : 2
$2,650
629 Broadway , Lindenhurst, NY 11757
Bedrooms : 2
Bathrooms : 1
$2,500
696 Indiana Avenue, Lindenhurst, NY 11757
Bedrooms : 0
Bathrooms : 1
$950