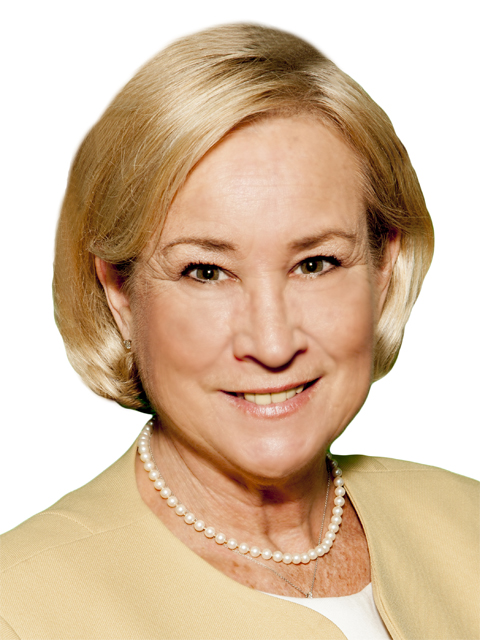 Denise Pizzirusso
NYS Licensed Real Estate Salesperson
Phone 631-226-5995 x233
Cell 631-316-0663
Visit My Website
DENISE PIZZIRUSSO
"THE MATCHMAKER"
Hello, my name is Denise Pizzirusso and I want to thank you for visiting my website!
For most of us the sale or purchase of our home will be one of the most important decisions we make in our lifetime. I understand the importance of this decision both financially and personally. It is important to take the time to choose the Real Estate Professional you enjoy working with and trust to do all possible to help you reach your goal. The sale or purchase of your home could and should be a positive experience and as stress free as possible. As your Realtor that is my promise!
I am a lifelong Long Island resident. Many of you may know me from my professional, family or community life. My success and solid professional reputation has been built over three decades of dedicated service. It is important to me that each of my clients is confident they were represented with courteous open communication, professionalism, and positive results. I find great satisfaction when I am referred to your family and friends, and you can be assured that I do everything possible to make you glad you did!
I feel there is so much more to the purchase or sale of your home than the number of bedrooms and baths. I listen to what matters to you, and I do my best to match each client with the home of their dreams. This benefits my homeowners with a successful sale of their home as well as my clients who are looking for their special home. Nothing is better than being "The MatchMaker"!
This process can seem overwhelming at times, both emotionally and financially however I take great pride in building a special relationship between my clients and I to insure each step is understood clearly and in doing so remove the potentially overwhelming feeling some people feel. I pay special attention to help make you feel confident in your decisions and in my abilities to continue forward until we achieve the results you want!
Century 21AA Realty and I bring to the table the strength of incredible technology, knowledge of the current market, continuing educational programs and our total commitment to service and positive results. In other words, I won't stop till I get the job done to your satisfaction! That is what is important to me and that is my Promise to you!
Please let me know how I can assist you with your Real Estate needs.
- Denise
"The MatchMaker"
My Listings
35 Irene Street, Lindenhurst, NY 11757
Bedrooms : 3
Bathrooms : 2
$479,999
My Pendings
1664 Lewis Road, Merrick, NY 11566
Bedrooms : 4
Bathrooms : 3
$729,000
367 34th St, Lindenhurst, NY 11757
Bedrooms : 6
Bathrooms : 3
$519,000
72 Ridgewood Ave, Selden, NY 11784
Bedrooms : 3
Bathrooms : 1
$349,900
Sold/Rented
868 Putnam Avenue, Merrick, NY 11566
Bedrooms : 6
Bathrooms : 4
$899,000
11 Roxton Road, Plainview, NY 11803
Bedrooms : 4
Bathrooms : 3
$718,000
265-12 82nd Ave, Glen Oaks, NY 11004
Bedrooms : 3
Bathrooms : 2
$589,000
82-42 265th St, Floral Park, NY 11004
Bedrooms : 4
Bathrooms : 1
$584,000
3849 Condit St, Seaford, NY 11783
Bedrooms : 3
Bathrooms : 3
$575,000
7 Mariners Cir, West Islip, NY 11795
Bedrooms : 4
Bathrooms : 3
$569,900
30 Harmony Ln, Westbury, NY 11590
Bedrooms : 5
Bathrooms : 2
$539,777
19 Woodlawn Ave, Deer Park, NY 11729
Bedrooms : 4
Bathrooms : 2
$519,999
107-23 157th Street, Jamaica, NY 11433
Bedrooms : 3
Bathrooms : 2
$499,000
133-42 130th Street, S. Ozone Park, NY 11420
Bedrooms : 2
Bathrooms : 2
$499,000
133-46 130th Street, S. Ozone Park, NY 11420
Bedrooms : 2
Bathrooms : 1
$499,000
495 Heathcote Road, Lindenhurst, NY 11757
Bedrooms : 4
Bathrooms : 2
$490,000
89 Elkton Lane, N. Babylon, NY 11703
Bedrooms : 3
Bathrooms : 2
$485,000
115 Foster Boulevard, Babylon, NY 11702
Bedrooms : 4
Bathrooms : 2
$465,000
110 Blue Point Road, Holtsville, NY 11742
Bedrooms : 4
Bathrooms : 2
$463,000
55 Woodlot Road, Ridge, NY 11961
Bedrooms : 4
Bathrooms : 3
$437,900
93 Lakeland Avenue, Babylon, NY 11702
Bedrooms : 3
Bathrooms : 2
$435,000
241 Fernwood Ter, Stewart Manor, NY 11530
Bedrooms : 3
Bathrooms : 2
$429,000
3878 Beechwood Pl, Seaford, NY 11783
Bedrooms : 3
Bathrooms : 2
$419,000
502 Heathcote Rd, Lindenhurst, NY 11757
Bedrooms : 3
Bathrooms : 3
$409,000
73 Penney St, West Islip, NY 11795
Bedrooms : 4
Bathrooms : 3
$399,999
38 Brookfield Ln, S. Setauket, NY 11720
Bedrooms : 4
Bathrooms : 3
$399,000
38 Anchor Court, W. Babylon, NY 11704
Bedrooms : 3
Bathrooms : 1
$395,000
192 N Richmond Ave, Massapequa, NY 11758
Bedrooms : 4
Bathrooms : 1
$389,000
127 Main Ave, Lake Grove, NY 11755
Bedrooms : 4
Bathrooms : 3
$379,000
244 Kellum St, W. Babylon, NY 11704
Bedrooms : 6
Bathrooms : 2
$379,000
1293 Jackson Avenue, Lindenhurst, NY 11757
Bedrooms : 4
Bathrooms : 2
$369,000
19 Hillberry Ln, Holbrook, NY 11741
Bedrooms : 5
Bathrooms : 3
$369,000
409 Ferndale Court, Copiague, NY 11726
Bedrooms : 4
Bathrooms : 2
$369,000
37 Dogwood Rd, West Islip, NY 11795
Bedrooms : 3
Bathrooms : 2
$365,000
34 Burnage Ln, Babylon, NY 11702
Bedrooms : 3
Bathrooms : 2
$363,800
108 N Monroe Ave, Lindenhurst, NY 11757
Bedrooms : 3
Bathrooms : 2
$359,000
352 6th Street, Lindenhurst, NY 11757
Bedrooms : 3
Bathrooms : 2
$359,000
39 Riverleigh Pl, Amityville, NY 11701
Bedrooms : 3
Bathrooms : 2
$359,000
296 Lafayette St, Copiague, NY 11726
Bedrooms : 3
Bathrooms : 1
$359,000
860 Elmwood Rd, W. Babylon, NY 11704
Bedrooms : 3
Bathrooms : 2
$349,000
45 Burnage Lane, Babylon, NY 11702
Bedrooms : 4
Bathrooms : 2
$349,000
182 Iceland Dr, Huntington Sta, NY 11746
Bedrooms : 4
Bathrooms : 2
$349,000
22 Prairie Ln, Lindenhurst, NY 11757
Bedrooms : 3
Bathrooms : 2
$339,999
495 Freeman Avenue, Brentwood, NY 11717
Bedrooms : 3
Bathrooms : 1
$339,000
1021 Fire Island Ave, West Islip, NY 11795
Bedrooms : 3
Bathrooms : 1
$336,500
830 Milligan Ln, West Islip, NY 11795
Bedrooms : 3
Bathrooms : 2
$335,000
245 Lexington Avenue, W. Babylon, NY 11704
Bedrooms : 3
Bathrooms : 1
$335,000
17 Mallard Avenue, Selden, NY 11784
Bedrooms : 3
Bathrooms : 2
$329,999
17 Felix Place, Amity Harbor, NY 11701
Bedrooms : 3
Bathrooms : 1
$329,898
92 Brookside Ave, N. Babylon, NY 11703
Bedrooms : 3
Bathrooms : 2
$329,000
2286 Brookside Ave, Wantagh, NY 11793
Bedrooms : 4
Bathrooms : 1
$329,000
38 Anchor Ct, W. Babylon, NY 11704
Bedrooms : 3
Bathrooms : 1
$329,000
378 E Heathcote Rd, Lindenhurst, NY 11757
Bedrooms : 3
Bathrooms : 2
$329,000
16 Somerset Ave, East Islip, NY 11730
Bedrooms : 2
Bathrooms : 2
$329,000
210 10th St, W. Babylon, NY 11704
Bedrooms : 2
Bathrooms : 2
$324,999
18 S Bay Dr, Babylon, NY 11702
Bedrooms : 3
Bathrooms : 1
$324,990
1293 Jackson Ave, Lindenhurst, NY 11757
Bedrooms : 4
Bathrooms : 2
$324,850
314 53rd St, Lindenhurst, NY 11757
Bedrooms : 4
Bathrooms : 2
$319,990
124 Irene St, Lindenhurst, NY 11757
Bedrooms : 3
Bathrooms : 2
$319,000
10 Ashfield Pl, Babylon, NY 11702
Bedrooms : 4
Bathrooms : 1
$319,000
86 Nassau St, Islip Terrace, NY 11752
Bedrooms : 3
Bathrooms : 1
$309,000
495 Heathcote Rd, Lindenhurst, NY 11757
Bedrooms : 3
Bathrooms : 2
$309,000
7 Poe Pl, N. Babylon, NY 11703
Bedrooms : 3
Bathrooms : 2
$299,999
252 S 11th St, Lindenhurst, NY 11757
Bedrooms : 4
Bathrooms : 1
$299,000
61 Burnage Ln, Babylon, NY 11702
Bedrooms : 5
Bathrooms : 2
$295,000
6 Linton Ct, W. Babylon, NY 11704
Bedrooms : 2
Bathrooms : 1
$289,900
210 Springmeadow Dr, Holbrook, NY 11741
Bedrooms : 3
Bathrooms : 2
$282,000
57 Frankie Ln, N. Babylon, NY 11703
Bedrooms : 3
Bathrooms : 1
$279,000
20 President St, Huntington Sta, NY 11746
Bedrooms : 3
Bathrooms : 1
$275,000
65 Jervis Ave, Copiague, NY 11726
Bedrooms : 3
Bathrooms : 2
$275,000
330 Delaware Ave, Bay Shore, NY 11706
Bedrooms : 3
Bathrooms : 1
$274,500
154 School St, Lindenhurst, NY 11757
Bedrooms : 2
Bathrooms : 2
$264,000
296 Lafayette St, Copiague, NY 11726
Bedrooms : 3
Bathrooms : 1
$259,000
41 E Saltaire Rd, Lindenhurst, NY 11757
Bedrooms : 4
Bathrooms : 2
$249,000
154 School St, Lindenhurst, NY 11757
Bedrooms : 2
Bathrooms : 2
$249,000
116 Marvin St, Patchogue, NY 11772
Bedrooms : 3
Bathrooms : 1
$230,000
270 Avenue A, Lake Ronkonkoma, NY 11779
Bedrooms : 4
Bathrooms : 2
$229,000
500 Pinelawn Ave, Copiague, NY 11726
Bedrooms : 2
Bathrooms : 1
$175,000
135 Clinton Avenue, Mastic, NY 11950
Bedrooms : 3
Bathrooms : 1
$169,990
127 Silverleaf Ln, Islandia, NY 11749
Bedrooms : 5
Bathrooms : 3
$165,500
64 Richard Ave, Islip Terrace, NY 11752
Bedrooms : 4
Bathrooms : 2
$160,000
25 Elizabeth St, Farmingdale, NY 11735
Bedrooms : 1
Bathrooms : 1
$128,500
2453D Union Blvd, Islip, NY 11751
Bedrooms : 1
Bathrooms : 1
$100,000