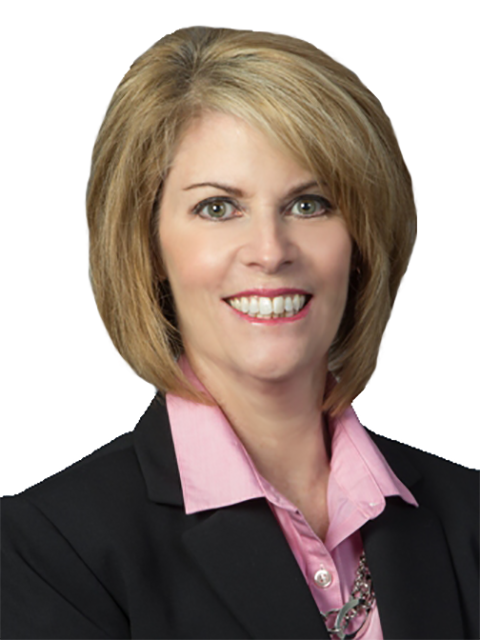 Diane Prudente
NYS Licensed Real Estate Salesperson
Phone 516-826-8100 x 640
Cell 917-859-9717
Visit My Website



Being a real estate agent enables me to assist my clients and customers with all of their real estate needs - to find a "home sweet home" as they start a life together, to downsize as children "fly" on their own, or to upgrade and improve their lifestyle when that promotion comes in. As a former paralegal, I have an understanding of the law and am a Notary Public. I have been a lifelong resident of Nassau County, growing up in the family-oriented neighborhood of Levittown, as a newlywed moving to a Lynbrook co-op and then living in and raising my family in a lovely neighborhood in Wantagh. Through personal experience, I share the value of a desirable neighborhood with quality schools and know the importance of a great home.




I chose Century 21AA because of its exemplary reputation, highly awarded track record and the most progressive resources to better serve my clients and customers.

As a member of the National Association of Realtors, I am proud to be associated with the largest real estate organization in the world and one of the most respected and successful Century 21 offices on Long Island. Additionally, I am a Certified Buyer Representative (CBR), have received multiple Quality Service and Gold Circle Awards.

I am client focused and results driven to fulfill all your real estate goals and needs.

As a licensed real estate salesperson, I am prepared to work hard for you whether you are buying or selling your home.






My Listings
There are no properties.
My Pendings
148 Exeter Road, Massapequa, NY 11758
Bedrooms : 4
Bathrooms : 3
$849,999
2245 Cameron Avenue, Merrick, NY 11566
Bedrooms : 3
Bathrooms : 3
$659,000
2471 Riverside Drive, Wantagh, NY 11793
Bedrooms : 4
Bathrooms : 2
$599,999
49 Eden Ln, Levittown, NY 11756
Bedrooms : 3
Bathrooms : 2
$589,000
Sold/Rented
69 Kingsbury Road, Garden City, NY 11530
Bedrooms : 4
Bathrooms : 3
$989,000
337 Massapequa Avenue, Massapequa, NY 11758
Bedrooms : 4
Bathrooms : 3
$669,900
66-52 69th St, Middle Village, NY 11379
Bedrooms : 4
Bathrooms : 2
$645,000
22 Ona Avenue, Dix Hills, NY 11746
Bedrooms : 5
Bathrooms : 3
$599,999
534 Parker Avenue, Levittown, NY 11756
Bedrooms : 4
Bathrooms : 2
$599,990
2197 Pine Street, Wantagh, NY 11793
Bedrooms : 3
Bathrooms : 2
$549,999
20 Tangle Lane, Wantagh, NY 11793
Bedrooms : 4
Bathrooms : 2
$529,900
2171 Kenwood Place, Bellmore, NY 11710
Bedrooms : 3
Bathrooms : 2
$499,900
1594 Milburn Ct, Wantagh, NY 11793
Bedrooms : 4
Bathrooms : 3
$499,000
416 Piping Rock Road, Seaford, NY 11783
Bedrooms : 3
Bathrooms : 4
$489,000
74 Haven Lane, Levittown, NY 11756
Bedrooms : 4
Bathrooms : 3
$484,500
2201 Southard Avenue, Seaford, NY 11783
Bedrooms : 3
Bathrooms : 2
$479,900
3760 Marilyn Drive, Seaford, NY 11783
Bedrooms : 4
Bathrooms : 1
$479,000
2735 Beach Dr, Merrick, NY 11566
Bedrooms : 5
Bathrooms : 2
$478,875
3919 Arthur Avenue, Seaford, NY 11783
Bedrooms : 3
Bathrooms : 2
$474,000
3 Kathryn St, Lynbrook, NY 11563
Bedrooms : 3
Bathrooms : 2
$469,000
2481 Natta Boulevard, Bellmore, NY 11710
Bedrooms : 3
Bathrooms : 2
$464,999
57 3rd Street, Bethpage, NY 11714
Bedrooms : 3
Bathrooms : 1
$449,990
2426 Sycamore Avenue, Wantagh, NY 11793
Bedrooms : 2
Bathrooms : 1
$449,000
2230 Seamans Neck Rd, Seaford, NY 11783
Bedrooms : 4
Bathrooms : 2
$449,000
116 Frederick Ave, Bellmore, NY 11710
Bedrooms : 4
Bathrooms : 2
$449,000
2503 Wilson Avenue, Bellmore, NY 11710
Bedrooms : 3
Bathrooms : 1
$439,000
3953 Wellwood Rd, Seaford, NY 11783
Bedrooms : 4
Bathrooms : 2
$429,000
8 Croydon Dr, Bellmore, NY 11710
Bedrooms : 3
Bathrooms : 2
$429,000
15 Oakley Avenue, Massapequa, NY 11758
Bedrooms : 3
Bathrooms : 2
$429,000
1845 New York Avenue, N. Bellmore, NY 11710
Bedrooms : 2
Bathrooms : 1
$419,900
169 Southberry Lane, Levittown, NY 11756
Bedrooms : 4
Bathrooms : 1
$419,000
62 Sugar Maple Road, Levittown, NY 11756
Bedrooms : 3
Bathrooms : 2
$415,000
20 Kenneth Avenue, N. Bellmore, NY 11710
Bedrooms : 4
Bathrooms : 1
$409,000
14 Winding Lane, Levittown, NY 11756
Bedrooms : 4
Bathrooms : 2
$399,999
16 Saddle Lane, Levittown, NY 11756
Bedrooms : 4
Bathrooms : 2
$399,900
262 Eastlake Avenue, Massapequa Park, NY 11762
Bedrooms : 4
Bathrooms : 2
$399,000
653 Gabriel Ave, Franklin Square, NY 11010
Bedrooms : 3
Bathrooms : 1
$389,000
321 George St, West Islip, NY 11795
Bedrooms : 3
Bathrooms : 1
$387,000
420 Shore Rd, Long Beach, NY 11561
Bedrooms : 1
Bathrooms : 1
$379,999
136 Arizona Road, W. Babylon, NY 11704
Bedrooms : 5
Bathrooms : 2
$379,000
13 Sarah Court, Amityville, NY 11701
Bedrooms : 2
Bathrooms : 1
$359,900
101 Francesca Way, Amityville, NY 11701
Bedrooms : 2
Bathrooms : 1
$352,990
22 Kenneth Avenue, N. Bellmore, NY 11710
Bedrooms : 3
Bathrooms : 3
$349,999
12 Straight Ln, Levittown, NY 11756
Bedrooms : 5
Bathrooms : 1
$349,000
237 N Park Dr, N. Massapequa, NY 11758
Bedrooms : 3
Bathrooms : 2
$349,000
548 Northern Parkway, Uniondale, NY 11553
Bedrooms : 4
Bathrooms : 2
$349,000
5 Manor Lane, Copiague, NY 11726
Bedrooms : 3
Bathrooms : 2
$339,000
3900 Wansers Ln, Seaford, NY 11783
Bedrooms : 4
Bathrooms : 2
$339,000
8 Sarah Ct, Amityville, NY 11701
Bedrooms : 2
Bathrooms : 2
$339,000
625 Meadow Rd, Kings Park, NY 11754
Bedrooms : 4
Bathrooms : 2
$329,000
126 Francesca Way, Amityville, NY 11701
Bedrooms : 2
Bathrooms : 2
$329,000
420 Shore Rd, Long Beach, NY 11561
Bedrooms : 2
Bathrooms : 1
$329,000
6 Somerset Ave, East Islip, NY 11730
Bedrooms : 3
Bathrooms : 2
$315,000
444 50th St, Lindenhurst, NY 11757
Bedrooms : 3
Bathrooms : 1
$300,000
401 Alden Court, St. James, NY 11780
Bedrooms : 1
Bathrooms : 2
$299,900
321 George St, West Islip, NY 11795
Bedrooms : 3
Bathrooms : 1
$298,000
322 Atlantic Ave, Bay Shore, NY 11706
Bedrooms : 5
Bathrooms : 2
$259,900
115 Cardinal Lane, Islip, NY 11751
Bedrooms : 2
Bathrooms : 2
$245,000
141 Wyckoff Pl, Woodmere, NY 11598
Bedrooms : 2
Bathrooms : 1
$199,900
58 Grace Avenue, Great Neck, NY 11021
Bedrooms : 0
Bathrooms : 1
$185,000
6 Ivy, Farmingdale, NY 11735
Bedrooms : 1
Bathrooms : 1
$155,000
57 Bailey Ct, Middle Island, NY 11953
Bedrooms : 1
Bathrooms : 1
$74,990
3848 Ray Street, Seaford, NY 11783
Bedrooms : 2
Bathrooms : 1
$2,200
287 Anchor Avenue, Oceanside, NY 11572
Bedrooms : 1
Bathrooms : 1
$1,500