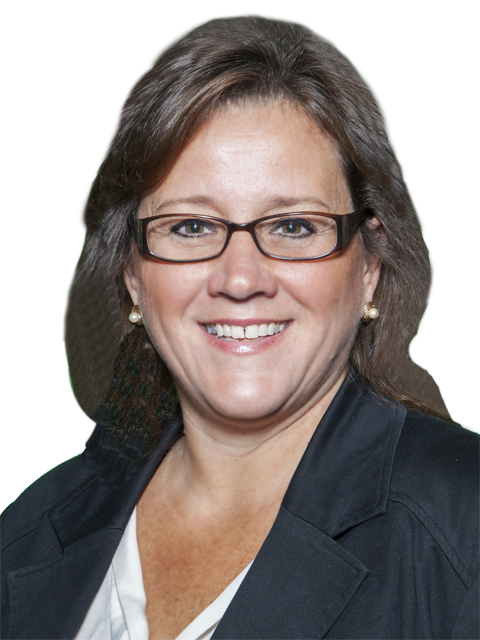 Donna Serwan
NYS Licensed Real Estate Salesperson
Phone 631-226-5995 x 232
Cell 516-330-9062
Visit My Website
Follow your dreams…..
Welcome to my webpage. I am a Long Islander through and through. I was born and raised in Massapequa. Being close to the city and to the beaches has always been important to me. I could never have thought of living anywhere else. After getting married, we bought our first home in Lindenhurst.
As a member of the Lindenhurst community for over twenty years, I have been very involved as a school teacher, coach, Girl Scout leader, and Boy Scout Den mother. I have come to realize the strong sense of community here in Lindenhurst. "Lindy Pride" resonates throughout our town. Raising my family here has been such a rewarding experience. This same sense of community prevails in our neighboring communities as well.
Real estate is more than the buying and selling of homes. Instead, it is the means to fulfilling one's dream of home ownership. As a team member of Century 21 AA Realty, I am committed to helping you realize your own dreams and aspirations. Our years of success and experience in the surrounding areas coupled with our years of business experience will allow me to help you find a home that suits your needs, or to help you sell your home to meet the demands of your changing family or lifestyle.
I have always prided myself on my honesty and integrity. These are the qualities that I bring with me from all of my life's experiences to the real estate market. It would be a privilege and an honor to help you realize your dreams of home ownership.
Donna G. Serwan
Memberships in Real Estate:
Long Island Board of Realtors® (LIBOR)
New York State Association of Realtors® (NYSAR)
National Association of Realtors® (NAR)
My Listings
251 Phyllis Drive, Lindenhurst, NY 11757
Bedrooms : 4
Bathrooms : 2
$449,999
My Pendings
2636 Seamans Neck Road, Seaford, NY 11783
Bedrooms : 4
Bathrooms : 3
$839,000
288 Broadway , Lindenhurst, NY 11757
Bedrooms : 4
Bathrooms : 2
$499,999
105 Riviera Parkway, Lindenhurst, NY 11757
Bedrooms : 3
Bathrooms : 2
$429,999
Sold/Rented
106 East Drive, N. Massapequa, NY 11758
Bedrooms : 4
Bathrooms : 3
$589,999
139 5th Avenue, Kings Park, NY 11754
Bedrooms : 5
Bathrooms : 2
$524,999
1219 Hyman Avenue, Bay Shore, NY 11706
Bedrooms : 4
Bathrooms : 2
$499,000
5 Oakcrest Ct, E. Northport, NY 11731
Bedrooms : 4
Bathrooms : 2
$499,000
19 Espie Lane, N. Babylon, NY 11703
Bedrooms : 3
Bathrooms : 2
$489,999
41 Leibrock Avenue, Lindenhurst, NY 11757
Bedrooms : 4
Bathrooms : 3
$479,990
4 Gardenia Drive, Commack, NY 11725
Bedrooms : 3
Bathrooms : 3
$479,000
130 Munro Blvd, Valley Stream, NY 11581
Bedrooms : 3
Bathrooms : 2
$449,999
440 36th St, Lindenhurst, NY 11757
Bedrooms : 6
Bathrooms : 4
$439,000
350 37th Street, Lindenhurst, NY 11757
Bedrooms : 4
Bathrooms : 1
$429,999
345 37th Street, Lindenhurst, NY 11757
Bedrooms : 4
Bathrooms : 3
$429,999
310 Singingwood Dr, Holbrook, NY 11741
Bedrooms : 4
Bathrooms : 3
$424,900
1047 Delaware Avenue, Lindenhurst, NY 11757
Bedrooms : 5
Bathrooms : 2
$419,999
29 Molle St, W. Babylon, NY 11704
Bedrooms : 4
Bathrooms : 3
$414,000
250 31st Street, Lindenhurst, NY 11757
Bedrooms : 4
Bathrooms : 1
$399,999
331 16th Street, Lindenhurst, NY 11757
Bedrooms : 4
Bathrooms : 2
$399,999
278 N Broadway, Lindenhurst, NY 11757
Bedrooms : 4
Bathrooms : 2
$399,999
1028 N Monroe Ave, Lindenhurst, NY 11757
Bedrooms : 4
Bathrooms : 3
$399,990
288 N Broadway, Lindenhurst, NY 11757
Bedrooms : 4
Bathrooms : 2
$389,999
242 Arnold Avenue, W. Babylon, NY 11704
Bedrooms : 3
Bathrooms : 2
$379,999
818 Southside Avenue, West Islip, NY 11795
Bedrooms : 4
Bathrooms : 2
$379,000
1483 12th St, W. Babylon, NY 11704
Bedrooms : 4
Bathrooms : 2
$359,000
136 40th Street, Lindenhurst, NY 11757
Bedrooms : 3
Bathrooms : 1
$349,999
257 Alleghany Avenue, Lindenhurst, NY 11757
Bedrooms : 3
Bathrooms : 1
$349,999
1037 Monroe Avenue, Lindenhurst, NY 11757
Bedrooms : 3
Bathrooms : 1
$349,990
81 Tremont Rd, Lindenhurst, NY 11757
Bedrooms : 3
Bathrooms : 3
$339,900
165 S Clinton Ave, Lindenhurst, NY 11757
Bedrooms : 5
Bathrooms : 3
$337,990
1178 Townline Rd, Hauppauge, NY 11788
Bedrooms : 4
Bathrooms : 2
$329,999
1003 N Erie Ave, Lindenhurst, NY 11757
Bedrooms : 3
Bathrooms : 2
$329,999
700 6th Street, Lindenhurst, NY 11757
Bedrooms : 2
Bathrooms : 1
$329,990
32 Chestnut St, Massapequa, NY 11758
Bedrooms : 3
Bathrooms : 2
$329,900
493 17th St, W. Babylon, NY 11704
Bedrooms : 3
Bathrooms : 2
$329,000
875 Stanley St, West Islip, NY 11795
Bedrooms : 3
Bathrooms : 1
$329,000
35 Hartford St, Lindenhurst, NY 11757
Bedrooms : 2
Bathrooms : 1
$325,000
11 Kissimee Road, Lindenhurst, NY 11757
Bedrooms : 2
Bathrooms : 1
$324,999
350 S Greene Ave, Lindenhurst, NY 11757
Bedrooms : 2
Bathrooms : 2
$324,990
57 W 16th St, Deer Park, NY 11729
Bedrooms : 3
Bathrooms : 1
$319,000
279 28th St, Copiague, NY 11726
Bedrooms : 4
Bathrooms : 3
$309,900
687 N Fulton Ave, Lindenhurst, NY 11757
Bedrooms : 4
Bathrooms : 2
$299,999
910 Catskill Ave, Lindenhurst, NY 11757
Bedrooms : 4
Bathrooms : 2
$279,900
31 E Piave Ter, Lindenhurst, NY 11757
Bedrooms : 3
Bathrooms : 1
$258,000
121 N Clinton Ave, Lindenhurst, NY 11757
Bedrooms : 3
Bathrooms : 1
$239,999
47 W Marine Ave, Lindenhurst, NY 11757
Bedrooms : 3
Bathrooms : 2
$239,999
109 W Granada Ave, Lindenhurst, NY 11757
Bedrooms : 2
Bathrooms : 1
$235,000
192 Galvani St, Copiague, NY 11726
Bedrooms : 5
Bathrooms : 3
$230,400
25 June St, Lindenhurst, NY 11757
Bedrooms : 3
Bathrooms : 1
$229,000
1592 Heckscher Ave, Bay Shore, NY 11706
Bedrooms : 3
Bathrooms : 2
$219,899
416 Idaho St, Lindenhurst, NY 11757
Bedrooms : 2
Bathrooms : 1
$169,000
416 Idaho St, Lindenhurst, NY 11757
Bedrooms : 3
Bathrooms : 2
$169,000
223 Farber Dr, W. Babylon, NY 11704
Bedrooms : 1
Bathrooms : 1
$119,000
11 W Kissimee Rd, Lindenhurst, NY 11757
Bedrooms :
Bathrooms :
$34,999
223 8th Street, Lindenhurst, NY 11757
Bedrooms : 1
Bathrooms : 1
$1,400