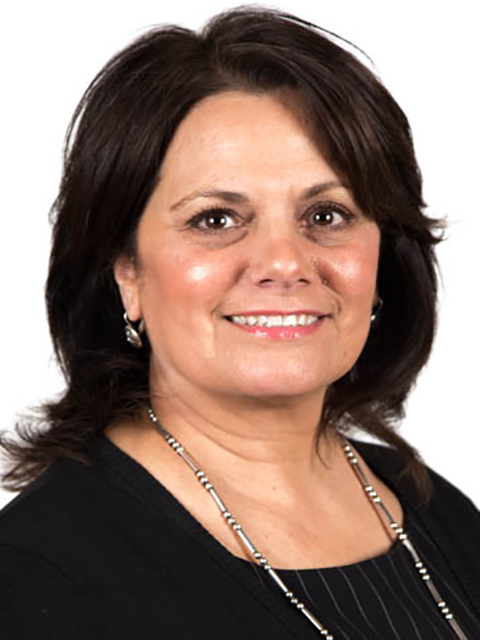 Doreen Spiller
NYS Licensed Real Estate Salesperson
Phone 631-226-5995 ext. 273
Cell 631-484-3344
Visit My Website
Hi! My name is Doreen Spiller. I am a life long resident of Long Island and have been serving the Babylon and Islip Township areas for over two decades as a professional Realtor®. This community is my home where I reside with my husband and have chosen to raise my daughters, who are closest to my heart.
I know buying or selling a home can be a difficult process. A knowledgeable Realtor can make the difference between a difficult endeavor and a flawless transaction. Nothing gives me more gratification than helping families with the most important investment of their lives. My passion for the industry, knowledge of the market, and dedication to excellence will make your real estate experience worry-free and enjoyable. I welcome the opportunity to discuss your real estate needs and begin building a life long partnership.
Whether you are Buying or Selling, put the knowledge, experience and personal service of Doreen Spiller and the resources of Century 21 AA Realty to work for you.
Remember…
Just call me today and…
PREPARE TO BE MOVED!
My Listings
371 Hamilton Place, West Islip, NY 11795
Bedrooms : 4
Bathrooms : 2
$599,000
252 Lewis Ave, Lindenhurst, NY 11757
Bedrooms : 4
Bathrooms : 2
$450,000
My Pendings
346 Park Ln, Massapequa Park, NY 11762
Bedrooms : 4
Bathrooms : 2
$499,000
54 Westminster Lane, West Islip, NY 11795
Bedrooms : 4
Bathrooms : 2
$479,000
127 24th St, Wheatley Heights, NY 11798
Bedrooms : 4
Bathrooms : 3
$450,000
5 Belmont Street, Bay Shore, NY 11706
Bedrooms : 4
Bathrooms : 2
$295,000
106 23rd Street, Wyandanch, NY 11798
Bedrooms : 3
Bathrooms : 2
$165,000
Sold/Rented
10 Cleveland Avenue, Massapequa, NY 11758
Bedrooms : 5
Bathrooms : 3
$899,000
14 Whispering Field Drive, Northport, NY 11768
Bedrooms : 5
Bathrooms : 4
$799,900
118 Ocean Avenue, Massapequa, NY 11758
Bedrooms : 5
Bathrooms : 2
$789,000
93 S Pace Dr, West Islip, NY 11795
Bedrooms : 3
Bathrooms : 2
$688,000
3 Faith Court, Dix Hills, NY 11746
Bedrooms : 4
Bathrooms : 3
$625,000
17 East Court, Babylon, NY 11702
Bedrooms : 4
Bathrooms : 3
$610,000
160 W Secatogue Ln, West Islip, NY 11795
Bedrooms : 4
Bathrooms : 3
$585,000
53 Clinton Street, Babylon, NY 11702
Bedrooms : 6
Bathrooms : 4
$550,000
217 Philadelphia Ave, Massapequa Park, NY 11762
Bedrooms : 3
Bathrooms : 2
$549,999
36 Westminster Ln, West Islip, NY 11795
Bedrooms : 4
Bathrooms : 3
$510,000
46 Languth St, Sayville, NY 11782
Bedrooms : 4
Bathrooms : 3
$499,990
2594 Magnolia Rd, N. Bellmore, NY 11710
Bedrooms : 5
Bathrooms : 3
$499,000
88 Gates Avenue, Lindenhurst, NY 11757
Bedrooms : 4
Bathrooms : 2
$485,000
332 Jervis Avenue, Copiague, NY 11726
Bedrooms : 3
Bathrooms : 2
$479,999
21 Palm Street, Lindenhurst, NY 11757
Bedrooms : 3
Bathrooms : 2
$475,000
21 Burns Ct, Greenlawn, NY 11740
Bedrooms : 4
Bathrooms : 3
$469,000
55 Livingston Ave, Babylon, NY 11702
Bedrooms : 3
Bathrooms : 2
$465,000
142 Park Ave, Babylon, NY 11702
Bedrooms : 5
Bathrooms : 3
$459,000
488 Greene Avenue, Lindenhurst, NY 11757
Bedrooms : 3
Bathrooms : 2
$459,000
577 Everdell Avenue, West Islip, NY 11795
Bedrooms : 4
Bathrooms : 2
$455,000
37 Beverly Rd, Farmingdale, NY 11735
Bedrooms : 4
Bathrooms : 4
$449,990
64 Pittsburgh Avenue, Massapequa, NY 11758
Bedrooms : 3
Bathrooms : 1
$449,990
513 Clinton Avenue, Lindenhurst, NY 11757
Bedrooms : 3
Bathrooms : 2
$449,000
106 Elkton Lane, N. Babylon, NY 11703
Bedrooms : 4
Bathrooms : 2
$445,000
180 Sexton Rd, W. Babylon, NY 11704
Bedrooms : 4
Bathrooms : 3
$439,990
25 Nehring Ave, Babylon, NY 11702
Bedrooms : 4
Bathrooms : 2
$439,900
11 Martin Place, Babylon, NY 11702
Bedrooms : 6
Bathrooms : 2
$439,000
39 Hallock Road, Patchogue, NY 11772
Bedrooms : 4
Bathrooms : 4
$439,000
466 S 1st St, Lindenhurst, NY 11757
Bedrooms : 3
Bathrooms : 2
$434,900
1092 Logan Rd, Wantagh, NY 11793
Bedrooms : 3
Bathrooms : 1
$429,000
597 N Kings Ave, Lindenhurst, NY 11757
Bedrooms : 4
Bathrooms : 2
$425,000
195 Arnold Street, Holbrook, NY 11741
Bedrooms : 3
Bathrooms : 3
$425,000
182 Captains Way, Bay Shore, NY 11706
Bedrooms : 2
Bathrooms : 2
$425,000
23 Fort Pond Rd, Montauk, NY 11954
Bedrooms : 1
Bathrooms : 1
$425,000
135 N 4th St, Lindenhurst, NY 11757
Bedrooms : 7
Bathrooms : 5
$425,000
16 Ralph Ave, Babylon, NY 11702
Bedrooms : 3
Bathrooms : 2
$424,990
544 Washington Ave, Lindenhurst, NY 11757
Bedrooms : 3
Bathrooms : 2
$419,990
43 Joyces Way, Bay Shore, NY 11706
Bedrooms : 2
Bathrooms : 3
$419,990
261 N Wellwood Ave, Lindenhurst, NY 11757
Bedrooms : 3
Bathrooms : 3
$419,900
199 Monroe Avenue, Lindenhurst, NY 11757
Bedrooms : 4
Bathrooms : 1
$415,000
12 Edward Ave, Babylon, NY 11702
Bedrooms : 3
Bathrooms : 2
$409,000
144 Maya Circle, Central Islip, NY 11722
Bedrooms : 2
Bathrooms : 3
$409,000
721 Freedom Street, Babylon, NY 11702
Bedrooms : 3
Bathrooms : 2
$400,000
280 Sheffield Ave, W. Babylon, NY 11704
Bedrooms : 4
Bathrooms : 2
$399,999
147 Harbor, Amityville, NY 11701
Bedrooms : 2
Bathrooms : 2
$399,990
11 Charney Ln, Bayport, NY 11705
Bedrooms : 3
Bathrooms : 2
$399,000
44 Lakeland Ave, Babylon, NY 11702
Bedrooms : 5
Bathrooms : 3
$399,000
31 Greenway, Babylon, NY 11702
Bedrooms : 3
Bathrooms : 3
$399,000
150 Whalers Cove, Babylon, NY 11702
Bedrooms : 2
Bathrooms : 2
$395,000
41 Litchfield Ave, Babylon, NY 11702
Bedrooms : 3
Bathrooms : 2
$394,000
1 Arpad St, Hicksville, NY 11801
Bedrooms : 3
Bathrooms : 1
$389,000
1545 4th Street, W. Babylon, NY 11704
Bedrooms : 3
Bathrooms : 2
$389,000
6 Rimlet Dr, Commack, NY 11725
Bedrooms : 4
Bathrooms : 3
$389,000
507 Albany Avenue, Lindenhurst, NY 11757
Bedrooms : 5
Bathrooms : 2
$385,000
480 13th Street, Lindenhurst, NY 11757
Bedrooms : 6
Bathrooms : 2
$385,000
3 Center Ct, West Islip, NY 11795
Bedrooms : 4
Bathrooms : 2
$384,990
644 N Indiana Ave, Lindenhurst, NY 11757
Bedrooms : 3
Bathrooms : 2
$379,990
173 Kime Ave, N. Babylon, NY 11703
Bedrooms : 5
Bathrooms : 3
$379,990
299 Aster Rd, West Islip, NY 11795
Bedrooms : 4
Bathrooms : 2
$379,990
361 Nevada St, Lindenhurst, NY 11757
Bedrooms : 5
Bathrooms : 2
$379,990
544 N Lewis Ave, Lindenhurst, NY 11757
Bedrooms : 4
Bathrooms : 3
$379,990
836 Beach St, Lindenhurst, NY 11757
Bedrooms : 4
Bathrooms : 2
$379,990
52 Washington Ave, Islip Terrace, NY 11752
Bedrooms : 5
Bathrooms : 3
$379,000
57 Whalers Cove, Babylon, NY 11702
Bedrooms : 1
Bathrooms : 1
$379,000
612 Deer Park Ave, Babylon, NY 11702
Bedrooms : 3
Bathrooms : 2
$375,500
469 Greene Avenue, Lindenhurst, NY 11757
Bedrooms : 4
Bathrooms : 1
$375,000
3 Tiger Court, Yaphank, NY 11980
Bedrooms : 3
Bathrooms : 3
$375,000
822 Lindenmere Dr, N. Babylon, NY 11703
Bedrooms : 4
Bathrooms : 2
$375,000
286 Heathcote Rd, Lindenhurst, NY 11757
Bedrooms : 4
Bathrooms : 2
$374,999
1054 N Fulton Ave, Lindenhurst, NY 11757
Bedrooms : 4
Bathrooms : 2
$369,990
170 Jervis Avenue, Copiague, NY 11726
Bedrooms : 3
Bathrooms : 2
$369,990
557 N Lewis Ave, Lindenhurst, NY 11757
Bedrooms : 3
Bathrooms : 3
$369,000
43 Grant Ave, Babylon, NY 11702
Bedrooms : 4
Bathrooms : 3
$369,000
214 6th St, Lindenhurst, NY 11757
Bedrooms : 4
Bathrooms : 2
$365,000
1003 Catskill Avenue, Lindenhurst, NY 11757
Bedrooms : 3
Bathrooms : 2
$360,000
612 Erie Avenue, Lindenhurst, NY 11757
Bedrooms : 3
Bathrooms : 2
$359,990
176 Dallas St, Lindenhurst, NY 11757
Bedrooms : 4
Bathrooms : 2
$359,000
299 Aster Rd, West Islip, NY 11795
Bedrooms : 4
Bathrooms : 2
$359,000
36 Burnage Ln, Babylon, NY 11702
Bedrooms : 3
Bathrooms : 2
$357,500
556 Greene Avenue, Lindenhurst, NY 11757
Bedrooms : 4
Bathrooms : 2
$355,000
600 Deer Park Ave, Babylon, NY 11702
Bedrooms : 2
Bathrooms : 2
$350,000
29 Lexington Ave, W. Babylon, NY 11704
Bedrooms : 4
Bathrooms : 2
$349,999
233 Farmers Ave, Lindenhurst, NY 11757
Bedrooms : 3
Bathrooms : 2
$349,990
8 Argyle Pl, Massapequa, NY 11758
Bedrooms : 4
Bathrooms : 1
$349,000
41 Lakeland Ave, Babylon, NY 11702
Bedrooms : 3
Bathrooms : 1
$349,000
218 Herbert Ave, Lindenhurst, NY 11757
Bedrooms : 3
Bathrooms : 2
$348,000
44 Lowerre St, Babylon, NY 11702
Bedrooms : 3
Bathrooms : 2
$345,000
357 N Ontario Ave, Lindenhurst, NY 11757
Bedrooms : 5
Bathrooms : 3
$344,000
25 Albert St, Hicksville, NY 11801
Bedrooms : 4
Bathrooms : 1
$339,990
222 30th St, Lindenhurst, NY 11757
Bedrooms : 4
Bathrooms : 2
$339,990
311 N Broome Ave, Lindenhurst, NY 11757
Bedrooms : 2
Bathrooms : 2
$339,990
231 44th St, Lindenhurst, NY 11757
Bedrooms : 3
Bathrooms : 2
$339,990
172 S 7th St, Lindenhurst, NY 11757
Bedrooms : 4
Bathrooms : 3
$339,990
422 S 3rd St, Lindenhurst, NY 11757
Bedrooms : 3
Bathrooms : 1
$339,990
463 Old Farmingdale Rd, W. Babylon, NY 11704
Bedrooms : 3
Bathrooms : 2
$339,990
203 Monroe Avenue, Lindenhurst, NY 11757
Bedrooms : 4
Bathrooms : 2
$339,900
14 Plain Street, Lindenhurst, NY 11757
Bedrooms : 3
Bathrooms : 3
$339,000
19 Thomas Drive, N. Babylon, NY 11703
Bedrooms : 3
Bathrooms : 2
$330,000
129 Lafayette Rd, W. Babylon, NY 11704
Bedrooms : 3
Bathrooms : 2
$329,999
532 S 1st St, Lindenhurst, NY 11757
Bedrooms : 5
Bathrooms : 2
$329,990
604 Buffalo Ave, Lindenhurst, NY 11757
Bedrooms : 3
Bathrooms : 2
$329,990
361 35th St, Lindenhurst, NY 11757
Bedrooms : 4
Bathrooms : 2
$329,000
264 Lexington Ave, W. Babylon, NY 11704
Bedrooms : 3
Bathrooms : 2
$325,000
268 15th Ave, W. Babylon, NY 11704
Bedrooms : 3
Bathrooms : 3
$325,000
19 Linden St, Lindenhurst, NY 11757
Bedrooms : 3
Bathrooms : 2
$325,000
290 36th St, Lindenhurst, NY 11757
Bedrooms : 4
Bathrooms : 2
$325,000
86 Marie St, Lindenhurst, NY 11757
Bedrooms : 2
Bathrooms : 1
$325,000
433 S 7th St, Lindenhurst, NY 11757
Bedrooms : 3
Bathrooms : 2
$325,000
353 35th Street, Lindenhurst, NY 11757
Bedrooms : 5
Bathrooms : 2
$325,000
31 Frank St, Lindenhurst, NY 11757
Bedrooms : 4
Bathrooms : 2
$325,000
1050 Candlewood Rd, Bay Shore, NY 11706
Bedrooms : 3
Bathrooms : 1
$324,500
43 Tameling Ave, Babylon, NY 11702
Bedrooms : 3
Bathrooms : 1
$320,000
538 Heathcote Rd, Lindenhurst, NY 11757
Bedrooms : 3
Bathrooms : 2
$319,999
145 Herbert Ave, Lindenhurst, NY 11757
Bedrooms : 3
Bathrooms : 1
$319,990
1015 N Hamilton Ave, Lindenhurst, NY 11757
Bedrooms : 4
Bathrooms : 2
$319,990
174 Sears Rd, West Islip, NY 11795
Bedrooms : 3
Bathrooms : 1
$319,990
60 Easton St, Lindenhurst, NY 11757
Bedrooms : 3
Bathrooms : 2
$319,990
262 S 7th St, Lindenhurst, NY 11757
Bedrooms : 3
Bathrooms : 2
$319,000
483 N 4th St, Lindenhurst, NY 11757
Bedrooms : 3
Bathrooms : 2
$319,000
457 N Indiana Ave, Lindenhurst, NY 11757
Bedrooms : 2
Bathrooms : 2
$318,000
485 N Putnam Ave, Lindenhurst, NY 11757
Bedrooms : 4
Bathrooms : 2
$317,000
423 18th St, W. Babylon, NY 11704
Bedrooms : 4
Bathrooms : 2
$315,000
275 Meadowbrook Rd, Merrick, NY 11566
Bedrooms : 4
Bathrooms : 1
$315,000
139 Shore Road, Lindenhurst, NY 11757
Bedrooms : 4
Bathrooms : 2
$309,000
9 Lewis Ave, W. Babylon, NY 11704
Bedrooms : 5
Bathrooms : 2
$299,999
65 Ash St, Lindenhurst, NY 11757
Bedrooms : 4
Bathrooms : 1
$299,990
38 Harding Ave, Lindenhurst, NY 11757
Bedrooms : 4
Bathrooms : 2
$299,990
11 Poplar Ave, Farmingdale, NY 11735
Bedrooms : 3
Bathrooms : 1
$299,990
246 S 5th St, Lindenhurst, NY 11757
Bedrooms : 3
Bathrooms : 2
$299,900
77 Magaw Pl, W. Babylon, NY 11704
Bedrooms : 3
Bathrooms : 2
$299,000
114 Hughes Ln, N. Babylon, NY 11703
Bedrooms : 3
Bathrooms : 1
$299,000
159 Copiague Pl, Copiague, NY 11726
Bedrooms : 4
Bathrooms : 3
$299,000
372 S 11th St, Lindenhurst, NY 11757
Bedrooms : 4
Bathrooms : 1
$298,000
5 W Belmont St, Bay Shore, NY 11706
Bedrooms : 5
Bathrooms : 2
$294,000
17 Starbuck Ct, W. Babylon, NY 11704
Bedrooms : 4
Bathrooms : 3
$293,000
210 Riviera, Lindenhurst, NY 11757
Bedrooms : 5
Bathrooms : 2
$289,990
416 Litchfield Ave, Babylon, NY 11702
Bedrooms : 4
Bathrooms : 2
$289,990
329 Catskill Ave, Lindenhurst, NY 11757
Bedrooms : 4
Bathrooms : 2
$289,990
409 N Indiana Ave, Lindenhurst, NY 11757
Bedrooms : 3
Bathrooms : 2
$289,990
54 Peters Ln, N. Babylon, NY 11703
Bedrooms : 3
Bathrooms : 1
$289,990
252 36th St, Lindenhurst, NY 11757
Bedrooms : 3
Bathrooms : 2
$289,990
36 Frank St, Lindenhurst, NY 11757
Bedrooms : 3
Bathrooms : 1
$289,900
2 Renee Ct, N. Babylon, NY 11703
Bedrooms : 3
Bathrooms : 1
$285,000
291 Sheffield Ave, W. Babylon, NY 11704
Bedrooms : 3
Bathrooms : 2
$279,990
14 Avenue A, W. Babylon, NY 11704
Bedrooms : 3
Bathrooms : 1
$279,990
520 S 9th St, Lindenhurst, NY 11757
Bedrooms : 4
Bathrooms : 1
$279,900
357 49th St, Lindenhurst, NY 11757
Bedrooms : 3
Bathrooms : 2
$279,000
73 Beecher Rd, N. Babylon, NY 11703
Bedrooms : 3
Bathrooms : 2
$279,000
44 Schmeelk Pl, Copiague, NY 11726
Bedrooms : 2
Bathrooms : 1
$275,000
135 21st Street, Wheatley Heights, NY 11798
Bedrooms : 3
Bathrooms : 2
$274,900