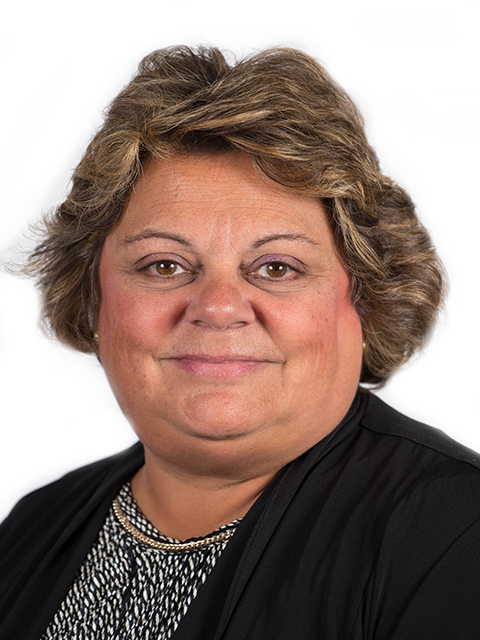 Doris DeBatt
NYS Licensed Real Estate Salesperson
Phone 631-226-5995 x291
Cell 516-991-0555
Visit My Website
When you are buying or selling property in today's real estate market, it's important to have confidence in your real estate professional. Associated as a salesperson with Century 21 AA Realty, I am a career real estate professional who is committed as to provide you with the specialized real estate service you deserve.
As local area expert with knowledge of the communities, my objective is to work diligently to assist you in meeting your real estate goals.
My secret to keeping loyal and happy customers is through fairness, honesty, integrity and exceptional service.

With my many years of sales training, I have the ability to put my knowledge of real estate, negotiations and problem solving to work for you. I insist on providing exceptional service beyond your expectations.

When you are an informed buyer or seller, you'll make the best decisions for the most important purchase or sale in your lifetime. That's why my goal is to keep you informed on trends in the marketplace using the latest statistics in your local area.

I stay up to date on current market trends, conditions, and real estate practice. By utilizing the most current technology, I keep myself as well as my customers ahead of the competition.

With a powerful team of marketing experts, a management team, a relocation department, a transaction coordinator and mortgage bankers, you can be assured that all of your needs will be seen to.

Our entire team works hard to keep our customers and clients up to date and fully informed through the entire process of buying or selling a home, with the goal in mind of making the process as easy as possible.

I sell homes throughout Long Island, and focus on Nassau and Suffolk Counties.

As a home buyer and seller myself I understand what you expect from your real estate professional. That is why I bring a different perspective to the buying or selling process. I know your families' needs and expectations come first, and I will be there for you every step of the way. When it comes to buying or selling a home you need a professional on your side.
Give me a call today, you'll be happy you did. Allow me to earn the right for your business.
-Doris
My Listings
There are no properties.
My Pendings
There are no properties.
Sold/Rented
424 Broadway , Lindenhurst, NY 11757
Bedrooms : 4
Bathrooms : 3
$559,000
466 9th Street, Lindenhurst, NY 11757
Bedrooms : 4
Bathrooms : 4
$507,990
5 Foxglove Ct, Holtsville, NY 11742
Bedrooms : 3
Bathrooms : 2
$468,000
396 36th St, Lindenhurst, NY 11757
Bedrooms : 4
Bathrooms : 3
$459,990
33 Conservation Cir, Ridge, NY 11961
Bedrooms : 4
Bathrooms : 3
$425,000
104 Budenos Dr, Sayville, NY 11782
Bedrooms : 3
Bathrooms : 1
$419,990
291 Heathcote Road, Lindenhurst, NY 11757
Bedrooms : 4
Bathrooms : 2
$419,000
9 Stellenwerf Ave, East Islip, NY 11730
Bedrooms : 3
Bathrooms : 2
$419,000
7 Florence Pl, Center Moriches, NY 11934
Bedrooms : 4
Bathrooms : 3
$419,000
156 N Jefferson Ave, Lindenhurst, NY 11757
Bedrooms : 4
Bathrooms : 2
$409,990
10 Audrey Lane, Commack, NY 11725
Bedrooms : 2
Bathrooms : 2
$389,900
823 Lindenmere Drive, N. Babylon, NY 11703
Bedrooms : 4
Bathrooms : 2
$389,000
229 Pine St, Massapequa Park, NY 11762
Bedrooms : 4
Bathrooms : 1
$385,000
17 Central Park Blvd, Bohemia, NY 11716
Bedrooms : 2
Bathrooms : 3
$384,000
137 N Kings Ave, Lindenhurst, NY 11757
Bedrooms : 3
Bathrooms : 2
$375,000
243 Perimeter St, Holbrook, NY 11741
Bedrooms : 3
Bathrooms : 2
$369,000
1125 6th St, W. Babylon, NY 11704
Bedrooms : 3
Bathrooms : 2
$365,000
20 Bardolier Ln, West Islip, NY 11795
Bedrooms : 5
Bathrooms : 3
$359,000
44 Kissimee Road, Lindenhurst, NY 11757
Bedrooms : 4
Bathrooms : 2
$359,000
156 S Clinton Ave, Lindenhurst, NY 11757
Bedrooms : 4
Bathrooms : 3
$355,000
399 37th St, Lindenhurst, NY 11757
Bedrooms : 3
Bathrooms : 2
$349,999
38 Surrey Dr, Center Moriches, NY 11934
Bedrooms : 3
Bathrooms : 3
$349,900
513 18th Street, W. Babylon, NY 11704
Bedrooms : 3
Bathrooms : 1
$348,888
14 Young, W. Babylon, NY 11704
Bedrooms : 3
Bathrooms : 2
$345,000
39 Newfoundland Ave, Huntington, NY 11743
Bedrooms : 3
Bathrooms : 1
$335,000
18 Woodland Rd, Centereach, NY 11720
Bedrooms : 3
Bathrooms : 2
$329,999
18 Camille Ln, E. Patchogue, NY 11772
Bedrooms : 5
Bathrooms : 3
$328,000
11 Dowsing Place, Amityville, NY 11701
Bedrooms : 3
Bathrooms : 1
$324,000
81 Patchogue, N. Patchogue, NY 11772
Bedrooms : 4
Bathrooms : 3
$319,900
150 Elkton Ln, N. Babylon, NY 11703
Bedrooms : 3
Bathrooms : 1
$319,000
26 Southampton Dr, Massapequa, NY 11758
Bedrooms : 2
Bathrooms : 2
$310,000
15 Brook St, Lindenhurst, NY 11757
Bedrooms : 4
Bathrooms : 3
$310,000
380 S Strong Ave, Lindenhurst, NY 11757
Bedrooms : 5
Bathrooms : 3
$309,000
118 Louisiana Ave, Bay Shore, NY 11706
Bedrooms : 4
Bathrooms : 3
$309,000
170 New York Ave, Lindenhurst, NY 11757
Bedrooms : 3
Bathrooms : 3
$299,999
524 Leader Ave, N. Babylon, NY 11703
Bedrooms : 4
Bathrooms : 1
$299,000
146 Elkton Ln, N. Babylon, NY 11703
Bedrooms : 3
Bathrooms : 1
$290,000
1112 11 St, W. Babylon, NY 11704
Bedrooms : 3
Bathrooms : 2
$289,000
238 Saxton Court, Central Islip, NY 11722
Bedrooms : 2
Bathrooms : 2
$285,000
1463 4th St, W. Babylon, NY 11704
Bedrooms : 3
Bathrooms : 2
$280,000
910 Catskill Ave, Lindenhurst, NY 11757
Bedrooms : 4
Bathrooms : 2
$279,900
124 N Fulton Ave, Lindenhurst, NY 11757
Bedrooms : 4
Bathrooms : 2
$269,999
916 12th St, W. Babylon, NY 11704
Bedrooms : 2
Bathrooms : 2
$268,900
939 14th St, W. Babylon, NY 11704
Bedrooms : 3
Bathrooms : 2
$264,990
18 Evergreen Dr, Lindenhurst, NY 11757
Bedrooms : 2
Bathrooms : 2
$264,900
21 Whalers Cove, Babylon, NY 11702
Bedrooms : 2
Bathrooms : 2
$259,000
11 Ecker Ave, W. Babylon, NY 11704
Bedrooms : 4
Bathrooms : 3
$259,000
213 August Rd, N. Babylon, NY 11703
Bedrooms : 3
Bathrooms : 1
$250,000
2115 Finch Ln, Central Islip, NY 11722
Bedrooms : 2
Bathrooms : 2
$250,000
215 Brentwood St, Bay Shore, NY 11706
Bedrooms : 3
Bathrooms : 1
$249,990
643 S 6th St, Lindenhurst, NY 11757
Bedrooms : 3
Bathrooms : 1
$249,000
120 W 23rd St, Deer Park, NY 11729
Bedrooms : 3
Bathrooms : 2
$249,000
117 8th Ave, Huntington Sta, NY 11746
Bedrooms : 5
Bathrooms : 3
$239,900
451 Outlook Ave, W. Babylon, NY 11704
Bedrooms : 3
Bathrooms : 1
$239,000
420 43rd St, Lindenhurst, NY 11757
Bedrooms : 3
Bathrooms : 2
$235,000
24 Matthews Ave, W. Babylon, NY 11704
Bedrooms : 5
Bathrooms : 2
$229,900
283 Grand Ave, Lindenhurst, NY 11757
Bedrooms : 3
Bathrooms : 2
$229,000
133 48th St, Lindenhurst, NY 11757
Bedrooms : 2
Bathrooms : 1
$225,000
18 Ivy St, Farmingdale, NY 11735
Bedrooms : 2
Bathrooms : 1
$219,999
17 Sprucewood Blvd, Central Islip, NY 11722
Bedrooms : 2
Bathrooms : 3
$219,000
132 48th St, Lindenhurst, NY 11757
Bedrooms : 3
Bathrooms : 1
$217,500
41 Clark St, W. Babylon, NY 11704
Bedrooms : 3
Bathrooms : 1
$209,000
21 Pinegrove Ave, Medford, NY 11763
Bedrooms : 5
Bathrooms : 2
$195,000
83 Wood Ave, Mastic, NY 11950
Bedrooms : 4
Bathrooms : 2
$195,000
14 Amesworth Ct, Middle Island, NY 11953
Bedrooms : 4
Bathrooms : 2
$190,000
68 Farber Dr, W. Babylon, NY 11704
Bedrooms : 1
Bathrooms : 1
$159,990
172 Patchogue Ave, E. Patchogue, NY 11772
Bedrooms : 3
Bathrooms : 1
$149,000
83 Wood Ave, Mastic, NY 11950
Bedrooms : 4
Bathrooms : 2
$145,000
2453 E Union Blvd, Islip, NY 11751
Bedrooms : 1
Bathrooms : 1
$109,500
2449E Union Blvd, Islip, NY 11751
Bedrooms : 1
Bathrooms : 1
$102,500
138 Farber Dr, W. Babylon, NY 11704
Bedrooms : 1
Bathrooms : 1
$99,900