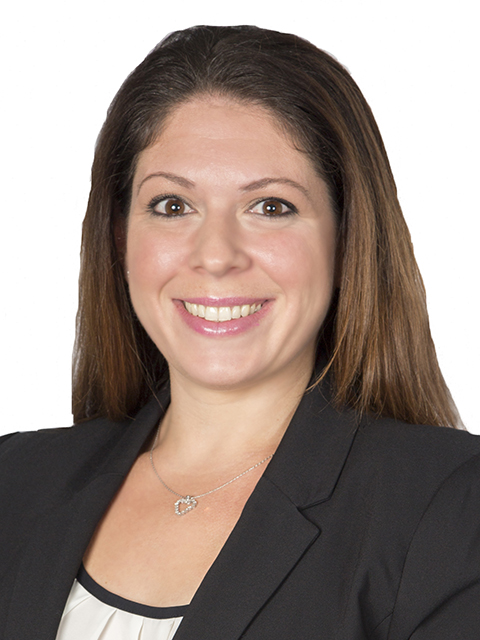 Erica Paese
NYS Licensed Real Estate Salesperson
Phone 516-826-8100 x 652
Cell 516-647-4805
Visit My Website
I have been a proud resident of Long Island for over 20 years. I have lived in Baldwin, Franklin Square and now reside in Levittown. Being an animal lover my whole life, I knew I wanted to work somewhere in the animal world. I attended SUNY Delhi's Veterinary Technician program. I worked in the field of Veterinary Medicine in a private practice for over 10 years.
Through real life experiences of buying and selling my own properties, I developed a true passion for real estate and decided on a career change. I fulfilled all the NYS licensing requirements and joined the fantastic team of CENTURY 21 AA Realty. I am currently a member of the Long Island Board of Realtors, National Association of Realtors and New York State Board of Realtors.
I enjoy helping others achieve their lifelong dreams and I am determined to do that with the least amount of inconvience and stress to my clients. I am compassionate to others feelings and needs and at the same time very focused, driven and pride myself on my excellent customer service skills. I promise to be by your side every step of the way.
Erica Paese
My Listings
There are no properties.
My Pendings
220-55 46th Avenue, Bayside, NY 11361
Bedrooms : 2
Bathrooms : 2
$549,000
353 Blacksmith Road, Levittown, NY 11756
Bedrooms : 4
Bathrooms : 2
$475,000
Sold/Rented
84 Emerson Avenue, Levittown, NY 11756
Bedrooms : 5
Bathrooms : 2
$619,000
49 Twig Ln, Levittown, NY 11756
Bedrooms : 5
Bathrooms : 3
$599,000
2622 Falcon St, East Meadow, NY 11554
Bedrooms : 3
Bathrooms : 3
$569,000
1379 Odell Street, Wantagh, NY 11793
Bedrooms : 3
Bathrooms : 2
$529,000
1430 Odell Street, Wantagh, NY 11793
Bedrooms : 3
Bathrooms : 2
$529,000
2994 Adeline St, Oceanside, NY 11572
Bedrooms : 4
Bathrooms : 3
$495,000
2623 Peconic Ave, Seaford, NY 11783
Bedrooms : 4
Bathrooms : 2
$489,000
59 Lambert Avenue, Farmingdale, NY 11735
Bedrooms : 3
Bathrooms : 3
$469,000
21 Boat Lane, Levittown, NY 11756
Bedrooms : 4
Bathrooms : 2
$444,900
3640 Mallard Road, Levittown, NY 11756
Bedrooms : 4
Bathrooms : 1
$439,000
26 Bamboo Ln, Hicksville, NY 11801
Bedrooms : 4
Bathrooms : 2
$429,000
107 Old Farm Rd, Levittown, NY 11756
Bedrooms : 3
Bathrooms : 1
$305,000
1 Terrace Circle, Great Neck, NY 11021
Bedrooms : 1
Bathrooms : 1
$259,000
23 Edwards Street, Roslyn Heights, NY 11577
Bedrooms : 2
Bathrooms : 1
$249,000
138-22 78th Avenue, Flushing, NY 11367
Bedrooms : 1
Bathrooms : 1
$199,000