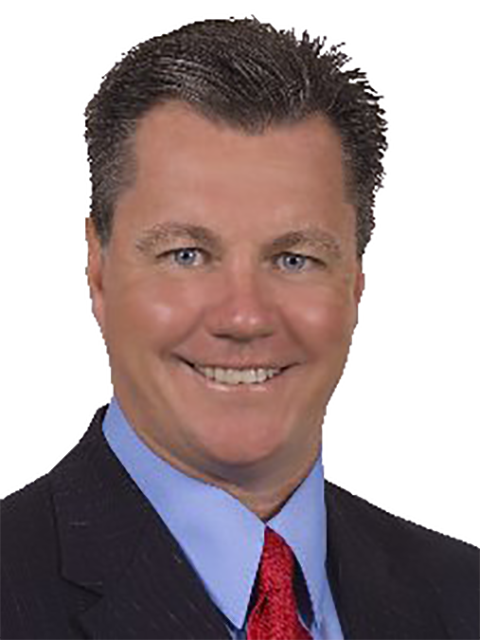 George Duquette
NYS Licensed Real Estate Associate Broker
Phone 516-826-8100 x 648
Cell 917-331-0412
Visit My Website
Greetings & thank you for visiting my website. I began my Real Estate Career in 2010 after proudly serving in the NYPD for 24 years. During that time, I interacted with the public on a daily basis, often under stressful circumstances and always with Courtesy, Professionalism and Respect.
I have since brought those qualities into this Real Estate. I still interact with people on a daily basis, now with the purpose of helping them achieve a result. My second career has been as rewarding as my first. In 2011, I was awarded the Century 21 National Quality Service Award. Each year since 2012, I 've been awarded the National Quality Service Pinnacle Award. These awards were given for providing Exemplary Service, Commitment & Dedication to my clients and customers. From 2013-2015, I achieved the Century 21 Masters Emerald Award for Sales Production and in 2016 I was fortunate enough to achieve Century 21's highest honor the Centurion and Presidents Award for premium client service and production.
I continue to ensure growth in the field through training & continuing education. I have received Certification as a Buyers Representative & Licensing as an Associate Broker. All in an effort to be the best possible Real Estate Source & Advisor for my clients & customers.
What I am most proud of, however, is not the number of transactions that I have closed or the number of certifications which I obtain, but the number of relationships I have built with customer& clients. Staying in touch with them and their families, watching them grow and prosper, enjoying their retirement years or just having them call me to answer a question is both exciting and rewarding.
Once again, thank you for visiting and always remember, should you ever have a Real Estate need or question, please don't hesitate to contact me. I look forward to hearing from you.
My Listings
2708 Two Brothers Court, Oceanside, NY 11572
Bedrooms : 5
Bathrooms : 3
$649,000
245 Rhode Island Avenue, Massapequa, NY 11758
Bedrooms : 4
Bathrooms : 3
$629,000
2389 Willoughby Ave, Seaford, NY 11783
Bedrooms : 4
Bathrooms : 2
$619,000
My Pendings
688 Dianne St, Seaford, NY 11783
Bedrooms : 3
Bathrooms : 3
$529,000
54 Woodrow Pky, W. Babylon, NY 11704
Bedrooms : 2
Bathrooms : 1
$359,000
Sold/Rented
193-16 45th Avenue, Flushing, NY 11358
Bedrooms : 4
Bathrooms : 2
$1,248,888
3 Cottontail Road, Melville, NY 11747
Bedrooms : 5
Bathrooms : 5
$1,099,000
150-37 9th Avenue, Whitestone, NY 11357
Bedrooms : 4
Bathrooms : 3
$998,888
1571 Fenimore St, N. Bellmore, NY 11710
Bedrooms : 5
Bathrooms : 3
$949,000
No # Claxton , Bellmore, NY 11710
Bedrooms : 4
Bathrooms : 3
$819,000
927 Gerry Avenue, Lido Beach, NY 11561
Bedrooms : 4
Bathrooms : 3
$775,000
60-57 60th Dr, Maspeth, NY 11378
Bedrooms : 4
Bathrooms : 2
$769,000
1138 Lakeshore Dr, Massapequa Park, NY 11762
Bedrooms : 4
Bathrooms : 3
$749,000
2120 Brookside Avenue, Wantagh, NY 11793
Bedrooms : 4
Bathrooms : 2
$739,900
76 Arlyn Dr, Massapequa, NY 11758
Bedrooms : 4
Bathrooms : 3
$734,000
1498 Elmer St, Wantagh, NY 11793
Bedrooms : 4
Bathrooms : 3
$719,000
76 Arlyn Drive, Massapequa, NY 11758
Bedrooms : 4
Bathrooms : 3
$719,000
147-29 9th Ave, Whitestone, NY 11357
Bedrooms : 3
Bathrooms : 2
$699,500
3853 New York Avenue, Seaford, NY 11783
Bedrooms : 4
Bathrooms : 4
$699,000
50-49 47th Street, Woodside, NY 11377
Bedrooms : 3
Bathrooms : 1
$699,000
80-18 234th Street, Bellerose Manor, NY 11427
Bedrooms : 4
Bathrooms : 3
$699,000
3898 Jane Court, Seaford, NY 11783
Bedrooms : 4
Bathrooms : 2
$698,800
73-16 197 St, Fresh Meadows, NY 11366
Bedrooms : 4
Bathrooms : 2
$670,000
55 Boyd St, Long Beach, NY 11561
Bedrooms : 3
Bathrooms : 2
$649,000
2937 Clubhouse Road, Merrick, NY 11566
Bedrooms : 4
Bathrooms : 3
$649,000
129 Commonwealth Ave, Merrick, NY 11566
Bedrooms : 4
Bathrooms : 2
$619,490
1878 Carroll Avenue, Merrick, NY 11566
Bedrooms : 4
Bathrooms : 2
$619,000
33 Huntington Rd, Garden City, NY 11530
Bedrooms : 3
Bathrooms : 2
$619,000
205 Dartmouth Drive, Hicksville, NY 11801
Bedrooms : 5
Bathrooms : 2
$610,000
3 Beechwood Place, Massapequa, NY 11758
Bedrooms : 4
Bathrooms : 2
$609,000
49 Twig Ln, Levittown, NY 11756
Bedrooms : 5
Bathrooms : 3
$599,000
1053 Mcdonald Ave, Wantagh, NY 11793
Bedrooms : 3
Bathrooms : 2
$595,000
122 Clark Boulevard, Massapequa Park, NY 11762
Bedrooms : 4
Bathrooms : 2
$580,000
2952 Murdock Road, Wantagh, NY 11793
Bedrooms : 4
Bathrooms : 4
$579,999
225 Abbey St, Massapequa Park, NY 11762
Bedrooms : 4
Bathrooms : 2
$569,000
3855 Harbor Boulevard, Seaford, NY 11783
Bedrooms : 3
Bathrooms : 2
$569,000
2683 Seamans Neck Road, Seaford, NY 11783
Bedrooms : 4
Bathrooms : 3
$569,000
136 Augusta Dr, Medford, NY 11763
Bedrooms : 2
Bathrooms : 3
$559,990
1 Madison St, Merrick, NY 11566
Bedrooms : 4
Bathrooms : 2
$559,000
2375 Langen Drive, Seaford, NY 11783
Bedrooms : 4
Bathrooms : 2
$559,000
30 Copeland Pl, Farmingdale, NY 11735
Bedrooms : 5
Bathrooms : 3
$559,000
7 Capital Pl, Mineola, NY 11501
Bedrooms : 3
Bathrooms : 3
$549,999
86 Sycamore Ln, Levittown, NY 11756
Bedrooms : 4
Bathrooms : 2
$549,999
237 Atlantic Ave, Massapequa Park, NY 11762
Bedrooms : 3
Bathrooms : 2
$549,900
60-70 60th St, Maspeth, NY 11378
Bedrooms : 4
Bathrooms : 3
$549,000
3828 Condit St, Seaford, NY 11783
Bedrooms : 4
Bathrooms : 3
$549,000
14 Belmont Avenue, Floral Park, NY 11001
Bedrooms : 3
Bathrooms : 2
$549,000
82 Ohio Avenue, Massapequa, NY 11758
Bedrooms : 6
Bathrooms : 2
$549,000
7 Evelyn Ln, Syosset, NY 11791
Bedrooms : 3
Bathrooms : 2
$549,000
50 Perridale Court, Babylon, NY 11702
Bedrooms : 4
Bathrooms : 3
$549,000
3786 Regent Lane, Wantagh, NY 11793
Bedrooms : 3
Bathrooms : 3
$539,000
3702 Jules Lane, Wantagh, NY 11793
Bedrooms : 3
Bathrooms : 3
$535,000
33 Wishbone Ln, Wantagh, NY 11793
Bedrooms : 5
Bathrooms : 2
$530,000
311 Violet St, Massapequa Park, NY 11762
Bedrooms : 4
Bathrooms : 2
$529,999
374 Park Lane, Massapequa Park, NY 11762
Bedrooms : 4
Bathrooms : 3
$529,000
18 Villa Lane, Smithtown, NY 11787
Bedrooms : 4
Bathrooms : 3
$529,000
3649 Carrel Boulevard, Oceanside, NY 11572
Bedrooms : 4
Bathrooms : 2
$529,000
3642 Somerset Drive, Seaford, NY 11783
Bedrooms : 3
Bathrooms : 2
$526,000
140 Willowood Drive, Wantagh, NY 11793
Bedrooms : 4
Bathrooms : 2
$525,000
882 Mayer Dr, Wantagh, NY 11793
Bedrooms : 3
Bathrooms : 2
$525,000
21 Hawthorne Street, Farmingdale, NY 11735
Bedrooms : 4
Bathrooms : 2
$519,000
288 Elm Drive, Levittown, NY 11756
Bedrooms : 3
Bathrooms : 2
$519,000
146 Wayne St, Hauppauge, NY 11788
Bedrooms : 4
Bathrooms : 3
$519,000
3828 Condit St, Seaford, NY 11783
Bedrooms : 4
Bathrooms : 3
$515,000
2657 Fox Road, Baldwin, NY 11510
Bedrooms : 3
Bathrooms : 3
$514,999
81 Wilson Street, Massapequa Park, NY 11762
Bedrooms : 3
Bathrooms : 3
$509,000
3962 Wolkow Avenue, Seaford, NY 11783
Bedrooms : 4
Bathrooms : 3
$509,000
1096 Mclean Avenue, Wantagh, NY 11793
Bedrooms : 3
Bathrooms : 2
$499,000
1872 Carroll Avenue, Merrick, NY 11566
Bedrooms : 3
Bathrooms : 2
$499,000
5013 Maywood Drive, Seaford, NY 11783
Bedrooms : 3
Bathrooms : 2
$499,000
675 Alton Rd, W. Hempstead, NY 11552
Bedrooms : 5
Bathrooms : 2
$499,000
89 Oakside Road, Smithtown, NY 11787
Bedrooms : 4
Bathrooms : 3
$499,000
189 Iceland Drive, Huntington Sta, NY 11746
Bedrooms : 4
Bathrooms : 3
$499,000
44 Algonquin Ave, Massapequa, NY 11758
Bedrooms : 3
Bathrooms : 3
$495,000
2994 Adeline St, Oceanside, NY 11572
Bedrooms : 4
Bathrooms : 3
$495,000
3990 Appletree Ln, Seaford, NY 11783
Bedrooms : 3
Bathrooms : 3
$489,000
17 Franklin Dr, Smithtown, NY 11787
Bedrooms : 4
Bathrooms : 2
$489,000
67 2nd Ave, Massapequa Park, NY 11762
Bedrooms : 3
Bathrooms : 2
$489,000
127 Boston Ave, Massapequa, NY 11758
Bedrooms : 3
Bathrooms : 2
$489,000
2623 Peconic Ave, Seaford, NY 11783
Bedrooms : 4
Bathrooms : 2
$489,000
13 Wood Ave, Massapequa, NY 11758
Bedrooms : 3
Bathrooms : 2
$480,000
869 Jay Dr, Wantagh, NY 11793
Bedrooms : 3
Bathrooms : 2
$479,000
3850 Condit St, Seaford, NY 11783
Bedrooms : 4
Bathrooms : 2
$479,000
7 Kensington Avenue, Massapequa, NY 11758
Bedrooms : 4
Bathrooms : 2
$479,000
123 S Fifty Acre Rd, Smithtown, NY 11787
Bedrooms : 5
Bathrooms : 3
$479,000
1285 Alken Ave, Seaford, NY 11783
Bedrooms : 3
Bathrooms : 2
$479,000
847 Colridge Road, Wantagh, NY 11793
Bedrooms : 3
Bathrooms : 2
$479,000
437 Philadelphia Ave, Massapequa Park, NY 11762
Bedrooms : 4
Bathrooms : 2
$479,000
33 Wishbone Ln, Wantagh, NY 11793
Bedrooms : 5
Bathrooms : 2
$479,000
1 South Avenue, Smithtown, NY 11787
Bedrooms : 3
Bathrooms : 2
$475,000
390 S Twin Ln, Wantagh, NY 11793
Bedrooms : 3
Bathrooms : 2
$474,000
59-03 61st St, Maspeth, NY 11378
Bedrooms : 2
Bathrooms : 1
$469,000
2543 5th Ave, East Meadow, NY 11554
Bedrooms : 4
Bathrooms : 2
$469,000
645 Kildare Crescent, Seaford, NY 11783
Bedrooms : 3
Bathrooms : 2
$469,000
3569 Wadena St, Seaford, NY 11783
Bedrooms : 3
Bathrooms : 2
$469,000
16 Vinton St, Massapequa, NY 11758
Bedrooms : 3
Bathrooms : 3
$469,000
1297 Dale Ct, Seaford, NY 11783
Bedrooms : 3
Bathrooms : 3
$469,000
3908 Clark Street, Seaford, NY 11783
Bedrooms : 3
Bathrooms : 2
$469,000
17 Poplar St, Massapequa, NY 11758
Bedrooms : 3
Bathrooms : 2
$469,000
2053 Stuyvesant Avenue, East Meadow, NY 11554
Bedrooms : 3
Bathrooms : 2
$469,000
107 Sprucewood Dr, Levittown, NY 11756
Bedrooms : 4
Bathrooms : 2
$469,000
2345 Maple Street, Seaford, NY 11783
Bedrooms : 3
Bathrooms : 2
$469,000
3198 Jeffries Road, Levittown, NY 11756
Bedrooms : 3
Bathrooms : 2
$465,000
2 Woodgreen Lane, Wantagh, NY 11793
Bedrooms : 3
Bathrooms : 2
$459,000
40 Surrey Lane, Massapequa Park, NY 11762
Bedrooms : 4
Bathrooms : 2
$459,000
40 Wedgewood Lane, Wantagh, NY 11793
Bedrooms : 3
Bathrooms : 2
$459,000
93-58 Vanderveer St, Queens Village, NY 11428
Bedrooms : 3
Bathrooms : 2
$449,999
2172 Pine St, Wantagh, NY 11793
Bedrooms : 4
Bathrooms : 2
$449,999
27 Dock Ln, Wantagh, NY 11793
Bedrooms : 4
Bathrooms : 2
$449,999
3825 Wilburne Avenue, Seaford, NY 11783
Bedrooms : 4
Bathrooms : 2
$449,995
304 White Rd, Mineola, NY 11501
Bedrooms : 4
Bathrooms : 2
$449,000
30 Commonwealth Ave, Merrick, NY 11566
Bedrooms : 3
Bathrooms : 2
$449,000
266 E Twin Ln, Wantagh, NY 11793
Bedrooms : 4
Bathrooms : 2
$449,000
286 S. Duckpond Dr, Wantagh, NY 11793
Bedrooms : 4
Bathrooms : 2
$449,000
19 Echo Lane, Levittown, NY 11756
Bedrooms : 3
Bathrooms : 2
$449,000
21 Dudley Ln, Kings Park, NY 11754
Bedrooms : 3
Bathrooms : 2
$449,000
3709 Terrapin Pl, Seaford, NY 11783
Bedrooms : 5
Bathrooms : 2
$449,000
215 Sprucewood Dr, Levittown, NY 11756
Bedrooms : 3
Bathrooms : 3
$449,000
51 Highwater Ave, Massapequa, NY 11758
Bedrooms : 4
Bathrooms : 2
$449,000
270 Pacific St, Massapequa Park, NY 11762
Bedrooms : 3
Bathrooms : 2
$449,000
2070 Guildford Park Dr, Seaford, NY 11783
Bedrooms : 3
Bathrooms : 3
$449,000
331 Unqua Road, Massapequa, NY 11758
Bedrooms : 3
Bathrooms : 2
$439,999
2637 Irene Ln, Seaford, NY 11783
Bedrooms : 4
Bathrooms : 2
$439,000
3640 Mallard Road, Levittown, NY 11756
Bedrooms : 4
Bathrooms : 1
$439,000
39 Sycamore St, Massapequa, NY 11758
Bedrooms : 3
Bathrooms : 2
$439,000
29 Elliot Dr, Hicksville, NY 11801
Bedrooms : 3
Bathrooms : 2
$439,000
39 Elves Ln, Levittown, NY 11756
Bedrooms : 4
Bathrooms : 3
$439,000
29 Wayside Lane, Wantagh, NY 11793
Bedrooms : 4
Bathrooms : 2
$434,000
3903 Atlantic View Ave, Seaford, NY 11783
Bedrooms : 5
Bathrooms : 2
$429,000
2377 Elbert Avenue, N. Bellmore, NY 11710
Bedrooms : 3
Bathrooms : 2
$429,000
840 Whitebirch Ln, Wantagh, NY 11793
Bedrooms : 3
Bathrooms : 1
$429,000
688 Dianne St, Seaford, NY 11783
Bedrooms : 4
Bathrooms : 3
$429,000
4 Orient Ct, Westbury, NY 11590
Bedrooms : 3
Bathrooms : 3
$429,000
82 Baltimore Ave, Massapequa, NY 11758
Bedrooms : 3
Bathrooms : 1
$429,000
2635 Neptune Ave, Seaford, NY 11783
Bedrooms : 4
Bathrooms : 2
$429,000
2189 Hortense Avenue, Seaford, NY 11783
Bedrooms : 3
Bathrooms : 1
$429,000
55 Eve Ln, Levittown, NY 11756
Bedrooms : 4
Bathrooms : 2
$429,000
26 Downhill Ln, Wantagh, NY 11793
Bedrooms : 4
Bathrooms : 2
$429,000
107 Sprucewood Dr, Levittown, NY 11756
Bedrooms : 4
Bathrooms : 2
$429,000
26 Bamboo Ln, Hicksville, NY 11801
Bedrooms : 4
Bathrooms : 2
$429,000
14 Baywood St, W. Babylon, NY 11704
Bedrooms : 4
Bathrooms : 3
$425,000
64 Atlantic Ave, Massapequa Park, NY 11762
Bedrooms : 3
Bathrooms : 2
$424,990
368 Philadelphia Ave, Massapequa Park, NY 11762
Bedrooms : 4
Bathrooms : 3
$424,900
30 Deer Ln, Wantagh, NY 11793
Bedrooms : 3
Bathrooms : 1
$424,000
192 Mott St, Oceanside, NY 11572
Bedrooms : 4
Bathrooms : 3
$424,000
43 Waldo Avenue, E. Rockaway, NY 11518
Bedrooms : 3
Bathrooms : 2
$419,000
47 Berkeley Place, Massapequa, NY 11758
Bedrooms : 3
Bathrooms : 3
$419,000
2338 Maple Avenue, Seaford, NY 11783
Bedrooms : 3
Bathrooms : 1
$419,000
5 Pewter Ln, Hicksville, NY 11801
Bedrooms : 4
Bathrooms : 2
$419,000
3690 Ladonia Street, Seaford, NY 11783
Bedrooms : 5
Bathrooms : 2
$419,000
8 Dome Ln, Wantagh, NY 11793
Bedrooms : 4
Bathrooms : 2
$419,000
1604 A St, W. Babylon, NY 11704
Bedrooms : 5
Bathrooms : 2
$419,000
41 Broadway Avenue, Lake Ronkonkoma, NY 11779
Bedrooms : 5
Bathrooms : 3
$412,000
26 Leeds Ln, N. Babylon, NY 11703
Bedrooms : 3
Bathrooms : 1
$410,000
310 33rd Street, Lindenhurst, NY 11757
Bedrooms : 5
Bathrooms : 2
$409,900