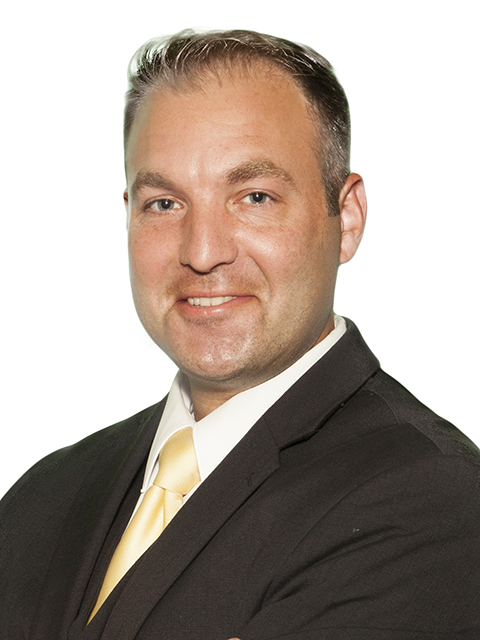 Jerard Drewes
NYS Licensed Real Estate Salesperson
Phone 516-826-8100 x 632
Cell 516-852-1326
Visit My Website
In today's market it is very important to be working with a knowledgeable salesperson with a reliable team. Working for Century 21 allows me to have the World''s Largest Real Estate Company to use for my resources. Here we have a tremendous relocation program currently in over 80 countries and over 8,000 offices World Wide.
Down to our area. Here at Century 21 AA we are family owned and operated for over 40 years. The office will have a live person to answer and provide assistance to all callers M - F 9am - 8pm, S - S 9am - 5 pm. It is very important not to miss a prospective appointment for one of our sellers. We strive to not just list our properties but also heavily advertise and sell them as well. Selling 21% more of our own listings than the average of MLS.
Having a sales background and a Licensed Real Estate Appraiser has allowed me to succeed in this business. This allows me to share my knowledge of the current market value and lending value with my clients.
Showcasing a home to the best of it's capability, advising throughout the process of the sale, and constant feedback, is all part of what is entailed with every transaction.
Looking to Sell.
Contact me today for a No Cost Evaluation of your home.
Looking to Buy
Contact me today for an appointment to discuss your next home.
My Listings
44 Crescent Cove Dr, Seaford, NY 11783
Bedrooms : 3
Bathrooms : 3
$899,000
16 Sydney Avenue, Farmingville, NY 11738
Bedrooms : 3
Bathrooms : 2
$429,000
My Pendings
148 Exeter Road, Massapequa, NY 11758
Bedrooms : 4
Bathrooms : 3
$849,999
266 Illinois Avenue, Massapequa Park, NY 11762
Bedrooms : 4
Bathrooms : 3
$599,999
2357 Jefferson Street, East Meadow, NY 11554
Bedrooms : 4
Bathrooms : 2
$499,000
87 Ray Street, Freeport, NY 11520
Bedrooms : 3
Bathrooms : 2
$449,000
94 Sycamore Ln, Levittown, NY 11756
Bedrooms : 4
Bathrooms : 2
$449,000
24 Peters Dr, Shirley, NY 11967
Bedrooms : 3
Bathrooms : 2
$299,999
Sold/Rented
834 Hilltop Road , Oyster Bay, NY 11771
Bedrooms : 5
Bathrooms : 4
$799,000
188 Garfield Street, Freeport, NY 11520
Bedrooms : 4
Bathrooms : 3
$629,999
129 Commonwealth Ave, Merrick, NY 11566
Bedrooms : 4
Bathrooms : 2
$619,490
4060 Driscoll Ln, Seaford, NY 11783
Bedrooms : 4
Bathrooms : 3
$569,990
2441 Grand Avenue, Bellmore, NY 11710
Bedrooms : 5
Bathrooms : 2
$569,000
91 Ray Street, Freeport, NY 11520
Bedrooms : 5
Bathrooms : 3
$549,000
334 Brendan Ave, Massapequa, NY 11758
Bedrooms : 4
Bathrooms : 2
$539,000
64 Catherine St, E. Northport, NY 11731
Bedrooms : 4
Bathrooms : 3
$529,000
41 Cedar St, Massapequa, NY 11758
Bedrooms : 3
Bathrooms : 3
$519,900
26 Lourae Drive, Massapequa Park, NY 11762
Bedrooms : 3
Bathrooms : 3
$509,000
16 Amherst Drive, Massapequa, NY 11758
Bedrooms : 3
Bathrooms : 2
$499,995
3835 Condit Street, Seaford, NY 11783
Bedrooms : 3
Bathrooms : 3
$499,900
64 Chateau Dr, Melville, NY 11747
Bedrooms : 3
Bathrooms : 2
$489,000
3921 Maywood Drive, Seaford, NY 11783
Bedrooms : 4
Bathrooms : 2
$487,000
40 Ruth Blvd, Commack, NY 11725
Bedrooms : 4
Bathrooms : 2
$485,000
64 Catherine St, E. Northport, NY 11731
Bedrooms : 4
Bathrooms : 3
$485,000
31 Rhonda Ln, Farmingdale, NY 11735
Bedrooms : 3
Bathrooms : 3
$479,000
48 Cleveland Pl, Massapequa, NY 11758
Bedrooms : 3
Bathrooms : 2
$469,000
3569 Wadena St, Seaford, NY 11783
Bedrooms : 3
Bathrooms : 2
$469,000
1276 Dahlia Ln, Wantagh, NY 11793
Bedrooms : 4
Bathrooms : 2
$450,000
2535 Norwood Ave, N. Bellmore, NY 11710
Bedrooms : 3
Bathrooms : 2
$449,000
119 Garfield Street, Freeport, NY 11520
Bedrooms : 3
Bathrooms : 2
$449,000
30 Red Oak Pl, Massapequa, NY 11758
Bedrooms : 3
Bathrooms : 2
$439,999
965 E Meadow Ave, N. Bellmore, NY 11710
Bedrooms : 3
Bathrooms : 2
$439,000
1715 White St, N. Bellmore, NY 11710
Bedrooms : 4
Bathrooms : 2
$439,000
26 Park Circle N., Farmingdale, NY 11735
Bedrooms : 4
Bathrooms : 2
$429,990
17 Sydney Ave, Farmingville, NY 11738
Bedrooms : 3
Bathrooms : 2
$429,000
125 Garfield Street, Freeport, NY 11520
Bedrooms : 4
Bathrooms : 2
$429,000
38 Granada Avenue, Lindenhurst, NY 11757
Bedrooms : 4
Bathrooms : 2
$420,000
3 Shubert Lane, Bethpage, NY 11714
Bedrooms : 3
Bathrooms : 2
$419,990
1989 Seamans Neck Rd, Seaford, NY 11783
Bedrooms : 3
Bathrooms : 2
$399,000
18 Wayside Ln, Selden, NY 11784
Bedrooms : 5
Bathrooms : 2
$397,000
33 Butternut Ln, Levittown, NY 11756
Bedrooms : 3
Bathrooms : 2
$394,990
653 Gabriel Ave, Franklin Square, NY 11010
Bedrooms : 3
Bathrooms : 1
$389,000
63 Cunningham Avenue, Uniondale, NY 11553
Bedrooms : 4
Bathrooms : 2
$379,999
514 Bedell Ter, W. Hempstead, NY 11552
Bedrooms : 3
Bathrooms : 2
$379,000
41 Town House Dr, Massapequa Park, NY 11762
Bedrooms : 3
Bathrooms : 2
$379,000
180 Hicksville Rd, Bethpage, NY 11714
Bedrooms : 4
Bathrooms : 2
$372,500
2497 Wantagh Avenue, Wantagh, NY 11793
Bedrooms : 4
Bathrooms : 1
$372,000
2032 Russell St, Bellmore, NY 11710
Bedrooms : 4
Bathrooms : 2
$369,990
15 Mallard Avenue, Selden, NY 11784
Bedrooms : 3
Bathrooms : 3
$365,000
334 Brendan Ave, Massapequa, NY 11758
Bedrooms : 4
Bathrooms : 2
$359,000
544 Jayne Boulevard, Pt.Jefferson Sta, NY 11776
Bedrooms : 4
Bathrooms : 2
$349,000
23 Hobson Ave, St. James, NY 11780
Bedrooms : 3
Bathrooms : 1
$349,000
160 Commonwealth Ave, Massapequa, NY 11758
Bedrooms : 2
Bathrooms : 2
$339,000
151 16th St, W. Babylon, NY 11704
Bedrooms : 4
Bathrooms : 2
$339,000
87 Ray St, Freeport, NY 11520
Bedrooms : 3
Bathrooms : 2
$339,000
3482 Roanoke St, Seaford, NY 11783
Bedrooms : 3
Bathrooms : 1
$334,999
90 Sherwood Ave, Franklin Square, NY 11010
Bedrooms : 3
Bathrooms : 2
$334,000
890 Clay St, Baldwin Harbor, NY 11510
Bedrooms : 4
Bathrooms : 1
$319,000
4 Grassy Ln, Levittown, NY 11756
Bedrooms : 4
Bathrooms : 2
$319,000
3606 Wadena St, Seaford, NY 11783
Bedrooms : 3
Bathrooms : 1
$309,000
53 Robert Street, Freeport, NY 11520
Bedrooms : 2
Bathrooms : 1
$299,995
171 Garfield St, Freeport, NY 11520
Bedrooms : 4
Bathrooms : 3
$299,933
2 Denton Pl, Farmingdale, NY 11735
Bedrooms : 3
Bathrooms : 1
$299,000
212-30 23 Ave, Bayside, NY 11360
Bedrooms : 1
Bathrooms : 1
$279,999
88 Ray St, Freeport, NY 11520
Bedrooms : 4
Bathrooms : 2
$269,000
2109 Monroe Ave, N. Bellmore, NY 11710
Bedrooms : 2
Bathrooms : 2
$269,000
1627 Johnson Ave, Elmont, NY 11003
Bedrooms : 3
Bathrooms : 1
$259,999
34-11 93rd Street, Jackson Heights, NY 11372
Bedrooms : 1
Bathrooms : 1
$259,000
27 Oakview Ave, Farmingdale, NY 11735
Bedrooms : 3
Bathrooms : 1
$255,000
41 Forest Ave, Massapequa, NY 11758
Bedrooms : 2
Bathrooms : 2
$249,000
31 Maple Dr, Lindenhurst, NY 11757
Bedrooms : 4
Bathrooms : 1
$239,900
141 Wyckoff Pl, Woodmere, NY 11598
Bedrooms : 2
Bathrooms : 1
$199,900
178 B Sportsmans Ave, Freeport, NY 11520
Bedrooms : 2
Bathrooms : 2
$199,000
116 Westend Avenue, Freeport, NY 11520
Bedrooms : 1
Bathrooms : 1
$169,000
195 Fairharbor Dr, Patchogue, NY 11772
Bedrooms : 1
Bathrooms : 1
$135,000
3606 Wadena St, Seaford, NY 11783
Bedrooms : 3
Bathrooms : 2
$3,500
43 Wisteria Lane, Wantagh, NY 11793
Bedrooms : 3
Bathrooms : 2
$3,200