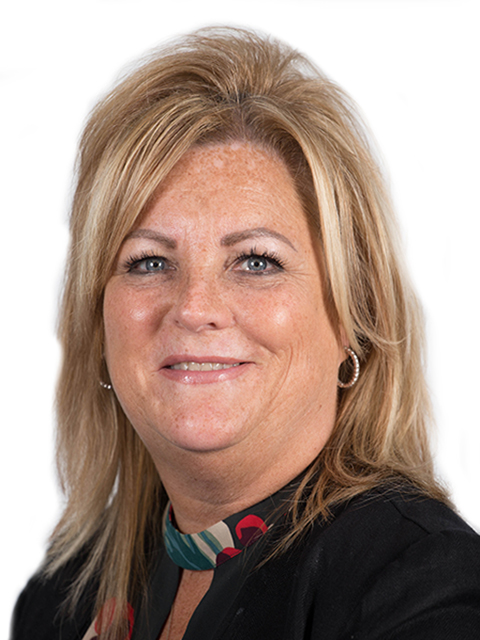 JoAnn Adamo
NYS Licensed Real Estate Salesperson
Phone 631-226-5995 ext. 381
Cell 516-607-2180
Visit My Website
JoAnn began her real estate career in 1997 joining Century 21 AA Realty with Offices in Nassau and Suffolk Counties. Born and raised in Lindenhurst JoAnn was an active member of the PTA, Class Parent, and volunteer. While balancing family and her real estate career JoAnn has helped hundreds of satisfied customers through the real estate process. JoAnn has completed extensive sales and marketing training programs to better assist her buyers and sellers. As a skilled negotiator Joann has been quoted as saying….
"I always have my client's best interest at as my focus. It is my duty to represent my clients to the best of my ability, and to educate them throughout every step of the buying and or selling process with top notch information and marketing trends so that my clients can make the best decision possible." I pride myself on attending periodic advanced sales and marketing training classes to enable me to provide the very best real estate services.
I look forward to meeting with you and helping you with your real estate needs
Respectfully yours,
JoAnn
My Listings
33 Elm St, Massapequa, NY 11758
Bedrooms : 5
Bathrooms :
$599,990
521 Dewitt Ave, N. Babylon, NY 11703
Bedrooms : 3
Bathrooms :
$459,000
16 Felix Pl, Amity Harbor, NY 11701
Bedrooms : 3
Bathrooms : 2
$379,000
195 S Delaware Ave, Lindenhurst, NY 11757
Bedrooms : 4
Bathrooms :
$359,990
My Pendings
There are no properties.
Sold/Rented
10 Cleveland Ave, Massapequa, NY 11758
Bedrooms : 5
Bathrooms : 3
$899,000
31 Bayard Dr, Dix Hills, NY 11746
Bedrooms : 4
Bathrooms : 4
$729,000
72 Quintuck Ln, East Islip, NY 11730
Bedrooms : 5
Bathrooms : 4
$649,000
372 Manhattan Ave, W. Babylon, NY 11704
Bedrooms : 5
Bathrooms : 2
$499,000
332 Jervis Ave, Copiague, NY 11726
Bedrooms : 3
Bathrooms : 2
$479,999
1520 6th St, W. Babylon, NY 11704
Bedrooms : 4
Bathrooms : 2
$469,990
19 Mell Dr, N. Babylon, NY 11703
Bedrooms : 4
Bathrooms : 2
$469,000
488 S Greene Ave, Lindenhurst, NY 11757
Bedrooms : 3
Bathrooms : 2
$459,000
64 Pittsburgh Ave, Massapequa, NY 11758
Bedrooms : 3
Bathrooms : 1
$449,990
3564 Tonopah St, Seaford, NY 11783
Bedrooms : 3
Bathrooms : 2
$449,990
1423 9th St, W. Babylon, NY 11704
Bedrooms : 6
Bathrooms : 3
$444,990
140 S 6th St, Lindenhurst, NY 11757
Bedrooms : 4
Bathrooms : 2
$437,500
145 N Alleghany Ave, Lindenhurst, NY 11757
Bedrooms : 4
Bathrooms : 2
$429,990
33 Conservation Cir, Ridge, NY 11961
Bedrooms : 4
Bathrooms : 3
$425,000
270 Farmers Ave, Lindenhurst, NY 11757
Bedrooms : 3
Bathrooms : 2
$399,990
115 Wright Ave, Deer Park, NY 11729
Bedrooms : 3
Bathrooms : 2
$399,900
521 Dewitt Ave, N. Babylon, NY 11703
Bedrooms : 3
Bathrooms : 2
$394,000
213 E Hampton Rd, Lindenhurst, NY 11757
Bedrooms : 4
Bathrooms : 2
$389,000
711 Narragansett Vil Dr, Lindenhurst, NY 11757
Bedrooms : 2
Bathrooms : 2
$385,000
127 Haynes Ave, West Islip, NY 11795
Bedrooms : 3
Bathrooms : 2
$379,000
3703 Regent Ln, Wantagh, NY 11793
Bedrooms : 3
Bathrooms : 4
$369,999
170 Jervis Ave, Copiague, NY 11726
Bedrooms : 3
Bathrooms : 2
$369,990
30 Monroe Dr, Lindenhurst, NY 11757
Bedrooms : 3
Bathrooms : 2
$369,000
401 Narragansett Vil Dr, Lindenhurst, NY 11757
Bedrooms : 2
Bathrooms : 2
$368,000
1003 Catskill Ave, Lindenhurst, NY 11757
Bedrooms : 3
Bathrooms : 2
$360,000
819 Narragansett Vil Dr, Lindenhurst, NY 11757
Bedrooms : 2
Bathrooms : 2
$360,000
1551 6th St, W. Babylon, NY 11704
Bedrooms : 3
Bathrooms : 2
$359,990
703 Narragansett Vil Dr, Lindenhurst, NY 11757
Bedrooms : 2
Bathrooms : 2
$359,990
449 S 1st St, Lindenhurst, NY 11757
Bedrooms : 3
Bathrooms : 2
$359,990
122 Narragansett Vil Dr, Lindenhurst, NY 11757
Bedrooms : 2
Bathrooms : 2
$359,990
532 Rockaway St, West Islip, NY 11795
Bedrooms : 4
Bathrooms : 1
$359,900
19 Mell Dr, N. Babylon, NY 11703
Bedrooms : 3
Bathrooms : 2
$359,000
309 Narragansett Vil Dr, Lindenhurst, NY 11757
Bedrooms : 2
Bathrooms : 2
$359,000
88 Heathcote Rd, Lindenhurst, NY 11757
Bedrooms : 3
Bathrooms : 2
$355,000
115 Narragansett Vil Dr, Lindenhurst, NY 11757
Bedrooms : 2
Bathrooms : 2
$349,990
602 Narragansett Vil Dr, Lindenhurst, NY 11757
Bedrooms : 2
Bathrooms : 2
$349,990
3552 Kenora Pl, Seaford, NY 11783
Bedrooms : 4
Bathrooms : 2
$349,990
807 Narragansett Vil Dr, Lindenhurst, NY 11757
Bedrooms : 2
Bathrooms : 2
$349,990
707 Narragansett Vil Dr, Lindenhurst, NY 11757
Bedrooms : 2
Bathrooms : 2
$349,000
168 Nims Ave, W. Babylon, NY 11704
Bedrooms : 3
Bathrooms : 1
$344,500
10 Crotty Ct, Lake Grove, NY 11755
Bedrooms : 3
Bathrooms : 3
$339,999
305 Narragansett Vil Dr, Lindenhurst, NY 11757
Bedrooms : 2
Bathrooms : 2
$339,990
803 Narragansett Vil Dr, Lindenhurst, NY 11757
Bedrooms : 2
Bathrooms : 2
$339,000
51 Bethpage Rd, Copiague, NY 11726
Bedrooms : 6
Bathrooms : 2
$339,000
338 S 13th St, Lindenhurst, NY 11757
Bedrooms : 5
Bathrooms : 2
$334,000
263 Farmers Ave, Lindenhurst, NY 11757
Bedrooms : 3
Bathrooms : 2
$333,500
704 Peter Paul Dr, West Islip, NY 11795
Bedrooms : 3
Bathrooms : 2
$329,990
206 Narragansett Vil Dr, Lindenhurst, NY 11757
Bedrooms : 2
Bathrooms : 2
$329,000
811 Narragansett Vil Dr, Lindenhurst, NY 11757
Bedrooms : 2
Bathrooms : 2
$329,000
228 W Clearwater Rd, Lindenhurst, NY 11757
Bedrooms : 2
Bathrooms : 2
$320,000
75 Miramar Blvd, Lindenhurst, NY 11757
Bedrooms : 3
Bathrooms : 1
$319,990
1221 11th St, W. Babylon, NY 11704
Bedrooms : 3
Bathrooms : 1
$319,990
292 N Alleghany Ave, Lindenhurst, NY 11757
Bedrooms : 4
Bathrooms : 1
$319,990
811 Narragansett Vil Dr, Lindenhurst, NY 11757
Bedrooms : 2
Bathrooms : 2
$315,900
547 East Dr, Lindenhurst, NY 11757
Bedrooms : 3
Bathrooms : 1
$314,990
318 Asharoken Blvd, Bay Shore, NY 11706
Bedrooms : 4
Bathrooms : 1
$304,990
42 Bacon Ln, Babylon, NY 11702
Bedrooms : 3
Bathrooms : 1
$299,900
355 S 8 St, Lindenhurst, NY 11757
Bedrooms : 4
Bathrooms : 2
$299,000
1450 5th St, W. Babylon, NY 11704
Bedrooms : 3
Bathrooms : 2
$298,900
460 1st Ave, Lindenhurst, NY 11757
Bedrooms : 3
Bathrooms : 2
$289,000
141 Broadway, Greenlawn, NY 11740
Bedrooms : 4
Bathrooms : 1
$289,000
170 Jervis Ave, Copiague, NY 11726
Bedrooms : 3
Bathrooms : 2
$289,000
163 Chelsea Ave, W. Babylon, NY 11704
Bedrooms : 4
Bathrooms : 2
$280,000
80 Maple Dr, Lindenhurst, NY 11757
Bedrooms : 3
Bathrooms : 2
$279,000
21 Marionette Walk, Lindenhurst, NY 11757
Bedrooms : 3
Bathrooms : 2
$275,000
95 Linden St, Lindenhurst, NY 11757
Bedrooms : 3
Bathrooms : 2
$275,000
533 Heathcote Rd, Lindenhurst, NY 11757
Bedrooms : 3
Bathrooms : 2
$275,000
100 Sherbrooke Rd, Lindenhurst, NY 11757
Bedrooms : 4
Bathrooms : 2
$269,990
444 50th St, Lindenhurst, NY 11757
Bedrooms : 3
Bathrooms : 1
$259,990
512 Chestnut St, Lindenhurst, NY 11757
Bedrooms : 4
Bathrooms : 2
$259,990
175 Neptune Ave, W. Babylon, NY 11704
Bedrooms : 3
Bathrooms : 1
$259,000
506 Madison Ave, Brentwood, NY 11717
Bedrooms : 3
Bathrooms : 2
$239,990
1397 Brooklyn Blvd, Bay Shore, NY 11706
Bedrooms : 2
Bathrooms : 1
$239,000
271 Farmers Ave, Lindenhurst, NY 11757
Bedrooms : 3
Bathrooms : 2
$225,000
276 Farmers Ave, Lindenhurst, NY 11757
Bedrooms : 4
Bathrooms : 2
$224,990
171 Blue Ridge Dr, Medford, NY 11763
Bedrooms : 2
Bathrooms : 2
$220,000
12 Jerome St, Lindenhurst, NY 11757
Bedrooms : 4
Bathrooms : 2
$220,000
327 Broadway, Huntington, NY 11743
Bedrooms : 4
Bathrooms : 1
$199,990
600 Birchwood Park Dr, Middle Island, NY 11953
Bedrooms : 2
Bathrooms : 2
$175,000
96 Stuyvesant Ave, Mastic, NY 11950
Bedrooms : 3
Bathrooms : 1
$139,000