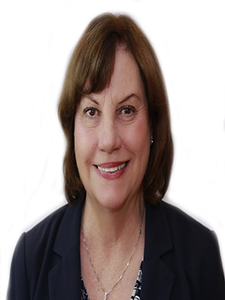 Joyce Lehn
NYS Licensed Real Estate Salesperson
Phone 516-826-8100 x 668
Cell 516-456-3358
Visit My Website
Thank you for visiting my website. My Real Estate career is very important to me. My reputation in work as well as life is based on a high level of ethics and integrity. As a buyer or seller, be assured that my extensive knowledge of Long Island will be an asset to you.
When choosing a Real Estate agent, you need someone who will walk with you from first meeting to the closing table. You should also expect credibility, service, and professionalism, but I also promise to go beyond the norm in all aspects and at all times to listen to your wants and needs and act accordingly.
I look forward to hearing from you and getting the process started for your new home adventure.
Joyce Lehn
My Listings
There are no properties.
My Pendings
There are no properties.
Sold/Rented
2 Mill River Rd, Oyster Bay, NY 11771
Bedrooms : 3
Bathrooms : 3
$649,000
3470 S Princeton Dr, Wantagh, NY 11793
Bedrooms : 3
Bathrooms : 2
$539,000
1566 Oxford Rd, Wantagh, NY 11793
Bedrooms : 3
Bathrooms : 2
$529,999
21 Taylor Drive, Farmingdale, NY 11735
Bedrooms : 3
Bathrooms : 3
$529,990
407 N Queens Ave, Massapequa, NY 11758
Bedrooms : 3
Bathrooms : 2
$485,000
107 Sprucewood Drive, Levittown, NY 11756
Bedrooms : 4
Bathrooms : 2
$469,000
997 Shelburne Dr, Franklin Square, NY 11010
Bedrooms : 3
Bathrooms : 2
$463,500
18 Sunnyfield Rd, Hicksville, NY 11801
Bedrooms : 3
Bathrooms : 2
$459,999
2083 Cameron Ave, N. Merrick, NY 11566
Bedrooms : 4
Bathrooms : 2
$459,000
138 Miriam St, Bethpage, NY 11714
Bedrooms : 3
Bathrooms : 2
$449,900
220 Rushmore Ave, Carle Place, NY 11514
Bedrooms : 3
Bathrooms : 1
$449,000
12 Summit Ave, Lynbrook, NY 11563
Bedrooms : 4
Bathrooms : 2
$444,500
1317 Chelsea Rd, Wantagh, NY 11793
Bedrooms : 3
Bathrooms : 2
$439,000
3946 David Pl, Seaford, NY 11783
Bedrooms : 3
Bathrooms : 2
$436,000
10 Arbor Lane, Hicksville, NY 11801
Bedrooms : 4
Bathrooms : 1
$435,000
245 Aspen Ct, Wantagh, NY 11793
Bedrooms : 3
Bathrooms : 3
$414,999
11 Ferndale Dr, Hicksville, NY 11801
Bedrooms : 4
Bathrooms : 1
$409,999
3941 David Pl, Seaford, NY 11783
Bedrooms : 3
Bathrooms : 2
$409,000
241 16 Street, Deer Park, NY 11729
Bedrooms : 4
Bathrooms : 2
$399,990
1797 Adlin Ct, East Meadow, NY 11554
Bedrooms : 4
Bathrooms : 2
$399,000
74 Crescent Lane, Levittown, NY 11756
Bedrooms : 4
Bathrooms : 1
$395,000
2064 Spruce St, Wantagh, NY 11793
Bedrooms : 4
Bathrooms : 1
$359,000
1 Van Cott Ave, Farmingdale, NY 11735
Bedrooms : 5
Bathrooms : 2
$349,000
1013 Johnston Ave, Wantagh, NY 11793
Bedrooms : 3
Bathrooms : 2
$339,000
46 Putnam Ave, W. Babylon, NY 11704
Bedrooms : 4
Bathrooms : 3
$339,000
100 Governor Ave, W. Babylon, NY 11704
Bedrooms : 3
Bathrooms : 3
$320,000
151 Tardy Ln, Wantagh, NY 11793
Bedrooms : 4
Bathrooms : 1
$315,000
100 Governor Ave, W. Babylon, NY 11704
Bedrooms : 3
Bathrooms : 3
$309,900
44 Terrace Cir, Great Neck, NY 11021
Bedrooms : 2
Bathrooms : 1
$263,000
12 Hickory Ln, Levittown, NY 11756
Bedrooms : 4
Bathrooms : 1
$249,000
31 Smith Ln, Centereach, NY 11720
Bedrooms : 3
Bathrooms : 2
$194,990
235 Hicksville Rd, Bethpage, NY 11714
Bedrooms : 1
Bathrooms : 1
$180,000
19-01 166th St, Whitestone, NY 11357
Bedrooms : 1
Bathrooms : 1
$159,000