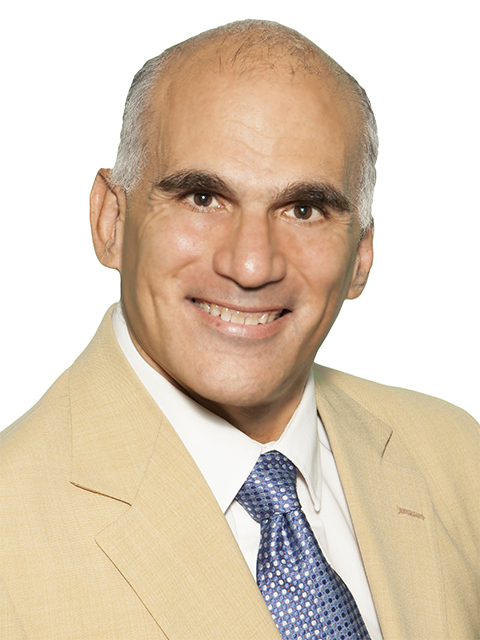 Keith Verdi
NYS Licensed Real Estate Salesperson
Phone 631-226-5995 x294
Cell 631-806-9294
Visit My Website
Hi my name is Keith Verdi. I am a licenced NYS real estate salespeson. I am dedicated to help my clients and customers find the perfect home. I pride myself in honesty, dependability, and courtesy. I love the reaction of my buyers when they find their home. It is equally exciting when I present a ready willing and able buyer to my sellers to enable them to move on with their plans.
Buying and seling real estate can be a very anxious time for buyers and sellers. My job is to provide guidance, support and be available to answer any questions that may arise while using my real estate expertise to insure a smooth transaction.
I am originally from Brooklyn, growing up in Sheepshead Bay. I have lived on Long Island for more than 38 years. When we meet if my voice sounds familiar, it may very well be because I was a DJ on the radio on Long Island for over 30 years with WBLI and B103.
I live and breathe the New York Mets, love oldies music and I am weather buff. Please call me and let me assist you with your real estate needs whnther it be buying or selling.
Hop to talk you soon!
-Keith
My Listings
There are no properties.
My Pendings
195 Gloria Boulevard, Hauppauge, NY 11788
Bedrooms : 4
Bathrooms : 1
$424,990
Sold/Rented
7 Terry Drive, Shelter Island, NY 11964
Bedrooms : 3
Bathrooms : 2
$749,000
60 Aberdeen Rd, Smithtown, NY 11787
Bedrooms : 3
Bathrooms : 2
$499,000
357 Ontario Avenue, Lindenhurst, NY 11757
Bedrooms : 5
Bathrooms : 3
$474,999
28 Bunnell Place, W. Babylon, NY 11704
Bedrooms : 3
Bathrooms : 3
$453,000
308 Ontario Avenue, Lindenhurst, NY 11757
Bedrooms : 9
Bathrooms : 3
$439,999
82 Kenneth Ave, Huntington, NY 11743
Bedrooms : 4
Bathrooms : 3
$439,000
261 Lexington Avenue, W. Babylon, NY 11704
Bedrooms : 4
Bathrooms : 2
$439,000
293 Avenue A , Ronkonkoma, NY 11779
Bedrooms : 4
Bathrooms : 4
$429,999
143 Sheffield Avenue, W. Babylon, NY 11704
Bedrooms : 3
Bathrooms : 1
$410,000
153 Irving Avenue, N. Babylon, NY 11703
Bedrooms : 4
Bathrooms : 1
$399,000
510 Nassau Street, Bellmore, NY 11710
Bedrooms : 3
Bathrooms : 1
$399,000
811 Fire Island Ave, West Islip, NY 11795
Bedrooms : 4
Bathrooms : 2
$389,000
413 36th Street, Lindenhurst, NY 11757
Bedrooms : 4
Bathrooms : 1
$379,000
1 Topaz Dr, Lake Ronkonkoma, NY 11779
Bedrooms : 4
Bathrooms : 2
$375,000
182 Atlantic Avenue, E. Patchogue, NY 11772
Bedrooms : 4
Bathrooms : 3
$359,000
51 Millpage Drive, Bethpage, NY 11714
Bedrooms : 3
Bathrooms : 1
$349,000
91 Cherry Ave, Bethpage, NY 11714
Bedrooms : 3
Bathrooms : 1
$339,933
17 14th Street, Deer Park, NY 11729
Bedrooms : 3
Bathrooms : 2
$339,000
151 Hunter Ave, N. Babylon, NY 11703
Bedrooms : 3
Bathrooms : 1
$339,000
63 Floyd St, Deer Park, NY 11729
Bedrooms : 4
Bathrooms : 1
$325,000
54 Arlene Drive, Brentwood, NY 11717
Bedrooms : 3
Bathrooms : 2
$320,000
109 Buena Vista Boulevard, Lindenhurst, NY 11757
Bedrooms : 4
Bathrooms : 3
$319,000
125 Delaware Avenue, Lindenhurst, NY 11757
Bedrooms : 2
Bathrooms : 1
$299,000
28 Surf Rd, Lindenhurst, NY 11757
Bedrooms : 3
Bathrooms : 2
$299,000
32 Adobe Dr, Shirley, NY 11967
Bedrooms : 4
Bathrooms : 3
$295,000
50 Baylawn Ave, Copiague, NY 11726
Bedrooms : 3
Bathrooms : 1
$289,000
125 Bay Shore Rd, Deer Park, NY 11729
Bedrooms : 2
Bathrooms : 2
$269,000
18 Evergreen Dr, Lindenhurst, NY 11757
Bedrooms : 2
Bathrooms : 2
$264,900
223 C Springmeadow Drive, Holbrook, NY 11741
Bedrooms : 2
Bathrooms : 2
$250,000
65 Bergen St, Islandia, NY 11749
Bedrooms : 2
Bathrooms : 1
$208,000
748 Deer Park Avenue , N. Babylon, NY 11703
Bedrooms : 2
Bathrooms : 1
$180,000
462 15th Street, W. Babylon, NY 11704
Bedrooms : 3
Bathrooms : 1
$1,950
462 15th Street, W. Babylon, NY 11704
Bedrooms : 3
Bathrooms : 1
$1,900