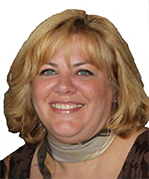 Kimberly ONeill
NYS Licensed Real Estate Salesperson
Phone 631-226-5995 x221
Cell 631-358-9334
Visit My Website
I am a knowledgeable and dedicated full time, professional Real Estate Agent. I have a unique understanding of Long Island neighborhoods, having lived here all my life.
I have many years of experience in the finance field; as well as sales and marketing. Along with a proven track record of meeting my goals on a consistent basis, I am committed to working with you to help you reach yours.
Whether you are purchasing or selling a home, it is one of the most important transactions in the lives of many people. It is important that you work with someone you trust who is a market expert with integrity. I have proven negotiating skills to help my clients make the best-informed decisions.
Attention to detail is my motto!!!! I am extremely motivated and I make a personal commitment to each buyer and seller to help them reach their objective.
I love Long Island and all it offers. My personal favorites are boating, barbeques, gardening, music, travel and family get-togethers. Let's explore Long Island and see if I can help you make your dream come true.
I hope to have the opportunity to help you with your real estate needs
-Kim
My Listings
73-23 Cook Avenue, Middle Village, NY 11379
Bedrooms : 2
Bathrooms : 2
$749,000
7 Biel Dr, Amityville, NY 11701
Bedrooms : 3
Bathrooms : 2
$399,000
401 E Shore Rd, Lindenhurst, NY 11757
Bedrooms :
Bathrooms :
$15,000
My Pendings
8 Keats Court, Bethpage, NY 11714
Bedrooms : 4
Bathrooms : 2
$529,000
71 Kime Avenue, N. Babylon, NY 11703
Bedrooms : 4
Bathrooms : 3
$509,000
428 Nevada St, Lindenhurst, NY 11757
Bedrooms : 5
Bathrooms : 2
$509,000
933 Ontario Avenue, Lindenhurst, NY 11757
Bedrooms : 3
Bathrooms : 1
$439,000
2 Sentinel Place, Massapequa, NY 11758
Bedrooms : 3
Bathrooms : 2
$420,000
77 Park Avenue, Rockville Centre, NY 11570
Bedrooms : 1
Bathrooms : 2
$309,000
Sold/Rented
25 Jefferson Pl, Massapequa, NY 11758
Bedrooms : 6
Bathrooms : 3
$609,000
17 Graces Way, Centereach, NY 11720
Bedrooms : 4
Bathrooms : 3
$529,000
83 Halycon Road, Lindenhurst, NY 11757
Bedrooms : 4
Bathrooms : 2
$489,000
8 Vermont Street, Lindenhurst, NY 11757
Bedrooms : 4
Bathrooms : 4
$489,000
2941 Western Boulevard, Baldwin, NY 11510
Bedrooms : 3
Bathrooms : 2
$487,999
833 Arctic Street, Lindenhurst, NY 11757
Bedrooms : 3
Bathrooms : 2
$479,990
357 Ontario Avenue, Lindenhurst, NY 11757
Bedrooms : 5
Bathrooms : 3
$474,999
445 16th St, Lindenhurst, NY 11757
Bedrooms : 4
Bathrooms : 2
$469,999
301 Second Avenue, St. James, NY 11780
Bedrooms : 3
Bathrooms : 2
$459,995
28 Bunnell Place, W. Babylon, NY 11704
Bedrooms : 3
Bathrooms : 3
$453,000
636 Peconic Avenue, W. Babylon, NY 11704
Bedrooms : 4
Bathrooms : 2
$449,000
139 Hampton Road, Lindenhurst, NY 11757
Bedrooms : 5
Bathrooms : 3
$445,000
308 Ontario Avenue, Lindenhurst, NY 11757
Bedrooms : 9
Bathrooms : 3
$439,999
384 Kansas Street, Lindenhurst, NY 11757
Bedrooms : 4
Bathrooms : 2
$439,000
146 Plitt Ave, Farmingdale, NY 11735
Bedrooms : 3
Bathrooms : 2
$435,000
22 Oakfield Rd, St. James, NY 11780
Bedrooms : 3
Bathrooms : 2
$429,000
216 N. Beech St, N. Massapequa, NY 11758
Bedrooms : 4
Bathrooms : 1
$415,000
184 39th St, Lindenhurst, NY 11757
Bedrooms : 3
Bathrooms : 2
$409,900
337 18th Street, Deer Park, NY 11729
Bedrooms : 3
Bathrooms : 2
$409,000
314 Neptune Avenue, W. Babylon, NY 11704
Bedrooms : 3
Bathrooms : 2
$399,900
159 Deauville Boulevard, Copiague, NY 11726
Bedrooms : 4
Bathrooms : 3
$399,000
704 Buffalo Avenue, Lindenhurst, NY 11757
Bedrooms : 4
Bathrooms : 2
$385,000
29 Linden Street, Lindenhurst, NY 11757
Bedrooms : 3
Bathrooms : 2
$379,000
413 36th Street, Lindenhurst, NY 11757
Bedrooms : 4
Bathrooms : 1
$379,000
390 Catskill Avenue, Lindenhurst, NY 11757
Bedrooms : 2
Bathrooms : 1
$359,000
51 Millpage Drive, Bethpage, NY 11714
Bedrooms : 3
Bathrooms : 1
$349,000
456 Windmill Avenue, W. Babylon, NY 11704
Bedrooms : 3
Bathrooms : 1
$349,000
810 N Broome Ave, Lindenhurst, NY 11757
Bedrooms : 4
Bathrooms : 2
$339,000
17 14th Street, Deer Park, NY 11729
Bedrooms : 3
Bathrooms : 2
$339,000
14 Duke St, Bay Shore, NY 11706
Bedrooms : 4
Bathrooms : 2
$330,000
225 S 15th St, Lindenhurst, NY 11757
Bedrooms : 3
Bathrooms : 2
$329,900
63 Floyd St, Deer Park, NY 11729
Bedrooms : 4
Bathrooms : 1
$325,000
39 Piave Terrace, Lindenhurst, NY 11757
Bedrooms : 3
Bathrooms : 2
$319,000
102 Claremont Avenue, W. Babylon, NY 11704
Bedrooms : 3
Bathrooms : 2
$299,990
125 Delaware Avenue, Lindenhurst, NY 11757
Bedrooms : 2
Bathrooms : 1
$299,000
60 Ithaca St, Lindenhurst, NY 11757
Bedrooms : 4
Bathrooms : 3
$299,000
310 Ferndale Ct, Copiague, NY 11726
Bedrooms : 3
Bathrooms : 2
$290,000
15 Duke St, Bay Shore, NY 11706
Bedrooms : 4
Bathrooms : 1
$289,000
645 N Monroe Ave, Lindenhurst, NY 11757
Bedrooms : 2
Bathrooms : 1
$239,900
748 Deer Park Avenue , N. Babylon, NY 11703
Bedrooms : 2
Bathrooms : 1
$180,000
207 Nolin St, Islip, NY 11751
Bedrooms : 3
Bathrooms : 2
$118,750
401 E Shore Rd, Lindenhurst, NY 11757
Bedrooms :
Bathrooms :
$40,000
14 Vermont Street, Lindenhurst, NY 11757
Bedrooms : 4
Bathrooms : 2
$2,900
462 15th Street, W. Babylon, NY 11704
Bedrooms : 3
Bathrooms : 1
$1,950
462 15th Street, W. Babylon, NY 11704
Bedrooms : 3
Bathrooms : 1
$1,900