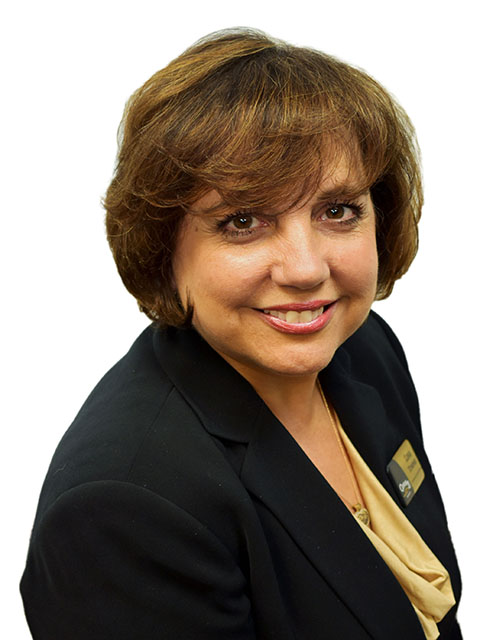 Lisa Towne
NYS Licensed Real Estate Associate Broker
Phone 516-826-8100 x 636
Cell 516-851-2849
Visit My Website
A little about me!
Home has many definitions, for me it is a place where someone flourishes! It is a goal of which I have spent most of the years of my life watching families grow! Some have made it their permanent residence, some have upgraded to larger homes to accommodate their families. I have had the pleasure of being there every step of the way.
Growing up on Long Island and raising my children here, gives me the knowledge of the many possibilities for my clients needs. I have attended the schools, enjoyed the beaches, shopping, vineyards, museums, the many restaurants and quite frankly the tranquil living . The quick rides to Manhattan for a night of Broadway is also very enjoyable . Owning a business for many years has given me the great pleasure of many lasting relationships and have been successful at relocating each and every one of them. Please take a moment to read my reviews.
My career has flourished through the years. I began as a Licensed Sales Agent and went on to become a successful Licensed Real Estate Broker. I am a proud member of The National Association of Realtors (NAR) and The Long Island Board of Realtors (LIBOR). I pride myself in a high standard of Ethics and Professionalism.
We here at CENTURY 21 AA pride ourselves in customer service. Our staff has shown over and over again that respect and, quick response to our clients has made for many very successful transactions. We have a full time staff 7 days a week. Call me for a consultation (516) 851-2849. I look forward to hearing from you.
My Listings
1542 Wantagh Avenue, Wantagh, NY 11793
Bedrooms : 5
Bathrooms : 4
$729,000
My Pendings
1054 Central Avenue, S. Hempstead, NY 11550
Bedrooms : 2
Bathrooms : 1
$249,999
Sold/Rented
10 Croyden Drive, Massapequa, NY 11758
Bedrooms : 4
Bathrooms : 3
$750,000
568 Sand Hill Road, Wantagh, NY 11793
Bedrooms : 4
Bathrooms : 2
$685,000
3 Karin Ct, E. Northport, NY 11731
Bedrooms : 5
Bathrooms : 3
$629,999
1327 Martin Dr, Wantagh, NY 11793
Bedrooms : 6
Bathrooms : 4
$625,000
2376 Henry Street, N. Bellmore, NY 11710
Bedrooms : 4
Bathrooms : 2
$615,000
1550 Wantagh Ave, Wantagh, NY 11793
Bedrooms : 4
Bathrooms : 4
$599,000
2222 7th St, East Meadow, NY 11554
Bedrooms : 3
Bathrooms : 2
$599,000
74 Shore Rd, Babylon, NY 11702
Bedrooms : 3
Bathrooms : 3
$595,000
1538 Jennie Rd, Wantagh, NY 11793
Bedrooms : 5
Bathrooms : 4
$569,900
2098 Saddle Path, Seaford, NY 11783
Bedrooms : 4
Bathrooms : 2
$559,000
4005 Hudson Avenue, Seaford, NY 11783
Bedrooms : 4
Bathrooms : 4
$549,990
2870 Terra Park Lane, Wantagh, NY 11793
Bedrooms : 2
Bathrooms : 2
$549,000
1840 Oakland Ave, Wantagh, NY 11793
Bedrooms : 4
Bathrooms : 3
$525,000
1148 Douglas Avenue, Wantagh, NY 11793
Bedrooms : 3
Bathrooms : 1
$499,999
3 Graystone Dr, E. Northport, NY 11731
Bedrooms : 4
Bathrooms : 2
$499,000
34 West End Ave, Massapequa, NY 11758
Bedrooms : 4
Bathrooms : 2
$499,000
3201 Waterbury Dr, Wantagh, NY 11793
Bedrooms : 5
Bathrooms : 3
$499,000
3853 New York Ave, Seaford, NY 11783
Bedrooms : 5
Bathrooms : 3
$489,999
2226 Beech Street, Wantagh, NY 11793
Bedrooms : 5
Bathrooms : 2
$479,000
3007 Wilson Ave, Wantagh, NY 11793
Bedrooms : 4
Bathrooms : 2
$479,000
3981 Taft Avenue, Seaford, NY 11783
Bedrooms : 4
Bathrooms : 1
$475,000
3295 Waterbury Dr, Wantagh, NY 11793
Bedrooms : 3
Bathrooms : 3
$465,000
60 Lincoln Boulevard, Merrick, NY 11566
Bedrooms : 3
Bathrooms : 2
$460,000
2216 Cameron Ave, N. Merrick, NY 11566
Bedrooms : 4
Bathrooms : 2
$449,000
639 Vernon Ave, East Meadow, NY 11554
Bedrooms : 6
Bathrooms : 2
$449,000
526 Chester St, S. Hempstead, NY 11550
Bedrooms : 5
Bathrooms : 2
$449,000
39 Frankie Lane, N. Babylon, NY 11703
Bedrooms : 4
Bathrooms : 2
$449,000
735 Sterling St, N. Bellmore, NY 11710
Bedrooms : 3
Bathrooms : 2
$449,000
2024 Brook Ln, Seaford, NY 11783
Bedrooms : 3
Bathrooms : 2
$449,000
720 Spruce Court, Baldwin, NY 11510
Bedrooms : 5
Bathrooms : 2
$439,000
264 Linden Street, Massapequa, NY 11758
Bedrooms : 4
Bathrooms : 2
$437,500
6 Carol Pl, Bethpage, NY 11714
Bedrooms : 4
Bathrooms : 2
$429,999
2953 Kinloch Rd, Wantagh, NY 11793
Bedrooms : 3
Bathrooms : 2
$429,900
237 Rose St, Massapequa Park, NY 11762
Bedrooms : 3
Bathrooms : 2
$429,000
51 Hamlet Rd, Levittown, NY 11756
Bedrooms : 6
Bathrooms : 2
$425,000
3997 Taft Ave, Seaford, NY 11783
Bedrooms : 3
Bathrooms : 2
$425,000
3565 Naomi Pl, Seaford, NY 11783
Bedrooms : 3
Bathrooms : 2
$424,999
3651 Bayview St, Seaford, NY 11783
Bedrooms : 3
Bathrooms : 2
$419,000
114 Smiths Ln, Massapequa, NY 11758
Bedrooms : 2
Bathrooms : 2
$415,000
111 Walnut Street, Farmingdale, NY 11735
Bedrooms : 3
Bathrooms : 1
$399,999
2489 Sycamore Ave, Wantagh, NY 11793
Bedrooms : 4
Bathrooms : 2
$399,777
20 Hayes Lane, Coram, NY 11727
Bedrooms : 3
Bathrooms : 2
$399,000
44 Dunwoodie Ave, West Islip, NY 11795
Bedrooms : 3
Bathrooms : 2
$384,000
1273 Saint Louis Avenue, Bay Shore, NY 11706
Bedrooms : 3
Bathrooms : 2
$379,999
191 Jerusalem Ave, Massapequa, NY 11758
Bedrooms : 5
Bathrooms : 3
$379,990
1559 Feuereisen Ave, Bohemia, NY 11716
Bedrooms : 3
Bathrooms : 3
$379,900
95 Rhode Island Ave, Massapequa, NY 11758
Bedrooms : 3
Bathrooms : 1
$379,000
666 Sherman Ave, East Meadow, NY 11554
Bedrooms : 5
Bathrooms : 3
$375,000
39 Frankie Ln, N. Babylon, NY 11703
Bedrooms : 5
Bathrooms : 2
$369,990
2439 Babylon St, Wantagh, NY 11793
Bedrooms : 4
Bathrooms : 2
$369,000
3662 Gwenn Gate , Seaford, NY 11783
Bedrooms : 4
Bathrooms : 1
$369,000
141 Kinsella Ave, Massapequa Park, NY 11762
Bedrooms : 4
Bathrooms : 2
$369,000
104 Springtime Ln, Levittown, NY 11756
Bedrooms : 4
Bathrooms : 2
$359,000
34 Dahlia Ln, Wantagh, NY 11793
Bedrooms : 3
Bathrooms : 2
$349,900
2526 Mermaid Ave, Wantagh, NY 11793
Bedrooms : 3
Bathrooms : 2
$349,000
736 Beech St, Baldwin, NY 11510
Bedrooms : 3
Bathrooms : 2
$349,000
180 S Broome Ave, Lindenhurst, NY 11757
Bedrooms : 4
Bathrooms : 1
$349,000
903 Jerusalem Ave, Merrick, NY 11566
Bedrooms : 4
Bathrooms : 1
$349,000
7 Jareds Path, Brookhaven, NY 11719
Bedrooms :
Bathrooms :
$345,000
3244 Jackson Ave, Wantagh, NY 11793
Bedrooms : 4
Bathrooms : 2
$339,000
18 Clinton Ave, N. Merrick, NY 11566
Bedrooms : 6
Bathrooms : 2
$335,000
2293 5th St, East Meadow, NY 11554
Bedrooms : 4
Bathrooms : 2
$325,000
1814 Robin Ln, Bellmore, NY 11710
Bedrooms : 3
Bathrooms : 2
$325,000
103 Cord Ln, Levittown, NY 11756
Bedrooms : 4
Bathrooms : 1
$325,000
12 Wishbone Ln, Wantagh, NY 11793
Bedrooms : 4
Bathrooms : 2
$325,000
100 Daly Boulevard, Oceanside, NY 11572
Bedrooms : 1
Bathrooms : 2
$319,000
103 Cord Ln, Levittown, NY 11756
Bedrooms : 4
Bathrooms : 1
$309,999
47 Albert Rd, Valley Stream, NY 11580
Bedrooms : 3
Bathrooms : 1
$309,000
9 Mansfield Pl, Lynbrook, NY 11563
Bedrooms : 5
Bathrooms : 2
$299,000
240 Miller Ave, Freeport, NY 11520
Bedrooms : 3
Bathrooms : 2
$299,000
39 Anchor St, Freeport, NY 11520
Bedrooms : 2
Bathrooms : 2
$274,000
2257 5th St, East Meadow, NY 11554
Bedrooms : 4
Bathrooms : 2
$259,000
4 Pennaquid Rd, Coram, NY 11727
Bedrooms : 3
Bathrooms : 2
$259,000
2892 Davis Street, Oceanside, NY 11572
Bedrooms : 5
Bathrooms : 2
$250,000
4 Egret Path, Coram, NY 11727
Bedrooms : 2
Bathrooms : 2
$229,000
185 S Middleneck Rd, Great Neck, NY 11021
Bedrooms : 2
Bathrooms : 1
$229,000
630 Fulton St, Farmingdale, NY 11735
Bedrooms : 2
Bathrooms : 1
$174,000
52 Edmunton Dr, N. Babylon, NY 11703
Bedrooms : 2
Bathrooms : 1
$169,999
52 Edmunton Dr, N. Babylon, NY 11703
Bedrooms : 2
Bathrooms : 1
$164,990
2600 Peconic Ave, Seaford, NY 11783
Bedrooms : 4
Bathrooms : 2
$150,000
25 Elizabeth St, Farmingdale, NY 11735
Bedrooms : 1
Bathrooms : 1
$149,000