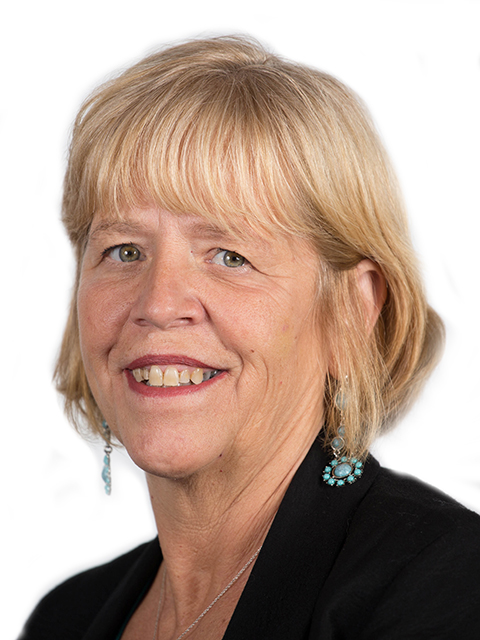 Lois Fogal
NYS Licensed Real Estate Salesperson
Phone 516-826-8100 x 245
Cell 516-528-0754
Visit My Website
Thank you for visiting my Web Site. I hope you find the information and tools useful.
My real estate career is based on Excellent Service and a high level of Integrity. I pay attention to every detail, to assure a smooth and professional transaction. I am a repeat recipient of the Quality Service Pinnacle Award for outstanding customer service.
If you're looking to buy or sell, you can count on my hard work and experience.
I have earned the designations of;
ABR (Accredited Buyer Agent), BPOR (Broker Price Opinion Representative), GREEN (Green Realtor), GRI (Graduate of Realtor Institute), SRS (Seller Representative Specialist), SRES (Senior Real Estate Specialist)
I am an active member of the Long Island Board of Realtors®, the National Association of Realtors® and the New York State Board of Realtors®.
Remember if you are looking for a Realtor® with dedication and customer service, look no further then…
Lois Fogal of Century 21 AA Realty
Where AA means Customer Service that is Above Average!!
Lois
My Listings
There are no properties.
My Pendings
5 Val Page Street, Farmingdale, NY 11735
Bedrooms : 3
Bathrooms : 2
$555,000
1680 Temple Dr, Wantagh, NY 11793
Bedrooms : 2
Bathrooms : 1
$539,000
55 Tulip Avenue , Floral Park, NY 11001
Bedrooms : 1
Bathrooms : 1
$279,000
Sold/Rented
4 Harrison Pl, Massapequa, NY 11758
Bedrooms : 4
Bathrooms : 3
$649,999
90 Bay Dr, Massapequa, NY 11758
Bedrooms : 3
Bathrooms : 2
$649,000
3000 Brentwood Court, Wantagh, NY 11793
Bedrooms : 4
Bathrooms : 3
$649,000
21 Roderick Ct, E. Northport, NY 11731
Bedrooms : 4
Bathrooms : 3
$575,000
140 Zoranne Drive, Farmingdale, NY 11735
Bedrooms : 3
Bathrooms : 2
$549,990
9 Klaibar Ln, E. Northport, NY 11731
Bedrooms : 4
Bathrooms : 3
$539,900
3470 S Princeton Dr, Wantagh, NY 11793
Bedrooms : 3
Bathrooms : 2
$539,000
1223 Martin Dr, Wantagh, NY 11793
Bedrooms : 5
Bathrooms : 2
$529,999
126 Oak St, Massapequa Park, NY 11762
Bedrooms : 4
Bathrooms : 2
$529,000
2976 Ruth Rd, Wantagh, NY 11793
Bedrooms : 6
Bathrooms : 2
$519,000
129 Old Farm Rd, Levittown, NY 11756
Bedrooms : 5
Bathrooms : 2
$499,000
1524 Holiday Park Drive, Wantagh, NY 11793
Bedrooms : 3
Bathrooms : 2
$499,000
66 Tangle Lane, Wantagh, NY 11793
Bedrooms : 4
Bathrooms : 4
$499,000
1877 Bourne Ct, Wantagh, NY 11793
Bedrooms : 4
Bathrooms : 2
$499,000
3404 Silverton Ave, Wantagh, NY 11793
Bedrooms : 3
Bathrooms : 2
$496,000
416 Piping Rock Road, Seaford, NY 11783
Bedrooms : 3
Bathrooms : 4
$489,000
886 Cambridge Rd, Woodmere, NY 11598
Bedrooms : 4
Bathrooms : 3
$489,000
2 Beryl Lane, Farmingdale, NY 11735
Bedrooms : 3
Bathrooms : 2
$479,000
221 Poplar Court, Wantagh, NY 11793
Bedrooms : 2
Bathrooms : 2
$469,000
3295 Waterbury Dr, Wantagh, NY 11793
Bedrooms : 3
Bathrooms : 3
$465,000
2394 Langen Dr, Seaford, NY 11783
Bedrooms : 3
Bathrooms : 2
$449,000
155 Elderberry Rd, Mineola, NY 11501
Bedrooms : 3
Bathrooms : 2
$449,000
2074 Maple St, Wantagh, NY 11793
Bedrooms : 4
Bathrooms : 2
$449,000
2024 Brook Ln, Seaford, NY 11783
Bedrooms : 3
Bathrooms : 2
$449,000
3327 Jackson Ave, Wantagh, NY 11793
Bedrooms : 3
Bathrooms : 2
$449,000
115 Grant Boulevard, N. Bellmore, NY 11710
Bedrooms : 4
Bathrooms : 2
$449,000
1141 Logan Rd, Wantagh, NY 11793
Bedrooms : 3
Bathrooms : 2
$449,000
21 Bird Ln, Hicksville, NY 11801
Bedrooms : 5
Bathrooms : 2
$447,000
1989 Corral Path, Seaford, NY 11783
Bedrooms : 3
Bathrooms : 1
$439,000
3950 Waverly Ave, Seaford, NY 11783
Bedrooms : 3
Bathrooms : 2
$439,000
3962 Anne Dr, Seaford, NY 11783
Bedrooms : 4
Bathrooms : 3
$439,000
130 Beebe Rd, Mineola, NY 11501
Bedrooms : 3
Bathrooms : 2
$435,000
1203 Sylvia Rd, Seaford, NY 11783
Bedrooms : 3
Bathrooms : 2
$435,000
2617 Neptune Ave, Seaford, NY 11783
Bedrooms : 5
Bathrooms : 2
$429,000
3901A Wansers Ln, Seaford, NY 11783
Bedrooms : 3
Bathrooms : 2
$429,000
2205 Cypress St, Wantagh, NY 11793
Bedrooms : 4
Bathrooms : 2
$429,000
39 Columbia St, Bethpage, NY 11714
Bedrooms : 4
Bathrooms : 2
$429,000
3475 Hawthorne Dr. N, Wantagh, NY 11793
Bedrooms : 2
Bathrooms : 1
$425,000
1443 Elmer St, Wantagh, NY 11793
Bedrooms : 3
Bathrooms : 1
$419,000
355 Harrison Ave, Massapequa, NY 11758
Bedrooms : 3
Bathrooms : 2
$419,000
2445 Woodland Ave, Wantagh, NY 11793
Bedrooms : 4
Bathrooms : 2
$419,000
3618 John St, Wantagh, NY 11793
Bedrooms : 3
Bathrooms : 1
$417,500
280 Bannon Pl, Massapequa Park, NY 11762
Bedrooms : 4
Bathrooms : 2
$410,000
2512 Walters Ct, Bellmore, NY 11710
Bedrooms : 3
Bathrooms : 2
$409,000
1492 Gaston St, Wantagh, NY 11793
Bedrooms : 3
Bathrooms : 1
$399,999
1989 Corral Path, Seaford, NY 11783
Bedrooms : 3
Bathrooms : 1
$399,990
945 Alan Dr, Wantagh, NY 11793
Bedrooms : 3
Bathrooms : 1
$399,500
3810 Harbor Blvd, Seaford, NY 11783
Bedrooms : 4
Bathrooms : 3
$399,000
113 Grant Boulevard, N. Bellmore, NY 11710
Bedrooms : 3
Bathrooms : 1
$399,000
433 N Queens Ave, Massapequa, NY 11758
Bedrooms : 3
Bathrooms : 2
$399,000
3840 Niami St, Seaford, NY 11783
Bedrooms : 3
Bathrooms : 2
$399,000
2307 Beverly Rd, Wantagh, NY 11793
Bedrooms : 5
Bathrooms : 2
$389,900
3431 Demott Ave, Wantagh, NY 11793
Bedrooms : 3
Bathrooms : 2
$389,000
3641 Waverly Ave, Seaford, NY 11783
Bedrooms : 3
Bathrooms : 2
$389,000
3000 Brentwood Ct, Wantagh, NY 11793
Bedrooms : 4
Bathrooms : 3
$389,000
64 Sunset Ave, Farmingdale, NY 11735
Bedrooms : 3
Bathrooms : 1
$380,000
403 Piping Rock Rd, Seaford, NY 11783
Bedrooms : 5
Bathrooms : 2
$379,000
2329 Washington Ave, Seaford, NY 11783
Bedrooms : 5
Bathrooms : 2
$379,000
2497 Neptune Ave, Seaford, NY 11783
Bedrooms : 3
Bathrooms : 2
$379,000
10 Coronet Cres, Bethpage, NY 11714
Bedrooms : 3
Bathrooms : 2
$379,000
2087 Seaford Ave, Seaford, NY 11783
Bedrooms : 3
Bathrooms : 1
$379,000
182 Willowood Dr, Wantagh, NY 11793
Bedrooms : 4
Bathrooms : 2
$375,000
4 Lincoln Gate, Plainview, NY 11803
Bedrooms : 3
Bathrooms : 1
$369,999
951 Erie Avenue, Lindenhurst, NY 11757
Bedrooms : 3
Bathrooms : 1
$369,900
1072 Carukin St, Franklin Square, NY 11010
Bedrooms : 3
Bathrooms : 1
$369,000
3662 Gwenn Gate , Seaford, NY 11783
Bedrooms : 4
Bathrooms : 1
$369,000
559 Franklin Ave, Massapequa, NY 11758
Bedrooms : 4
Bathrooms : 1
$365,000
107 Pleasant Dr, Farmingdale, NY 11735
Bedrooms : 3
Bathrooms : 1
$359,000
29 Cooper Ln, Levittown, NY 11756
Bedrooms : 4
Bathrooms : 2
$349,999
2223 Larch St, Wantagh, NY 11793
Bedrooms : 3
Bathrooms : 2
$349,900
115-94 238th St, Elmont, NY 11003
Bedrooms : 4
Bathrooms : 1
$349,000
2139 Natalie Blvd, Seaford, NY 11783
Bedrooms : 5
Bathrooms : 3
$349,000
102 Goldie Ave, N. Bellmore, NY 11710
Bedrooms : 4
Bathrooms : 2
$349,000
11 Rhode Island Ave, Massapequa, NY 11758
Bedrooms : 3
Bathrooms : 2
$349,000
1763 Yale Ct, Wantagh, NY 11793
Bedrooms : 3
Bathrooms : 1
$339,000
43 Cliff Ln, Levittown, NY 11756
Bedrooms : 3
Bathrooms : 2
$335,000
2 Kevin Rd, Commack, NY 11725
Bedrooms : 3
Bathrooms : 1
$335,000
42 Acorn Ln, Levittown, NY 11756
Bedrooms : 3
Bathrooms : 1
$329,900
36 Acorn Ln, Levittown, NY 11756
Bedrooms : 3
Bathrooms : 1
$329,000
2073 Jackson Ave, Seaford, NY 11783
Bedrooms : 3
Bathrooms : 1
$329,000
118 Meridian Rd, Levittown, NY 11756
Bedrooms : 5
Bathrooms : 1
$324,000
33 Cooper Ln, Levittown, NY 11756
Bedrooms : 3
Bathrooms : 1
$319,000
2129 Seaford Ave, Seaford, NY 11783
Bedrooms : 3
Bathrooms : 1
$319,000
47 Amber Ln, Levittown, NY 11756
Bedrooms : 4
Bathrooms : 2
$309,000
53 Elves Ln, Levittown, NY 11756
Bedrooms : 4
Bathrooms : 1
$305,000
79 Balsam Ln, Levittown, NY 11756
Bedrooms : 4
Bathrooms : 1
$299,999
2466 Navy Place, Bellmore, NY 11710
Bedrooms : 2
Bathrooms : 1
$299,990
59 Bank St, Valley Stream, NY 11580
Bedrooms : 3
Bathrooms : 1
$299,000
2472 Sycamore Ave, Wantagh, NY 11793
Bedrooms : 3
Bathrooms : 1
$299,000
1320 Pembroke St, Uniondale, NY 11553
Bedrooms : 3
Bathrooms : 2
$297,000
190 Merrick Road, Amityville, NY 11701
Bedrooms : 2
Bathrooms : 2
$292,000
49 Bolton Street, Lindenhurst, NY 11757
Bedrooms : 2
Bathrooms : 1
$288,750
29 Starlight Ln, Levittown, NY 11756
Bedrooms : 4
Bathrooms : 2
$285,000
708 Elmwood Rd, W. Babylon, NY 11704
Bedrooms : 4
Bathrooms : 2
$279,900
30 W Court Dr, Centereach, NY 11720
Bedrooms : 3
Bathrooms : 2
$279,000
27 Cornflower Rd, Levittown, NY 11756
Bedrooms : 3
Bathrooms : 1
$279,000
22 Russell Ct, Copiague, NY 11726
Bedrooms : 3
Bathrooms : 3
$275,000
17 Marionette Walk, Lindenhurst, NY 11757
Bedrooms : 3
Bathrooms : 2
$274,990
161 Waco St, Lindenhurst, NY 11757
Bedrooms : 2
Bathrooms : 1
$259,000
319 Medea Way, Central Islip, NY 11722
Bedrooms : 2
Bathrooms : 2
$255,000
10 Horseshoe Ln, Levittown, NY 11756
Bedrooms : 4
Bathrooms : 2
$249,000
116 Westend Ave, Freeport, NY 11520
Bedrooms : 2
Bathrooms : 1
$219,000
2600 Peconic Ave, Seaford, NY 11783
Bedrooms : 4
Bathrooms : 2
$150,000
600 Fulton St, Farmingdale, NY 11735
Bedrooms : 1
Bathrooms : 1
$149,999
11 Edwards St, Roslyn Heights, NY 11577
Bedrooms : 1
Bathrooms : 1
$149,000
2545 Jerusalem Ave, N. Bellmore, NY 11710
Bedrooms : 1
Bathrooms : 1
$139,900
926 9th , W. Babylon, NY 11704
Bedrooms : 2
Bathrooms : 1
$1,900
3729 Oleta Place, Seaford, NY 11783
Bedrooms : 1
Bathrooms : 1
$1,500