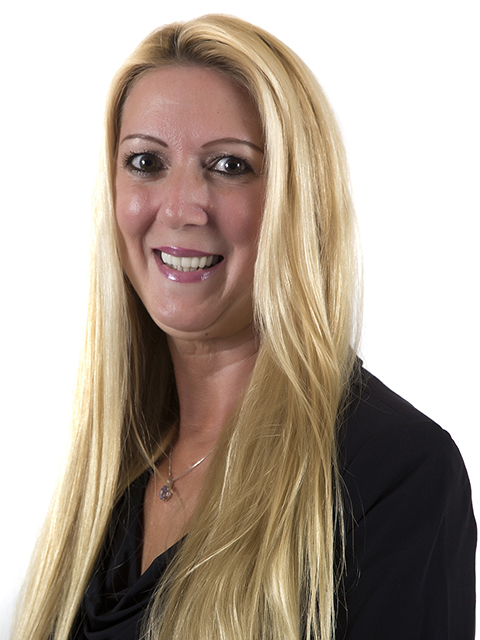 Lori Gillam
NYS Licensed Real Estate Salesperson
Phone 631-226-5995 x230
Cell 631-662-3066
Visit My Website
NYS Real Estate Salesperson
Lori Gillam
I was born and raised and currently reside in my home town of Lindenhurst.
The proud Mother of 6 daughters and twin sons.
I've been a foster/adoptive Mother for almost 25 years. My biggest passion in life has always been helping others. I believe in giving back to the community and I encourage my children to always help those that are less fortunate.
For 13 years, I've owned a daycare in Lindenhurst. I am patient, understanding, dedicated, and have a great work ethic that has led me to be successful.
As a full time licensed real estate agent, I pledge to provide the most professional, personable and satisfying experience for all involved – whether you are buying or selling.
I am there for my clients from the beginning of the process through closing and beyond.
My commitment to you is ongoing. I am a phone call or text away ready to provide you with any advice, local service provider recommendations or other homeownership assistance you may need or to just say hello!
I look forward to working for you!
Sincerely,
Lori
My Listings
267 16th Street, W. Babylon, NY 11704
Bedrooms : 3
Bathrooms : 1
$429,000
1354 Pine Drive, Bay Shore, NY 11706
Bedrooms : 2
Bathrooms : 1
$350,000
37 Bittermint Street, Islip, NY 11751
Bedrooms : 2
Bathrooms : 1
$305,000
My Pendings
1274 Ocean Avenue, Bohemia, NY 11716
Bedrooms : 4
Bathrooms : 3
$629,000
1433 Jefferson Avenue, West Islip, NY 11795
Bedrooms : 4
Bathrooms : 3
$549,000
424 6th St, Lindenhurst, NY 11757
Bedrooms : 4
Bathrooms : 2
$519,000
950 Putnam Avenue, Lindenhurst, NY 11757
Bedrooms : 3
Bathrooms : 2
$449,000
933 Ontario Avenue, Lindenhurst, NY 11757
Bedrooms : 3
Bathrooms : 1
$439,000
93 Trouville Road, Copiague, NY 11726
Bedrooms : 5
Bathrooms : 2
$439,000
105 Broadway , Rocky Point, NY 11778
Bedrooms : 3
Bathrooms : 2
$399,999
168 Kings Avenue, Lindenhurst, NY 11757
Bedrooms : 4
Bathrooms : 2
$379,000
101 Indiana Ave, Lindenhurst, NY 11757
Bedrooms : 2
Bathrooms : 1
$355,000
Sold/Rented
6 Lagoon Court, Copiague, NY 11726
Bedrooms : 4
Bathrooms : 2
$639,990
403 Cedarhurst St, Islip Terrace, NY 11752
Bedrooms : 3
Bathrooms : 2
$625,000
69 Indiana Ave, Lindenhurst, NY 11757
Bedrooms : 3
Bathrooms : 2
$499,000
19 Jefferson Street, East Islip, NY 11730
Bedrooms : 5
Bathrooms : 3
$489,000
21 Barnyard Lane, Levittown, NY 11756
Bedrooms : 3
Bathrooms : 2
$479,000
161 Lewis Ave, Lindenhurst, NY 11757
Bedrooms : 4
Bathrooms : 2
$469,990
251 Broadway , Lindenhurst, NY 11757
Bedrooms : 3
Bathrooms : 2
$449,000
16 Ecker Avenue, W. Babylon, NY 11704
Bedrooms : 4
Bathrooms : 2
$439,000
356 33rd Street, Lindenhurst, NY 11757
Bedrooms : 4
Bathrooms : 2
$429,000
1016 Niagara Avenue, Lindenhurst, NY 11757
Bedrooms : 4
Bathrooms : 2
$419,998
696 Delaware Avenue, Lindenhurst, NY 11757
Bedrooms : 5
Bathrooms : 2
$419,000
603 Kings Avenue, Lindenhurst, NY 11757
Bedrooms : 4
Bathrooms : 2
$410,000
356 33rd St, Lindenhurst, NY 11757
Bedrooms : 4
Bathrooms : 3
$399,999
629 Monroe Avenue, Lindenhurst, NY 11757
Bedrooms : 4
Bathrooms : 2
$399,000
17 Baldwin Place, Massapequa, NY 11758
Bedrooms : 3
Bathrooms : 2
$399,000
84 Farmers Avenue, Lindenhurst, NY 11757
Bedrooms : 4
Bathrooms : 2
$389,999
35 Arnold Avenue, W. Babylon, NY 11704
Bedrooms : 3
Bathrooms : 2
$389,000
14 Crocus Court, W. Babylon, NY 11704
Bedrooms : 4
Bathrooms : 1
$379,999
2 Ford Drive, Massapequa, NY 11758
Bedrooms : 4
Bathrooms : 2
$379,888
14 Madison Drive, Lindenhurst, NY 11757
Bedrooms : 2
Bathrooms : 1
$379,000
919 Greene Avenue, Lindenhurst, NY 11757
Bedrooms : 4
Bathrooms : 1
$370,000
325 Deauville Parkway, Lindenhurst, NY 11757
Bedrooms : 3
Bathrooms : 1
$369,999
268 38th Street, Lindenhurst, NY 11757
Bedrooms : 4
Bathrooms : 2
$364,999
774 Wellwood Avenue, Lindenhurst, NY 11757
Bedrooms : 3
Bathrooms : 1
$359,000
304 Aster Rd, West Islip, NY 11795
Bedrooms : 5
Bathrooms : 2
$359,000
280 Galvani Street, Copiague, NY 11726
Bedrooms : 3
Bathrooms : 2
$349,990
566 Heathcote Road, Lindenhurst, NY 11757
Bedrooms : 3
Bathrooms : 1
$349,990
326 Venetian Boulevard, Lindenhurst, NY 11757
Bedrooms : 4
Bathrooms : 1
$325,000
1437 Potter Boulevard, Bay Shore, NY 11706
Bedrooms : 3
Bathrooms : 2
$319,990
514 Erie Avenue, Lindenhurst, NY 11757
Bedrooms : 4
Bathrooms : 2
$3,000