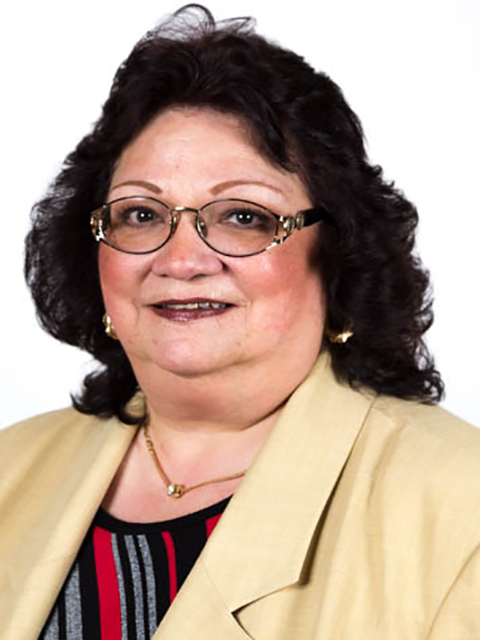 Lucy Kearley
NYS Licensed Real Estate Associate Broker
Phone 631-226-5995 ext. 244
Cell 631-241-9871
Visit My Website
"YOUR REAL ESTATE CONSULTANT"
In today's real estate market, you need to work with an agent you can trust that has the professional services you can rely on. Whether you are buying or selling your primary residence, a second home, or relocating to a new neighborhood, I can help make your homeownership dreams come true.
With the abundance of real estate agents in the market, it's important that you choose an experienced, dedicated, and proven real estate agent who will achieve the results you want.
I bring to my clients more than 30 years experience in real estate sales and marketing, plus a passion for delivering personal top notch customer service while building long term relationships. I am dedicated to helping my clients make real estate decisions that are both rewarding and fulfilling.
If you are considering buying or selling real estate, please contact me. Utilizing superior technology and holding myself to high ethical standards, my knowledge of the area and service orientation, combined with the resources of Century 21 AA Realty is a perfect formula for your successful real estate experience.
To aid you in your home buying or selling process my website offers a wealth of information about the home finding and buying process as well as the selling process. (Add me to your favorites and visit often, so you can view new listings as they come on the market.)
No matter what your requirements are, I pledge to take the time to understand your needs and work tirelessly to reach your goals. When you want to make the most of your next move, call me today and get the Results you expect and deserve!
My Listings
There are no properties.
My Pendings
1291 America Ave, W. Babylon, NY 11704
Bedrooms : 4
Bathrooms : 2
$495,000
139 Manhattan Avenue, W. Babylon, NY 11704
Bedrooms : 6
Bathrooms : 2
$479,000
106 Ulster Avenue, W. Babylon, NY 11704
Bedrooms : 4
Bathrooms : 2
$469,000
111 Riviera Parkway, Lindenhurst, NY 11757
Bedrooms : 4
Bathrooms : 2
$349,000
Sold/Rented
9 Eastover Road, Sayville, NY 11782
Bedrooms : 6
Bathrooms : 2
$519,000
150 Cedar Point Dr, West Islip, NY 11795
Bedrooms : 4
Bathrooms : 3
$519,000
197 Fulton Street, W. Babylon, NY 11704
Bedrooms : 6
Bathrooms : 3
$489,000
563 Windmill Avenue, W. Babylon, NY 11704
Bedrooms : 4
Bathrooms : 3
$479,900
1293 America Avenue, W. Babylon, NY 11704
Bedrooms : 4
Bathrooms : 2
$479,000
465 N Erie Ave, Lindenhurst, NY 11757
Bedrooms : 6
Bathrooms : 2
$444,990
180 Sexton Rd, W. Babylon, NY 11704
Bedrooms : 4
Bathrooms : 3
$439,990
66 Sherwood Ct, Huntington, NY 11743
Bedrooms : 4
Bathrooms : 3
$439,000
2 Matt Ct, Bay Shore, NY 11706
Bedrooms : 5
Bathrooms : 3
$429,999
493 Fenimore Ave, N. Babylon, NY 11703
Bedrooms : 3
Bathrooms : 2
$419,990
137 Reade Ave, Lindenhurst, NY 11757
Bedrooms : 4
Bathrooms : 3
$419,000
1422 America Avenue, W. Babylon, NY 11704
Bedrooms : 4
Bathrooms : 2
$415,000
36 Merritt St, Lindenhurst, NY 11757
Bedrooms : 5
Bathrooms : 3
$399,990
36 34th Street, Copiague, NY 11726
Bedrooms : 4
Bathrooms : 2
$399,900
16 Windsor Street, Islip, NY 11751
Bedrooms : 3
Bathrooms : 2
$399,000
41 Litchfield Ave, Babylon, NY 11702
Bedrooms : 3
Bathrooms : 2
$394,000
822 Jefferson Avenue, Lindenhurst, NY 11757
Bedrooms : 3
Bathrooms : 2
$389,990
155 Throop Street, W. Babylon, NY 11704
Bedrooms : 4
Bathrooms : 2
$389,900
6 East Gate Road, Copiague, NY 11726
Bedrooms : 5
Bathrooms : 2
$389,000
834 N Hamilton Ave, Lindenhurst, NY 11757
Bedrooms : 4
Bathrooms : 2
$389,000
183 Farmers Ave, Lindenhurst, NY 11757
Bedrooms : 5
Bathrooms : 2
$385,000
210 50th St, Lindenhurst, NY 11757
Bedrooms : 5
Bathrooms : 2
$385,000
11 Chapel Place, N. Babylon, NY 11703
Bedrooms : 3
Bathrooms : 2
$379,999
1652 Straight Path, Lindenhurst, NY 11757
Bedrooms : 5
Bathrooms : 3
$379,900
32 Prairie Dr, N. Babylon, NY 11703
Bedrooms : 5
Bathrooms : 2
$379,900
502 Erie Avenue, Lindenhurst, NY 11757
Bedrooms : 3
Bathrooms : 2
$379,900
605 Lakeway Drive, W. Babylon, NY 11704
Bedrooms : 3
Bathrooms : 1
$379,000
693 Windmill Ave, W. Babylon, NY 11704
Bedrooms : 4
Bathrooms : 3
$369,000
214 6th St, Lindenhurst, NY 11757
Bedrooms : 4
Bathrooms : 2
$365,000
40 Fallon Road, Bay Shore, NY 11706
Bedrooms : 3
Bathrooms : 2
$365,000
345 Oconnor Rd, N. Babylon, NY 11703
Bedrooms : 7
Bathrooms : 4
$359,990
2174 Great Neck Rd, Copiague, NY 11726
Bedrooms : 6
Bathrooms : 3
$359,900
204 Marcy St, W. Babylon, NY 11704
Bedrooms : 3
Bathrooms : 2
$359,900
529 Delaware Avenue, Lindenhurst, NY 11757
Bedrooms : 4
Bathrooms : 2
$359,000
77 17th Street, Deer Park, NY 11729
Bedrooms : 3
Bathrooms : 2
$359,000
54 Locust Drive, Amityville, NY 11701
Bedrooms : 4
Bathrooms : 2
$349,990
695 Windmill Ave, W. Babylon, NY 11704
Bedrooms : 5
Bathrooms : 3
$349,900
1291 America Ave, W. Babylon, NY 11704
Bedrooms : 4
Bathrooms : 2
$349,000
139 Farmers Ave, Lindenhurst, NY 11757
Bedrooms : 5
Bathrooms : 3
$349,000
394 Washington Avenue, Brentwood, NY 11717
Bedrooms : 4
Bathrooms : 2
$349,000
162 Throop St, W. Babylon, NY 11704
Bedrooms : 5
Bathrooms : 2
$339,900
170 Copiague Pl, Copiague, NY 11726
Bedrooms : 3
Bathrooms : 2
$339,000
151 Cheltenham Rd, W. Babylon, NY 11704
Bedrooms : 5
Bathrooms : 3
$339,000
98 Copiague Pl, Copiague, NY 11726
Bedrooms : 4
Bathrooms : 2
$335,000
326 W 12th St, Deer Park, NY 11729
Bedrooms : 4
Bathrooms : 2
$325,000
16 Windsor St, Islip, NY 11751
Bedrooms : 3
Bathrooms : 2
$325,000
912 Herzel Blvd, W. Babylon, NY 11704
Bedrooms : 3
Bathrooms : 2
$319,990
19 E June St, Lindenhurst, NY 11757
Bedrooms : 3
Bathrooms : 2
$319,000
45 S Oregon Rd, W. Babylon, NY 11704
Bedrooms : 3
Bathrooms : 2
$319,000
18 Russell Ct, Copiague, NY 11726
Bedrooms : 3
Bathrooms : 2
$319,000
203 Sherbrooke Rd, Lindenhurst, NY 11757
Bedrooms : 4
Bathrooms : 4
$315,000
609 N Hamilton Ave, Lindenhurst, NY 11757
Bedrooms : 4
Bathrooms : 2
$309,999
115 Bergen Court, Copiague, NY 11726
Bedrooms : 3
Bathrooms : 1
$309,000
44 Lee Ave, Wheatley Heights, NY 11798
Bedrooms : 4
Bathrooms : 2
$309,000
95 Golding Ave, W. Babylon, NY 11704
Bedrooms : 4
Bathrooms : 2
$299,999
180 E Santa Barbara Rd, Lindenhurst, NY 11757
Bedrooms : 3
Bathrooms : 2
$299,990
243 W 4th St, West Islip, NY 11795
Bedrooms : 3
Bathrooms : 2
$299,900
95 Mohawk Ave, Deer Park, NY 11729
Bedrooms : 3
Bathrooms : 1
$299,900
1465 13th St, W. Babylon, NY 11704
Bedrooms : 3
Bathrooms : 2
$299,000
118 Jefferson Avenue, Wyandanch, NY 11798
Bedrooms : 5
Bathrooms : 3
$299,000
144 Beachview St, Copiague, NY 11726
Bedrooms : 9
Bathrooms : 4
$299,000
10 Stuart Ave, Amityville, NY 11701
Bedrooms : 3
Bathrooms : 2
$299,000
2 Cortina Way, Bay Shore, NY 11706
Bedrooms : 3
Bathrooms : 1
$289,999
1288 America Ave, W. Babylon, NY 11704
Bedrooms : 4
Bathrooms : 3
$289,900
1051 Merriam Rd, Bay Shore, NY 11706
Bedrooms : 3
Bathrooms : 1
$289,000
102 S Harbor Rd, Amityville, NY 11701
Bedrooms : 1
Bathrooms : 1
$289,000
190 Branch Ave, Central Islip, NY 11722
Bedrooms : 4
Bathrooms : 2
$289,000
236 3rd St, Lindenhurst, NY 11757
Bedrooms : 4
Bathrooms : 2
$284,900
17 Lincoln Ct, Copiague, NY 11726
Bedrooms : 3
Bathrooms : 1
$280,000
29 Inwood Ave, Selden, NY 11784
Bedrooms : 3
Bathrooms : 2
$279,990
531 Pecan St, Lindenhurst, NY 11757
Bedrooms : 3
Bathrooms : 1
$279,990
331 Marcy St, W. Babylon, NY 11704
Bedrooms : 3
Bathrooms : 1
$279,900
370 Columbus Ave, W. Babylon, NY 11704
Bedrooms : 3
Bathrooms : 1
$279,000
13 Bergen Dr, Deer Park, NY 11729
Bedrooms : 3
Bathrooms : 1
$279,000
26 Grand Ave, Lindenhurst, NY 11757
Bedrooms : 4
Bathrooms : 2
$269,999
35 Mound St, Lindenhurst, NY 11757
Bedrooms : 3
Bathrooms : 1
$269,990
1521 14th St, W. Babylon, NY 11704
Bedrooms : 2
Bathrooms : 1
$269,900
627 Empire Ave, W. Babylon, NY 11704
Bedrooms : 4
Bathrooms : 2
$269,900
615 Heathcote Rd, Lindenhurst, NY 11757
Bedrooms : 3
Bathrooms : 2
$269,000
289 28th St, Copiague, NY 11726
Bedrooms : 3
Bathrooms : 3
$268,990
43 Division Ave, East Islip, NY 11730
Bedrooms : 2
Bathrooms : 1
$265,000
775 S Wellwood Ave, Lindenhurst, NY 11757
Bedrooms : 3
Bathrooms : 2
$263,000
50 Primrose Ln, N. Babylon, NY 11703
Bedrooms : 2
Bathrooms : 2
$259,000
337 W 18th St, Deer Park, NY 11729
Bedrooms : 3
Bathrooms : 2
$259,000
29 17th St, W. Babylon, NY 11704
Bedrooms : 2
Bathrooms : 1
$255,000
288 N Indiana Ave, Lindenhurst, NY 11757
Bedrooms : 3
Bathrooms : 1
$249,000
10 Salem Ave, W. Babylon, NY 11704
Bedrooms : 4
Bathrooms : 2
$249,000
271 Nevada St, Lindenhurst, NY 11757
Bedrooms : 5
Bathrooms : 2
$248,000
30 Birch St, Wyandanch, NY 11798
Bedrooms : 5
Bathrooms : 2
$247,500
529 Lombard St, N. Babylon, NY 11703
Bedrooms : 2
Bathrooms : 1
$242,500
529 Lombard St, N. Babylon, NY 11703
Bedrooms : 3
Bathrooms : 1
$239,900
93 S 26th St, Wyandanch, NY 11798
Bedrooms : 4
Bathrooms : 3
$239,000
1521 14th St, W. Babylon, NY 11704
Bedrooms : 2
Bathrooms : 1
$225,000
9 Midwood Pl, Brentwood, NY 11717
Bedrooms : 3
Bathrooms : 2
$224,000
534 S Strong Ave, Lindenhurst, NY 11757
Bedrooms : 4
Bathrooms : 2
$219,000
79 Lincoln Ave, Farmingdale, NY 11735
Bedrooms : 5
Bathrooms : 2
$214,900
145 25th Street, Wyandanch, NY 11798
Bedrooms : 3
Bathrooms : 1
$210,000
720 Dante Ave, Copiague, NY 11726
Bedrooms : 2
Bathrooms : 1
$209,000
112 S Strong Ave, Lindenhurst, NY 11757
Bedrooms : 3
Bathrooms : 2
$204,999
59 N Emerson Ave, Copiague, NY 11726
Bedrooms : 3
Bathrooms : 1
$199,900
13 Marie Ln, Central Islip, NY 11722
Bedrooms : 3
Bathrooms : 1
$199,000
418 Brookside Ct, Copiague, NY 11726
Bedrooms : 3
Bathrooms : 1
$199,000
1 Hoover St, Amityville, NY 11701
Bedrooms : 3
Bathrooms : 2
$199,000
330 Verazzano Ave, Copiague, NY 11726
Bedrooms : 6
Bathrooms : 2
$199,000
88 Lincoln Ave, Deer Park, NY 11729
Bedrooms : 3
Bathrooms : 2
$199,000
175 E Santa Barbara Rd, Lindenhurst, NY 11757
Bedrooms : 3
Bathrooms : 1
$189,900
34 N Emerson Ave, Copiague, NY 11726
Bedrooms : 4
Bathrooms : 1
$179,900
88 Nicolls Rd, Wyandanch, NY 11798
Bedrooms : 6
Bathrooms : 1
$165,500
125 Washington Ave, Amityville, NY 11701
Bedrooms : 4
Bathrooms : 1
$149,000
9 Oak St, Selden, NY 11784
Bedrooms : 1
Bathrooms : 1
$129,900
65 Davidson St, Wyandanch, NY 11798
Bedrooms : 5
Bathrooms : 2
$129,900
57 Davidson St, Wyandanch, NY 11798
Bedrooms : 4
Bathrooms : 3
$99,000
93 S 26th St, Wyandanch, NY 11798
Bedrooms : 4
Bathrooms : 1
$87,500