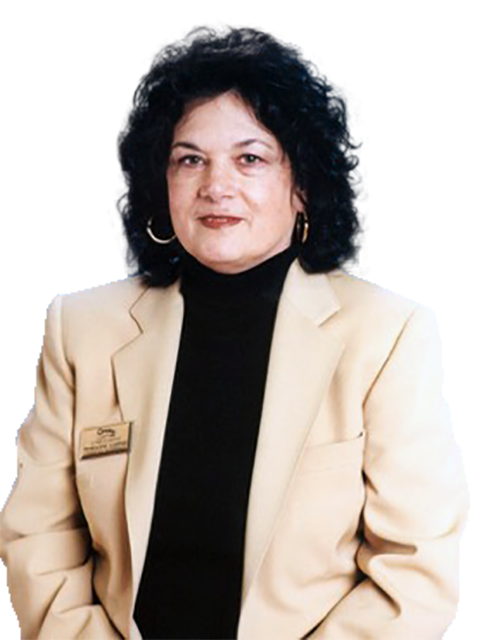 Marianne Lappas
NYS Licensed Real Estate Salesperson
Phone 631-226-5995 x235
Cell 631-433-8567
Visit My Website
Making Dreams Come True
Whether you're buying your first home or selling your home, my goal is to make the process as simple and effective for you as possible.
If your looking for a hard working dedicated Real Estate Professional, chances are we'll have a lot to talk about.
When you make the decision to buy or sell a home, I'm committed to going the extra mile to ensure that all your needs are successfully met in a professional and honest manner.
Helping Families Fulfill their Dreams One Home at a Time!!!
Marianne
My Listings
There are no properties.
My Pendings
44 Shore Drive, Copiague, NY 11726
Bedrooms : 5
Bathrooms : 4
$649,000
41 Molle Street, W. Babylon, NY 11704
Bedrooms : 3
Bathrooms : 3
$595,000
1028 Monroe Avenue, Lindenhurst, NY 11757
Bedrooms : 4
Bathrooms : 3
$499,999
Sold/Rented
855 Arctic Street, Lindenhurst, NY 11757
Bedrooms : 4
Bathrooms : 3
$868,888
344 Lagoon Dr, Copiague, NY 11726
Bedrooms : 3
Bathrooms : 2
$849,990
82 Bayside Pl, Amityville, NY 11701
Bedrooms : 3
Bathrooms : 3
$799,000
4 Vineyard Ct, St. James, NY 11780
Bedrooms : 4
Bathrooms : 4
$789,988
13 Iroquois Pl, Massapequa, NY 11758
Bedrooms : 5
Bathrooms : 4
$749,000
19 4th Pl, Syosset, NY 11791
Bedrooms : 3
Bathrooms : 2
$699,000
574 Plainview Rd, Plainview, NY 11803
Bedrooms : 5
Bathrooms : 3
$669,999
58 Shore Dr, Copiague, NY 11726
Bedrooms : 4
Bathrooms : 3
$599,000
35 Walton Ave, Locust Valley, NY 11560
Bedrooms : 4
Bathrooms : 3
$599,000
308 Brendan Ave, Massapequa, NY 11758
Bedrooms : 5
Bathrooms : 3
$599,000
48 S Shore Dr, Copiague, NY 11726
Bedrooms : 4
Bathrooms : 3
$599,000
21 Twixt Hills Rd, St. James, NY 11780
Bedrooms : 4
Bathrooms : 3
$598,000
2764 Len Dr, Bellmore, NY 11710
Bedrooms : 4
Bathrooms : 2
$559,000
2695 S Seamans Neck Rd, Seaford, NY 11783
Bedrooms : 4
Bathrooms : 3
$539,000
30 Jackson Avenue, Babylon, NY 11702
Bedrooms : 4
Bathrooms : 2
$525,000
23 Snapper Court, Lindenhurst, NY 11757
Bedrooms : 5
Bathrooms : 2
$519,000
19 7th Street, Lindenhurst, NY 11757
Bedrooms : 6
Bathrooms : 3
$499,000
12 Linton Court, W. Babylon, NY 11704
Bedrooms : 5
Bathrooms : 2
$499,000
309 Lagoon Drive, Copiague, NY 11726
Bedrooms : 3
Bathrooms : 2
$499,000
52 Shore Drive, Copiague, NY 11726
Bedrooms : 4
Bathrooms : 3
$490,000
8 1/2 Dolphin Ln, Copiague, NY 11726
Bedrooms : 4
Bathrooms : 3
$489,000
309 Lagoon Drive, Copiague, NY 11726
Bedrooms : 3
Bathrooms : 2
$485,000
11 13th Avenue, W. Babylon, NY 11704
Bedrooms : 4
Bathrooms : 3
$479,000
141 Hunter Avenue, N. Babylon, NY 11703
Bedrooms : 4
Bathrooms : 2
$469,000
5 Ritz Pl, Lindenhurst, NY 11757
Bedrooms : 6
Bathrooms : 4
$459,990
308 Brendan Ave, Massapequa, NY 11758
Bedrooms : 6
Bathrooms : 2
$449,888
1229 13th Street, W. Babylon, NY 11704
Bedrooms : 3
Bathrooms : 2
$449,000
1 Harvard Avenue, Merrick, NY 11566
Bedrooms : 4
Bathrooms : 1
$449,000
38 Lee Ave, Lindenhurst, NY 11757
Bedrooms : 4
Bathrooms : 2
$445,000
19 7th St, Lindenhurst, NY 11757
Bedrooms : 5
Bathrooms : 3
$439,000
39 Hallock Road, Patchogue, NY 11772
Bedrooms : 4
Bathrooms : 4
$439,000
241 N Hamilton Ave, Lindenhurst, NY 11757
Bedrooms : 4
Bathrooms : 3
$438,000
580 N Jefferson Ave, Lindenhurst, NY 11757
Bedrooms : 5
Bathrooms : 3
$429,000
2033 Saddle Path, Seaford, NY 11783
Bedrooms : 3
Bathrooms : 2
$429,000
30 W Jackson Ave, Babylon, NY 11702
Bedrooms : 4
Bathrooms : 2
$428,000
125 Herzel Boulevard, Lindenhurst, NY 11757
Bedrooms : 4
Bathrooms : 2
$425,000
19 7th St, Lindenhurst, NY 11757
Bedrooms : 6
Bathrooms : 3
$424,000
6 Norwood Pl, Wheatley Heights, NY 11798
Bedrooms : 4
Bathrooms : 3
$419,995
2380 Wantagh Ave, Wantagh, NY 11793
Bedrooms : 4
Bathrooms : 2
$399,999
416 N Fulton Ave, Lindenhurst, NY 11757
Bedrooms : 5
Bathrooms : 2
$399,990
176 Jefferson Avenue, Amityville, NY 11701
Bedrooms : 4
Bathrooms : 3
$399,000
39 W Harrison Ave, Babylon, NY 11702
Bedrooms : 5
Bathrooms : 2
$399,000
145 Lido Promenade , Lindenhurst, NY 11757
Bedrooms : 3
Bathrooms : 2
$399,000
904 Connetquot Ave, Islip Terrace, NY 11752
Bedrooms : 5
Bathrooms : 3
$399,000
633 N Broome Ave, Lindenhurst, NY 11757
Bedrooms : 3
Bathrooms : 3
$395,000
7 Frost Valley Drive, E. Patchogue, NY 11772
Bedrooms : 3
Bathrooms : 2
$395,000
536 Bay 5th St, West Islip, NY 11795
Bedrooms : 3
Bathrooms : 2
$389,000
834 N Hamilton Ave, Lindenhurst, NY 11757
Bedrooms : 4
Bathrooms : 2
$389,000
110 44th St, Copiague, NY 11726
Bedrooms : 4
Bathrooms : 3
$389,000
77 Harrisburg Street, Bay Shore, NY 11706
Bedrooms : 4
Bathrooms : 3
$379,999
29 Drakeford Avenue, N. Babylon, NY 11703
Bedrooms : 3
Bathrooms : 1
$379,000
840 3rd St, W. Babylon, NY 11704
Bedrooms : 3
Bathrooms : 3
$375,000
391 N Greene Ave, Lindenhurst, NY 11757
Bedrooms : 4
Bathrooms : 2
$374,990
321 Walnut St, Lindenhurst, NY 11757
Bedrooms : 3
Bathrooms : 2
$374,990
159 Deer Lake Drive, N. Babylon, NY 11703
Bedrooms : 5
Bathrooms : 3
$374,159
11 E Marine Ave, Lindenhurst, NY 11757
Bedrooms : 5
Bathrooms : 2
$374,000
421 15th St, W. Babylon, NY 11704
Bedrooms : 5
Bathrooms : 2
$369,990
233 15th Street, Lindenhurst, NY 11757
Bedrooms : 4
Bathrooms : 2
$369,000
7 Rosewood Pl, Bay Shore, NY 11706
Bedrooms : 6
Bathrooms : 3
$369,000
395 N Indiana Ave, Lindenhurst, NY 11757
Bedrooms : 4
Bathrooms : 2
$367,500
44 Mound Street, Lindenhurst, NY 11757
Bedrooms : 5
Bathrooms : 3
$360,000
245 Erlanger Blvd, N. Babylon, NY 11703
Bedrooms : 5
Bathrooms : 3
$360,000
401 Church St, Deer Park, NY 11729
Bedrooms : 4
Bathrooms : 3
$359,000
226 52nd St, Lindenhurst, NY 11757
Bedrooms : 4
Bathrooms : 2
$355,000
80 Albermarle Ave, W. Babylon, NY 11704
Bedrooms : 4
Bathrooms : 1
$355,000
144 Farragut Road, W. Babylon, NY 11704
Bedrooms : 4
Bathrooms : 2
$350,000
329 Robbins St, Lindenhurst, NY 11757
Bedrooms : 4
Bathrooms : 2
$350,000
104 N Jefferson Ave, Lindenhurst, NY 11757
Bedrooms : 5
Bathrooms : 3
$350,000
23 Homestead Dr, Wheatley Heights, NY 11798
Bedrooms : 4
Bathrooms : 2
$349,990
815 Howard Avenue, Copiague, NY 11726
Bedrooms : 3
Bathrooms : 1
$349,990
528 Broadway , Lindenhurst, NY 11757
Bedrooms : 3
Bathrooms : 1
$349,990
434 Bellmore Rd, East Meadow, NY 11554
Bedrooms : 3
Bathrooms : 3
$349,900
172 N Monroe Ave, Lindenhurst, NY 11757
Bedrooms : 3
Bathrooms : 2
$349,900
114 Connecticut Ave, Massapequa, NY 11758
Bedrooms : 2
Bathrooms : 1
$349,000
20 Flint Rd, Amity Harbor, NY 11701
Bedrooms : 4
Bathrooms : 2
$349,000
59 Spielman Ave, Farmingdale, NY 11735
Bedrooms : 3
Bathrooms : 1
$345,000
188 Belmont Ave, W. Babylon, NY 11704
Bedrooms : 8
Bathrooms : 4
$345,000
223 31st St, Lindenhurst, NY 11757
Bedrooms : 5
Bathrooms : 2
$345,000
160 35th St, Lindenhurst, NY 11757
Bedrooms : 4
Bathrooms : 2
$344,900
357 N Ontario Ave, Lindenhurst, NY 11757
Bedrooms : 5
Bathrooms : 3
$344,000
135 Garden Street, Copiague, NY 11726
Bedrooms : 3
Bathrooms : 1
$342,000
246 South 13th St, Lindenhurst, NY 11757
Bedrooms : 5
Bathrooms : 3
$339,000
153 35th Street, Lindenhurst, NY 11757
Bedrooms : 2
Bathrooms : 1
$339,000
257 N Hamilton Ave, Lindenhurst, NY 11757
Bedrooms : 5
Bathrooms : 2
$339,000
180 39th St, Lindenhurst, NY 11757
Bedrooms : 5
Bathrooms : 2
$339,000
799 Frankford Rd, W. Babylon, NY 11704
Bedrooms : 3
Bathrooms : 1
$334,990
950 N Broome Ave, Lindenhurst, NY 11757
Bedrooms : 3
Bathrooms : 2
$333,000
1345 Lombardy Blvd, Bay Shore, NY 11706
Bedrooms : 5
Bathrooms : 2
$329,999
1003 N Erie Ave, Lindenhurst, NY 11757
Bedrooms : 3
Bathrooms : 2
$329,999
9 Ireland Pl, W. Babylon, NY 11704
Bedrooms : 3
Bathrooms : 1
$329,990
16 Tappan Ave, Babylon, NY 11702
Bedrooms : 3
Bathrooms : 1
$329,990
103 Riviera Pky, Lindenhurst, NY 11757
Bedrooms : 3
Bathrooms : 1
$329,000
16 3rd St, Lindenhurst, NY 11757
Bedrooms : 5
Bathrooms : 2
$329,000
206 S 5th St, Lindenhurst, NY 11757
Bedrooms : 3
Bathrooms : 2
$329,000
43 34th St, Copiague, NY 11726
Bedrooms : 5
Bathrooms : 2
$325,000
9 Ireland Pl, W. Babylon, NY 11704
Bedrooms : 3
Bathrooms : 1
$325,000
268 15th Ave, W. Babylon, NY 11704
Bedrooms : 3
Bathrooms : 3
$325,000
80 Pleasantview Court, Copiague, NY 11726
Bedrooms : 3
Bathrooms : 1
$325,000
314 53rd St, Lindenhurst, NY 11757
Bedrooms : 4
Bathrooms : 2
$319,990
209 Cherokee St, Ronkonkoma, NY 11779
Bedrooms : 3
Bathrooms : 1
$319,000
16 Mound St, Lindenhurst, NY 11757
Bedrooms : 3
Bathrooms : 2
$319,000
225 N Broadway, Lindenhurst, NY 11757
Bedrooms : 3
Bathrooms : 1
$319,000
221 34th St, Lindenhurst, NY 11757
Bedrooms : 3
Bathrooms : 1
$319,000
8 Holly Ct, N. Babylon, NY 11703
Bedrooms : 4
Bathrooms : 3
$319,000
145 N Hamilton Ave, Lindenhurst, NY 11757
Bedrooms : 5
Bathrooms : 2
$319,000
430 Molloy St, Copiague, NY 11726
Bedrooms : 4
Bathrooms : 3
$315,000
412 Muncy St, Lindenhurst, NY 11757
Bedrooms : 3
Bathrooms : 1
$315,000
246 S 13th St, Lindenhurst, NY 11757
Bedrooms : 4
Bathrooms : 3
$310,000
463 S 14th St, Lindenhurst, NY 11757
Bedrooms : 4
Bathrooms : 2
$309,990
762 Frankford Rd, W. Babylon, NY 11704
Bedrooms : 3
Bathrooms : 2
$309,000
1058 Gridley Street, Bay Shore, NY 11706
Bedrooms : 3
Bathrooms : 2
$309,000
354 Sherbrooke Rd, Lindenhurst, NY 11757
Bedrooms : 4
Bathrooms : 2
$309,000
595 Heathcote Rd, Lindenhurst, NY 11757
Bedrooms : 3
Bathrooms : 2
$305,000
137 Wolf Hill Rd, Melville, NY 11747
Bedrooms : 3
Bathrooms : 1
$300,000
803 N Delaware Ave, Lindenhurst, NY 11757
Bedrooms : 3
Bathrooms : 2
$299,990
228 Venetian Blvd, Lindenhurst, NY 11757
Bedrooms : 4
Bathrooms : 2
$299,990
395 N Indiana Ave, Lindenhurst, NY 11757
Bedrooms : 4
Bathrooms : 2
$299,000
3 Keeler St, Huntington, NY 11743
Bedrooms : 3
Bathrooms : 2
$299,000
362 Charles St, Lindenhurst, NY 11757
Bedrooms : 5
Bathrooms : 3
$299,000
780 S Broadway, Lindenhurst, NY 11757
Bedrooms : 4
Bathrooms : 2
$299,000
100 Division Ave, East Islip, NY 11730
Bedrooms : 3
Bathrooms : 2
$299,000
125 Herzel Blvd, Lindenhurst, NY 11757
Bedrooms : 4
Bathrooms : 2
$299,000
60 Lake Dr, Copiague, NY 11726
Bedrooms : 4
Bathrooms : 2
$299,000
313 Muncy St, Lindenhurst, NY 11757
Bedrooms : 3
Bathrooms : 1
$299,000
356 N Niagara Ave, Lindenhurst, NY 11757
Bedrooms : 4
Bathrooms : 3
$298,990
429 S 7th St, Lindenhurst, NY 11757
Bedrooms : 3
Bathrooms : 1
$289,990
309 N Niagara Ave, Lindenhurst, NY 11757
Bedrooms : 4
Bathrooms : 2
$289,000
26 Laurel Rd, Lindenhurst, NY 11757
Bedrooms : 4
Bathrooms : 2
$285,000
100 Deer Lake Dr, N. Babylon, NY 11703
Bedrooms : 6
Bathrooms : 2
$285,000
535 S 16th St, Lindenhurst, NY 11757
Bedrooms : 5
Bathrooms : 3
$279,990
224 6th St, Lindenhurst, NY 11757
Bedrooms : 5
Bathrooms : 2
$275,000
220 33rd St, Lindenhurst, NY 11757
Bedrooms : 4
Bathrooms : 2
$275,000
35 Mound St, Lindenhurst, NY 11757
Bedrooms : 3
Bathrooms : 1
$269,990
369 S 16th St, Lindenhurst, NY 11757
Bedrooms : 4
Bathrooms : 2
$269,000
250 48th Street, Lindenhurst, NY 11757
Bedrooms : 4
Bathrooms : 3
$260,000
418 44th St, Lindenhurst, NY 11757
Bedrooms : 2
Bathrooms : 2
$259,999
6 Raider St, W. Babylon, NY 11704
Bedrooms : 4
Bathrooms : 1
$255,000
45 Linden St, Lindenhurst, NY 11757
Bedrooms : 3
Bathrooms : 1
$250,000
135 Garden St, Copiague, NY 11726
Bedrooms : 3
Bathrooms : 1
$249,999
3 Matthew Dr, Amityville, NY 11701
Bedrooms : 3
Bathrooms : 1
$249,990
27 N Front St, Farmingdale, NY 11735
Bedrooms : 3
Bathrooms : 3
$249,000
368 Lafayette St, Copiague, NY 11726
Bedrooms : 3
Bathrooms : 1
$249,000
1726 Pine Acres Boulevard, Bay Shore, NY 11706
Bedrooms : 2
Bathrooms : 1
$245,000
21 W Park Dr, Huntington Sta, NY 11746
Bedrooms : 3
Bathrooms : 2
$239,900
109 W Granada Ave, Lindenhurst, NY 11757
Bedrooms : 2
Bathrooms : 1
$235,000
562 S 9th St, Lindenhurst, NY 11757
Bedrooms : 3
Bathrooms : 1
$229,000
16 Mound St, Lindenhurst, NY 11757
Bedrooms : 3
Bathrooms : 2
$229,000
3 Sportsman Pl, Brentwood, NY 11717
Bedrooms : 4
Bathrooms : 2
$225,000
138 Wyona Ave, Lindenhurst, NY 11757
Bedrooms : 3
Bathrooms : 2
$215,000
39 31st St, Copiague, NY 11726
Bedrooms : 3
Bathrooms : 3
$204,000