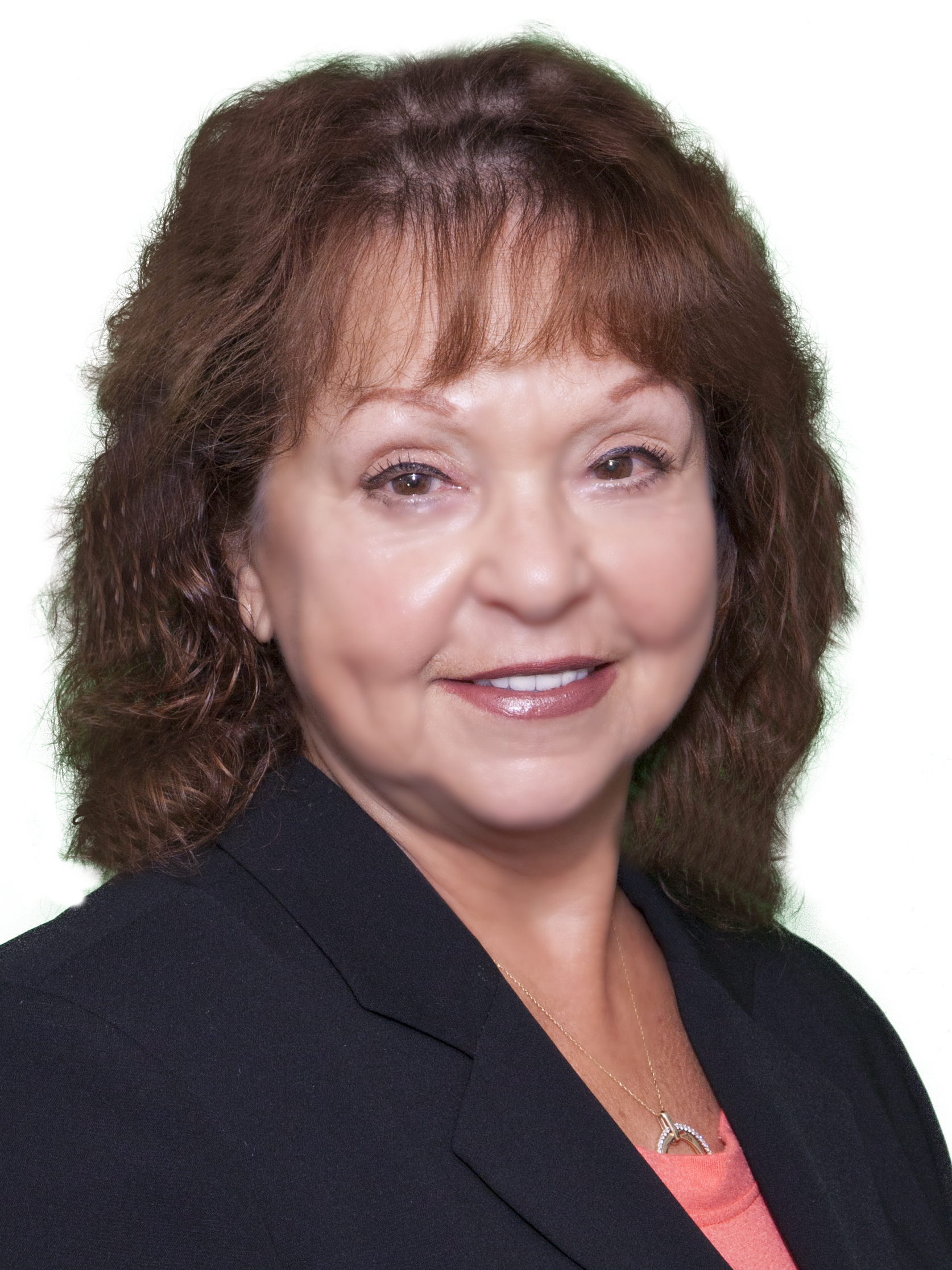 Marie Ambrosio
NYS Licensed Real Estate Associate Broker
Phone 516-826-8100 x 621
Cell 516- 816-7661
Visit My Website
Welcome! Here you will find everything needed for making an informed decision for your real estate needs. My site offers direct access to the latest real estate for sale on Long Island. Look for powerful tools, valuable information, and free reports - everything to help you find your dream home. Let me help you through your real estate transaction every step of the way. Just call me today and.....
PREPARE TO BE MOVED!
If you are thinking of buying a home on Long Island, this website can be a great help. You can search the homes available. You can also automatically receive personalized listings that match your needs, by e-mail. Each morning I will search the market and find the homes that match your criteria and notify you immediately with the latest listings.
I have a unique approach to buying and selling real estate for my buyers and sellers. I pride myself in my accessibility and in the high level of personal service that I offer to my buyers and sellers.

If you are buying a home, I will thoroughly research the market area to find a property that best suits your needs.

If you are selling, I will develop an aggressive personalized marketing program to reach potential buyers and to obtain the optimum price for your home in a timely manner.

Backing me up and available to me are the management, marketing and sales resources of Century 21 AA Realty, the areas most successful and nationally recognized firm with offices in Nassau and Suffolk Counties.

Year after year for the past 25 years, I have been among the top of all Realtors (nationwide) in sales volume. I work hard for my buyers and sellers --and get the job done!

Whether you are buying or selling, put the knowledge, experience and personal service of Marie Ambrosio -- and the resources of Century 21 AA Realty -- to work for you.
Remember…
Just call me today and....
PREPARE TO BE MOVED!
My Listings
1 Frontier Way, Amityville, NY 11701
Bedrooms : 2
Bathrooms : 1
$89,990
My Pendings
228 Silver Street, W. Babylon, NY 11704
Bedrooms : 5
Bathrooms : 3
$399,000
Sold/Rented
734 Sound View Road, Mill Neck, NY 11765
Bedrooms : 4
Bathrooms : 3
$849,000
3670 Regent Lane, Wantagh, NY 11793
Bedrooms : 5
Bathrooms : 3
$569,990
84 Alhambra Rd, Massapequa, NY 11758
Bedrooms : 3
Bathrooms : 2
$569,000
30 Shelly Lane, Bethpage, NY 11714
Bedrooms : 3
Bathrooms : 2
$529,990
74 Graham Street, Farmingdale, NY 11735
Bedrooms : 5
Bathrooms : 2
$529,000
9 Sherman Avenue, Plainview, NY 11803
Bedrooms : 3
Bathrooms : 2
$499,000
344 Stewart Ave, Bethpage, NY 11714
Bedrooms : 4
Bathrooms : 3
$499,000
3899 Ralph Street, Seaford, NY 11783
Bedrooms : 4
Bathrooms : 3
$489,000
3800 Cordwood Ln, Seaford, NY 11783
Bedrooms : 4
Bathrooms : 4
$489,000
306 Shore Rd, Bellmore, NY 11710
Bedrooms : 2
Bathrooms : 2
$479,000
2622 Riverside Dr, Wantagh, NY 11793
Bedrooms : 3
Bathrooms : 1
$475,000
11 Normandy Dr, Bethpage, NY 11714
Bedrooms : 3
Bathrooms : 1
$469,000
3374 Carrollton Ave, Wantagh, NY 11793
Bedrooms : 4
Bathrooms : 3
$459,000
30 S Coronet Cres, Bethpage, NY 11714
Bedrooms : 3
Bathrooms : 3
$459,000
300 Margaret Blvd, Merrick, NY 11566
Bedrooms : 3
Bathrooms : 2
$439,000
293 Spring Dr, East Meadow, NY 11554
Bedrooms : 2
Bathrooms : 2
$424,888
38 Deep Ln, Wantagh, NY 11793
Bedrooms : 3
Bathrooms : 2
$421,500
18 Simone Ct, Bethpage, NY 11714
Bedrooms : 3
Bathrooms : 2
$419,990
13 Shelly Ln, Bethpage, NY 11714
Bedrooms : 3
Bathrooms : 2
$415,000
76 Greatwater Ave, Massapequa, NY 11758
Bedrooms : 3
Bathrooms : 2
$409,000
169 Barbara Rd, Bellmore, NY 11710
Bedrooms : 3
Bathrooms : 2
$408,000
719 Briggs St, Bellmore, NY 11710
Bedrooms : 4
Bathrooms : 2
$399,990
3671 Centerview Ave, Wantagh, NY 11793
Bedrooms : 4
Bathrooms : 2
$399,990
61 Tangle Ln, Wantagh, NY 11793
Bedrooms : 4
Bathrooms : 2
$399,000
12 Wood Ave, Massapequa, NY 11758
Bedrooms : 3
Bathrooms : 2
$399,000
16 Old Rd, Kings Park, NY 11754
Bedrooms : 3
Bathrooms : 2
$399,000
234 Fairview Ave, Bayport, NY 11705
Bedrooms : 5
Bathrooms : 3
$399,000
124 Dean St, Hicksville, NY 11801
Bedrooms : 3
Bathrooms : 1
$399,000
500 Landing Ave, Smithtown, NY 11787
Bedrooms : 4
Bathrooms : 4
$395,000
1002 Barrie Ave, Wantagh, NY 11793
Bedrooms : 3
Bathrooms : 1
$384,900
15 Croyden Dr, Massapequa, NY 11758
Bedrooms : 4
Bathrooms : 1
$384,500
102 Broadway, Massapequa, NY 11758
Bedrooms : 4
Bathrooms : 2
$380,000
34 Amherst Dr, N. Massapequa, NY 11758
Bedrooms : 3
Bathrooms : 2
$379,000
3264 Cherrywood Dr, Wantagh, NY 11793
Bedrooms : 3
Bathrooms : 1
$369,000
229 N Atlanta Ave, N. Massapequa, NY 11758
Bedrooms : 3
Bathrooms : 2
$369,000
1002 Barrie Ave, Wantagh, NY 11793
Bedrooms : 3
Bathrooms : 1
$365,000
3719 Hilaire Way, Seaford, NY 11783
Bedrooms : 4
Bathrooms : 2
$349,990
4 Whitney St, Westbury, NY 11590
Bedrooms : 3
Bathrooms : 2
$339,500
442 N Erie Ave, Lindenhurst, NY 11757
Bedrooms : 4
Bathrooms : 3
$329,990
16 Sentinel Pl, Massapequa, NY 11758
Bedrooms : 4
Bathrooms : 2
$329,990
7 Downhill Ln, Wantagh, NY 11793
Bedrooms : 4
Bathrooms : 2
$329,000
1541 1st Street, W. Babylon, NY 11704
Bedrooms : 4
Bathrooms : 3
$324,900
2606 Cypress Ave, East Meadow, NY 11554
Bedrooms : 4
Bathrooms : 1
$319,000
131 Barnum St, N. Babylon, NY 11703
Bedrooms : 5
Bathrooms : 3
$319,000
71 S 1st St, Bethpage, NY 11714
Bedrooms : 2
Bathrooms : 2
$319,000
75 Seley Dr, N. Babylon, NY 11703
Bedrooms : 4
Bathrooms : 2
$299,900
169 Davenport St, Lindenhurst, NY 11757
Bedrooms : 4
Bathrooms : 2
$299,000
322 Warren, W. Babylon, NY 11704
Bedrooms : 3
Bathrooms : 1
$295,000
42 N Millpage Dr, Bethpage, NY 11714
Bedrooms : 3
Bathrooms : 1
$294,500
165 Maya Circle, Central Islip, NY 11722
Bedrooms : 2
Bathrooms : 2
$259,999
2224 Walsall St, Seaford, NY 11783
Bedrooms : 3
Bathrooms : 1
$217,800
111 Edmunton Drive, N. Babylon, NY 11703
Bedrooms : 1
Bathrooms : 1
$189,000
474 Fulton St, Farmingdale, NY 11735
Bedrooms : 2
Bathrooms : 1
$160,000
210 Fulton St, Farmingdale, NY 11735
Bedrooms : 1
Bathrooms : 1
$149,000
285 Edmunton Dr, N. Babylon, NY 11703
Bedrooms : 1
Bathrooms : 1
$145,000
400 Fulton St, Farmingdale, NY 11735
Bedrooms : 1
Bathrooms : 1
$145,000
400 Fulton St, Farmingdale, NY 11735
Bedrooms : 1
Bathrooms : 1
$139,000
150 Main St, Islip, NY 11751
Bedrooms : 2
Bathrooms : 1
$48,000
600 Broadway - K9, Amityville, NY 11701
Bedrooms : 2
Bathrooms : 1
$35,000
600 Broadway - B7, Amityville, NY 11701
Bedrooms : 2
Bathrooms : 1
$27,000
600 Broadway F-22, Amityville, NY 11701
Bedrooms : 1
Bathrooms : 1
$15,500