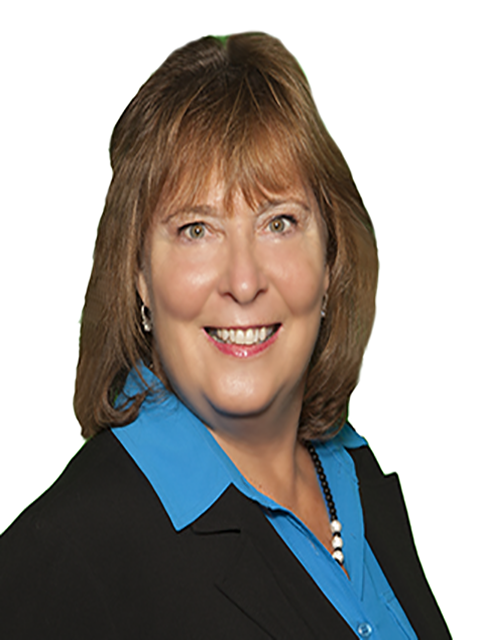 Maureen Agostinacchio
NYS Licensed Real Estate Salesperson
Phone 516-826-8100 x 648
Cell 516-524-8306
Visit My Website
My name is Maureen Hirten Agostinacchio. I have been a lifelong resident of Long Island which has given me extensive knowledge of Nassau and Suffolk County. My husband Steven and I have raised our 4 daughters and 1 son here. Having a large family has enabled me to be very active with many schools, clubs and organizations; Ancient Order of Hibernians, Catholic Sports Camps, St Barnabas Rosary to name a few.
Buying and Selling a home is one of the most challenging decisions you will ever have to make. My extensive experience will assist you in making a Real Estate process a simple and pleasant one.
I consistently attend professional seminars to keep up to date with all the latest marketing techniques, market trends and technology that aid me in my success as a Realtor. I will guide you through every step and be available to answer any questions, solve problems and my easy accessibility will be a comfort while going through the process. I am a Full Service Real Estate Professional and have a Full time staff at Century 21 AA 7 days a week to handle all the details of a transaction.
Choosing the right Realtor is one of the most important things you can do to assure your success in this journey. Let me help you to make it happen. I look forward to meeting you please feel free to call, email or text.
Your Friend in Real Estate
Maureen
My Listings
There are no properties.
My Pendings
102 Belle Terre Avenue, Lindenhurst, NY 11757
Bedrooms : 3
Bathrooms : 2
$459,900
2680 Hewlett Ln, Bellmore, NY 11710
Bedrooms : 3
Bathrooms : 2
$459,000
22 Ford Drive, Massapequa, NY 11758
Bedrooms : 4
Bathrooms : 2
$449,900
Sold/Rented
171 Whitewood Drive, Massapequa Park, NY 11762
Bedrooms : 4
Bathrooms : 3
$879,000
3040 Shore Dr, Merrick, NY 11566
Bedrooms : 4
Bathrooms : 3
$829,000
2765 Natta Boulevard, Bellmore, NY 11710
Bedrooms : 4
Bathrooms : 3
$629,000
1627 Roland Ave, Wantagh, NY 11793
Bedrooms : 5
Bathrooms : 2
$619,000
2700 Lee Pl, Bellmore, NY 11710
Bedrooms : 4
Bathrooms : 3
$599,550
2544 Townhouse Circle, Bellmore, NY 11710
Bedrooms : 4
Bathrooms : 3
$579,000
2526 Locust Avenue, N. Bellmore, NY 11710
Bedrooms : 4
Bathrooms : 2
$574,999
1122 Ava Road, N. Merrick, NY 11566
Bedrooms : 4
Bathrooms : 2
$569,000
300 Argyle Pl, Bellmore, NY 11710
Bedrooms : 3
Bathrooms : 2
$549,000
2414 Prince St, S. Bellmore, NY 11710
Bedrooms : 4
Bathrooms : 2
$539,000
211 Herkimer St, N. Bellmore, NY 11710
Bedrooms : 6
Bathrooms : 3
$536,000
995 Newbridge Rd, Bellmore, NY 11710
Bedrooms : 4
Bathrooms : 4
$535,000
28 Sandra Dr, Hauppauge, NY 11788
Bedrooms : 5
Bathrooms : 4
$529,999
1972 Earl Drive, Merrick, NY 11566
Bedrooms : 4
Bathrooms : 2
$519,000
118 Bedford Avenue, Merrick, NY 11566
Bedrooms : 4
Bathrooms : 2
$509,575
12 Tidewater Ave, Massapequa, NY 11758
Bedrooms : 5
Bathrooms : 3
$499,000
1599 Irving Ct, Bellmore, NY 11710
Bedrooms : 3
Bathrooms : 2
$484,000
2570 Hicks St, Bellmore, NY 11710
Bedrooms : 5
Bathrooms : 2
$480,000
2754 Natta Blvd, Bellmore, NY 11710
Bedrooms : 5
Bathrooms : 2
$475,000
66 Michigan Avenue, Massapequa, NY 11758
Bedrooms : 3
Bathrooms : 2
$474,999
53 Union Dr, Merrick, NY 11566
Bedrooms : 3
Bathrooms : 2
$469,999
4 Floral Place, Bellmore, NY 11710
Bedrooms : 4
Bathrooms : 3
$469,000
1356 Oneida Avenue, N. Bellmore, NY 11710
Bedrooms : 3
Bathrooms : 2
$459,000
264 Jerusalem Ave, Massapequa Park, NY 11762
Bedrooms : 4
Bathrooms : 2
$455,000
225 N Atlanta Ave, Massapequa, NY 11758
Bedrooms : 5
Bathrooms : 3
$454,900
218 Herbert Avenue, Lindenhurst, NY 11757
Bedrooms : 3
Bathrooms : 2
$449,000
1923 Quintus Dr, Bellmore, NY 11710
Bedrooms : 4
Bathrooms : 3
$449,000
2517 Locust Ave, N. Bellmore, NY 11710
Bedrooms : 3
Bathrooms : 2
$449,000
2676 Anthony Ave, Bellmore, NY 11710
Bedrooms : 3
Bathrooms : 2
$440,000
1548 Peapond Rd, N. Bellmore, NY 11710
Bedrooms : 3
Bathrooms : 2
$439,000
2507 Natta Blvd, Bellmore, NY 11710
Bedrooms : 6
Bathrooms : 3
$439,000
3349 Weidner Ave, Oceanside, NY 11572
Bedrooms : 4
Bathrooms : 2
$429,000
1515 Scriven Ave, Bellmore, NY 11710
Bedrooms : 4
Bathrooms : 2
$428,230
15 Dorothy Ct, Merrick, NY 11566
Bedrooms : 3
Bathrooms : 2
$425,000
3956 Marlow Ct, Seaford, NY 11783
Bedrooms : 4
Bathrooms : 2
$425,000
116 Grant Boulevard, Bellmore, NY 11710
Bedrooms : 4
Bathrooms : 1
$425,000
3981 Appletree Ln, Seaford, NY 11783
Bedrooms : 3
Bathrooms : 3
$424,999
20 Wildwood Ln, Wantagh, NY 11793
Bedrooms : 4
Bathrooms : 2
$424,900
125 Parkhill Ave, Massapequa, NY 11758
Bedrooms : 3
Bathrooms : 2
$424,900
12 Columbia St, Bethpage, NY 11714
Bedrooms : 4
Bathrooms : 2
$419,999
64 N Daniel Rd, Massapequa, NY 11758
Bedrooms : 3
Bathrooms : 2
$419,900
1432 Harding Street, Bellmore, NY 11710
Bedrooms : 4
Bathrooms : 1
$419,000
1523 Stephen Marc Ln, East Meadow, NY 11554
Bedrooms : 3
Bathrooms : 2
$415,000
250 31st Street, Lindenhurst, NY 11757
Bedrooms : 4
Bathrooms : 1
$399,999
67 Scott Ave, N. Babylon, NY 11703
Bedrooms : 3
Bathrooms : 2
$399,998
32 Swing Ln, Levittown, NY 11756
Bedrooms : 5
Bathrooms : 2
$399,000
2633 Beltagh Avenue, Bellmore, NY 11710
Bedrooms : 4
Bathrooms : 1
$399,000
1350 Oneida Ave, N. Bellmore, NY 11710
Bedrooms : 3
Bathrooms : 1
$399,000
1523 Stephen Marc Ln, East Meadow, NY 11554
Bedrooms : 3
Bathrooms : 2
$399,000
57 Amityville St, Islip Terrace, NY 11752
Bedrooms : 5
Bathrooms : 3
$399,000
2120 Pine St, Wantagh, NY 11793
Bedrooms : 4
Bathrooms : 1
$389,888
2732 Maple Ave, Bellmore, NY 11710
Bedrooms : 3
Bathrooms : 1
$389,000
351 Park Blvd, Massapequa Park, NY 11762
Bedrooms : 4
Bathrooms : 3
$387,000
4144 Florence Rd, Bethpage, NY 11714
Bedrooms : 3
Bathrooms : 1
$385,000
1515 Scriven Ave, Bellmore, NY 11710
Bedrooms : 4
Bathrooms : 2
$379,990
2567 Sawmill Rd, N. Bellmore, NY 11710
Bedrooms : 3
Bathrooms : 2
$379,900
2497 Wantagh Avenue, Wantagh, NY 11793
Bedrooms : 4
Bathrooms : 1
$372,000
211 Plitt Ave, Farmingdale, NY 11735
Bedrooms : 3
Bathrooms : 2
$369,000
2490 Lawn Dr, East Meadow, NY 11554
Bedrooms : 3
Bathrooms : 2
$359,000
50 Lenox St, Lindenhurst, NY 11757
Bedrooms : 4
Bathrooms : 2
$355,342
12 Plymouth Rd, Massapequa, NY 11758
Bedrooms : 4
Bathrooms : 2
$354,999
2091 Bit Path, Seaford, NY 11783
Bedrooms : 3
Bathrooms : 3
$350,000
281 Wheeler Ave, Valley Stream, NY 11580
Bedrooms : 3
Bathrooms : 3
$349,999
102 Goldie Ave, N. Bellmore, NY 11710
Bedrooms : 4
Bathrooms : 2
$349,000
2732 Maple ++++ Ave, N. Bellmore, NY 11710
Bedrooms : 3
Bathrooms : 1
$349,000
3938 Franklin Ave, Seaford, NY 11783
Bedrooms : 3
Bathrooms : 1
$349,000
2393 Warren Ave, Bellmore, NY 11710
Bedrooms : 4
Bathrooms : 1
$349,000
2500 Bristol Dr, Bellmore, NY 11710
Bedrooms : 3
Bathrooms : 1
$349,000
2732 Maple Ave, N. Bellmore, NY 11710
Bedrooms : 3
Bathrooms : 1
$349,000
218 Herbert Ave, Lindenhurst, NY 11757
Bedrooms : 3
Bathrooms : 2
$348,000
420 Lakeview Road, Bellmore, NY 11710
Bedrooms : 2
Bathrooms : 1
$339,999
5 Book Ln, Levittown, NY 11756
Bedrooms : 4
Bathrooms : 1
$339,990
336 36th St, Lindenhurst, NY 11757
Bedrooms : 6
Bathrooms : 5
$339,336
7 Greenway Dr, Farmingdale, NY 11735
Bedrooms : 3
Bathrooms : 2
$339,000
460 2nd Ave, Bayport, NY 11705
Bedrooms : 4
Bathrooms : 1
$339,000
1725 Washington Ave, Seaford, NY 11783
Bedrooms : 3
Bathrooms : 3
$334,999
2673 Shirley Ln, Bellmore, NY 11710
Bedrooms : 4
Bathrooms : 1
$329,000
12 Sentinel Pl, Massapequa, NY 11758
Bedrooms : 4
Bathrooms : 2
$329,000
45 Lake St, Lindenhurst, NY 11757
Bedrooms : 3
Bathrooms : 2
$325,000
2334 Logue St, N. Bellmore, NY 11710
Bedrooms : 2
Bathrooms : 1
$325,000
1329 Little Neck Ave, N. Bellmore, NY 11710
Bedrooms : 2
Bathrooms : 1
$319,990
3912 Mill Rd, Seaford, NY 11783
Bedrooms : 3
Bathrooms : 1
$319,000
1 Atlantic Avenue, Farmingdale, NY 11735
Bedrooms : 2
Bathrooms : 1
$315,000
233 Rintin St, Franklin Square, NY 11010
Bedrooms : 3
Bathrooms : 1
$305,000
37 Fritchie Pl, Valley Stream, NY 11580
Bedrooms : 4
Bathrooms : 1
$299,999
110 Laurel Ln, Wantagh, NY 11793
Bedrooms : 1
Bathrooms : 2
$299,999
16 Oakland St, Hempstead, NY 11550
Bedrooms : 5
Bathrooms : 2
$299,000
418 Seaford Ave, Massapequa, NY 11758
Bedrooms : 3
Bathrooms : 2
$299,000
20 Bedford Ct, Bellmore, NY 11710
Bedrooms : 2
Bathrooms : 1
$299,000
200 N Village Ave, Rockville Centre, NY 11570
Bedrooms : 2
Bathrooms : 1
$299,000
245 Lansdowne Ave, Carle Place, NY 11514
Bedrooms : 4
Bathrooms : 2
$289,900
2490 Hicks St, Bellmore, NY 11710
Bedrooms : 4
Bathrooms : 1
$289,000
295 William Floyd Parkway, Shirley, NY 11967
Bedrooms : 3
Bathrooms : 2
$284,900
2679 Shirley Ln, Bellmore, NY 11710
Bedrooms : 4
Bathrooms : 1
$279,000
57 North St, West Islip, NY 11795
Bedrooms : 3
Bathrooms : 1
$275,000
2060 A Lakeview Rd, Bellmore, NY 11710
Bedrooms : 1
Bathrooms : 1
$239,000
22 Ivy St, Farmingdale, NY 11735
Bedrooms : 1
Bathrooms : 1
$219,900
155 Wavecrest Dr, Mastic Beach, NY 11951
Bedrooms : 3
Bathrooms : 2
$199,900
1690 Grand Ave, N. Baldwin, NY 11510
Bedrooms : 1
Bathrooms : 1
$189,000
133 Millard Ave, W. Babylon, NY 11704
Bedrooms : 1
Bathrooms : 1
$185,000
133 Millard Ave, W. Babylon, NY 11704
Bedrooms : 1
Bathrooms : 1
$160,000
1600 Grand Ave, Baldwin, NY 11510
Bedrooms : 1
Bathrooms : 1
$136,000
250 W Merrick Rd, Freeport, NY 11520
Bedrooms : 1
Bathrooms : 1
$135,000
E Riviera Dr, Lindenhurst, NY 11757
Bedrooms :
Bathrooms :
$30,000