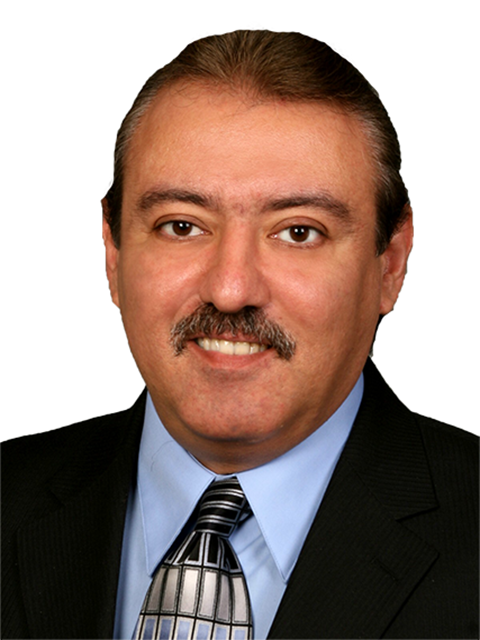 Paul Kocabay
NYS Licensed Real Estate Salesperson
Phone 516-826-8100 x 605
Cell 845-796-6046
Visit My Website
Hello and Welcome,
My name is Paul Kocabay. In today's real estate market you need to work with an agent you can trust, that has the professional services you can rely on. Whether you are buying or selling your primary residence, a second home or relocating to a new neighborhood.
You see, I've always believed that the best Real Estate Agent would always be hard working, easily accessible, innovative, knowledgeable and approachable. I continue to embody that in my work today.
I am a full time agent and known for my excellent marketing skills, extensive knowledge of the real estate market and care for my customers and clients.
To aid you in your home buying or selling my website offers a wealth of information. My years of experience and service orientation combined with resources of Century21 AA Realty along with my commitment to improve my skills and knowledge by continually attending professional training, is a perfect formula for your successful real estate experience.
I look forward working with you and feel free to contact me anytime.
Paul Kocabay
My Listings
30 Galahad Lane, Nesconset, NY 11767
Bedrooms : 4
Bathrooms : 3
$659,000
113-11 205th Street, St. Albans, NY 11412
Bedrooms : 3
Bathrooms : 2
$469,000
My Pendings
There are no properties.
Sold/Rented
5 Randi Ct, Melville, NY 11747
Bedrooms : 5
Bathrooms : 3
$679,000
3130 Denton Dr, Merrick, NY 11566
Bedrooms : 3
Bathrooms : 4
$659,000
64 Vanderwater Avenue, Floral Park, NY 11001
Bedrooms : 5
Bathrooms : 3
$639,999
528 Oakley Avenue, Elmont, NY 11003
Bedrooms : 5
Bathrooms : 3
$599,999
3625 Franklin St, Wantagh, NY 11793
Bedrooms : 3
Bathrooms : 2
$579,000
10 Herbert Ave, Massapequa Park, NY 11762
Bedrooms : 3
Bathrooms : 2
$570,000
1122 Ava Road, N. Merrick, NY 11566
Bedrooms : 4
Bathrooms : 2
$569,000
424 Kinsley Ct, Oceanside, NY 11572
Bedrooms : 3
Bathrooms : 3
$534,900
135-56 232nd St, Laurelton, NY 11413
Bedrooms : 6
Bathrooms : 3
$529,000
571 Ocean Ave, Massapequa, NY 11758
Bedrooms : 3
Bathrooms : 2
$519,000
3597 Nimrod St, Seaford, NY 11783
Bedrooms : 4
Bathrooms : 3
$509,000
3125 Roxbury Road, Oceanside, NY 11572
Bedrooms : 3
Bathrooms : 2
$499,000
30 Galahad Ln, Nesconset, NY 11767
Bedrooms : 4
Bathrooms : 3
$489,786
2553 Hewlett Ln, Bellmore, NY 11710
Bedrooms : 4
Bathrooms : 3
$489,000
7 Charlemagne Dr, Nesconset, NY 11767
Bedrooms : 3
Bathrooms : 2
$469,000
6 Waverly Pl, Valley Stream, NY 11580
Bedrooms : 3
Bathrooms : 2
$460,000
3957 Marlow Ct, Seaford, NY 11783
Bedrooms : 4
Bathrooms : 2
$459,000
180 E New York Ave, Valley Stream, NY 11580
Bedrooms : 4
Bathrooms : 2
$459,000
189 N Utica Ave, N. Massapequa, NY 11758
Bedrooms : 3
Bathrooms : 2
$459,000
839 Surf Street, Lindenhurst, NY 11757
Bedrooms : 4
Bathrooms : 3
$450,000
712 5th St, W. Babylon, NY 11704
Bedrooms : 4
Bathrooms : 3
$434,999
23 Garden City Blvd, W. Hempstead, NY 11552
Bedrooms : 4
Bathrooms : 3
$419,000
2 Carolyn Ct, Amityville, NY 11701
Bedrooms : 2
Bathrooms : 2
$419,000
14 Anna Pl, Baldwin, NY 11510
Bedrooms : 3
Bathrooms : 2
$415,600
734 Arlington Dr, Seaford, NY 11783
Bedrooms : 4
Bathrooms : 1
$399,999
2977 Bluepoint Ct, Wantagh, NY 11793
Bedrooms : 3
Bathrooms : 2
$399,000
18 Fir St, Valley Stream, NY 11580
Bedrooms : 3
Bathrooms : 3
$399,000
1867 Bedford Ave, Merrick, NY 11566
Bedrooms : 3
Bathrooms : 1
$399,000
512 N Newbridge Rd, Levittown, NY 11756
Bedrooms : 4
Bathrooms : 2
$399,000
93-58 207th St, Queens Village, NY 11428
Bedrooms : 3
Bathrooms : 2
$395,000
653 Gabriel Ave, Franklin Square, NY 11010
Bedrooms : 3
Bathrooms : 1
$389,000
1122 Ava Rd, N. Merrick, NY 11566
Bedrooms : 4
Bathrooms : 1
$385,000
12 Cottonwood Ln, Westbury, NY 11590
Bedrooms : 4
Bathrooms : 2
$379,999
191 Jerusalem Ave, Massapequa, NY 11758
Bedrooms : 5
Bathrooms : 3
$379,990
48 Liggett Rd, Valley Stream, NY 11581
Bedrooms : 4
Bathrooms : 2
$379,900
2559 Hewlett Ln, Bellmore, NY 11710
Bedrooms : 4
Bathrooms : 1
$379,000
2553 Hewlett Ln, S. Bellmore, NY 11710
Bedrooms : 4
Bathrooms : 2
$379,000
244 Grand Blvd , Deer Park, NY 11729
Bedrooms : 3
Bathrooms : 2
$379,000
3 Southwood Ln, Amityville, NY 11701
Bedrooms : 4
Bathrooms : 3
$379,000
160 15th St, W. Babylon, NY 11704
Bedrooms : 4
Bathrooms : 2
$375,000
87 Munro Blvd, Valley Stream, NY 11581
Bedrooms : 3
Bathrooms : 2
$375,000
242 Buscher Ave, Valley Stream, NY 11580
Bedrooms : 4
Bathrooms : 2
$374,000
804 Catskill Ave, Lindenhurst, NY 11757
Bedrooms : 4
Bathrooms : 2
$369,000
3264 Cherrywood Dr, Wantagh, NY 11793
Bedrooms : 3
Bathrooms : 1
$369,000
3607 Summer Dr, Wantagh, NY 11793
Bedrooms : 3
Bathrooms : 1
$365,000
54 Swing Ln, Levittown, NY 11756
Bedrooms : 4
Bathrooms : 2
$359,900
76 Quail Run Dr, Deer Park, NY 11729
Bedrooms : 3
Bathrooms : 3
$349,990
602 Joy Blvd, N. Baldwin, NY 11510
Bedrooms : 4
Bathrooms : 2
$349,900
1429 Surprise St, Elmont, NY 11003
Bedrooms : 3
Bathrooms : 2
$349,000
159 Sewanee Ave, Elmont, NY 11003
Bedrooms : 3
Bathrooms : 2
$349,000
84 Michigan Ave, Massapequa, NY 11758
Bedrooms : 2
Bathrooms : 1
$349,000
43 Verona Pky, Lindenhurst, NY 11757
Bedrooms : 4
Bathrooms : 2
$349,000
72 Nassau St, Elmont, NY 11003
Bedrooms : 3
Bathrooms : 2
$339,900
1350 Sweetman Ave, Elmont, NY 11003
Bedrooms : 6
Bathrooms : 3
$339,000
38 Club Ln, Levittown, NY 11756
Bedrooms : 4
Bathrooms : 2
$339,000
24 Lincoln Rd, W. Hempstead, NY 11552
Bedrooms : 4
Bathrooms : 2
$338,000
26 Sycamore Ln, Levittown, NY 11756
Bedrooms : 4
Bathrooms : 2
$335,000
1074 N Broadway, N. Massapequa, NY 11758
Bedrooms : 3
Bathrooms : 2
$334,990
36 Cable Ln, Hicksville, NY 11801
Bedrooms : 5
Bathrooms : 2
$329,999
13 Gilbert Pl, Amityville, NY 11701
Bedrooms : 3
Bathrooms : 2
$329,900
208 N Iowa Ave, N. Massapequa, NY 11758
Bedrooms : 3
Bathrooms : 2
$324,990
603 Peapond Rd, N. Bellmore, NY 11710
Bedrooms : 3
Bathrooms : 2
$319,000
99 Sagebrush Ln, Islandia, NY 11749
Bedrooms : 4
Bathrooms : 2
$319,000
653 Gabriel Ave, Franklin Square, NY 11010
Bedrooms : 3
Bathrooms : 1
$310,000
11515 237th St, Elmont, NY 11003
Bedrooms : 3
Bathrooms : 3
$310,000
16 Fairfax St, Valley Stream, NY 11580
Bedrooms : 4
Bathrooms : 2
$309,000
37 Fritchie Pl, Valley Stream, NY 11580
Bedrooms : 4
Bathrooms : 1
$299,999
24 S Baldwin Pl, Massapequa, NY 11758
Bedrooms : 3
Bathrooms : 2
$289,000
348 Jamaica Ave, Medford, NY 11763
Bedrooms : 4
Bathrooms : 3
$279,990
219 Avondale Dr, Centereach, NY 11720
Bedrooms : 3
Bathrooms : 2
$279,900
155 Old Farmingdale Rd, W. Babylon, NY 11704
Bedrooms : 4
Bathrooms : 2
$279,000
11 Old Farm Rd, Levittown, NY 11756
Bedrooms : 3
Bathrooms : 1
$265,000
530 Dubois , Valley Stream, NY 11581
Bedrooms : 2
Bathrooms : 1
$265,000
87 Patterson Ave, Hempstead, NY 11550
Bedrooms : 3
Bathrooms : 1
$259,000
75 Commack Rd, N. Babylon, NY 11703
Bedrooms : 3
Bathrooms : 1
$254,990
3662 Park Ave, Wantagh, NY 11793
Bedrooms : 2
Bathrooms : 1
$249,990
2 Sentinel Pl, Massapequa, NY 11758
Bedrooms : 3
Bathrooms : 2
$249,500
3662 Park Ave, Wantagh, NY 11793
Bedrooms : 1
Bathrooms : 1
$239,990
351 Deauville Pky, Lindenhurst, NY 11757
Bedrooms : 4
Bathrooms : 1
$229,000
97 Cedar St, Hempstead, NY 11550
Bedrooms : 4
Bathrooms : 1
$219,000
3674 Park Ave, Wantagh, NY 11793
Bedrooms : 1
Bathrooms : 1
$214,990
390 Kingston Dr, Ridge, NY 11961
Bedrooms : 2
Bathrooms : 2
$189,900
2525 Jerusalem Ave, Bellmore, NY 11710
Bedrooms : 1
Bathrooms : 1
$170,000
234-22 133rd Street, Rosedale, NY 11422
Bedrooms : 1
Bathrooms : 1
$159,000
26 Graffing Pl, Freeport, NY 11520
Bedrooms : 0
Bathrooms : 0
$125,000
1049 Rottkamp St, Valley Stream, NY 11580
Bedrooms : 1
Bathrooms : 1
$109,000
234-22 133 Avenue, Rosedale, NY 11422
Bedrooms : 1
Bathrooms : 1
$105,000
66 Henry St, Hempstead, NY 11550
Bedrooms : 2
Bathrooms : 2
$85,000