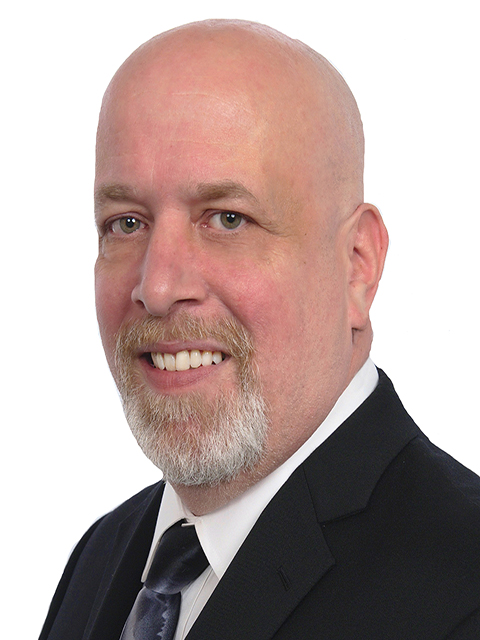 Peter Johnson
NYS Licensed Real Estate Salesperson
Phone 516-826-8100 x 620
Cell 516-369-9851
Visit My Website
Pete Johnson epitomizes integrity, honesty, energy, hard work and creative service in every detail of your real estate transaction.
Pete grew up in Wantagh and currentley resides in Massapequa Park. With over 30 years in the Graphic Design Industry, he has been able to hone his skills in marketing and sales. Over the course of the years, it has lead him to real estate.
Since joining Century 21 AA, Pete has prided himself in his passionate and heartfelt drive to serve his clients' best interests. He is dedicated, knowledgeable, and committed to finding the perfect fit, whether apartment or home, for his clientele. His devotion and unparalleled customer service has resulted in a continuously expanding network of loyal clients and referrals. Passionate to his craft, he continuously seeks to stay ahead of the game when it comes to market education and trends.
In his free time, Pete loves to travel around Long Island, photographing its beautiful landscapes, all the while keeping his trained eye looking for the best real estate deal to fit his clients needs.
My Listings
63 Scott Street, Massapequa Park, NY 11762
Bedrooms : 4
Bathrooms : 2
$569,000
112 Westwood Road, Massapequa Park, NY 11762
Bedrooms : 3
Bathrooms : 2
$499,000
266 Boundary Avenue, Massapequa, NY 11758
Bedrooms : 4
Bathrooms : 1
$449,000
My Pendings
25 Cherry Ln, Carle Place, NY 11514
Bedrooms : 5
Bathrooms : 2
$569,000
Sold/Rented
237 Atlantic Ave, Massapequa Park, NY 11762
Bedrooms : 3
Bathrooms : 2
$549,900
41 Cherry Lane, Carle Place, NY 11514
Bedrooms : 4
Bathrooms : 2
$549,000
374 Park Lane, Massapequa Park, NY 11762
Bedrooms : 4
Bathrooms : 3
$529,000
322 Park Lane, Massapequa Park, NY 11762
Bedrooms : 3
Bathrooms : 2
$499,000
44 Algonquin Ave, Massapequa, NY 11758
Bedrooms : 3
Bathrooms : 3
$495,000
847 Colridge Road, Wantagh, NY 11793
Bedrooms : 3
Bathrooms : 2
$479,000
437 Philadelphia Ave, Massapequa Park, NY 11762
Bedrooms : 4
Bathrooms : 2
$479,000
2132 Washington Avenue, Seaford, NY 11783
Bedrooms : 4
Bathrooms : 3
$479,000
3544 Southview Ave, Wantagh, NY 11793
Bedrooms : 3
Bathrooms : 2
$475,000
645 Kildare Crescent, Seaford, NY 11783
Bedrooms : 3
Bathrooms : 2
$469,000
27 Dock Lane, Wantagh, NY 11793
Bedrooms : 4
Bathrooms : 2
$449,999
3825 Wilburne Avenue, Seaford, NY 11783
Bedrooms : 4
Bathrooms : 2
$449,995
3903 Atlantic View Ave, Seaford, NY 11783
Bedrooms : 5
Bathrooms : 2
$429,000
55 Eve Lane, Levittown, NY 11756
Bedrooms : 4
Bathrooms : 2
$429,000
8 Dome Lane, Wantagh, NY 11793
Bedrooms : 4
Bathrooms : 2
$419,000
41 Broadway Avenue, Lake Ronkonkoma, NY 11779
Bedrooms : 5
Bathrooms : 3
$412,000
310 33rd Street, Lindenhurst, NY 11757
Bedrooms : 5
Bathrooms : 2
$409,900
102 Hollyhock Road, Levittown, NY 11756
Bedrooms : 4
Bathrooms : 2
$399,000
16 Kent Street, Farmingdale, NY 11735
Bedrooms : 3
Bathrooms : 1
$395,000
66 W 18th St, Deer Park, NY 11729
Bedrooms : 3
Bathrooms : 2
$374,990
12 Ranch Ln, Levittown, NY 11756
Bedrooms : 4
Bathrooms : 2
$374,900
503 Foxhurst Rd, Baldwin, NY 11510
Bedrooms : 3
Bathrooms : 2
$369,000
54 Woodrow Parkway, W. Babylon, NY 11704
Bedrooms : 2
Bathrooms : 1
$359,000
64 Hampshire Dr, Farmingdale, NY 11735
Bedrooms : 3
Bathrooms : 2
$349,990
34 Kayron Drive, Lake Ronkonkoma, NY 11779
Bedrooms : 3
Bathrooms : 2
$349,900
90 Ackerly Ln, Lake Ronkonkoma, NY 11779
Bedrooms : 4
Bathrooms : 2
$314,000