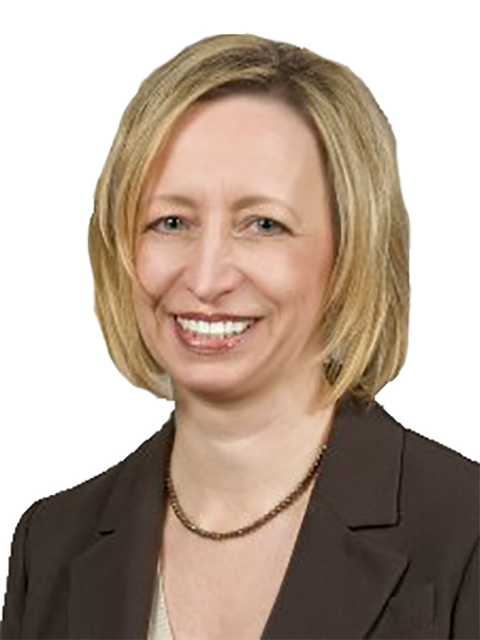 Sandy Mathis
NYS Licensed Real Estate Associate Broker
Phone 516-826-8100 x 617
Cell 516-270-5482
Visit My Website
Please allow me to introduce myself. My name is Sandy Mathis, and for over 20 years, I have served the real estate needs of both buyers and sellers throughout Nassau and Suffolk counties. I got my start as a sales agent in 1992 and became an Associate Broker in 1994. In 2006, after much research, I decided to join forces with the team at Century 21 AA Realty. I am very proud to be associated with the largest Real Estate organization in the world and one of the most successful and respected Century 21 offices on Long Island.
As a Licensed Broker Associate, I am an active member of the Long Island Board of Realtors, the New York State Association of Realtors and the National Association of Realtors. I have received designations from Graduate Realtor Institute (GRI), which is one of the most highly regarded designations in the real estate industry, as well as designation as a Certified Buyer Representative (CBR). I am a lifelong resident of Long Island, and a homeowner in the Wantagh-Seaford area.
Whether you are considering buying or selling, I can assure you that much of your success will depend upon your choice of a Real Estate professional. My goal is to provide you with a successful transaction, to treat you with honesty and respect, and make this experience enjoyable and rewarding. I look forward to assisting you.
Sincerely,
Sandy Mathis
My Listings
3327 Harold Street, Oceanside, NY 11572
Bedrooms : 3
Bathrooms : 3
$799,000
9-16 127th Street, College Point, NY 11356
Bedrooms : 3
Bathrooms : 2
$618,888
2499 Hull Avenue, Bellmore, NY 11710
Bedrooms : 3
Bathrooms : 1
$439,000
My Pendings
218 Fulton Street, Westbury, NY 11590
Bedrooms : 4
Bathrooms : 3
$635,000
30 Torrey Pine Ln, Bay Shore, NY 11706
Bedrooms : 2
Bathrooms : 4
$469,000
644 Greenman Ct, Seaford, NY 11783
Bedrooms : 3
Bathrooms : 1
$439,000
Sold/Rented
6 Loft Road, Smithtown, NY 11787
Bedrooms : 6
Bathrooms : 4
$825,000
204 Hempstead Avenue, Malverne, NY 11565
Bedrooms : 5
Bathrooms : 4
$799,000
120 Windsor Place, Massapequa, NY 11758
Bedrooms : 3
Bathrooms : 3
$799,000
32 Elmwood Ct, Plainview, NY 11803
Bedrooms : 4
Bathrooms : 3
$699,000
4 Saint George Court, Melville, NY 11747
Bedrooms : 4
Bathrooms : 3
$699,000
337 Massapequa Avenue, Massapequa, NY 11758
Bedrooms : 4
Bathrooms : 3
$669,900
768 Oakfield Avenue, Bellmore, NY 11710
Bedrooms : 4
Bathrooms : 3
$619,000
65 E Bayview Ave, Ocean Bay Park, NY 11770
Bedrooms : 5
Bathrooms : 2
$600,000
1544 Parkview Ave, Seaford, NY 11783
Bedrooms : 4
Bathrooms : 3
$599,000
2 Carousel Court, East Islip, NY 11730
Bedrooms : 4
Bathrooms : 4
$589,000
3625 Franklin St, Wantagh, NY 11793
Bedrooms : 3
Bathrooms : 2
$579,000
3873 Hickory Street, Seaford, NY 11783
Bedrooms : 4
Bathrooms : 2
$549,000
78 Prospect Street, Roosevelt, NY 11575
Bedrooms : 7
Bathrooms : 3
$529,000
2291 Mattituck Ave, Seaford, NY 11783
Bedrooms : 4
Bathrooms : 3
$499,999
3835 Condit Street, Seaford, NY 11783
Bedrooms : 3
Bathrooms : 3
$499,900
1484 Bellmore Rd, N. Bellmore, NY 11710
Bedrooms : 5
Bathrooms : 4
$499,000
416 Piping Rock Road, Seaford, NY 11783
Bedrooms : 3
Bathrooms : 4
$489,000
3829 Harbor Blvd, Seaford, NY 11783
Bedrooms : 3
Bathrooms : 2
$483,900
2201 Southard Avenue, Seaford, NY 11783
Bedrooms : 3
Bathrooms : 2
$479,900
2211 Seamans Neck Rd, Seaford, NY 11783
Bedrooms : 4
Bathrooms : 2
$479,000
26 Manchester Boulevard, Wheatley Heights, NY 11798
Bedrooms : 3
Bathrooms : 2
$479,000
1373 Odell St, Wantagh, NY 11793
Bedrooms : 3
Bathrooms : 3
$479,000
3760 Marilyn Drive, Seaford, NY 11783
Bedrooms : 4
Bathrooms : 1
$479,000
7 Oakmont Lane, Bay Shore, NY 11706
Bedrooms : 3
Bathrooms : 3
$479,000
2735 Beach Dr, Merrick, NY 11566
Bedrooms : 5
Bathrooms : 2
$478,875
838 Michael Ct, East Meadow, NY 11554
Bedrooms : 5
Bathrooms : 2
$469,900
2536 Sycamore Ave, Wantagh, NY 11793
Bedrooms : 4
Bathrooms : 2
$469,000
3 Kathryn St, Lynbrook, NY 11563
Bedrooms : 3
Bathrooms : 2
$469,000
17 Manchester Boulevard, Wheatley Heights, NY 11798
Bedrooms : 4
Bathrooms : 3
$469,000
74 Ohio Ave, Massapequa, NY 11758
Bedrooms : 6
Bathrooms : 2
$469,000
2171 Seamans Neck Road, Seaford, NY 11783
Bedrooms : 3
Bathrooms : 3
$469,000
2230 Seamans Neck Rd, Seaford, NY 11783
Bedrooms : 4
Bathrooms : 2
$449,000
2431 Maple St, Seaford, NY 11783
Bedrooms : 4
Bathrooms : 3
$449,000
115 Grant Boulevard, N. Bellmore, NY 11710
Bedrooms : 4
Bathrooms : 2
$449,000
116 Frederick Ave, Bellmore, NY 11710
Bedrooms : 4
Bathrooms : 2
$449,000
766 Virginia Ave, N. Bellmore, NY 11710
Bedrooms : 5
Bathrooms : 2
$449,000
1756 Willis Avenue, Merrick, NY 11566
Bedrooms : 3
Bathrooms : 1
$439,000
2503 Wilson Avenue, Bellmore, NY 11710
Bedrooms : 3
Bathrooms : 1
$439,000
2617 Neptune Ave, Seaford, NY 11783
Bedrooms : 5
Bathrooms : 2
$429,000
8 Croydon Dr, Bellmore, NY 11710
Bedrooms : 3
Bathrooms : 2
$429,000
2 Carolyn Ct, Amityville, NY 11701
Bedrooms : 2
Bathrooms : 2
$419,000
165 Land Ln, Westbury, NY 11590
Bedrooms : 4
Bathrooms : 2
$419,000
20 Kenneth Avenue, N. Bellmore, NY 11710
Bedrooms : 4
Bathrooms : 1
$409,000
246 Oak St, Bellmore, NY 11710
Bedrooms : 4
Bathrooms : 2
$399,990
262 Eastlake Avenue, Massapequa Park, NY 11762
Bedrooms : 4
Bathrooms : 2
$399,000
270 N Linden St, Massapequa, NY 11758
Bedrooms : 4
Bathrooms : 3
$399,000
3933 Bernice Rd, Seaford, NY 11783
Bedrooms : 3
Bathrooms : 2
$399,000
466 Charles Avenue, Massapequa Park, NY 11762
Bedrooms : 3
Bathrooms : 2
$389,000
1 Anchorage Way , Freeport, NY 11520
Bedrooms : 2
Bathrooms : 2
$385,000
6 Colonial St, E. Northport, NY 11731
Bedrooms : 3
Bathrooms : 1
$384,999
420 Shore Rd, Long Beach, NY 11561
Bedrooms : 1
Bathrooms : 1
$379,999
136 Arizona Road, W. Babylon, NY 11704
Bedrooms : 5
Bathrooms : 2
$379,000
1475 Front St, East Meadow, NY 11554
Bedrooms : 2
Bathrooms : 2
$369,000
27 Longfellow Ave, Westbury, NY 11590
Bedrooms : 4
Bathrooms : 2
$369,000
26 Albert Rd, Hicksville, NY 11801
Bedrooms : 4
Bathrooms : 2
$369,000
38 Horton St, West Islip, NY 11795
Bedrooms : 4
Bathrooms : 4
$350,000
22 Kenneth Avenue, N. Bellmore, NY 11710
Bedrooms : 3
Bathrooms : 3
$349,999
115-94 238th St, Elmont, NY 11003
Bedrooms : 4
Bathrooms : 1
$349,000
28 Sycamore St, Massapequa, NY 11758
Bedrooms : 3
Bathrooms : 2
$349,000
126 Pilgrim Place, Valley Stream, NY 11580
Bedrooms : 3
Bathrooms : 2
$349,000
3629 Naomi St, Seaford, NY 11783
Bedrooms : 2
Bathrooms : 1
$349,000
548 Northern Parkway, Uniondale, NY 11553
Bedrooms : 4
Bathrooms : 2
$349,000
423 Northern Parkway, Uniondale, NY 11553
Bedrooms : 3
Bathrooms : 2
$349,000
275 Amsterdam Avenue, W. Babylon, NY 11704
Bedrooms : 2
Bathrooms : 1
$339,000
8 Sarah Ct, Amityville, NY 11701
Bedrooms : 2
Bathrooms : 2
$339,000
1988 Newbridge Rd, Bellmore, NY 11710
Bedrooms : 3
Bathrooms : 2
$339,000
5 Manor Lane, Copiague, NY 11726
Bedrooms : 3
Bathrooms : 2
$339,000
8 Rope Ln, Levittown, NY 11756
Bedrooms : 4
Bathrooms : 1
$339,000
5 Pinedale Avenue, Farmingville, NY 11738
Bedrooms : 3
Bathrooms : 2
$339,000
214 Elsie Ave, Merrick, NY 11566
Bedrooms : 3
Bathrooms : 1
$329,000
2304 Atlantic Blvd, Wantagh, NY 11793
Bedrooms : 4
Bathrooms : 2
$329,000
420 Shore Rd, Long Beach, NY 11561
Bedrooms : 2
Bathrooms : 1
$329,000
147 Elm St, Valley Stream, NY 11580
Bedrooms : 3
Bathrooms : 2
$324,900
3889 Wilburne Ave, Seaford, NY 11783
Bedrooms : 3
Bathrooms : 1
$319,900
24 Kent Ln, Farmingdale, NY 11735
Bedrooms : 4
Bathrooms : 1
$319,000
1 Anchorage Way, Freeport, NY 11520
Bedrooms : 2
Bathrooms : 2
$319,000
708 Stowe Ave, Baldwin, NY 11510
Bedrooms : 2
Bathrooms : 2
$319,000
24 Falcon Ln, Levittown, NY 11756
Bedrooms : 5
Bathrooms : 2
$319,000
2465 Columbus Ave, N. Bellmore, NY 11710
Bedrooms : 4
Bathrooms : 3
$315,000
821 East Gate, Valley Stream, NY 11580
Bedrooms : 3
Bathrooms : 2
$305,000
11 Long Beach Ave, Roosevelt, NY 11575
Bedrooms : 3
Bathrooms : 3
$305,000
1411 Merrick Ave, N. Merrick, NY 11566
Bedrooms : 4
Bathrooms : 1
$299,990
184 Allen Street, Hempstead, NY 11550
Bedrooms : 3
Bathrooms : 2
$299,900
36 Ann Dr, Freeport, NY 11520
Bedrooms : 3
Bathrooms : 2
$290,000
3010 Lewmay Rd, Far Rockaway, NY 11691
Bedrooms : 8
Bathrooms : 3
$289,900
124 Henry St, Valley Stream, NY 11580
Bedrooms : 3
Bathrooms : 1
$285,000
29 Park St, Copiague, NY 11726
Bedrooms : 3
Bathrooms : 1
$280,800
459 Parkway Dr, Elmont, NY 11003
Bedrooms : 3
Bathrooms : 2
$279,900
8 Rope Ln, Levittown, NY 11756
Bedrooms : 4
Bathrooms : 1
$279,000
3144 Brixton Ln, Levittown, NY 11756
Bedrooms : 4
Bathrooms : 2
$279,000
2327 Adolfo Pl, Westbury, NY 11590
Bedrooms : 5
Bathrooms : 1
$275,000
90 Westchester Ave, W. Babylon, NY 11704
Bedrooms : 4
Bathrooms : 2
$270,995
98 Queens Ave, Elmont, NY 11003
Bedrooms : 3
Bathrooms : 2
$269,000
24 N Crescent Dr, Farmingdale, NY 11735
Bedrooms : 4
Bathrooms : 1
$259,000
125 Grenada Avenue, Roosevelt, NY 11575
Bedrooms : 2
Bathrooms : 1
$259,000
2183 Seamans Neck Rd, Seaford, NY 11783
Bedrooms : 3
Bathrooms : 1
$249,900
54 Henry St, Roosevelt, NY 11575
Bedrooms : 10
Bathrooms : 2
$249,900
763 Edward St, Baldwin, NY 11510
Bedrooms : 3
Bathrooms : 2
$249,900
788 Saint Anns Ave, Copiague, NY 11726
Bedrooms : 3
Bathrooms : 2
$249,900
339 Benson Ave, Elmont, NY 11003
Bedrooms : 3
Bathrooms : 1
$249,000
23 Grange Ln, Levittown, NY 11756
Bedrooms : 4
Bathrooms : 1
$235,000
260 Vespucci Ave, Copiague, NY 11726
Bedrooms : 4
Bathrooms : 2
$229,900
2319 Edna Ct, Baldwin, NY 11510
Bedrooms : 4
Bathrooms : 2
$224,983
49 Carleton St, Westbury, NY 11590
Bedrooms : 5
Bathrooms : 1
$220,000
59 Dean St, Islandia, NY 11749
Bedrooms : 5
Bathrooms : 3
$219,000
81 Rosalind Ave, Elmont, NY 11003
Bedrooms : 2
Bathrooms : 1
$210,000
115 Marshall Street, Hempstead, NY 11550
Bedrooms : 4
Bathrooms : 2
$199,900
70 Chase St, Hempstead, NY 11550
Bedrooms : 3
Bathrooms : 2
$189,900
272 Locust Ave, Babylon, NY 11702
Bedrooms : 2
Bathrooms : 1
$179,000
272 Locust Ave, Babylon, NY 11702
Bedrooms : 2
Bathrooms : 1
$179,000
36 Independence Ave, Freeport, NY 11520
Bedrooms : 5
Bathrooms : 1
$178,000
28 Arlington St, Westbury, NY 11590
Bedrooms : 4
Bathrooms : 1
$169,900
10 Weir St, Hempstead, NY 11550
Bedrooms : 3
Bathrooms : 1
$165,000
88 Windsor, Hempstead, NY 11550
Bedrooms : 3
Bathrooms : 2
$165,000
130 Robinwood Ave, Hempstead, NY 11550
Bedrooms : 3
Bathrooms : 1
$161,900
100 Park Ave, Westbury, NY 11590
Bedrooms : 2
Bathrooms : 2
$154,900
394 A Woodbridge Dr, Ridge, NY 11961
Bedrooms : 2
Bathrooms : 1
$139,850
137 Botsford St, Hempstead, NY 11550
Bedrooms : 2
Bathrooms : 1
$139,000
36 Commander Ave, Hempstead, NY 11550
Bedrooms : 4
Bathrooms : 1
$120,000
3 Canandaigua Ave, W. Hempstead, NY 11552
Bedrooms : 2
Bathrooms : 1
$115,000
124 Oak Ave, Hempstead, NY 11550
Bedrooms : 5
Bathrooms : 1
$112,400
240 Harvard St, Hempstead, NY 11550
Bedrooms : 3
Bathrooms : 2
$90,000
66 Henry St, Hempstead, NY 11550
Bedrooms : 2
Bathrooms : 2
$85,000
408 Bayview Ave, Amityville, NY 11701
Bedrooms : 3
Bathrooms : 2
$80,000