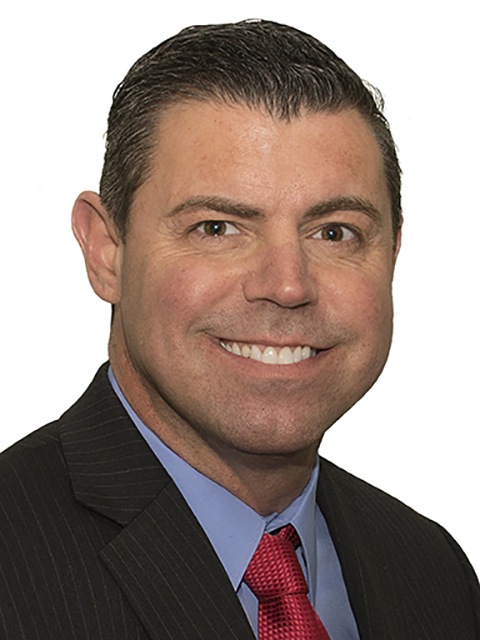 Vincent Boccanfuso
NYS Lic. Real Estate Salesperson
Phone 631-226-5995 x201
Cell 631-888-4920
Visit My Website
Vincent Boccanfuso is a lifelong resident of Long Island and has served the community over the last three decades as a volunteer and local business owner. His volunteer posts have included Lindenhurst National Little League, Catechist for OLPH Church in Lindenhurst, and he also serves as a senior advocate for the Suffolk County Long Term Care program helping to empower seniors who reside in assisted living facilities.
As a local independent agent, he helps seniors navigate Medicare to acquire the best plan for their needs. He has made it his passion to ensure each member receives every single benefit they are entitled to. He has ranked in the top 1% nationally in sales production, and that passion and customer satisfaction focus carries over to his real estate business.
As a member of the Century 21AA team, Vincent brings the same approach of taking a client from confusion and chaos, to confidence and clarity. The customer is always first, and whether it is buying or selling a home, he will always make sure his client is on the right side of the transaction, having every advantage in their best interest. Being a lifelong resident of Long Island, he understand your need to sell your home TWICE…
FIRST..We need to sell our community (schools,neighborhoods,best eateries,local businesses to frequent) give the potential buyer EVERY reason to buy here
SECOND..Give the reasons why YOUR home is the home to buy to best enjoy the community
Vincent grew up and chooses to continue to live here, let him show you why his clients choose him over others with their most important financial decision of a lifetime, and they are grateful to refer him to the next seller or buyer they know. He is a REALTOR® who realizes the value of teamwork, which is why he is part of the exclusive team at Century 21 AA Realty. Century 21 AA Realty has been a top performing real estate firm in market share in the area for over 3 decades, we know what it takes to accomplish your end result whether it is buying or selling, numbers don't lie.
As a nationally recognized firm in sales production and Quality Service in the Century 21 System® and a recipient of the coveted Presidents and Ambassadors awards Century 21 AA Realty's sales agents have the track record and know how to accomplish and realize your real estate goals. Vincent is an integral part of our sales team with exceptional sales and personal skills. He looks forward to not only meeting, but exceeding your expectations.
-Vincent Boccanfuso
My Listings
There are no properties.
My Pendings
218 Chelsea Avenue, W. Babylon, NY 11704
Bedrooms : 3
Bathrooms : 1
$349,000
Sold/Rented
163 Ocean Avenue, Massapequa, NY 11758
Bedrooms : 3
Bathrooms : 4
$829,000
150 Saint Marks Lane, Islip, NY 11751
Bedrooms : 3
Bathrooms : 3
$550,000
25 Gerek Avenue, West Islip, NY 11795
Bedrooms : 4
Bathrooms : 2
$465,000
537 2nd Street, Lindenhurst, NY 11757
Bedrooms : 3
Bathrooms : 2
$425,000
43 Haab Ave, Babylon, NY 11702
Bedrooms : 4
Bathrooms : 3
$419,000
211 46th Street, Lindenhurst, NY 11757
Bedrooms : 3
Bathrooms : 2
$369,999
354 Granada Parkway, Lindenhurst, NY 11757
Bedrooms : 3
Bathrooms : 2
$369,000
39 Coolidge Avenue, Amity Harbor, NY 11701
Bedrooms : 3
Bathrooms : 2
$349,990
502 Broadway , Lindenhurst, NY 11757
Bedrooms : 5
Bathrooms : 3
$349,000
312 31st Street, Lindenhurst, NY 11757
Bedrooms : 4
Bathrooms : 1
$345,000
199 Broome Avenue, Lindenhurst, NY 11757
Bedrooms : 3
Bathrooms : 2
$340,500
1084A Hyman Avenue, Bay Shore, NY 11706
Bedrooms : 3
Bathrooms : 1
$339,990
514 Reade Avenue, Lindenhurst, NY 11757
Bedrooms : 3
Bathrooms : 1
$319,900
235 Hoffman Avenue, Lindenhurst, NY 11757
Bedrooms : 2
Bathrooms : 2
$319,000
6 Cedar Street, Patchogue, NY 11772
Bedrooms : 3
Bathrooms : 2
$314,990
518 Jackson Ave, Lindenhurst, NY 11757
Bedrooms : 3
Bathrooms : 2
$285,000
308 8th Street, Lindenhurst, NY 11757
Bedrooms : 2
Bathrooms : 1
$264,999
11 Connelly Dr, Lake Grove, NY 11755
Bedrooms : 2
Bathrooms : 1
$259,990
39 Coolidge Ave, Amity Harbor, NY 11701
Bedrooms : 3
Bathrooms : 2
$169,000