Testimonials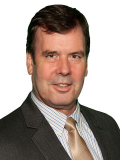 sheldon davis, west babylon
Wed, 12 Aug 2020
Great realtor, highly recommended. Took care of every single need with his client in mind with excellent service.
Steven D. Thomas, Deer Park N.Y.
Wed, 8 May 2019
Alan is the best. I wouldn't hesitate to recommend him to family and friends who are interested in purchasing or selling a home. Thank you Alan for your professionalism and honesty. You made a stressful process easier and enjoyable for both me and my family.
Artie Ferro, Port Jefferson
Mon, 1 Oct 2018
Alan Kohler was very professional and a pleasure to work with. Alan made it a pleasant experience and kept me well informed. I would definitely recommend Alan to my family and friends for future real estate sales needs.
Eugene Lindenhurst NY
Fri, 16 Mar 2018
Alan was very knowledgeable and patient through the whole process of selling and buying our home!!!!
Alex, North Babylon
Tue, 20 Feb 2018
Alan Kohler is the real estate agent every agent should take notes from! From Robert Meade to Alan Kohler - this was a great experience! Kudos to this great team.
David Ordenana, copiague
Tue, 26 Dec 2017
Very helpful and knowledgeable.
Thomas and Lori Leonbruno
Wed, 31 May 2017
Alan Kohler felt like a friend. He was always available by phone text or email. No question was to small or silly he answered each one. When the stress was getting high Alan was the anchor that kept us grounded. I don't know if our sale would have gone through with out him.
Nick And Nikeeta. West Babylon
Sat, 3 Sep 2016
Alan was everything anybody would want in a broker. Can't say a bad thing about the guy. Super friendly, knowledgable, willing to help, and really helps find what your looking for. He will NOT give up on you. Overall a great broker with great character. Thank you Alan!
Click Here to See More Reviews