Testimonials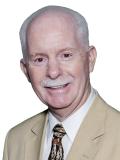 Nancy Baldwin
Tue, 12 Nov 2019
Mr Levine was knowledgeable friendly helpful. Couldn't have asked for a better person to help me sell my house . I will look definitely call on him again when it comes time to sell my moms house and also will highly recommend him to any friends thinking of selling him n the area. He is a true asset to your business!
Vincent Montano...Lindenhurst NY
Fri, 16 Aug 2019
Mr. Levane was a great pleasure to work with. He was available and ready any time I needed with a response time second to none. Knowledgeable about neighborhoods and businesses in the areas I was looking. I have and will continue to recommend him.
Pat Palladino, Huntington
Wed, 12 Jul 2017
Barry was amazing every step of the way. His hand's on approach and overall knowledge was pivotal in streamlining the entire process of purchasing my home. He made me aware of any and all options in the event of potential issues and the sale went through without a hitch. He turned a nightmare of a process into an easy and enjoyable experience.
kelly faherty, lindenhurst
Sun, 29 Jan 2017
he was knowledgeable of the areas i was interested in and was always looking for houses i would be interested in .
JOSEPH MARANZANO
Wed, 28 Dec 2016
Areas one of the kindest most knowledgeable and understanding people I have ever met in the real estate industry. I would highly recommend him to anyone selling their home
Chris buonocore
Tue, 29 Nov 2016
I cannot express enough how pleasurable dealing with Barry Levane was. He went beyond my expectations in making the sale of my home happen. I will be going to Barry for all future deals.
Rocky and Krislyn Wenskus
Sat, 22 Oct 2016
Barry was very helpful throughout the entire process. We would highly recommend him. Excellent experience. We actually referred Barry already to our father and that house will be in contract in a few days Very knowledgeable and helpful. Always there to answer any questions that we had.
Maryann Schlessinger - Mattituck, NY.
Sun, 28 Aug 2016
I would definitely recommend Century 21 AA Realty & Barry Levane to anyone considering selling. He was friendly, courteous, knowlegeable and very professional. He answered all our questions & gave us up to date stats. Thank you.
Joan and Kelvin, Wheatley Heights
Sat, 27 Aug 2016
From the time we met Barry he was a great help in our home search experience. He was very knowledgeable of the area we were interested in. More importantly he understood our needs and even suggested a location and home we never thought of ourselves. We ended up buying the home he suggested because we knew we could trust him and it turned out to be the best choice. We are truly greatful to Barry for going over and beyond to get us a home we now love.
Tara, Lindenhurst
Fri, 19 Aug 2016
Barry Levane was the listing agent if the first house my husband and I looked at. He was very knowledgable and thorough so we decided to have him be our buyers agent Barry was with us every step of the way. He worked with us for an entire year before we closed on our house. He was always available for any questions, and responded to us immediately anytime we reached out to him. Barry certainly knows the Lindenhurst market and community very well. Barry made every thing as easy as possible for us. I could not have asked for a more thorough, caring and knowledgable agent. He always had our best interests in mind.
Jerry Lourenco, Amityville
Mon, 20 Jun 2016
Barry was excellent for the buying of a new home and the selling of my old one. He had a difficult task but remained attentive and engaged throughout the process. He worked and supplied information at the speed I needed which made him very valuable.
Fred Gonzalez, Rocky Point
Thu, 17 Dec 2015
Barry Levane was awesome. He was thorough, knowledgable and always took myself and my families best interest to heart and did his best to make sure we where taken good care of on every aspect. He stuck with us over the long journey our house buying experience took us on and never pressured us in any way.
Melissa Sharoh, North Babylon, NY
Tue, 2 Jun 2015
Barry was beyond patient with us as we explored dozens of houses in -0- degree weather with snow and rain falling around us until we finally found the perfect one. As this was the first time we had ever bought a house, Barry Levane, made the process so much easier for us. He was so helpful and considerate of our not knowing things about houses and pointing us in the right direction when need be. We would not have gotten through the process without his help. He answered the phone every time we called and always had the right answer, he went above and beyond throughout the whole process. Barry Levane is a first time buyer's dream come true.
Click Here to See More Reviews