Testimonials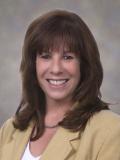 Angelina, NY
Sun, 11 Aug 2019
I've worked with Beth on other deals with my family, trust her completely!
Dan Rouse
Tue, 15 Jan 2019
Love working with Beth - will use her again and again!
Nicle + Chris
Tue, 2 Oct 2018
She is amazing! Personable, knowledgable, relatable. Always went out of her way to accommodate us. We are extremely lucky to have her! THANK YOU SO MUCH BETH!
Kate Miele; Freeport, NY
Mon, 18 Sep 2017
Beth is absolutely the best realtor. She went above and beyond for us in every step of our home sale. She even volunteered to leave a vacation early to check on our house after a storm! She is enthusiastic and realistic -- truly a gem. I recommend her to everyone!!
Megan Henry, South Huntington
Sat, 15 Jul 2017
We felt so comfortable working with Beth Constantino. We felt strongly that she was on our side and would be our go-to with any questions. Even when she was on vacation, she set us up to get the house we loved. Working with Beth was seamless. We totally trusted her and felt that she had our best interest in mind.
Matthew & Victoria Ridge, NY
Thu, 1 Sep 2016
Beth went out of her way on several occasions to accommodate us when searching for a home. We knew we wanted to find a home farther than where she was used to traveling for work, yet she always made it happen. She would always ask our thoughts on each individual house to narrow down our desires. This, in our opinion, helped us land the home of our dreams. Beth was there every step of the way, and answered every question promptly at every time of day that we reached out. We would and will be recommending her to further home buyers that we know.
Jineen Pavesi, West Babylon
Fri, 10 Jun 2016
she was verry knowledgeable and answered every single question quickly and fully. She never made me feel like i was asking silly questions and I was very confident in her abilities and knowledge. I absolutely loved her. The whole process was flawless because of Beth!!
Douglas Myers, Sound Beach, NY
Sun, 17 Apr 2016
Beth Costantino provided excellent service in handling the sale of my parents' home. She always provided status updates and recommendations on strategy. Would highly recommend her to any one looking to buy or sell property.
Paul, Lindenhurst
Wed, 11 Nov 2015
Thanks Beth for taking the time to show me as many houses as it took until I found the perfect one!!
Keri Gimpel, Manorville, NY
Thu, 30 Jul 2015
I would absolutely suggest Beth to other buyers/sellers. She was sensitive to my needs and was extremely prompt in answering questions and returning messages.
Kim
Fri, 17 Jul 2015
Beth made us feel comfortable asking any and all questions along the way. She recommended wonderful people to work with and, because of that, our first home-buying process went very smoothly. We quickly learned that she has built a reputation of excellence in the field of real estate.
Vinny and Mallory-West Babylon, NY
Mon, 13 Jul 2015
Beth gave me and my fiancé a wonderful and fulfilling experience with our first home purchase. She always answered my emails/text/phone calls right away and was always looking out for our best interest. Most importantly she made us feel confident and comfortable and in no way shape or form pressured us into anything! 5 stars and would recommend her to anyone looking for a home!
Chris and Caitlin Hale, Dix Hills, NY
Tue, 24 Mar 2015
This is our third transaction with Beth. Over the past few years my wife and I have encountered several agents while visiting open houses and house showings. Meeting with so many agents made us really appreciate how outstanding Beth is. She is communicative, punctual, considerate and above all, honest. She is a professional of the highest caliber and we would not consider using or recommending any other agent.
Chris and Caitlin, Dix Hills
Tue, 3 Feb 2015
This is our second time using Beth to purchase a home. She is smart, patient and always on our side. We wouldn't dream of using anyone else!
Click Here to See More Reviews