Testimonials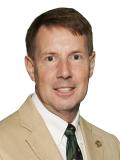 Lisa Picciano, Deer Park
Thu, 27 Aug 2020
Bob Meade was my real estate agent in 1991 when I purchased my home, I could think of no one better to sell it after being in the home for almost 30 years. Our home sold to the first clients to look at the house. Unfortunately, 1 week or so after we went into contract we were hit with the COVID-19 crisis. Bob was excellent at listening to my concerns and providing positive feedback during this difficult time. Luckily we closed in June. I have so much faith in Bob that I recommended him to my son!
Anthony Pepe Lindenhurst
Wed, 26 Aug 2020
If you're looking to buy or sell a home, look no further then the proven reputation of Century 21AA and Bob! Responsive, professional and overall superb transaction!
Nazan Oztemiz, Lindenhurst, NY
Tue, 28 Jul 2020
Bob Meade was very professional and kind. Since day one, we knew he was the right person to work with. Thank you so much.
MD
Sat, 18 Jul 2020
Bob Meade is experienced, responsive and conscientious. A pleasure to work with, I will definitely recommend him to family and friends. All transactions were handled expeditiously and accurately. We had no issues with the sale. A true professional. Always ready to address our concerns and questions.
Mike & Anita Coyne
Thu, 9 Jul 2020
We know Bob has been a strong part of our community for the 29 years we have been in Lindenhurst. Always seen him be an active and positive member of our community. Circumstances beyond Bob's control delayed our sale (Pandemic), however Bob always was looking along with us to find solutions and help to keep us calm and moving forward. Bob was always easy to communicate with. Bob's experience and personal demeaner could not have been a better fit for us. a joy to work with! We are grateful that Bob Meade was with us through the sale of our home.
Ed Maher. Lindenhurst, NY
Fri, 3 Jul 2020
Bob Meade sold me my house and when it was time for me to sell, I never considered anyone else. Bob is a gentleman and true professional. With Bob Meade at the helm of the selling process, everything was handled seemlessly. Century 21 is lucky to be represented by Bob Meade. A true professional and makes you feel like you are his friend. I would highly recommend him to anyone buying or selling a house.
JGW, West Babylon
Wed, 13 May 2020
Prior to having Bob and Century 21 on our side we were in unfamiliar territory for longer than we should have been. In the first 5 minutes of meeting with Bob we were more knowledgeable than the past 6-8 months of house hunting. His guidance and friendship was truly appreciated and we're now in the process of making our house a home thanks to him! We've already recommended him to other friends/family.
Christine pesce, Lindenhurst
Wed, 13 May 2020
Bob Meade is an excellent professional and we trusted his judgment and recommendations which resulted in a super quick sale over our asking price. I would definitely recommend Bob and Century 21 AA to anyone who wants to be sure everything is taken care of to their satisfaction.
Victora Geier, Lindenhurst NY
Mon, 11 May 2020
Bob was wonderful and knowledgeable man who really went out of his way to ensure that our first home-buying experience was a good one!!
Joe and Linda, West Babylon
Thu, 7 May 2020
Bob is great. Friendly, thoughtful, and knowledgeable. Good guy that I would recommend.
Lauren Bay, Lindenhurst
Sun, 12 Apr 2020
Bob Meade was the best person we could have asked for to be able to help us through the home buying process. He made everything much easier for us. He was helpful and wonderful with communication the entire time. It was a wonderful experience to be able to work with Bob Meade. I would highly recommend him.
Bob Yonkers, West babylon, NY
Tue, 31 Mar 2020
Sales Agent Bob Meade was very professional and thorough in assisting us in selling our home. We felt very confident with his service.
Dan Worsdale Lindenhurst
Tue, 3 Mar 2020
Bob is so professional and very knowledgeable. Always answered my calls and all my questions were answered. Bob handled all my needs. He referred me to a mortgage broker that was excellent as well. Bob kept me informed in the whole process. Bob is very professional in his job. When I called Bob to see a house he got back to me right away. He gave me all the information about the houses. Bob is very professional.
Madelyn Ciprian
Wed, 19 Feb 2020
I am extremely happy with the results. The situation was critical because I had to sell the house in a timely manner and I expressed such to Mr. Meade.
Helen Velez, Ronkonkoma
Wed, 19 Feb 2020
Everything was above perfect. The selling experience could not have been handled better. Bob Meade did everything perfect. If I had a question he it was immediate answered. We found that Bob Meade did everything perfect. We were very happy with the way everything went.
Chris Russomanno, West Babylon
Sun, 9 Feb 2020
Thank you, Bob, for taking the time and effort to make sure Mary and I were informed and comfortable every step of the way in our first home purchase. We are very thankful to had had you on our side! Throughout our whole home buying experience, you were always available and we are so grateful for that - thank you!
CM, Los Angeles
Sat, 1 Feb 2020
Bob went out of his way to look over the house as I was an out of state seller. He was patient and explained the process in NY. He responded to my email questions right away. He made the transaction run smoothly.
Louis Ruscito, West Islip, NY
Mon, 20 Jan 2020
Honest and on top of everything. I have already recommended both Bob and his office to many friends and relatives.
Angelo, Lindenhurst, NY
Sun, 19 Jan 2020
Bob reached out to us and demonstrated an excellent knowledge of the area and the current market in the area. His previous listing and sales records were impressive as well. Bob's excellent knowledge of the area and the current market in the area lead to an accepted offer on the house, ($20k above the listed price) after only one week and 2 open houses, (same weekend). Bob is a gentleman and true professional. I purchase residential properties, renovate them and then re-sell those properties to make my living. I have purchased and sold approximately 30 houses annually for the past 6 years. I have worked with numerous agents and brokers, including a Re/Max office that is owned and operated by one of our corporate partners. During this time, Bob Meade is by far the best I have ever worked with. His ability to properly set expectations, communicate clearly and deliver is second to none. I am not an easy client to work with. I have very high standards and expectations. Bob met them all with a smile on his face. He is certainly an asset to Century 21 AA Realty. Bob is the only person I worked with from this office. His level of communication and service ensured that I never had to contact the broker or anyone else in the office. As I stated previously, Bob Meade is the best Real Estate Agent I have ever worked with. I have years of experience working with dozens of agents on well over 100 properties and Bob surpasses them all. I believe everyone, regardless of how proficient they are can improve. The question is; Are they willing to do so, and will they make the effort to do so? I'm confident that Bob Meade will do just that and then some as he has clearly done in the past to achieve the level of excellence he performs at today. I'm looking forward to working with Bob again in the very near future! Thank You Bob!
Tom and Jess Schaefer, Kings Park
Mon, 16 Dec 2019
Bob handled the sale of our current home and purchase of our new home. His calmness and advice made the potentially stressful process smooth and pleasant. We recommend Bob to anybody we know looking for good and honest help.
Lynda Distler, East Meadow
Fri, 1 Nov 2019
This was a difficult estate sale due to the need to legalize some aspects of the home's improvements in order to meet local building code...Bob's patience, knowledge and guidance made a huge difference. Even with three executors, two who live out of state, Bob made us feel as though we were his only clients --his attention to our needs was paramount.....Bob was always available, open minded and accessible. Bob made everything easy....took away our concerns and made us comfortable throughout the entire experience.
Gary Ketcham 43 Shore dr Copiague NY
Thu, 17 Oct 2019
Bob Mead is a Well seasoned professional realtor. I would use them again in the future.
Catherine, Lindenhurst
Wed, 9 Oct 2019
As first time home buyers, we needed someone that would be honest and upfront with us about all the complexities of real estate. Bob Meade was understanding and walked us through the entire process so we felt prepared for each step. We felt he was in our corner at all times. It was a pleasure working with him.
Linda in Lindenhurst
Thu, 12 Sep 2019
My entire experience was Excellent. Bob was kind, professional, accomodating, and speedy Perfectly smooth!! An eleven!
Khaleev Ginyard, Huntington Station
Tue, 10 Sep 2019
I was interested in a mutli-family home and Mr. Meade made sure that I made the correct, and best decision for me and my family. We found the perfect LEGAL multi family, in a great location.
Lynda Distler, Lindenhurst
Fri, 6 Sep 2019
Bob Meade's expertise and his friendly manner took away the stress of selling our home. Easy to reach .... Bob was always cordial, attentive, and very responsive. Truly , Bob is the consummate professional and we highly recommend him as your go-to broker.
Kim Van Voorhis: Glen Cove, NY
Fri, 30 Aug 2019
Bob Meade was an excellent choice for an agent. Professional thorough and totally approachable. He listened to my concerns and made a daunting task completely manageable. He is knowledgeable and personable and always made everyone completely comfortable. He managed the advertising, flyers and open houses brilliantly. I highly recommend him!
Meghan Puzo, Seaford
Fri, 23 Aug 2019
Bob Meade and his daughter Megan Tennant were so helpful during our house buying process. They took the time to research homes based on our requirements. They were both always readily available whenever we needed their help or advice. I would use them again if I ever needed a realtor and I would also recommend them to anyone.
Amy O. Lindenhurst
Sat, 17 Aug 2019
Bob was excellent to work with. He was very proactive and responsive. We had a few hurdles to overcome in the closing of our home and Bob was on top of it all, giving advice and jumping in with solutions. We highly recommend working with him
Judy Hults. A former Lindenhurst resident.
Mon, 12 Aug 2019
Only heard good reports about Bob Meade. Friends and relatives had used him as their buying and selling agent. He gave us an appraisal several times before we finally decided to put our house on the market this year. So we got to know him and we liked him very much. Bob Meade is a knowledgeable man in the real estate world, for sure. He was right on target with our asking price. He is a gentleman and now we consider him our friend. We sold our house to the couple who came to see it 2 hours after Bob Meade put the pictures up on the internet. Took it off the market and never even put a sign up. Sold it for the asking price. We will certainly recommend Bob Meade to anyone who is looking for an excellent real estate agent.
Don Trimarchi Hampton VA
Tue, 6 Aug 2019
Bob is an outstanding professional for reality and communication.
Sean McGuire, NY
Wed, 31 Jul 2019
Bob was incredibly knowledgeable and helpful, he made the process of searching for a home comfortable and easy. He is excellent at his job and very personable. My experience was great. I have no Issues or complaints. I would highly recommend.
Gerry Chille, Amityville, New York
Sun, 14 Jul 2019
Bob Meade came highly recommended and we were truly grateful for his hard work and great communication throughout the entire process. We are very happy that we picked Bob and the Century 21 AA Team.
MemaVelardo Bay Shore
Wed, 1 May 2019
I would use Bob as an agent again and recommend him to friends and family. He was friendly, easy to talk to, very knowledgeable and knew the area.
Gary & Nancy -- Lindenhurst
Sat, 2 Feb 2019
He knows his stuff
JH Dix Hills Ny
Wed, 21 Nov 2018
I would testify on behalf Bob Meade for the sale of any home. He was professional and convincing in his initial meeting with us, for which he had statistics regarding sales of similar properties and comments about what buyers seek, i.e. what's important to them, when purchasing a home. A good man is Bob. I would recommend him highly.
Sandra Garcia - Lindenhurst, New York
Tue, 4 Sep 2018
I was very pleased with Bob Meade and Century 21 AA Realty.
Kerri-Ann Filippone, Oakdale NY
Tue, 4 Sep 2018
Bob Meade was a great person to work with during my husband and I's first time buying a home. Bob Meade always went above and beyond to make sure we were comfortable and to clear up any questions that we may of had. He was always available to talk or text, and if he did not answer at that time he was prompt in getting back to you. I would recommend Bob Meade to all my friends and family who may be looking to sell or buy in the future. I am extremely happy we had Bob's help during this stressful home buying process!
Christina, Lindenhurst
Sat, 14 Jul 2018
Before we started working with Bob Meade, my husband and I found the homebuying process to be difficult and stressful. Bob Meade changed that, though. He made sure we understood the process and made looking at houses fun. We are so grateful to him for helping us find the perfect home!
Danielle Martin
Fri, 29 Jun 2018
Everything went very smoothly and quickly thanks to Bob.
John and Caroline Murano West Babylon, NY
Tue, 17 Apr 2018
I have never dealt with a more professional, efficient, knowledgeable, and personable salesman than Bob Meade. First experience was in 2012 when we bought our house. After the purchase, Bob professionally followed up displaying words of gratitude for doing business with him. Additionally, Bob remembered us with each new season or holiday by sending warm greetings. In 2017 it was time to sell our house and did not even think about who to call. Bob listed our house and within one week, we received three offers. One of those offers was well above asking price. Contracts were signed and 6 weeks later was closing. Bob Meade is the man to call! :-)
Fred Unkauf, Lindenhurst, NY
Wed, 21 Feb 2018
Excellent overall performance and service
Rafael and Amanda Lora Babylon NY
Fri, 9 Feb 2018
Bob was excellent throughout the whole process of purchasing our first home. He was very knowledgeable and very honest throughout the whole process. He was also always available to answer any questions or concerns we had. We will definitely be recommending him to all our family and friends purchasing in the area. Thanks Bob!
Susan and Dan Albrecht Lindenhurst NY
Thu, 1 Feb 2018
Sold our home in 1 day. Can't get any better than that. Bob's suggestions and experience played a large part in getting our house sold quickly and painlessly. He was always available through out the process of selling our home. Bob always conducted himself professionally manner, but made us feel we were being taken care of by a friend.
Jason Koza, Copiague
Wed, 17 Jan 2018
Bob Meade was professional, friendly, helpful, knowledgeable and always available and accessible which proved very important while trying to purchase our first home.
Edward and Elaine Metz Monroeton Pa
Wed, 17 Jan 2018
Very professional , helpful and through . Always returned phone calls and addressed all concerns promptly . I would recommended Bob to anyone looking to buy or sell their home . He is a true professional
Demma, NY
Wed, 17 Jan 2018
Bob was so great to work with! My husband and I were first time homes buyers and let's just say the process of buying a home is not easy at all! But thankfully we had Bob! He always answered my calls/texts at all hours, always so professional! My husband and I would recommend Nob to anyone buying a home that's wants the process to go smooth and wants to work with someone who is honest and experienced!
AnnMarie, Massapequa Park
Wed, 17 Jan 2018
Bob was a pleasure to work with. He helped Caitlin and I find our dream home!
Donna Campon
Sun, 29 Oct 2017
Quality service, polite and did a great job!
Jacqueline - Long Island
Wed, 18 Oct 2017
Thank you to Bob Meade for helping us to find our new home. We appreciate his patience and feedback along the way when we were looking for the right opportunity. He was always willing to answer questions and provide us with advice that would help us throughout each new step. We will continue to refer other people to Bob in the future!
Joseph Brimlow, Bohemia
Thu, 5 Oct 2017
I have worked with Bob Meade on two separate occasions. We work together well, he took the time to understand my needs and situation which was complex. We developed a plan to sell one property wait a year then sell a second property while searching for a Mother/daughter to buy. I would highly recommend Bob.
Joseph Gibbons Babylon
Thu, 31 Aug 2017
Bob was polite, professional, and went above and beyond in helping me.
John Doyle Amityville, New York
Tue, 8 Aug 2017
I interviewed a dozen realtors before selecting Bob Meade. He is head and shoulders above any other realtor I came across. Smart, honest, hard working, patient, prompt, fantastic follow through, always ready to go the extra mile. Combine that with his extensive experience in real estate, and his intimate knowledge of the areas he represents, there is no other realtor I would ever consider. He never took anything for granted. Crossed every "T" dotted every "I", left no stone unturned. Always looking out for my best interests in any way he could. Personally present for every inspection, always reading through the contracts himself. Answered his phone day or night, if he didn't have an answer to my question, he would get me one. He brought so many things to my attention that I would have missed, I felt so safe and comfortable with him representing me. An asset to any real estate negotiation. I honestly would not consider buying or selling a property without having Bob Meade represent me. He is the benchmark other realtors should strive for.
Bill Kolln Lindenhurst
Wed, 7 Jun 2017
Bob Meade was extremely helpful informative knowledgeable and readily accessible would strongly recommend Bob for these outstanding qualities
E. Jones Central Islip
Sat, 3 Jun 2017
Bob Meade helped me with the sale and purchase of my new home. Bob is the consummate realtor and individual. He is patient, knowledgeable and extremely helpful. I recommend Bob Meade wholeheartedly!
Michael Belling, Lindenhurst
Fri, 2 Jun 2017
As I have said many times, having a knowledgeable realtor supporting you is the single most important part of selling your home. With Bob, you have the best of the best. His local knowledge of inventory, comparable properties, market trends, among other very important factors, is unmatched. We knew from day one with Bob we would sell our home quickly, and at the right price. Our home's location made a potential sale tricky, however, Bob helped us find our buyer in just over 2 weeks!! From initial conversations to the final closing, we could not have been happier with Bob and with Century 21AA Realty. They are true professionals, and we feel, made all of the difference in the successful sale of our house.
Peter, Massapequa
Mon, 29 May 2017
Bob presented himself with integrity rather than a "hard sell." He took time to listen to our needs and explain the marketing procedures before we even signed on with him.
Anita & Mike Miller, Massapequa Park, NY
Fri, 26 May 2017
Bob Meade has sold multiple properties for us and is currently our agent for our uncles estate sale in Southampton NY. He is the ultimate professional, well prepared and knowledgeable as an agent. The broker owner Frank of Century 21 AA helped us buy our first home when we moved back to Long Island NY in 2008. Since then we have had nothing but success in both purchasing/selling homes with these professionals.
Gabriela McQuillen, Sayville NY
Fri, 31 Mar 2017
Bob, was a pleasure to deal with. Our house went on the market on a Wednesday and was sold by Friday and caused a bidding war. I would recommend Bob to anyone looking to sell a home. He was able to get our house sold and into our forever home quickly and painlessly with our best interests always up front! Amazing job Bob thanks again!
Gabriela McQueen, Sayville NY
Fri, 31 Mar 2017
Bob, was extremely knowledgeable and professional. He made the home selling and buying process painless and fun! We couldn't have asked for a better realtor!
E. Jones of Amityville
Fri, 24 Mar 2017
Bob Meade is extremely knowledgeable and professional. He was always accessible and prompt. It was an absolute pleasure working with him and I would definitely recommend Bob to family and friends.
John D., Lindenhurst, NY
Mon, 13 Mar 2017
We had dealt with Bob 15 years ago when we were first looking for a home in Lindenhurst and were impressed with him then even though we ended up finding our home through another broker. We had recently touched base with Bob regarding his thoughts regarding senior housing for my mother, and he went out of his way to help us. A few months later when we decided to look for a new home for ourselves, there was no question we were going to use Bob.
Candy Bayack
Sun, 12 Mar 2017
Bob Meade was extremely professional and knowledgeable. He always gave us excellent advice when issues or concerns arose. I would and have recommend Bob to friends and family.
Matt ~ Sayville
Wed, 1 Mar 2017
Bob was extremely attentive and helpful. He assisted us every step of the way. He was always willing to get on the phone and break things down for my wife and I, a relief since we had never purchased a home before. Bob is very friendly, knowledgable, and accessible. Always on time and on top of things. It's great having him on your team when going through this complicated process.
Lou
Fri, 30 Dec 2016
Bob Meade is the best realtor that I have worked with ever. I deal with realtors on a daily basis, so I can make that comment. Would highly recommend Bob to all.
Anne Lombardo, Bellerose, New York
Wed, 14 Dec 2016
Bob Meade was recommend by my Son Anthony Lombardo, he was very very happy with Bob when he was looking to buy a house. My son could not speak enough of how wonderful Bob was, so that was good enough for me. I am very happy I followed my sons advice. Bob is a true professional and at the same time he is understanding of our needs
William Kolln lindenhurst
Wed, 7 Dec 2016
A real pleasure to work with
Laura Neumann, Lindenhurst, NY
Fri, 25 Nov 2016
I would use Bob Meade in all of my home sales. He sold my home in record time as promised.
David DeJesus Massapequa
Fri, 18 Nov 2016
Bob Meade is an exceptional real estate broker. He was great to work with, knowledgeable and honest. I highly recommend him.
Emanuel Puntorieri West Babylon N Y
Fri, 18 Nov 2016
Great Job..................
Maureen & John Rathjen
Fri, 18 Nov 2016
Bob Meade was an outstanding agent who made the stressful home sale process smooth and worry-free! He anticipated our obstacles and guided us skillfully through the process. Knowing how to price and market our home allowed us to sell our home within the first week it was listed! He also went out of his way to assist us in our relocation and connected us with other excellent agents. Thanks, Bob!
Mike & Kelly
Sat, 29 Oct 2016
Bob was wonderful to work with.
Jerry and Jill Horn, Lindenhurst
Fri, 28 Oct 2016
We have dealt with Bob Meade before and he will always be our first choice!
Joann M - Massapequa
Wed, 12 Oct 2016
Bob was extremely proactive in the selling of my home and the purchase of my new home. He was very timely and knowledgeable in all aspects of the selling and buying of the properties.
Vincent Salvo lindenhurst ny
Fri, 29 Jul 2016
I would recommend Bob Meade to anyone who is looking to buy or sell a home.
Joann Marutollo
Mon, 25 Jul 2016
Mr. Meade was knowledgeable, informative, and above all he provided a "pressure free" relationship. In all above areas Mr. Meade was more than excellent.
Joseph Demalderis Selden New York
Tue, 28 Jun 2016
When we had questions he always got back to us right away. If he didn't know the answer, he would find out the info and get back to us right away, even when he was out of town (always working)
Kathleen Massapequa Park
Fri, 24 Jun 2016
Bob was very knowledgeable about what our needs and likes were! He always kept us informed along every step of the way. He always returned my phone calls or texts in a very timely manner. I am extremely pleased that Bob was so helpful in finding us a home that I had been hoping for! I will certainly recommend Bob to anyone who is looking for a fantastic realtor! Bob is a wonderful asset to your organization! He is a kind and gentle spirit, with a nice sense of humor mixed in No comments, just completely satisfied! Basically wonderful to work with! I couldn't have asked for a better realtor!
Patricia P, Lindenhurst
Fri, 3 Jun 2016
Bob Meade was knowledgeable in all facets of the sales process: preparing the house for the market, pricing, advertising and negotiation on my behalf with prospective buyers. He is a true professional - I have already referred him to one of my associates at work!
Joseph Nelson: Kings Park
Sat, 28 May 2016
Bob Meade out shined every other agent i interviewed with his knowledge and professionalism. Staff performed awesome. When i would call the office the phone was always answered promptly and professionally by a human. It was a pleasure dealing with Bob Meade to sell my house. In my business I meet a lot of agents, so I can speak from experience in saying that I'd be more than happy to use Bob Meade, again to sell my home and strongly recommend him to anyone looking to sell or by a home.
P. G. Bay Shore
Mon, 2 May 2016
Bob did an excellent job and was truly a pleasure to work with. His patience, understanding , and effort was truly appreciated by our family. Thank you so much, Bob for everything you endured selling the house!
Anna.M Molina current location 1330 HarborTowm Rd Kissimmee do 34345
Thu, 31 Mar 2016
Bob Meade was wonderful in one of my most stressful time sailing my home. I am looking to start the retirement process and Me Meade no only did he kelt me forcused he made sure I wouldn't have any in answered question from the beginning to the end of our business relationship. I will always recommend Me Meade for real needs. I really hope your agency values Me Meade integrity, hard working and honestly. Thank you for givnf me the opportunity to do this survey on his behalf. Thank you very much. Anna Molina
D. Nee, Lindenhurst
Tue, 1 Mar 2016
I know Bob personally, and knew he is reliable and trusted. I value his input, and knowledge of my needs. All went very well. Bob kept me informed of the progress throughout the entire process.
Barbara
Wed, 13 Jan 2016
Bob Meade was professiona...returned calls and emails promptly. He made certain that all paperwork for the house was complete and provided documents to buyers agent and both attorneys
Jef dimartino 76 buffalo av Medford ny
Fri, 8 Jan 2016
Bob is the only agent I ever delt with that is not a bullshit artist,he is honest,tells the truth,and for over 30 years of dealings I have sent him customers and they were very happy with his work and sent him other people,we think the world of him,he is the best
Joe Haberkorn, Huntington Station
Fri, 8 Jan 2016
Bob is open and trustworthy. He is very approachable, easy to talk with and professional.
Jessie DeNunzio, Lindenhurst, NY
Tue, 17 Nov 2015
We were looking for a home for a long time and finally decided to seek the help of a realtor. Family members and friends have known and/or dealt with Bob Meade in the past, and we were confident he would do right by us. Bob knew our wants and needs perfectly, and displayed a lot of patience and ongoing determination as we continued to be very selective. Eventually, he alerted us to our house within a day of it being on the market. Knowing it was going to be a desired property, Bob was in quick and constant communication with us, devoting much of his time to ensuring we placed the accepted offer. We can't thank him enough for leading us to our new home sweet home!
Dominic S.Armano 34 Joyce's way
Sat, 14 Nov 2015
I have used Bob in the past and he always does a great job. I will always turn to Bob for my Real estate needs Bob is very professional. He was there for me from start to finish. He made selling my house easy. He took care of everything. Bob always took my calls and answered my questions day or night. He was very helpful and always patient with me. I bought my first house with Bob 25 years ago. I always call Bob when I need a real estate. I trust him.
Pete Vollmuth, Lindenhurst
Thu, 5 Nov 2015
Bob is a true professional. He is experienced, knowledgable and helpful. Working with Bob was a pleasure. I will recommend Bob to all my family and friends when they consider buying/selling their homes.
Deborah Vicino, sale of 245 North 5th Street, Lindenhurst, NY
Mon, 28 Sep 2015
As stated Bob Meade was very attentive to our needs, and communicated with us at every turn to ensure the sale of the property. He is more than just a real estate agent, he's a friend who was looking out for our best interests. I will recommend him to anyone who may be looking to sell or buy a home. He is also very knowledgeable of the area and gave really terrific advice during the process of the sale. I want to thank him very much for his hard work and enthusiasm.
Dominick Soldezzo NY
Fri, 18 Sep 2015
Bob Meade was assigned to us and was fantastic. We couldn't of been happier with his professionalism & expertise. The whole process exceeded all expectations Fantastic. An asset to century 21.
dominic armano 34 joyce's way bayshore, n.y. 11706
Thu, 27 Aug 2015
Bob Meade has always been a fantastic broker. He was able to find the perfect house for us. He knew what we wanted and found our place in a very short amount of time. He is also my broker for the sale of my house. I would recommend him to all my family and friends. He took away the stress of home buying and made it a great experience.
K Mik West Babylon
Wed, 26 Aug 2015
Bob was with us every step of the selling process, and went over and above during our closing and we were beyond grateful!
Jim Castelli New York
Wed, 19 Aug 2015
Bob Meade was very understanding and patient with me.
Pete and Jenn Vollmuth, Lindenhurst
Sat, 1 Aug 2015
I noticed that Bob Meade had sold homes in my neighborhood very quickly because of the yard signs that he posted. I noticed that the yard sign went up and advertised "for sale" and very quickly were "under contract". This is what caught my attention and why I called Bob initially. Bob Meade was terrific. Even better than terrific actually. He was exceptional. Bob's advise and guidance throughout the sale of my home and purchase of a new home was always accurate and extremely helpful. I learned that I could trust Bob and I value his opinion and expertise very much. Bob Meade is terrific at his job. He provides a service that I don't think many realtors can deliver. He is extremely knowledgeable and he knows how to develop a relationship of trust without pressuring people. I was very lucky to have Bob as my realtor and I would recommend him to anyone that was looking to sell or buy a home (and I don't recommend people very easily). Bob is exceptional. I'm not sure I can describe in words how grateful I am for the work Bob Meade has done for me and my family. He is honest, knowledgable and hardworking. He always made me feel like I was his only client, when I knew he was busy with many other things. Bob is a master at his profession and is a great example of what a professional realtor can do to help people take the next step in their lives. Thank you Bob!
Michael Vespoli Commack, NY
Wed, 29 Jul 2015
Mr Meade provided all of the assistance I could have asked for in my greatest time of need. As a result of my father's passing, I had to make an attempt to quickly sell his home and with Mr Meade's professional knowledge, I was able to accomplish what we set out to do. Would recommend him to anybody looking to sell a home.
Charles Mailloux
Thu, 2 Jul 2015
The process of selling and buying a house was the most stressful experience I have encountered. I couldn't have made it through without Bob. He was fantastic, prompt and knowledgable, a real complement to Century 21. I would give him the highest reccomendation possible.
Stefanie Frend
Mon, 22 Jun 2015
Every aspect of the home buying experience was a pleasure. Bob made what could have been an intimidating process both fun and manageable. As first time home buyers, we could not have asked for more. Most important of all, Bob helped us find the home of our dreams.
Charles Mailloux
Wed, 8 Apr 2015
While Bob's record was helpful in having us choose him, he has such a great reputation in the community that we were impressed with. My best friend's family sold their house with Bob and had nothing but good things to say about him. That's why we chose him. My family and I were impressed with how he handled the sale of our house including his knowledge, courtesy and professionalism.
Paul Chieco Vice President K of C Home Association of Lindenhurst Inc.
Tue, 17 Mar 2015
we felt that Bob Meade was the most knowledgeable broker for our situation. Bob would never make us wait for an answer or delay in any of our communications Our agent Bob Meade was diligent in his negations and his handling of our prospective buyers.
Jim Barthelmes President or the Knights of columbus home assoc.
Sat, 14 Feb 2015
Bob is the #1 sales associate in Suffolk county for a good reason: honesty and integrity
JIM VELTEN BALTIMORE MD.
Fri, 6 Feb 2015
BOB'S EFFORTS WERE OUTSTANDING.
Click Here to See More Reviews