Testimonials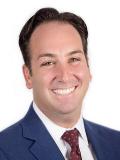 Joshua and Emmie, Jacksonville, FL
Mon, 30 Mar 2020
Mr Christopher Dellaccio exemplifies the characteristics of a true professional. We were in a rush to sell our home because my husband had received a promotion in another state. As you can imagine, it was very stressful. Mr Dellaccio explained everything in simple terms for us to understand and guided us through the entire process seamlessly. Any concerns or questions, he was always available to help or provide us with answers day or night. We put our house on the market and we received an offer in about 2 days!! He is very personable and easy to speak with. Our only regret is that he doesn't work in Florida where we are moving. If we move back to the NY area, we will only use Mr. Dellacio. We highly recommend him. We will recommend him to all our family and friends. Great job.
Vicki Gazdick Lindenhurst
Tue, 17 Dec 2019
Very satisfied with Chris.Professional when dealing with people.Available when needed. Satisfied Job well done. Vincent Forlenza was professional.He made the process of the sale easy. He works well with Chris.They complement each other. Team work.
Lindsay C, Lindenhurst
Mon, 16 Dec 2019
Chris was great - knew our area very well. He priced the house perfectly and sold it within a few days. He also had some challenges with the town but dealt with that for us as well! Chris is easy to work with, reliable, knowledgeable, willing to always talk to us at any time of the day. This was our second time using Chris and will be recommending him to anyone else that needs someone to sell their home!
Eric C Lindenhurst, NY
Tue, 26 Nov 2019
Chris and Laura did a fantastic job of not only making sure we were comfortable during the process of selling our home but also making sure they did what they could to make the process as easy as possible for us.
S. Villela, West Babylon NY
Tue, 24 Sep 2019
An excellent agent from the first meeting all the way to the day of closing. He knew how to price the property, opened to discussion, prepare all advertisements with a professional photographer, and got the word out that my place was available on the market. He did it so well, that I received three offers on the first day of appointment showing. Highly recommend Chris as an agent. He is excellent when it comes to relocation scenarios, which mine was. Thank you Chris!!
Ellen Bello, Lindenhurst
Sun, 4 Aug 2019
Chris Dellaccio is extremely knowledgeable and very articulate. He is an absolute expert at what he does for today's real estate market. His pleasant personality makes the real estate transaction enjoyable and satisfying. He is highly reccommended.
Anthony Schry, Levittown NY
Tue, 30 Jul 2019
Christopher Dellaccio was extremely knowledgeable of everything we ever asked of him. He was open and honest, and lead us in the right direction time and time again.
Michael Frey - Naples , Florida
Fri, 12 Jul 2019
Chris has a great personality and you can see he enjoys what he does. Chris's experiences in the Real Estate business shows , Chris always had the answers to any questions we had about selling our home . Chris handled the sale and closing of our home excellent! Chris set up the home inspectors visit as well as the new owners taking measurements for there new home . I will recommend Chris to anyone I know either buying or selling a home . Chris and his staff did an excellent job ! Thank you again Chris .
June Lombardi, Sullivan County, NY
Mon, 25 Mar 2019
Mr. Chris Dellaccio was recommended by a local real estate attorney. The attorney was recommended by someone I trust. I was an absentee landlord for many years. Once my tenant of 34 years moved out, I was ready to sell the home. Had I not been fortunate enough to get referrals, I'm not sure who my attorney or selling agent would have been. It turns out that the house needed some work. Again, who would I have turned to since I live far away? Chris was accurate in his pricing and time frame. He was clear in explaining everything that was going on from beginning to end. Chris went above and beyond by arranging for contractors to do repairs, took pictures for me to see problem spots and the completed repairs. He even took money out of his own pocket to resolve a couple of matters. He kept me informed by text, phone and email and was always available if I had questions. This was a 100% stress free transaction! Can you image that? Believe me, I know about stress and it's not pleasant. If you have any doubt about what I have stated, please have Century 21 AA get a hold of me and I will tell you how the sale of my house was an exceptional experience. I am forever grateful.
Donna D., Lindenhurst
Wed, 21 Nov 2018
Chris not only understands the market and the mechanics of a transaction, he excels at properly guiding a client through the process. I was an out of area seller who needed assistance with resources to complete the renovations at my home. Chris has solid relationships with a host of contractors, vendors, and laborers who all made time in their busy schedules to help with my project. As offers were received, Chris laid out the details and explained how each item would, or could, affect the transaction. Chris is professional, polite and effective. Listing my home with Chris was the absolute right decision.
Brendan Leo, West Islip
Mon, 29 Oct 2018
Chris was very helpful throughout the entire process. He was very thorough and made sure we knew everything about the property. He was always available to take our calls and questions. I highly recommend Chris to anybody looking for a home.
Kelly Kern, Seaford
Tue, 23 Oct 2018
We had an excellent experience with Century 21 AA, and our agent, Chris Dellaccio. Our home was elevated after Superstorm Sandy, and had some unique features that made it difficult to analyze comps in the area, but Chris really did his homework and provided us with some great suggestions on how to price our house. He came up with a strategy and timeframe with us if we did not get any "bites" from our open houses, but thankfully our house went to contract in less than a month with his help. We appreciated Chris' patience with us and our numerous questions around the process, and his sense of urgency was also key to helping us secure our new home
yuli kitaevich on my way from Long Island to Cincinnati
Thu, 13 Sep 2018
Keep up the good work. Thanks to you and to Krystian
Jacqueline Pace, East Islip
Mon, 3 Sep 2018
Chris was great. He sold my co-op in a quicker time frame than I thought it would sell and made me a profit!
Matt, Farmingville
Fri, 6 Jul 2018
Chris was amazing to work with. He is professional, friendly, and very knowledgeable. He was a huge help getting us past the hurdles associated with buying and selling our house, and the additional unforeseen stressful occurrences that popped up along the way. I would definitely work with Chris again.
Anthony Branscum, Massapequa
Fri, 22 Jun 2018
Chris and his team were fantastic. All of our questions were answered timely and honestly. We always felt comfortable and would recommend Chris to anyone. We could not be happier!!
Lori Cunningham, Fremont, NH
Sat, 9 Jun 2018
Great! We met with Frank Dellacio, and he was very thorough and knowledgeable, and so we felt confident that this agency would work well for us. We were right!
Jack Scalia
Fri, 11 May 2018
Chris was always responsive to our questions. His guidance was excellent and most welcomed as we were dealing with the sale of our families home for 48 years. He allayed our fears and guided us through unfamiliar territory.
Barbara of Westbury, NY
Fri, 11 May 2018
Chris is very knowledgeable about our type of home and the neighborhood. He is also knowledgeable about relocation process and also about the market and real estate business overall. He is a go getter and knew that he would sell our home. He is also very personable and great to work with. Chris helped us along every aspect of our sale. Couldn't have had a better experience with anyone else. Chris has gone above and beyond his duties, always giving it his all. This all would not have been possible without Chris DellAccio's help. He has been instrumental in making this happen. From the moment we met Chris, we knew we were in good hands! Chris is not only intelligent and knows the business phenomenally, but he is professional, courteous, caring and all around great person. He always made us feel as though we were his only clients and was accessible to us at any time. I would recommend him to not only folks whom are relocating but to anyone wishing to sell their home. We are so thankful we made the absolute perfect choice!
Eric H, West Islip
Sat, 10 Feb 2018
From start to finish of the home buying process Chris was extremely helpful and patient. He answered all out questions and all his recommendations made the mortgage process fast and simple
Kerri Babylon
Fri, 5 Jan 2018
Chris was amazing!! We're so happy we met him at an open house and knew right away that we wanted to make him our broker. He was wonderful in every way. i would recommend him to anyone looking to buy or sell a house!
Gerry F, Massapequa Park
Sun, 3 Dec 2017
Chris was the perfect combination of professionalism and warmth. He put us at ease and made selling our home stress free!
Mike Dean
Wed, 25 Oct 2017
Experienced local Realtor with excellent staff . Chris understood exactly what we wanted and delivered excellence from beginning to end .
Bernadette Gorycki, Shirley, NY
Mon, 9 Oct 2017
Chris Dellaccio was extremely personable and attentive to our needs. He worked diligently and it was obvious he was looking out for our best interest. He was always on time, returned all phone calls, and answered all of our questions in detail. We are extremely grateful and more than satisfied with how he worked with us and for us. Our house was sold just two days after it was put on the market. Nothing could have gone more smoothly. Wonderful!! Excellent
Joanne, Seaford NY
Tue, 26 Sep 2017
Christopher Dellaccio's presentation was very impressive, he stressed how Century 21 had the personnel to follow up on all aspects of the selling process and he listened and addressed any and all concerns that I had. He explained his marketing strategy in order to price the house for a quick sale. Chris got us almost full asking price and presented us with a buyer that was able to get a mortgage without issue. Chris talked the talk and walked the walk! I would recommend him to anyone looking to buy or sell a house Could not have gone any better!!
Ed Sullivan, Bohemia
Sun, 24 Sep 2017
We were very pleased with the professionalism yet friendliness in our experience with Chris Dellaccio and the others that were part of the process. We would recommend him to our friends and relatives. He was pleasant, helpful and friendly. We were in our new home in 6 months.
Sarah, Deer Park
Sat, 9 Sep 2017
We were very happy with how Chris helped us sell our home. This was our first home sale and he was very helpful throughout the process. He is very knowledgeable, we followed his recomendations and they all paid off.
Lisa Brown East Northport New York
Thu, 1 Jun 2017
Chris was so helpful and hardworking throughout the process of putting the house up for sale to the closing contract on the house. He was always available, returned calls/texts promptly and was just a pleasure to work with. Our family really appreciates Chris' professionalism and job knowledge. He did a wonderful job for us and we are very thankful for his hard work and expertise.
Michael cozier, west babylon
Tue, 2 May 2017
Chris knew the perfect pricing for my house, because he is very knowledgeable of the area. His experience made selling my house fast and efficient. I was very happy with chris, I got the price I was looking for when selling the home. He is was polite and professional, I would highly recommend him as an agent.
Debbie North Babylon
Fri, 30 Sep 2016
Christopher Dellaccio was an excellent agent for my home sale. I would absolutely recommend him. He was polite, very knowledgeable and took care of my concerns immediately. He was an ace negotiator with our buyer and his agent.
Bill, West Babylon, NY
Wed, 20 Jul 2016
We were moving on short notice to another state for work. We met with Chris Dellaccio less that two weeks before the start date of my new position. Chris explained the how and why of our home value and his plan for selling the home. Chris immediately gave us the confidence to select him to represent us. His valuation of the home exceeded the value estimated by other realtors which we found out after selecting Chris. This was because we were using a relocation company and that is how they worked. Chris had an offer for the asking price the first week the house was on sale and we were in contract the second week. Chris kept us informed throughout the process and the closing went smoothly. Because my wife and I were living in a different state while the house was being sold Chris went the extra mile and checked on our house and arranged to have the grass cut when needed, checked on the house when we asked him to (our electric bill seemed high since we weren't living in the house but it was an estimated bill based on the past years consumption which we failed to realize), and even collected a few personal items that we mistakenly left behind when moving. Chris performed excellently throughout the process and I would highly recommend him to anyone wishing to sell their home.
Rosa Meyer SC
Sat, 2 Jul 2016
Christopher was very polite and answered all my questions and was there when I needed him.
D Florio, Rock Hill SC
Fri, 1 Jul 2016
Chris was very professional in the sale of our home. Whenever communicating he got back to us in a timely manner. I would definitely recommend him to anyone looking for an agent!
William Peacock, Ocean Isle Beach, NC
Sat, 23 Apr 2016
I was very happy Cris and his team, they made us feel very comfortable and admired the decoration of our home...they were very pleasant ...the process from the beginning to the end took six months and Cris made the event very rewarding foe us..the buyers loved the home and garden...it just took the right timing to find our buyer.
Leo Calvo, Lindenhurst
Tue, 8 Mar 2016
Chris Dellaccio was professional and courteous. He always spoke honestly and pushed us in a direction that was right for our family. He showed us any house we found and always gave us pros and cons to each house. Chris was a pleasure to work with and he would be my first recommendation as a realtor. My wife and I look forward to working with Chris again in the near future.
Diane Anderson, West Babylon
Thu, 7 Jan 2016
Chris did a great job, everything went perfectly.
Anthony G East Islip
Sat, 31 Oct 2015
Chris is excellent at what he does. If you are buying or selling a house on Long Island Century 21AA is the agency and Chris D is your go to agent.
Mike Ferrugiari
Wed, 30 Sep 2015
Chris did a great job in finding our dream home in the exact location we wanted. The house is ideal for growing a family and we can't thank Chris enough for the great job he did. He was a pleasure to work with.
Andrew Mullane, North Babylon NY
Tue, 22 Sep 2015
Christopher Dellaccio is a consummate professional that exceeded all of my expectations. His market knowledge was spot on. We had excellent attendance at every open house and several offers.
Heide Ratje, East Patchogue
Fri, 11 Sep 2015
Chris came highly recommended by my best friend who had recently bought a home in West Babylon where we were interested in buying. Chris was immediately attentive to our needs and did his best to accommodate our small budget. He was flexible and offered guidance through every step of the process. Chris' professionalism, knowledge, patience, and caring nature was exactly what we were hoping for in a broker. We could not be more satisfied!
Mike McIntyre
Thu, 10 Sep 2015
Outstanding experience wuth this agent as well as office. I would not go anywhere else. The ease of our process is something every buyer should have. His knowledge was remarkable.
Kurt & Corey Congero, Florida
Tue, 1 Sep 2015
We were not ready to sell our home. My company relocated. My family and I moved to another state just after we listed with Century 21 AA Realty. Chris Dellaccio stepped up and handled the entire sale. The house was on the market about a year. Chris maintained the house through one of the worst winters. When the spring came he held several open houses and the house was sold. He kept his eye on the market and guided us to the right price point. We actually had a bidding war and got more than the asking price. Chris was always accessible and answered all our questions knowledgably. I would highly recommend Chris Dellaccio to family and friends.
Tim, Wantagh
Wed, 15 Jul 2015
Chris' professionalism, local knowledge, and friendliness made working with him a great experience. As first time buyers he put our worries at ease, amswered every "dumb" question, and made what could be a stressful process an overall enjoyable one. I would highly recommend Chris to anyone in the market to buy or sell their home, regardless of price point.
Claire farrugia
Fri, 26 Jun 2015
The above says it all!
Larry Bilello
Tue, 24 Feb 2015
Chris DellAccio and Jeff Mistretta are wonderful to work with. They were incredibly responsive to our needs and worked with us through a very long home search process. They were both incredibly knowledgeable, thoughtful, and would drop anything to help us. I would recommend Chris and Jeff to all my family and friends. Thank you guys so much for getting us in to our 1st home.
Matthew Steiner West Babylon
Fri, 20 Feb 2015
Chris is an amazing agent. We had very specific needs and wants and he satisfied us 110%. He was extremely professional and is always available just to text or cell phone call away at any hour. His knowledge of the industry and sound advice would help anyone out.
Maria, East Meadow
Fri, 9 Jan 2015
Working with Chris was easy and he was very reliable.
Click Here to See More Reviews