Testimonials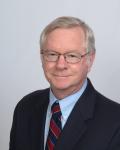 Laura C, Lindenhurst NY
Fri, 4 Sep 2020
Chris was so helpful and always available for us. He made the entire experience so easy and has a kind demeanor that was so necessary to calm our fears and anxieties throughout the overwhelming process of being first time home buyers.
Erin Harris, Rockville Centre NY
Thu, 23 Jul 2020
We loved working with Christopher Gavin. Throughout our entire home buying process, Chris was always accessible. It was clear that Chris is passionate about his job and about helping others find their perfect home. I felt that we could trust Chris throughout our entire home buying process which was so comforting to know. With this being our first time purchasing a home, we had many questions. We both felt that we could ask Chris anything without any judgement. Chris was absolutely amazing throughout our entire home buying process. He was patient with us as we tried to find the perfect fit. Chris was always on time, prepared, and knowledgeable about every house / co-op that we visited. Chris was very personable, we felt that after finding the perfect home, we also formed a personal relationship with Chris. He was a pleasure to work with. He always listened and responded to any request or thought that we had. We knew that Chris would do everything he could to help us find the perfect home. It was always very clear that Chris had our best interest at heart. We are so thankful for everything Chris did to help us find our new home and we would highly recommend Chris to anyone looking to buy a home.
Joe and Devyn Wilcox, Long Island NY
Fri, 18 Oct 2019
We had a great time house hunting with Chris. He always made himself available and was happy to answer any questions we had. This being our first time searching for a home, we had a lot of them. We were very thankful to have him on our side, as there were times the process was discouraging. Chris was quick to encourage us to continue on the journey of finding the right fit for us- which we did, rather quickly! Chris was very knowledgeable throughout the process and gave us great insight into all of the different neighborhoods we looked at. We felt confident placing an offer, knowing Chris was doing his best to ensure we ended up in a home we loved. We cannot thank him enough for his dedication and experience. He was essential in helping find our very first home!
Liz, Massapequa
Thu, 17 Oct 2019
Chris Gavin was extremely detail-oriented and was ALWAYS available when we needed him. He was an absolute pleasure to deal with in every aspect, from scheduling appointments to when we had questions or concerns. He was a calming influence and voice in our process. I will always highly recommend him!
Gabby W., Farmingdale, NY
Mon, 7 Oct 2019
Working with Chris was a joy. He helped me feel like I knew what I was doing. And it was obvious that he was an expert. He seems to always be available to answer my questions, and put me at ease. Any road bumps we hit, he dealt with fantastically. Our house sold quickly for more than we thought possible. We spoke to other realtors but it never was a competition, Chris Gavin made the sale of our first home a pleasurable experience and I would recommend him to anyone.
John Trimble, Massapequa
Sun, 6 Oct 2019
I was very impressed by Chris' consideration of my goals regarding the sale, and by his CMA, and strategy. It was a pleasure working with Chris, and if I had further real estate needs in the area, I would contact him again.
Karen Bailey Amityville, NY
Sun, 29 Sep 2019
Chris Gavin was recommended to me by a family friend who had used him to sell a home for them. From the first time we met Chris we felt very comfortable with him. He solely had my best interest in the sale of my home. Chris was always available when I needed questions answered and he was very honest. Chris was an excellent communicator. He kept the house safe as a lockbox was used at all times. Chris guided me thru the process but allowed me to sell my home. I highly recommend Chris Gavin and will continue to recommend him to family and friends.
Debbie Dion
Mon, 19 Aug 2019
Chris went above & beyond the scope of a realtor. His warm, courteous and engaging manner made the entire selling and buying process a pleasure.Not only was he highly attentive, he returned phone calls promptly, answered all my questions and always considered my availability first before confirming an appointment. Throughout the selling process, Chris remained calm and focused, which was especially appreciated after the contract was signed. His suggestions were always right on target. He has become a friend and I will highly recommend Chris to everyone in the market for selling or buying.
Becky Holmes
Sat, 17 Aug 2019
I loved it
Michael Rutigliano
Fri, 2 Aug 2019
Christopher was always polite very good appearance and he knows his job
Lynn Twohill, Englewood FL
Tue, 9 Jul 2019
Chris followed up for nearly a year prior to my being ready to sell. Providing a pre-sale inspection and professional photographer are excellent services. Marketing analysis was spot on. My home sold above market sale price so very happy customer.
Brian G. Massapequa, NY
Mon, 28 Jan 2019
Christopher Gavin worked hard throughout the whole process to make sure that we were satisfied with the results. Anyone looking for a successful and rewarding sale Should consider Christopher an excellent associate to be working with.
Ronald Wilcox, Massapequa, NY
Fri, 28 Dec 2018
Chris Gavin is a good friend of mine and of my wife. Knowing the quality of his character, his sales style, his habit of helping others, his ability to give his best all of the time, his attentiveness and responsiveness and his willingness to do whatever he can to serve his clients made Chris an easy choice to be the broker for my Mom's house. The house was built for my parents around 1949 and has always been our family home. My three brothers and I wanted someone who understood the importance of this home to us and whose style would keep the sales process friendly and non-confrontational with minimal pressure. Chris met these hopes and goals and brought so much more to what in other hands might have been a less pleasant process. Chris Gavin's approach was always professional, and he earned our complete trust. I can't thank Chris enough for his constant availability and quick and helpful action whenever it was required. He positioned the house for sale perfectly and counseled us on how best to prepare and present the house to potential buyers. His confident and friendly manner attracted great sales activity through the many open houses he hosted. He always went the extra mile to ensure that house looked good for presentation, even handling certain chores with me such as emptying a basement dehumidifier, opening windows for ventilation before potential buyers arrived and keeping the yard and walks neat and safe. I rate Chris Gavin as a superior real estate sales professional. He is a real gentleman and handled all aspects of the marketing, negotiations, and closing with sensitivity to my family and with awareness of meeting our goals while at the same time understanding the goals of the purchaser to bring the parties to contract. When the buyer needed to switch from a conventional to FHA mortgage, Chris articulately described the extra inspections and steps requires and guided us through the process, advising us as to how best to prepare the house for a higher level of scrutiny and a more comprehensive appraisal process. My brothers and I could not have scripted a better process to sell our parents' and our home. Chris tirelessly worked to make the process a smooth one for us, and his efforts ensured that the sale proceeded with dignity and honesty. We were completely satisfied. Chris is a talented and personable professional. Chris Gavin was exceptional at every step of the process. He handled the sale as if the house were his own family's home. I would give him my highest recommendation to anyone looking to sell or buy a home. He is a quality individual and he brings the highest integrity and skill to his work. Chris is the real deal and brings about good results with his easy style, charm, grace, knowledge of the industry and resourcefulness.
Kelsey & Massapequa
Fri, 16 Nov 2018
We met with him because of multiple recommendations we received. We ultimately chose him because we believed he understood all of our wants/needs and seemed dedicated to finding us our home. He made himself available to us throughout the entire process. He is kind, patient and extremely knowledgeable. Went above and beyond for us. After searching for a home on our own for around 2 years, we decided to find a real estate agent. Chris found us our dream home within 3 months. He made the process easy for us and we can't thank him enough for his kindness, dedication and expertise. We highly recommend him!
Susan
Thu, 6 Sep 2018
Chris was a pleasure to work with. He gave you the space you need when looking through a house and afterward would try and help you with any questions you had. He was very helpful and thorough on the day of closing and throughout the closing process. He made sure that all issues were resolved as quickly as possible.
Kathy Vecchione, Holbrook
Mon, 13 Aug 2018
Chris and George both aided in the sale of my home and in the purchase of my new home. I never was not able to contact them any day of the week or time. They answered all my questions, and handled all my concerns in a prompt timeframe. They also were very calming during a stressful time, and I always felt like they had everything under control. I feel fortunate to have used them as my realtors.
Michelle Johns, Smithtown
Fri, 20 Jul 2018
Christopher Gavin was always available for us when ever we needed. I was actually going to pass our new house by when I saw it online. Then Chris called and said he set up an appointment for us and he had a good feeling about this one. As soon as I walked in, I knew it was our new house. We are so thankful for all of Christopher Gavin's hard work and dedication in helping us find our dream home!
Maria G. Levittown
Sat, 9 Jun 2018
We highly reccomend using Christopher Gavin if you are looking to buy or sell your house. He is wonderful to work with!
Stefany Arias and Jose Sanchez
Wed, 3 Jan 2018
Chris is a very professional and charismatic. He was extremely knowledgeable and answered every question we had. He help us list our home at the right price and we went into contract in a week. Thanks to him we were able to find our forever home. We would recommend Chris to anyone that is looking to sell or buy a home. Century 21 it's very lucky to have Chris.
geoffrey Black, 1164 Sherbrooke Ln. ,Rochester, N.Y.14624
Thu, 30 Nov 2017
all of the above apply Chris Gavin made the sale of my house a relatively pain free experience. As my agent , he was constantly in touch with me, coordinating many potential buyers , and helping me select and locate the right buyer for my home thank you Geoffrey Black
Click Here to See More Reviews