Testimonials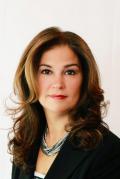 MYRA (SEAFORD)
Mon, 7 Sep 2020
It was a pleasure to have Dame Cascone as my realtor. She's very knowledgeable, helpful and conscientious. Dame and her assistant Mike made the sale of my property easier despite restrictions from the pandemic. I highly recommend Dame to anyone who is in need of a realtor specially in my area.
Preeti - Mineola
Fri, 17 Apr 2020
My family and I bought our first home in NY, and we love our home more with each passing day. Buying a home was a daunting process; that's when Dame Cascone's expertise came handy. Dame guided us in every step with her knowledge and experience in the real estate industry and with her brilliant ideas. She was aware of the neighborhood as well and ensured us we are getting property where real estate will never be a fail. Dame was super efficient, flexible, and always there to help before and during the house contract period. She went above and beyond to ensure our queries and concerns were addressed. Dame was very transparent about any conversation received or had with the seller's agent. I want to give Dame an extra credit here; she was keeping up with details and communication even when she was on vacation. We really appreciated her. Dame is a very courageous woman and was not shy at all in speaking her mind. If she didn't like a house, she'd point out things that would concern her. She made us very comfortable in a short time that we have known her, and I trusted her with her mindset and knowledge. I recommend Dame for your house search because I know she will and can live up to your expectations. Good luck!
MM, Freeport
Tue, 14 Apr 2020
I worked with Dame Cascone for about a year to find the right house. She was very patient in helping me search for the perfect place and kept me level headed with the entire home buying process/expectations. Dame is brilliant at what she does and has a vast amount of knowledge not only with homes we went to see, but the neighborhoods and little town-specific information that would be helpful for me to know regarding my possible purchase. Not only is Dame professional, but personable. She will ask what you want and find homes specifically tailored to you (and your family's needs). Dame asks what you are looking for, but also CARES about your choices and does everything in her power to find you everything on your checklist. I could not imagine going through this process with anyone else. Dame is an absolute rock star!
Nick C.- Massapequa
Sun, 3 Nov 2019
Dame was very professional, met all of our needs. She helped us find the perfect house.
Ron C East Northport NY
Wed, 23 Oct 2019
Dame Cascone was very knowledgeable and attentive that we decided to use her not only for the sale of our house but on our new purchase as well. She is hands on and not afraid to roll up her sleeves! Dame got us over ask on our house and saved us thousands off the new home! We already have recommended her to friends and family.
Ana Begonja
Tue, 20 Aug 2019
It was my pleasure having Dame for sale of our properties last year and this year. We could not done it without her. Thank you very much Dame.
Tracey Bott, Seaford
Mon, 1 Apr 2019
Dame Cascone was excellent to work with. As a first time home buyer, she made the process that much easier and was very helpful throughout the whole process. She was friendly and very knowledgeable about the area. I would highly recommend Dame Cascone if you are either looking for or selling your home.
Gail P.
Sat, 26 Jan 2019
Dame Cascone is very knowledgeable, energetic, efficient; highly regards her agency and coworkers; presents with excellent knowledge of area properties and very accurately estimated likely sale price of my property. She goes the extra mile with a smile and gets the job done. I was so lucky to work with Dame and appreciated her dedication and hard work...great job. Dame worked with another realtor on the sale of my home. She followed closely and everything was coordinated perfectly.
John Napoli
Fri, 19 Oct 2018
Dame is a great realtor and we knew from the moment we met her in seafood that baby she would do a great job for us which she did. It was an enjoyable and fun experience.
Ana Begonja, Massapequa
Wed, 22 Aug 2018
She is
Nancy Baker
Wed, 11 Jul 2018
Dame was always kind courteous and professional. She had my best interests in mind and had the house sold in 2 weeks
Rose LaTorre East Meadow
Sat, 2 Jun 2018
Dame was familiar with the area and really predicted how the house would sell. She set an acqurate price and explained how offers would be handled. She correctly helped us to decide on the benefits of the different offers but left it up to us to choose. She came across as knowledgeable not pushy.
Jennifer Brand, West Hempstead
Sun, 13 May 2018
Dame Cascone's friendly and approachable personality made it really easy to trust in her. I knew that I was in great hands. She handled everything for me, and she made the selling process super easy. I would definitely use her again and would recommend her to anyone needing a broker. Not only is she a pleasure to work with but highly knowledgeable which made me feel comfortable and secure in all decisions.
James and Nicole Cadena
Wed, 17 Jan 2018
Dame was excellent in helping us figure out what we could afford and most importantly what we would like. She only showed us homes that met or exceeded our expectations, she also has a ton of local knowledge which is really crucial to finding the perfect home. When it came time for the purchase to happen she stuck by us every step of the way and communicated with us every thing we needed to know. She helped us meet our timelines as well and was just overall amazing!
Kristine Romanelli, Massapequa
Wed, 17 Jan 2018
When purchasing our first home, my husband and I felt that it was important to find a realtor that truly listened to our wants and needs. Dame Cascone was the perfect match for us! She brought us to see many homes in the areas we were interested in and was patient with us throughout the home buying process. She answered any questions we had promptly and even put us in touch with a great inspector and real estate lawyer when we found the house we wanted. We have already recommended her to our friends who are thinking of buying a house!
Kevin Fechtmann, Massapequa
Thu, 7 Dec 2017
Dame was a god-send for us. She worked tirelessly to find us a home that we would love and when we did find that home, she did not slow down until closing. We had a long waiting period from contract signing to closing and at times, we thought that we were going to lose the house. However, Dame kept us sane and kept in constant communication with us regarding any progress to resolve the issues from other parties in the deal. When working with Dame throughout the home-buying process, it felt as if we were dealing with a family member who truly wanted the best for us. I can confidently say that we would not have our dream house now if it was not for the work that was put in by Dame Cascone.
Nicole and James Cadena, Seaford NY
Tue, 12 Sep 2017
Dame Cascone has built a great reputation in our community for caring about her clients needs, listening to what they want and what is important and being honest in her approach. This was very important to us when choosing and agent. Dame felt like part of our family at the end, we were sad for it to be over! She stayed involved every step of the way and made us feel like our sale was the most important thing going on! Any concern or question we had was answered right away! Dame was always accessible which was key for us as we sold and purchased at the same time She made a scary situation seem easy! She was extremely professional and her communication throughout the process was excellent Overall this experience was great. We really went into this unsure of what we wanted to do, scared to sell our home, being unsure of what else was out there. Going with Dame, who knows our market extremely well, was the best thing we ever did! She helped us find our dream home and helped us sell our home so quickly (for more than we expected) so that we could move quickly! We couldnt have askd for a better experience
Robert & Joanne Genco Seaford NY
Sat, 26 Aug 2017
Dame and George are the best at selling and making us feel comfortable during the sell of our home. Robert & Joanne
Manuela Peluso 840 Whitebirch ln, Wantagh ny 11793
Wed, 2 Aug 2017
Dame Cascone was very professional and friendly from the first phone call. Understanding of my needs and available at all times. Dame Cascone went over and above the call of duty when during the ice storm found someone to help me with the cleanup on time for a visit from a potential buyer. Thank you to Dame Cascone the sale of my property went very smoothly. Thank you !!
Patricia and Dennis Queal Seaford NY
Wed, 19 Jul 2017
I met Dame at an open house to which I stopped at. I did not have a broker but immediately felt a connection to Dame. She was friendly, flexible, ambitious and patient. Dame was focused and very professional. Dame is an asset to your business and we are so happy we found her. We would use her for all of our family and friends real estate needs. We worked feverishly with Dame on any day or time that would allow us to view as many potential homes for our purchase. She was always available via phone,text, email.
Click Here to See More Reviews