Testimonials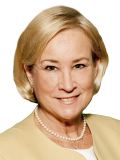 Theresa Mirabile / Ridge
Sat, 31 Aug 2019
Denise understood everything I needed when selling my home and looking for a new home. Not to mention that she is an expert in equine property. She knew the needs I had as a home buyer and horse owner. Plus her follow through all the way through closing was superb. She really was looking out for me and my interest . I highly recommend her!
Shannon Sha, Huntington
Wed, 10 Oct 2018
Denise Pizzirusso is the absolute friendliest person. And she is very up front, straightforward. She gives her opinion and suggestions, which are invaluable when you're going into a process like this and have zero experience w it. She knows Long Island like the back of her hand, and gives useful background information regarding neighborhoods and whatnot. She remembers so many details! I truly feel that she knows my husband and I well, just from our brief interactions. Denise is willing to engage in uncomfortable and difficult conversations with sellers. Thank goodness that she's such a skilled agent. She doesn't shirk from her duties at all.
Michael Briggs and Ashley Hebel West Babylon, NY
Mon, 7 May 2018
Denise came highly recommended by a family member and she surpassed our expectations. Throughout the process Denise was exceptionally professional and we had the utmost trust and faith in her. Denise is relentless in her efforts to get into any house you have even the slightest interest or question about. She does not take "no" for an answer! Her determination is something that should be admired. Denise always responded in a timely manner and if she was unsure regarding one of our many questions she always got us an answer. When we finally found our dream home (after almost 6 months and probably close to over 50 properties viewed), we always knew we were in good hands. Denise was on top of everything. We never had to worry throughout the process as first time home buyers. Denise consistently went above and beyond to make sure we felt comfortable and all our needs were met. Denise made our first time homebuyer experience painless and easy. We can't imagine going through this experience with anybody else.
Bryan, Amityville
Wed, 7 Mar 2018
Denise made the our first home buying experience an absolute pleasure, her knowledge of the industry and motivated personality is a clear reason of why she is so successful. Thank you Denise!
Rick Reuschle, Middletown
Thu, 21 Sep 2017
Denise (McLoughlin) Pizzirusso and her family were next-door neighbors of the Reuschle family. We knew Denise growing up. She attended my Father and Mother's wakes. When I interviewed her as a potential broker, she impressed me immediately with her real estate knowledge of the area and the number of houses she had sold locally, even on the same block. She provided us with an extensive list of comp sales, and was willing to answer any questions any time, even before she was hired. I can only describe the sale of our home as smooth. It sold within a few hours of the first open house. Denise had given us great advice on how to prepare the house for sale. She took pictures, and prepared advertising for print and electronic media before it went on the market. Everything was professionally done and we were kept abreast of the process every step of the way. She was always available for questions and responded to texts, emails or phone calls usually immediately, even at night. In the survey, I checked excellent next to the following criteria describing Denise's professionalism: Polite, Understanding, Friendly, Patient, Knowledgeable, Helpful, Trustworthy, Accessible, Respectful, Approachable, and a clear and timely communicator. To summarize those qualities I would add, extremely competent. It was a pleasure working with Denise. My only regret is that I don't have another house to sell. She would be my agent, hands down.
Ali & Tathir, Deer Park, NY
Thu, 24 Aug 2017
Denise was recommended from two separate work colleagues who raved about her and as such we opted to meet with her for an initial consult. We had such a good feeling with the initial consult and Denise was so quick is getting us a list of homes and setting up appointments, we knew we had made the right decision. Denise does not have the word NO in her vocab - she did everything we needed to get our deal to go through. Within less than a week we went from seeing to signing contracts. She was fantastic - we could rave on and on. She was AMAAAAAAZZINGGG!!! I'd never recommend anyone else for the job. Even via limited interactions with other brokers, you could tell Denise was head and shoulders above her peers!
Rob Finazzo, Holbrook
Mon, 31 Jul 2017
Denise came highly recommended, and we quickly saw why. We were so lucky to work with her.
Lenora Catanzaro Smithtown
Tue, 9 May 2017
Couldn't have found anyone better Denise was so helpful in every way possible always there for me. Would HIGHLY recommend Denise to Family and FRiends. SHe made it easy for me in a very difficult time.
Robert Terry, Babylon
Sat, 27 Aug 2016
Denise Pizzirusso made my experience of selling our home painless. She was always available when I had questions and helped me even getting in touch with my lawyer during a upsetting crisis I was having on a weekend. She always kept in touch with me if there was any developments in the selling of our home. I can't say enough good things about her, she is the best!
Fran & George Lange. West Babylon NY
Fri, 1 Jul 2016
Denise is by far one of the most pleasant salespeople I have ever met. She made selling and buying our house very pleasurable. She listened to our concerns and needs, and delivered exactly what we were looking for. We recommend her highly.
Shaun and Melissa McCue
Fri, 1 Jul 2016
Denise was wonderful. She is extremely knowledgeable and very caring about what we wanted. She and Jennifer Sappanaro went above and beyond to help us out. We are 1st time home buyers and we did not know what to expect so they both eased any worries we had. We would definitely use them again.
L. Mangano
Fri, 10 Jun 2016
After working for nearly two years with an agent who very clearly did not understand how to be an agent we were refered to Denise through a family member. She attended open houses on her own- leaving us to not have to waste our time, which as business owners with three small children we appreciated immensely. She gave us honest opinions on each home and didn't try to sugar coat anything with "realtor speech." That was so important to us because we'd already been down that road too many times with a realtor who was just as shocked as the condition of some of the homes we looked at as we were when we walked in. Being first time home buyers we didn't know that the great realtors (like Denise) actually did leg work that was more than just the odd Internet search. She really listened to what we needed as a family and was a genuine person in her optimism and caring. After three home showings we found our current home! We couldn't be any happier.
Geri Dempsey, Lady Lake, Florida
Thu, 3 Sep 2015
A pleasure to work with. Her courteous, friendly behavior helped with the emotional detachment from a home I lived in for many years. Denise offered her services to prevent delay and confusion and promptly responded to every inquiry. I have recommended her services to my friends and family. Performance exceptional. Denise is a pleasure to have as an agent.
Robert and Malia, Copiague NY
Wed, 22 Jul 2015
We could not have asked for a better person to deal with. Denise was always very professional, had fantastic knowledge, and always ready and willing to help us when we needed. I would and have already recommended Denise to friends and family. She was recommended to us by friends, & I am so grateful that she was. I don't think we would have been able to find the perfect first home for us without her.
Kerry Mirza SC
Fri, 17 Jul 2015
Denise Pizzirusso was always upfront, professional and saw every detail through. I would highly recommend her to anyone in the area who needs someone to find the buyers and close the deal quickly and seamlessly
Click Here to See More Reviews