Testimonials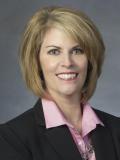 K & J Wantagh
Sun, 2 Aug 2020
Diane is outstanding! She made time for us throughout the whole process and has a vast knowledge of real estate- highly recommended!!
David Marsico, Bellmore, NY
Sat, 18 Jul 2020
She was excellent through the whole process.
Donna & Sal Rosato, Levittown
Tue, 23 Jun 2020
Diane Prudente makes a very good impression, she's very personable. She presents herself well. She is friendly, knowledgeable & very helpful, & doesn't make you feel ignorant when asking her questions. She was always willing to explain everything. She had good ideas & suggestions. She also make a good sense of humor!! We would Highly recommend her to anyone looking to sell or purchase a home..
Chris Fuller Islip
Thu, 4 Jun 2020
Diane Prudente always answered our questions promptly and was always professional, warm and courteous. She was always there when we needed her.
Mary Hesdorfer , Levittown
Sat, 23 May 2020
Diane Prudente did an outstanding job throughout the entire sale process. She was knowledgeable, communicated all information in a timely manner, and was a pleasure to work with. I would highly recommend Diane to any family or friends interested in selling their home.
Paula, Bellmore
Thu, 23 Jan 2020
We interviewed 5 brokers before deciding on Diane and Sandy. They were impressive on many fronts: overall knowledge of the industry and market, attitude, professionalism and their tag-team approach. Plus, they were a pleasure to work with. We were about to decide on another realtor, when Diane and Sandy came knocking at our door—literally, they followed up in person. You'll be in good hands with Diane and Sandy, we highly recommend them to anyone in search of a realtor.
Cara LaRosa, Seaford
Mon, 11 Nov 2019
Diane, Thank you for making our home search such a pleasurable experience. Your patience and kindness was so greatly appreciated.
Chris Fuller. Bellmore
Sun, 3 Nov 2019
Diane was always considerate of our needs. Diane was always courteous, understanding and knowledgeable. Diane is very pleasant. Diane was great. We were so comfortable with Diane and Diane always came through for us.
Andrew & Kaitlyn, Wantagh
Mon, 5 Aug 2019
Diane Prudente was amazing to work with and she helped us find exactly what we were looking for. She made herself available at any hour of the day to share information, answer our questions and to make us feel comfortable during the home buying process. As first time homebuyers, she made sure to walk us through every step and was patient when we had millions of questions. She was professional, knowledgeable and so pleasant to work with. Would recommend her 10/10 times. Thanks, Diane!!! You're the best!
Luis and Ana Castillo: Massapequa, NY
Thu, 17 Jan 2019
Diane goes above and beyond for her clients. She is personable, honest and reliable. I would recommend Diane without any reservations. Diane is a true professional and made our experience a pleasure. Whether you are selling or buying Diane should be your go to agent.
Queens, New York
Tue, 11 Dec 2018
Diane Prudente is an intelligent, professional real estate agent whom I would recommend to others.
Jenna and Andrew, Bethpage
Tue, 27 Nov 2018
My husband and I know that it was difficult to work with us due to my husband schedule, Diane made it work nights and weekends to help us find out home. We never thought the day would come where we would find something in our budget and our vision. We saw a lot of houses! Buying a home for the first time is hard and Diane helped us through it. Now we will be able to start our next journey in our first home and welcome our baby girl this winter. Thanks Diane!
Denise M. Kolanik 169 Southberry Lane, Levittown, N.Y. 11756
Thu, 25 Oct 2018
Working with Diane was a pleasure. I appreciated that she was always in contact with me and kept me up to date in all aspects.
Priscilla Munoz
Wed, 21 Feb 2018
Diane Prudente understood what we were going through with the sale of our house. She was always just a phone call or a text away. I
Rosa Savage, Plainview
Sat, 16 Dec 2017
Diane was very friendly, helpful & informative. She went out of her way to make sure everything went smoothly. Above all she sold our condo in the first week.
Robert Gilman West Islip
Sat, 8 Jul 2017
We searched 282 homes. Most we saw as well. Ones with people wearing masks when exiting. Diane was a trooper throughout the process. On point and easy to deal with. The best.
sandra Eisner
Fri, 5 May 2017
DIANE is a real Professional, knows what she is doing.....she becomes your friend....it was a privilege to meet her
Stacy Drescher, merrick
Sun, 6 Nov 2016
Diane was wonderful and sold my house quickly, which was extremely important. She exceeded my expectations.
The Vasquez Family
Sat, 24 Sep 2016
Diane was always ensuring that we understood everything that was occurring throughout the entire process and made sure we were comfortable every step of the way. She was very determined to help us purchase our first home and we are very thankful and grateful to her for all her hardwork.
L.Drummond, Kings Park
Tue, 31 May 2016
we are very happy and pleased with Diane service, we recommend Century 21 and Diane to all our friends and our family.
Zuleima Rips long beach NY
Wed, 12 Aug 2015
Thank you very much for everything . I look forward to working with you in the near future.
Danielle Mallon
Tue, 11 Aug 2015
Diane Prudente was not only patient during our house hunting process but she was also extremely accommodating with my husband and my tough schedule. She was a pleasure to work with and I would recommend her to anyone looking to house hunt without feeling the pressure I have experienced from past agents.
Rob Gilman
Tue, 2 Jun 2015
She made it happen. Always in contact, and a pleasure to deal with.
Nicole Wantagh
Tue, 2 Jun 2015
Diane Prudente was very patient and understanding to our specific needs for a home and took the time to help us find the home that would be perfect for our family.
s.s
Fri, 27 Mar 2015
Diane helped us a lot she was very patient since we were a little picky about the location of the house she was knowledgeable and gave us info about inspection, closing and mortgage she was easy to reach and always returned our calls in a timely manner we trusted her and she was trust worthy we will recommend her to anyone we know to help them find the house of their dreams or to help someone with expanding their business with more locations
Edward Eisenberg Farmingdale, NY
Tue, 17 Feb 2015
Dianne was very courteous and receptive to our needs as a seller, along with being very knowledgeable about the real estate dealings in our area. Dianne was very quick to contact the buyers attorney and agent when situations came up.
Click Here to See More Reviews