Testimonials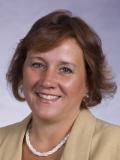 Dennis Evans, Berlin, Md.
Sat, 26 Sep 2020
Donna, not only did her job but she helped us give away many pieces of furniture and other things. She was accurate as to the selling price and when we should expect the closing. She was always available when is needed to call and helped me with recommendations when to discontinue services on the premises.
Chris Hubenko, West Babylon
Sat, 17 Aug 2019
Donna was amazing with organizing the open houses and getting us to see houses we chose as well as ones she thought we'd like Always made us a priority
Aileen Gesner, Massapequa
Tue, 30 Jul 2019
We have known Donna Serwan for many years and new she was the only person we wanted to help us find our first home. She is knowledgeable about the area and we knew she would be attentive to our needs. She did not disappoint. Donna was with us every step of the way. Whether it was was being there for showings and our inspection or just keeping me calm during the process of getting to closing day, she was always available and happy to help. We would absolutely recommend Donna Serwan to any family or Friends who are in need of a real estate agent.
Grimes, Kevin
Thu, 4 Oct 2018
Donna was very thorough and helpful. She was always available to answer any questions that we had. all went smoothly she was the best !
Edward Cirella, Lindenhurst, NY and now Houston, TX
Fri, 14 Sep 2018
We thank Donna Serwin very much and would recommend anyone selling their house to contact her to represent them. I cannot complement enough for the job she did. Donna helped us price our house fairly so that we could get the maximum amount and in the end, got more than our asking price.
Nicole Commack
Sat, 14 Jul 2018
Donna was extremely helpful and instrumental in helping us find our first home. She listened to all of the specifics we wanted in a home, and helped us fine tune our search. She taught us a lot. I enjoyed working with her, will again, and will definitely recommend to others.
Joseph Brites West Islip ny
Sat, 30 Dec 2017
Donna was perfect. Very helpful and knowledgeable.
P. Alesi
Mon, 11 Dec 2017
Donna Serwan walked me through the entire process and made it sound so easy. She obviously understands the market; my house sold in a week! .
Lynn Enderle West Babylon
Mon, 21 Aug 2017
I was impressed during the entire process with Donna's patience, compassion, knowledge, expertise in working with other realtors (for both my buyers, and the former owners of my new home) and amazing work ethic. Donna worked day and night to be sure that I found a new home that suited my needs. She went above and beyond to make this happen, and was successful. I am very happy with my new home. I would recommend Donna in the highest regard to anyone who needs to sell his/her home, or buy a new one. She made the experience as stress free as possible by taking on the full responsibility of searching for the perfect home for me. She is also a master of communication, and works well beyond the normal business hours to make sure that everyone is on the same page, and fully informed about the process along the way. My overall experience was excellent because of Donna Serwan's expertise, guidance, professionalism, understanding, and communication skills.
Teresale Henderson, West Babylon, NY
Thu, 22 Sep 2016
Very professional. Made herself available after business hours. Was with me every step. At all showings and inspections. Handled appraisal so I didn't have to take off from work.
Teresa Henderson, West Babylon, NY
Fri, 19 Aug 2016
Donna Serwan was confident and professional. She honestly semed concerned about getting me a good deal Very accessible and patient
Angela Solivan Lindenhurst
Sun, 24 Jul 2016
From the first day we met Donna she was honest and understanding . That first day she told me that she would find my family a house and she delivered. She stood by us through ups and downs was always positive and helpful. I don't think I would have ever bought a house with out her. We had a lot of problems during our buying experience and she was always there day and night no matter what we need. I just want to say THANK you so much from all of us I didn't just got an agent I got a friend .Couldn't do it with out you . In the future she would he the only person for me when it came to real estate. I would recommend her to all my friends and Co workers .
Dennis Current- Lindenhurst
Fri, 28 Aug 2015
I actually had another broker from Century 21 when I first started looking at houses. I don't remember her name, but when I first met Donna at an open house, I really felt like she knew what she was doing. She was very courteous and I really liked her knowledge of the area I was most interested in. She did a great job on every house I looked at. She was thorough and caring about my needs and what I was looking for. She did a great job and I was very pleased with this experience. I really liked Bob Meade as well.
laurie and joe flohr Lindenhurst
Thu, 20 Aug 2015
Donna Thank you so much for all your hard work and support as well as putting up with my craziness. You spent so much time finding us the perfect home to fit all our needs. Joe and Laurie
Click Here to See More Reviews