Testimonials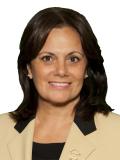 Jim & Christine Stankard Babylon NY
Wed, 1 Jul 2020
We meet Doreen Spiller during the purchase of our new home in Babylon. She came to Massapequa to assess our home that we were now looking to put on the market. She was friendly and professional. She took little time getting it on the market with an open house in a few short weeks. Unfortunately Covet hit and everything came to a standstill. Doreen always stayed in touch with any inquiries. Doreen did eventually sell our beautiful home to a lovely couple. Center 21AA should be honored to have an employee like Doreen. Selling your home is not an easy thing to do but when you have the right agent selling, and the right couple buying, it just makes selling a little easier! Doreen did all of that for us! Warm regards, Jim & Christine Stankard
Kelly C. Lindenhurst, NY
Wed, 8 May 2019
We were so happy work with Doreen again. This was the second time we asked Doreen to assist us with the selling of our home, and the purchase of our new one. We came back to Doreen and Century 21 AA for a reason. The service provided made the experience easy and stress-free. Any questions we had were answered quickly and professionally. Both Doreen and her colleague, Joanne Adamo are extremely knowledgeable with what their clients need and expect. Additionally, both were very friendly and caring towards us, which is an added bonus to the great service provided. I would absolutely recommend Doreen and Joanne to my friends and family without a doubt!!
Jose Garcia Wheatley heights
Fri, 5 Jan 2018
Doreen was great. Although our journey to home ownership was long and grueling, her expertise, knowledge and professionalism was great to have. I wouldn't recommend another agent before Doreen. Thanks again Doreen !
Mike, Babylon Village, NY
Wed, 22 Nov 2017
Doreen Spiller worked hard in marketing my house. She marketed on line and held several open houses until she found the right buyer. She is energetic and follows up on all matters. She is truly your partner in helping you sell your house. A pleasure to know and work with. An easy person to recommend.
Jamie Pierce - Lindenhurst NY
Wed, 18 Oct 2017
Doreen Spiller made the sale of our home easy and quick while getting us the price we desired for the home. I would recommend Doreen Spiller and the staff of Century 21AA to anyone looking to sell their home. The right real estate and agent can make all the difference in the world.
Elin and Angelina, Shirley NY
Mon, 11 Sep 2017
Doreen was recommended by a friend. I contacted her, told her I was looking to buy a house. I shared with her this will be my first house, but I also have a short time frame. I am only available for Saturday's. I asked if it's possible to see houses immediately she said no worries. She showed me houses with my low price range and considered very much my needs. The first day we went to check houses, I found the one. She instantly worked in helping me & my mom ease the process. Now I am a first time homeowner & I thank Doreen so much for just being an amazing, sweet, and loving person. She is the best and I highly recommend her. She definitely knows the definition of customer service & being very professional.
Christopher Fiorenzo/Lindenhurst
Sat, 5 Aug 2017
Doreen Was very loyal, she made time for me any day I needed help. She was very Knowledgable of the area and the house. Very trustworthy and made my experience on buying my 1st house amazing I would refer Doreen Spiller to Anyone who was buying and selling a home. Very polite and always has a smile on her face.
Marysa, Massapequa Park
Tue, 4 Jul 2017
Doreen is top notch and gave us all the necessary knowledge we needed as first time home buyers. Strongly recommend to anyone
Stephen Carlino From Manorville ny.
Tue, 4 Jul 2017
U wanted a broker that knew the area Doreen was very knowable and walked me the entire way. I was so pleased on her professional matter. Thanks Stephen Carlino (the seller ) Excellent on all Excellent
Gilbert Castillo 96 Stuyvesant Mastic NY
Tue, 9 May 2017
Doreen Spiller is an amazing agent I am so glad I met Her. She helped me from beginning to end in this process. I'm a first time home buyer and she made this process go easy for me. She was there for my family and me through everything it was easy transition thanks to Doreen. God bless my family and me by putting her in our lives. Thanks to her and her knowledge she made it happen and now I'm a home owner. Century 21 is lucky to have Doreen working with them she an amazing person. I already recommended century 21 to a couple of friends and family I would not do business with anyone else. That's how much of a good experience I had with century 21. It was an amazing experience thanks to Doreen Spiller.
Kathy Hocker, Lindenhurst
Sat, 16 Jul 2016
We were so glad Doreen sold my dad's house for us.
Marianne Gregorio
Wed, 15 Jul 2015
Doreen went over and above to complete the sale of my home. She never let me give up and always said "keep the faith". I truly believe no other agent would have put in as much time, dedication and work as she did. Century 21 AA Realty has a real team player and dedicated employee. She is a very special lady.
Shaun Willis East Patchogue, NY
Wed, 3 Jun 2015
I'm sure everyone has heard home buying horror stories, but from viewing to purchase Doreen provided an enjoyable experience. She was always available for information and was very responsive to our needs. Most importantly, every vendor Doreen referred us to was of the highest quality. I highly recommend working with Doreen as your realtor!
S smith
Sat, 16 May 2015
Mary Doreen spiller did an awesome job and she took her request I'm consideration. She found the perfect house for us that met all her requirements. She was very flexible with our schedule and very understanding. She was also very helpful and helped us though the whole process and answered all the question we had. I would recommend her to my family and friends so they could have the same great experience that we had.
LouGerrato oakdale
Tue, 17 Mar 2015
She was always available to answer my calls. She worked hard to sell the house.
Click Here to See More Reviews