Testimonials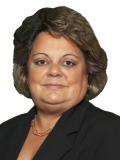 frank lindenhurst N.Y.
Thu, 6 Jun 2019
i think doris was great she even had water bottles with the picture of the house printed on them for the open house doris made me feel comfortable rite at the start and by the time we were done she is like one of the family century 21 was awesome they had a great plan and executed it perfectly. soid for full asking price wthin two weeks
Nicole Wright north Babylon
Sat, 2 Mar 2019
Doris was professional and patient she makes sure her clients are well informed and looks out for you.She listens to your needs and tries to find the house to suit your needs she was very good.
Elizabeth Shannon, babylon NY
Sun, 27 May 2018
Doris was a true professional in handling the sale of my mothers house. She was extremely knowledgable of the real estate market in the area. She was very easy to deal with and I would highly recommend her to family and friends. She made a extremely difficult time much easier than we anticipated. She always had my best interests in mind. thank you.
Dre and Roulla, Lindenhurst
Tue, 22 May 2018
As first time home buyers we were lucky to have Doris by our side! Doris was unbelievably helpful in our search process. She was looked at as more of a family member and we trusted her 100%. We are grateful for her knowledge of the areas we were interested in and valued her advise. She was always responsive to any questions we had no matter the time or day. We strongly recommended anyone looking for a home to consider her services. Thank you Doris!!!
Jason , Centereach NY
Tue, 17 Apr 2018
Doris was a pleasure to work with. Although it took a while to find the right house for us, Doris was with us every step. Thanks Doris!
Kimberly Boehm, Brentwood NY
Fri, 24 Mar 2017
Doris was always available throughout the sale of the family home. She knew what was happening every step of the way and when obstacles came up she was able to deal with them and get what was needed done to ensure the sale would go through. Doris is a very knowledable agent and I would recommend her to family and friends.
Glenn Ricci,New York
Wed, 15 Feb 2017
Doris was very reachable by telephone and provided me with proceeds of sale which were within 3 percent of what I felt house was worth.
Mr. & Mrs. Monahan, East Islip
Fri, 30 Dec 2016
It was truly a pleasure working with Doris DeBatt! My husband and I bought our first home with Doris' help! She was able to make an otherwise stressful experience very simple. Doris was always available to answer questions that we had along the way and made a conscious effort to solve any hurtles that we faced with professionalism and compassion. My husband and I will be sure to recommend Doris to our family and friends. She is a wonderful person and one of the best agents we know!!! Truly a pleasure. Thank you everyone!!
Harry kramer Centereach ny
Mon, 7 Nov 2016
Doris did a great job. Couldn't of been happier. Very knowledgeable and always on top of things. Made the whole process go smoothly.would definitely recommend in the future
Michael Pagliuca, Bohemia, NY
Fri, 4 Nov 2016
Doris was extremely helpful with everything from our selling price (we weren't sure what our home was worth) to dealing with all the paper work involved. When ever we had questions she was there to answer, no matter what time of day or night it was. We had been looking for months but couldn't find a suitable place. When Doris came into the picture, She showed us several Condos until we found the one we liked. She worked very well with the sellers, there by insuring a smooth negotiation. We never had any problems with the sellers. When ever we had an issue or had to get paperwork and Doris wasn't there, everyone we dealt with was very profession and polite.
Kathy Rasso - florida
Fri, 4 Nov 2016
Very professional! Courteous and responsive to all of our questions. Thank you Doris you helped make our dream come true!!!
Diane Maione, Patchogue Ny
Mon, 5 Sep 2016
Excellent all around. I would highly recommend her.
Dan Beneducci, East Patchogue
Fri, 29 Jul 2016
Doris went above and beyond to help us through several road blocks we came across when dealing with our sellers. Our sellers were VERY difficult people to deal with but Doris did everything in her power to get us through it successfully. Doris is an extremely knowledgeable sales agent and her skills beyond exceed what was expected. I will absolutely use her help again in the future and will be recommending her to friends and family when they are ready to purchase a home.
Craig - Islip
Tue, 22 Mar 2016
Doris was involved whole way and went above and beyond her responsibilities
Steven Holbrook New York
Fri, 15 Jan 2016
Doris DeBatt of Century 21 AA is a very dedicated agent who goes above and beyond to get what her client needs. Doris has all the right connections to complete a smooth transcation and when the transcation hits a road block, Doris has the right contacts to correct the situation. Doris is a very approachable person and always has her clients best interest in mind. She is VERY GOOD at what she does!
Gary Volence, Lindenhurst
Fri, 16 Oct 2015
Doris was absolutely amazing to work with. She made the whole process enjoyable, from start to finish. I was amazed that no matter what questions we asked, she had the answer along with additional information to provide us immediately. I will absolutely be recommending Doris and the Century 21 staff to everyone I know!
Nicole volence
Sat, 3 Oct 2015
Doris is an excellent realtor. Any question I had regarding my purchase Doris was able answer. I had a deadline to close by a certain date and Doris made that happen. I already recommended Doris to my brother who is currently in contract and my cousin who is also in contract. Doris is a great asset to century 21.
Barbara & Sheldon Goodman, 1463 4th Street, West Babylon, NY 11704
Thu, 27 Aug 2015
I asked Doris DeBatt to make a list of the houses I wanted to see and she was able to set up 3 houses. The first house we went to, I knew that was the house we wanted, we went back the next day, bringing my husband to see it and made an offer. Doris DeBatt did her best in getting us the house and we did, thanks to her! She also helped by calling our Mortgage Consultant from the bank, to find out how much longer to closing several times and did everything she could to help things move along. Doris DeBatt was exceptional in all ways! Thank you Jeff also!
Click Here to See More Reviews