Testimonials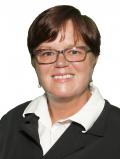 Alvaro Garces Lindenhurst NY
Sat, 15 Jun 2019
My wife and I felt comfortable with Eileen . She made herself available to us whenever we needed to see a particular property awesome lady
Bridget Turini, Islip
Fri, 12 Apr 2019
My boyfriend and I met Eileen at an open house. We had just started the home buying process, and Eileen gave us great advice about being first-time home buyers. She made us very comfortable and excited about the process. She recommended a mortgage broker, and we felt very comfortable with him too. So once we got approved, we called Eileen! Eileen is the best! Every step of the way she was communicative and supportive. And she's fun! You start spending every Saturday and Sunday with your realtor, so its an extra bonus when they're someone fun to hang out with. She learned our likes and dislikes, and I trusted her opinion on the homes we saw. She would know when a house was a good house. And she was upfront and honest about our bids, and how fast we should place them because the market is crazy! Eileen is a rock star! She guided us every step of the way. We couldn't have done it without her.
Rich Tirch, Babylon
Tue, 18 Sep 2018
Eileen Reilly was professional and thorough with selling our house.
Amanda, North Babylon
Wed, 27 Jun 2018
EILEEN IS ABSOLUTELY AMAZING. SHE IS KNOWLEGABLE, CURTIOUS, AND HER RESPONCE TIME IS INCREDIBLE. I HIGHLY RECOMMEND HER TO ANYONE WHO IS LOOKING TO PURCHASE A HOME.
Andrew Palmer
Fri, 2 Feb 2018
I Would Highly Recommend Eileen Reilly. She is very professional, knowledgeable, and friendly.
Anthony Spinelli
Sun, 1 Oct 2017
Keep up the good work, Eileen!
Eileen, Bay Shore
Thu, 3 Aug 2017
From the first time I met Eileen Reilly I knew that she was going go be an excellent agent. She knew exactly how to market the property, what the price range should be and her advice was always on point. I always felt that I could trust her judgment 100% and she consistently went above and beyond to make sure that I was fully informed throughout the entire process. The sale of the property went very smoothly, thanks in large part to Eileen. I would highly recommend Eileen Reilly!
David Ney 3 Shore Ave. Oyster Bay NY 11771
Sat, 31 Dec 2016
I have been working with Eileen for quite a few years and look forward to our continued relationship of buying and selling homes
Joseph Zerbo, West Islip
Sat, 30 Jul 2016
Eileen was great to work with, she was very helpful and patient with me. My wife became very sick during the entire process and Eileen was there as we needed her and genuinely concerned for our well being. Through that tough time she always maintained communication with us and worked diligently to get us into a house we both liked.
morty mosher westbury new york
Sun, 24 Apr 2016
helpful and polite in every way possible. Eileen Reilly is the best.
Nadia Solomon, Lindenhurst
Sun, 3 Apr 2016
Eileen Reilly helped me purchase a house and rent my apartment. Both processes went extremely smooth. She was always available to answer questions and led me to the perfect team to get the deal done. I could not have asked for a better agent. I would definitely use Eileen again if the opportunity arises and am happy to refer her to any friends and family.
Julia Kezer, N. Babylon
Thu, 28 Jan 2016
Eileen was super helpful in finding us the type of home we were looking for. Our price range was on the lower side but she showed us so many houses that fit the bill perfectly. Had great knowledge of the area we were looking in and always made time to show us any houses we wanted to see. She had so many helpful tips and information for us (especially since we were first time home buyers.) Made the process very easy!
RaeAnn
Sat, 25 Jul 2015
First I'd like to say a huge THANK YOU to Eileen Riley! She took control right from the beginning and straight through to the end and always let me know what to expect next. Her recommendations were right on the money every single time and her honesty is a breath of fresh air. I have this beautiful home - in big part- thanks to her!!! Even after closing she's still helping me out with all the new homeowner stuff!! Eileen is a real person with a genuine concern for her clients' wants and needs. I will recommend Eileen to any and everyone because I honestly can't even imagine what could have happened without her and her colleagues during this entire process.
Clennon
Sat, 13 Jun 2015
Amazing , understanding , an always a phone call away
James and Tanasia Poke west Babylon
Fri, 8 May 2015
I have dealt with some brokers in the past and it was not a good experience. . Eileen was awesome she made us feel confidant in her knowledge and that she had our best interest at heart. she took the time to learn what we liked and showed us the perfect house. We loved Eileen personality . So friendly and genuine. .
William Mulvey; Lindenhurst NY
Sun, 18 Jan 2015
Eileen was a pleasure to work with throughout the home buying expiernce. She was very professional and knowledgeable of the entire process which made it easy for me as a first time buyer to work with her and put my trust in her. Eileen never made me feel pressuered to make any decisions that i wasn't comfortable with, and she always explained the processes to me so that i understood what it ment and what would happen next. Eileen had a great team of people that she worked with at Centuary 21 AA Realty, and made great recomendations of other instituations that would be needed threw the process that all were very professional and helpful which put me at ease as we moved forward. I would absolutely recomened Eileen to my family and friends as well as anyone els who is looking for a broker.
Click Here to See More Reviews