Testimonials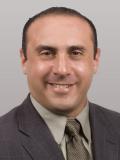 Paul Smith Mt Sinai, NY
Mon, 20 Apr 2020
Frank is the real deal. Honest, trust worthy, understanding and Hard working. He will stop at nothing to deliver. If your serious about moving into your dream home....than Frank Priolo is the Agent for you.
J. Patino
Tue, 15 Oct 2019
Frank take a lot time to find our house Weeks after weeks searching but finally he nailed Very friendly patience and the most important respectful I will recommend him without doubt.
Lilith Kopman Plano Texas
Mon, 19 Aug 2019
He was my student and was outstanding. He was warm and smart and kind. I knew he would treat me like his relative. I would recommend him to anyone in the world Frank was perfect and worked very hard
Jen Belmonte, Massapequa
Mon, 31 Dec 2018
Frank Priolo made our home buying experience smooth and easy. As we all know finding your forever home is not an easy task. However, Frank made it pleasant. Frank was thorough and worked hard to find us our home. I would recommend him to all of my family and friends!
Kevin Maher Florida
Sat, 29 Dec 2018
Frank Priolo is excellent at his job. I would recommend him to anyone who is looking for a great real estate agent.
Carolyn Rodriguez, Myrtle Beach, SC.
Sat, 21 Apr 2018
He understood my needs in what I expected from the sale of my home. He was both knowledgeable and professional and went over my expectations of a Real Estate agent. The deal went according to our plan and I am very happy with my choice of a Real Estate Agent. As an out of state client he had my total trust in handling any situation that arose. I was always able to reach him any time of the day which was a very important part of my agent.
Paul Cipriano, Seaford
Thu, 22 Feb 2018
Frank executed a great strategy after we received multiple offers on our home and it paid off holding some as backups and being honest with other agents during the sales process. Frank was also honest with us, the sellers, and extremely supportive. He was right on the money with the listing price as well. Have already recommended Frank to a family friend and would recommend him to anyone. Handled all situations with professionalism and respect. Great knowledge of the area and the market. Frank is always polite. He knew the market very well and formed great relationships with other agents. We trusted Frank with a key to our home and he fulfilled that trust. He was always available, to the point that I often had to tell him to go spend time w/ his own family! We definitely felt like his priority and he genuinely cared for my wife and i.
Yvonne, East Rockaway NY
Wed, 21 Feb 2018
Frank is a 100% gentleman, personable, understanding and a pleasure to work with. I highly recommend him as his knowledge and helpfulness made the process of selling my property hassle free.
Jeff Scarola, Wantagh NY
Thu, 28 Dec 2017
Frank is a Person who goes above and beyond just a Sales Agent. We had Constant Communication. He was on top of every step of the process including helping us get a C of C for the property. He was a Plesure to work with. I have recommended him to friends who are looking for a home in the area.
Matthew and Nicole Calamia
Tue, 21 Nov 2017
Frank was detail oriented and always quick to respond to us. He treated us like family and I felt less stressed because I trusted him to take care of things. Being first time home buyers, my husband and I were nervous about the whole process and Frank immediately calmed us after our first day meeting him. He helped my husband and I every step of the way- whether it was answering questions we had, giving advice, explaining next steps, and just lending a listening ear. Frank even drove all the way to NYC (where we were living while house searching) to pick up our contract and hand delivered to the sellers to sign in order to help us make the deadline on a promo my lender had for money toward closing credits. He also got us (so very many!) measurements from the sellers to help us with ordering new flooring. All of the above doesn't even do justice to how wonderful he was. We honestly can say we don't know how we would have gotten through this process with him. He is an asset to Century21.
John P. , Massapequa Park
Mon, 16 Oct 2017
Frank Priolo was excellent. His preparation and enthusiasm along with understanding the area and possibilities was a big factor in working with him. Understanding our needs desires and thinking resulted in the home being listed at the proper price and receiving our anticipated sale price.
Judy and Oliver Markson: Hicksville
Wed, 28 Jun 2017
Frank was not only knowledgable about finding a property but was extremely helpful in recommending all other relevant services that we required along the way, such as a real estate lawyer, inspector, cleaner, gardener etc. His recommendations made the entire process infinitely smoother. There was never any sense of being rushed in dealing with Frank. He was always sensitive to the different queries we had, and the time it took to navigate the process as new home-buyers.
Victoria and Gerald
Sat, 30 Jul 2016
Frank went above and beyond for us. He made our house hunting experience wonderful by always keeping in touch, making sure we know he's always available to our questions and gave us helpful insights whenever we need it. He is the best!
Bill Kamps levittown
Fri, 10 Jun 2016
Frank's help And direction from start to finish was invaluable. Answer all questions answered all emails promptly . His direction right to the end of the sale and beyond .
Lisa Maisonet, Huntington NY
Wed, 1 Jun 2016
I was referred to Frank by a good friend of mine who said he was an awesome broker and works very hard for his clients. Well that is an understatement!! He is the best broker ever and went above and beyond for us. He listened to us and was very knowledgeable!! We ran into a snag on the first house we were interested in but he was always very positive and found us an even better house!! He is a hustler and works very hard for his clients. He also has a great personality and kept us laughing!! He always responds and walked us through everything. There is no one else I would want working for me. I will refer him to everyone I know.
Gina Monteleone, Massapequa
Tue, 3 Nov 2015
Frank Priolo is an excellent agent. He displays the utmost professionalism while being warm and friendly. He was very knowledge and did an outstanding job with the sale of my house. I now recommend him to everyone I know! Frank is the best agent I have ever worked with!
John bedell seaford
Tue, 1 Sep 2015
Frank was a pleasure to deal with. He was funny nice and understanding on a personal level. On a professional level very knowledgable in all aspects of buying a home. Gave as great homes to see, and ultimately found the home we now live in, and we couldn't be happier. He also helped us sell our old home and no one could have done a better job.
Sandra Bucca, Rockville Centre
Mon, 20 Jul 2015
I have known Frank for many years and knew he would make this process a great one from the beginning. I also read many positive reviews from buyers and sellers about Frank's work ethic, ability to get things done and his desire to match clients with the perfect home. This simply reinforced what I already knew. Any time I had a question or concern, Frank made sure to give me the information I needed. He always had a list of people to recommend (inspector, lawyer etc,) to help make the process easier. He truly went above and beyond during every step of this process, making it as stress free as possible. We were not the easiest of clients, and Frank always made effort to ensure our satisfaction. Anyone looking to buy or sell a home needs to have Frank on their team!
Devon Davis, North Bellmore, NY
Mon, 29 Jun 2015
We were referred to Frank from Tom and it was match made in HEAVEN. The was so understanding and help us thru the very difficult first home buying process. I would recommend Frank and Century 21AA to anyone. I consider Frank a friend of ours Thanks again for everything.
Michele and Anthony Duryea, Huntington
Mon, 16 Feb 2015
Frank went above and beyond to make sure we found everything we were looking for. He was always available for questions and made sure the entire process ran smoothly. From start to finish Frank was professional, knowledgeable and trustworthy. We would highly recommend Frank to anyone looking to purchase a home.
Click Here to See More Reviews