Testimonials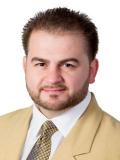 William Oquendo
Mon, 3 Dec 2018
Jason was always available to answer any questions, even on weekends. Thank you Jason.
Frank, Babylon NY
Wed, 29 Aug 2018
Jason was very knowledgeable and willing to work with what our needs were for the home my wife and I were looking for. Jason made it his job to have all answers for me and if he didn't know it he would find it for us. He would offer his insight on homes as well as areas to move to which helped in our decision on our home. We never felt like he was trying to push us to pick a home as we must of seen around 60 homes and was respectful of our thoughts throughout the entire process. We were extremely happy and would recommended Jason to anyone in the Long Island area.
Dr Martin Lazar
Fri, 3 Mar 2017
both jason kontikas and denise pizzerusso were very helpful and knowledgeable. They made dealing with the ups and downs of the sale manageable. I would definately recommend them to friends, relatives and colleagues. dr m lazar
Thomas Murphy Patchogue I
Sat, 17 Dec 2016
As I said previously, I felt that Jason made buying.my first home a pleasure! He is very professional,knowledgeable, courteous an all around great guy! Would highly recommend him to anyone!
George, Port Washington
Mon, 5 Sep 2016
Jason is excellent in getting to know his clients, their needs and their goals. He works tirelessly to meet his clients' objectives and is understanding of his clients' emotional connections to their homes. Jason is very professional, knowledgeable and courteous. When confronted by other brokers who do not demonstrate such qualities, Jason is well prepared to properly deal with the situation. I highly recommend Jason to anyone looking to buy or sell a home!
Click Here to See More Reviews