Testimonials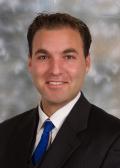 Ira Bergman
Sat, 5 Sep 2020
Jerard sold our last home 3 years ago. He's a true professional and I never considered anyone else. I wasn't disappointed Jerard sold my house in 3 days and for more than asking price One of his strengths is he's always available and always communicates
Nicole Smith, Port Jeff Station
Fri, 27 Dec 2019
Jerard was incredible to work with. He traveled an hour almost every weekend to help us find our perfect home. He was always easy to reach and answered all of our questions quickly and efficiently. Couldn't recommend him more!
Mary Askin Uniondale NY
Thu, 20 Dec 2018
Jerard was very professional and a pleasure to deal with. My family and I were very pleased with the price we got and the sale in general. Although there were a few hiccups along the way, Jerard steered us through them calmly. I have quite a few realtor friends but chose Jerard for his professionalism and I have no regrets.
Nicole Ferrara, Massapequa Park
Tue, 4 Dec 2018
Excellent experience- Jerard is very knowledgeable of the area and neighboring areas which made us feel even more comfortable with selecting him as our realtor. He totally understood our wants and needs in a home and succeeded in finding and closing the deal on our new home. Jerard is very relatable and made us feel extremely comfortable and at ease throughout the entire process. He always made himself available whenever we called or emailed him. He handled all aspects during the buying process and was in constant contact with everyone involved. I would certainly recommend Jerard to anyone I know that is currently looking to buy a new home. He exceeded our expectations and was a pleasure to work with. We hope to work with him in the future when buying our next home :)
Lindsay Bernstein, Selden
Tue, 14 Aug 2018
Jerard has been an amazing agent for me when looking for an apartment rental in the past. There was no doubt in my mind who I wanted to use when looking for a house. Jerard has exceeded all of my expectations and has answered all of my millions of questions throughout this process. Jerard Drewes is the best and I would only recommend the best.
Chris Brady, Bethpage, NY
Wed, 1 Aug 2018
Jerard was simply phenomenal through the whole process. He's an asset to C21, and I'll be recommending him to all of my friends.
Michelle Tripi
Sun, 15 Jul 2018
Jerard Drewes was extemely patient as my family looked at a ton of houses in various areas on Long Island. We we on the hunt for our forever home and Jerard gave up numerous hours of his time to show us houses and answer many of our text messages/phone calls. My two small children came to most of the houses with us and he was great with them as well. He is someone you can trust and has fun personality to work with. We have referred him to numerous people in hopes that they reach out to him as well when they are ready to sell and or buy!
Chris and Jenn Fuentes
Tue, 12 Jun 2018
We have used Jerard Drewes multiple times and will continue to as long as we can. We highly recommend him to all of my friends/family and anybody looking for a true professional and gentleman who genuinely cares about their career and making his clients happy. Jerard goes above and beyond each and every time and we can't thank him enough!
Jamie, Freeport
Tue, 12 Jun 2018
Jerard was very professional through out the entire experience. Always on time for our appointments, available when we needed him and knowledgeable with questions we had during the house hunting process. I would highly recommend him when selling and buying property. He was able to sell our place for over asking price and negotiate a fair price when buying a house in the tough real estate market.
Samantha Monaco, Patchogue, NY
Tue, 8 May 2018
I first met Jerard Drewes at an open house and he was immediately very knowledgeable about the place and location and was very approachable about any questions I may have had! This was my first time purchasing a home and Jerard definitely made it less stressful and easy! Jerard was easy to contact and always got back to me right away! He was very accommodating with my work schedule and was quick to set up any meetings or appointments necessary. I felt comfortable contacting Jerard about any questions or concerns I may have had throughout the process. I had as little stress as possible in the process and it had a lot to do with Jerard and his professionalism.
Michelle - Freeport
Wed, 18 Apr 2018
We wanted someone we could trust! Jerard was very professional and sold our house much faster than we thought it would sell. He was patient with us as we were pretty set with getting asking price and we did! Jerard was very easy to work with and made us feel comfortable, as selling our home was a tough decision.
Pasha, Seaford, NY
Wed, 27 Sep 2017
Great experience, exceptional service and Very knowledgeable about the neighborhood
Jennifer and Allan Neuendorf, commack
Fri, 15 Sep 2017
Jerard Drewes was able to get us into houses we were interested before their open houses which was nice. He Met us at all listings and had information for us about each house. Tried to schedule back to back showings so it was convenient for us.
Aballay Family, West Babylon, NY
Wed, 23 Aug 2017
Jerard was very sensitive to our needs and made sure to provide us with enough information so we would make a well informed decision towards our purchase. Our first buying experience was fun and less stressful as anticipated thanks to Jerard for being on top of his game! We would definitely work with Jerard again in the future.
Joe Donaggio, Massapequa
Fri, 4 Nov 2016
From day 1 Jerard was top notch. His professionalism and knowledge of both the local market and purchasing process was outstanding. He made us comfortable and showed us that he was one our team! Jerard helped us both sell our apartment and buy our new home. His dedication to our needs was much appreciated. My wife and I have a busy work schedule and he was able to always schedule open houses and showings around our schedule and most of all MAKE THINGS HAPPEN. We were able to sell our Co-op for higher than any other real estate agent expected or said we would. His knowledge of Long Island and the different home options were excellent. He was able to negotiate a price lower than our opening bid! He even helped us attain homeowners insurance and a home inspector. He helped us SELL HIGH and BUY LOW! The whole process with Jerard on our side was EASY. Jerard is an exemplary agent and should be the benchmark for other people within Century 21. His personality is worth the brokerage fee! My wife and I would sincerely like to thank Jerard and the Century 21AA team for being so attentive to our needs and making this an easy selling/buying experience!
Jacques Astre, North Bellmore
Sun, 4 Sep 2016
Did a great job and did everything he said he would do.
Christopher Fuentes
Fri, 17 Jun 2016
Jerard went above and beyond on every occasion I dealt with him. Absolutely would refer friends/family to work with Jerard. Very satisfied! As a first time buyer I was more than happy with the services provided by Jerard and the process could not have been any more perfect.
Amy & Quinn, Farmingdale, NY
Wed, 9 Sep 2015
We could not have asked for a better experience in dealing with Jerard Drewes while purchasing our first home. He was very attentive and took all of our needs/preferences into consideration while showing us potential homes. We most certainly would recommend him to anyone in the market for a new home!
Annie Liu in Levittown NY
Tue, 9 Jun 2015
Jerard Drewes is a very professional agent, he answeres all my questions very detail and quickly; he always answer my phone calls, if he missed it, he call me back very quick, very professional for all the paper works and help me (a first time home buyer) understanding the procedure of buying a house.
Click Here to See More Reviews