Testimonials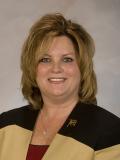 Congaray21@yahoo.com
Fri, 1 Nov 2019
My house sold in a week, and I got full asking
Mark Casagrande, Shoreham NY
Fri, 6 Sep 2019
Joann Adamo took the time care in helping to sell our family home of over 50 years. With my mom being on in years she had the consideration and patience to field the questions of myself and 3 other siblings. Taking the lead in the sale , Joann proved to be very knowledgable and professional. When decisions needed to be made she made excellent suggestions but dignified us by allowing us to make all final decisions. We would recommend Joann Adamo. It was a beautiful experience.
Peter, Long Island NY
Fri, 5 Jul 2019
Joann Adamo went above and beyond all of our expectations throughout our entire purchase. She even went beyond that when she helped us move our boxes into our new home. She truly, sincerely and genuinely cared about our happiness and the ease of our process and transition.
Peter Long Island NY
Sat, 29 Jun 2019
Joann made the sale process of my home very clear, professional and pleasing to all involved. She made herself available to answer all questions and eased my worries whenever one arose. She suggested other components to ease the process such as a reputable lawyer and bank to be in touch with to follow through with the sale of my home. I couldn't be more satisfied with the team that was handling the sale and closing of my home. Thank you Joann and all involved!!
José L Argueta 372 Manhattan Avenue West Babylon NY
Thu, 13 Jun 2019
They help all the time when we need it
Kristina Brocato, Lake Grove
Mon, 5 Nov 2018
My husband and I used JoAnn Adamo when purchasing our first home. JoAnn was patient with us and always answered our questions or concerns in a timely manner. We could tell that JoAnn had our best interests at heart throughout the entire home buying process. We would recommend JoAnn to our friends and family because as stressful as this process could be, she certainly made it more manageable.
Joe S., Lindenhurst
Tue, 11 Sep 2018
JoAnn Adamo was absolutely customer-oriented and focused on what we were looking for, as opposed to making a sale. She paid attention to what was important to us and gave us pointers when we weren't sure about something. Her response time was always great and she kept us updated the entire time. We felt well taken care of throughout the entire process and even if JoAnn didn't have the answer to something, she did her best to find out for us. She went above and beyond to help us out with additional things we were in need of and truly took care of our home purchase experience from start to finish. We would definitely recommend JoAnn to anyone looking to buy a house!
Madeline & Bob Skrivanek, Palm Bay, Florida
Thu, 3 May 2018
We heard about JoAnn Adamo through friends. They used JoAnn when they recently sold their home. We had had the house appraised... but when JoAnn saw the house... she exclaimed... "No... I'm sure you could get much more!!!" Then she signed into her Realtors website... and sure enough... she was right!!! (Zillow was 'way' off base!!!) JoAnn was so pleasant and reassuring... we felt comfortable... right off... signing with her! JoAnn Adamo was always there!!! Whenever we had a 'concern' or 'question'... it was as though she was sitting by her phone... waiting for us to call!!! There were a few hiccups... as is to be expected. But we were... and are quite pleased how everything turned out!!! She's a Sweetheart!!! She's the Best!!! JoAnn Adamo is a Consumate Professional!!! We would recommend her to 'Anyone' interested in selling their home!!!
lorraind and joe craparotta Lindenhurst,n
Sat, 16 Sep 2017
selling ones house after raising your family is not an easy thing.. Joann's professionalism, knowledge and caring attitude did make it a bit easy.. Her knowledge of the area and what houses should be priced at were spot on... Once sold she guided us through the process wonderfully.. Century 21 AA should be thankful they have an agent of her caliber working there..
Joann Dillon, Lindednhurst
Wed, 13 Sep 2017
I was told about Joann when visiting the Villa and given her contact information. I called her and told her I was planning on selling my house and that I was interested in purchasing a condo at the Villas. She was very pleasant and likable. I put my house up for sale and it sold immediately. I had already been in contract with a local realtor. Joann called me and told me about a property for sale at the Villas and asked if a would like to see it. It was truly my dream home. She contacted the seller and I am the happy owner of the property in Narragansett Villas. Joann was all the things written above and more. One of the nicest people I have ever met and especially one of the best I ever did business with. Can"t say enough good things about her. She was patient with the other side, my buyer agent, who was awful in comparison. She was there for me at every turn. She answered my text and calls right away day and night. Even on weekends. I would not have made it through without her patient presence. Even after the closing, which she was there at, she came over to welcome and congratulate me on my new home. My experience with Joann was extraordinary. She was always pleasant and helpful with me. She gave me the confidence I needed to get through all the red tape of buying my home. She put everything in place for me and answered all my questions and helped me in so many ways to I understand what was going on. Mostly she was always on schedule and you knew she would be there on time and with a smile on her face. I appreciate her work ethic especially now a days when most people don't give you the time of day, never call back or make you wait forever for everything. I feel blessed to have found her. Sincerely.
Jamie Henshaw, Lindenhurst
Mon, 11 Sep 2017
JoAnn is so patient and went above and beyond as my husband and I tried finding the perfect home. She sent us emails of available properties frequently and would set up appointments that accommodated both of our busy schedules. I appreciate all that JoAnn did for us during this process and would recommend her to anyone looking to buy a home!
Mark chiavola /delray beach florida
Mon, 28 Aug 2017
Thank you again joann for all your hard work ...and century 21 as well
Emre Akcabay
Wed, 2 Aug 2017
My wife and I worked with Joann Adamo to purchase our first home and then about 4 years later to sell our house. She is knowledgeable, approachable, personable, endlessly patient, and generous with her time (including mornings, evenings, and weekends over the course of several months). She answered every question and explained every form and every part of the process clearly and thoroughly. We highly recommend her.
The Maguire Family 3564 Tonopah St Seaford
Sat, 27 May 2017
We had to sell our moms house for her care. It was a very emotional situation. JoAnn was very understanding and compassionate . She helped out in any way she could, making the whole situation a very pleasant one. From the very beginning unti the closing and after we were totally satisfied!! JoAnn certainly is a class A act
Kenneth Bartsch Centereach
Tue, 2 May 2017
Very honest and helpful,very knowledgeable in the realty trade.
Joanne Archer, Medford NY
Fri, 10 Feb 2017
There was no hesitancy in choosing JoAnn because of our previous experience. JoAnn was very aware of my needs and respected me by showing me only properties that filled those needs, therefore saving me from valuable time expended. JoAnn was the ultimate professional, always very attentive to all details while keeping my best interest as her primary focus. To reiterate, JoAnn is the epitome of a Real Estate Agent and a spectacular representative of Century 21 Realty.
Joanne Archer, Medford
Sun, 11 Dec 2016
JoAnn Adamo showed the same diligence as she had previously displayed in the selling of my home. She assisted me in negotiating a price which was within my budget as well as successfully intervening when the time frame of the selling of my house and the purchase of the condo were not coordinated.
Joanne Archer, Medford
Sun, 11 Dec 2016
JoAnn Adamo worked tirelessly despite many roadblocks that were encountered during the sale of my house. She represented my interests at all stages of the process in a situation that a less professional realtor might have walked away. I truly appreciated all the extra effort and time that she extended on my behalf.
Elaine Maxwell, Palm Coast, Florida
Wed, 5 Oct 2016
She did a very good job selling my home.
George Karaisarides, West Babylon
Tue, 6 Sep 2016
Purchasing/Selling a home can be an incredibly stressful process. Having the right people supporting you and working with you can make things much less stressful and even enjoyable! Everything was promtply and professionally handled. Our busy schedules were accommodated and everything went with out a hitch! We were very impressed and pleased :) Joann was a joy to work with. She went above and beyond to take care of our needs and make the sale go as smoothly as possible! She was there every step of the way and we are grateful to have had the opportunity to work with her. We highly highly recommend her to anyone looking to purchase or sell their home.
Vincent Chiavola
Mon, 5 Sep 2016
I would recommend Joanne Adamo to my friends and family because of her professionalism & knowledge of the local real estate market. To me this is very important. Joanne answered all of my questions & if she wasn't sure of something she would find out immediately. She was always available this also is very important.
rich mcmullen, west babylon ny
Fri, 2 Sep 2016
i highly, highly recommend joann adamo as a real estate agent for selling your house. we all read testimonials and when i read them i have believe them. well, this is not the case here. joann provided me with one of the best experiences with a real estate company and especially the agent representing them i ever had, and here's why: joann, was very accommodating and knowledgeable. she understood the market and how to set up a house for sales. she also knew the proper pricing for my house. joann brought me comps for the area, so there was no unrealistic expectation of pricing. she also put together the online sales campaign and set up the real estate web sites to present our house on. had the for sale sign put up and she did an amazing job of quickly organizing her office to come by and have all the agents do a walk thru. then she helped stage the house to look more presentable and took pictures to reflect all the extra work we put into getting the house ready for sale. i do not want you to think i am just rubber stamping all the excellent ratings i am giving her. i read each one, each category and i am honestly answering that her performance and service to me was not just excellent but outstanding and i mean every excellent rating i check off. i have worked with real estate agents before and have not always had good experiences, even when i did, they were no where near the level of professionalism she exhibits. joann made the whole process quick and painless. she was there for every event that went on from potential buyers coming to the house to the contract signing to the appraisal, to the inspection, to the closing and anything else in between. could not be more happy with her or the results. again i can't sing her praises enough. if you don't use her to help sell or buy your house, you are doing yourself a disservice. she is that good!
T. Fries- Jupiter, Florida
Sat, 25 Jun 2016
We have dealt with many agents in the past and have found one of the best with JoAnn Adamo. Her knowledge of the area along with her vast sales experience made the process of selling our home easy, while getting us the best price. I highly recommend Joann Adamo, in giving you the BEST possible outcome available when selling your home or finding your dream home to buy.
Pasquale , New York
Fri, 13 May 2016
Joann Adamo was so helpful to me on the sale of my condo that I truly feel I couldn't have done it without her. I have my own business and the time she spent cleaning and straightening out this unit that was not lived in for sometime was so important to me. She wanted the sale and made it happen by caring how it looked in order to be more appealing to buyers. She recommended a lawyer for closing and all went so smoothly and quickly. Joann is extremely good and knowledgable at what she does and I would certainly recommend her to others and seek her out again on any future real estate ventures I may have. Thanks to Century21for having a great employee like Joann Adamo.
Kelly Connell, Lindenhurst NY
Mon, 9 May 2016
When visiting relatives over a year ago, I stopped into the office and spoke with Joann. For approximately a year, Joanne had me on her new listings emails and I would contact her asking questions, which she promptly answered every time. When returning to Lindenhurst for final move, I went back in and Joann became my agent along with Doreen Spiller. Both were exceptionally helpful and made the process a pleasure! Joann heard about every detail of what I was looking for and made suggestions to areas and specific homes to look in. She always handled everything promptly and was very accommodating to any and every request we had. I really couldn't have asked for a better Agent. Joann was very kind and helpful and I would request her again for our next home purchase Additionally, everyone in the office was kind and polite. They were responsive and I enjoyed the experience a great deal because of all involved. Thank you so much!!
Gina & Paul Ferretti
Fri, 1 Apr 2016
Joann Adamo went above and beyond to help us sell our home. She was there for us at any hour of the day and help us with any concerns we had. Selling a home can certainly be trying. She may our experience a pleasure. I would highly recommend her to all our friends.
Pat Acheson Florida formerly Seaford Ny
Wed, 16 Dec 2015
Joann Adamo walked me through the process of preparing my house for sale, carefully inspected the house and discussed any permits, problems and selling price. She was always available to take my calls. I would recommend Joann because she gets the job done. Joann is a very capable agent and I would highly recommend her.
Susan Casey
Sun, 1 Nov 2015
JoAnn went above and beyond for us. She returned calls promptly, set up multiple appointments, handled negotiations with the other agent in a very professional manner and answered every single question we asked her. If she said she wasn't sure, she would confirm the information and got back to us in a prompt manner. If it was a question about taxes, school district, recent work on the home, etc.. JoAnn always got back to us with the information we were looking for. JoAnn was very informative in guiding us along the way. She went above and beyond to make sure everything was complete, accurate and our needs were met. I would recommend JoAnn to all of my family and friends with their real estate needs. Our overall experience with JoAnn was beyond positive and we are incredibly thankful for her services.
Mark Stott, 1120 Flat Rock St. Greensboro, GA, 30642, p706-999-2259 c 516-317-8223.
Sun, 25 Oct 2015
We have all good things to say about Joann Adam. Her personal attention and guiding was excellent.
Deborah & Stella Foster, Holbrook, NY
Wed, 29 Jul 2015
When interviewing brokers to work with for the sale of my mothers condo, I found Joann Adamo was the most sincere and careing broker. She was honest and genuine and that was the broker I wanted to work with.
lisa schwier, west islip ny
Fri, 19 Jun 2015
Joann is very patient and helped us in this long process. If we had any questions , she answered right away and was very helpful! We would highly recommend her!
josephine domanico
Tue, 10 Feb 2015
Joann Adamo gives amazing personalized attention and really listens to what you say. She is extremely knowledgeable as well as very patient. I would highly recommend Joann!
Click Here to See More Reviews