Testimonials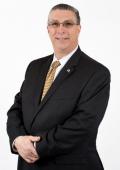 Carol and Milton Culcay, Levittown, NY 11756
Sat, 4 Jul 2020
We can't speak highly enough of our experience with John Danna. We were first-time homebuyers with very little knowledge about how to find the right place. When we met John for the first time, we knew instantly that he was the one for us. Since day one we had great communication during the search. He's a true pro, he is very professional, honest, very knowledgeable, and hands-on. His greatest attribute, "he listens" and then asks thought-provoking questions that ensure you get what you want. He helped to take the pressure off of us, throughout the entire home purchase process, and then most importantly through the inspection and closing process. John Danna from Century 21 AA Realty, pretty much became part of our extended family as a result of our purchase process. Especially during this difficult time that the world is still living the Pandemic of COVID-19. When everything was closed and the home process was on hold; he was always checking on us. I'll never use another realtor. We have some family members looking for homes and thinking about selling, and we always recommend John to them! Thank you, Jhon and God Bless you
Herman Echeverria - Medford
Thu, 24 Oct 2019
John Danna is a true professional and he was extremely helpful and knowledgeable! He was always available throughout the whole process and always kept us up to speed, making us feel at ease. John was great and I would recommend him without any hesitation!!! We could not imagine using anyone else. He sold both of our homes quickly and for what we wanted! which put us in a great position getting ready to move into our new home.
kathleen Ether West Babylon
Mon, 30 Sep 2019
I was very happy and satisfied with his service.
Sal Bertocci, Wantagh, NY
Tue, 24 Sep 2019
Highly Recommended
Mike Ragno West Babylon
Tue, 23 Jul 2019
John was excellent throughout the entire process. Extremely accessible and knowledgeable and helped make the whole process go as smooth as possible.
Austin Perri, Lindenhurst
Tue, 23 Jul 2019
John Danna was very friendly and a great guy. 10 minutes into talking to him I felt like we know each other for years. Grew up in the same town so that's also a plus. Was always available and making sure everything was perfect. Great guy and great at what he does.
Herman Echeverria
Fri, 3 May 2019
John Danna was professional, super available for all questions and concerns. He kept us informed throughout the whole process. We are planning on putting up our other house for sale next Month and we will use and look forward to having John Danna be our agent.
Paul merlino
Tue, 12 Feb 2019
John danna was very quick and helpful through the entire process of purchasing a home and had great people and excellent resources lined up and ready to go for me making the process nice and smooth. Very hard worker and will go out of his way to help find and get you your dream.
Robert Parisi
Wed, 5 Sep 2018
John Danna helped my wife and I find our home in 2 weeks ! He was great the whole way from the beginning to the end. I highly recommend him to everyone and anyone.
Emmanuel Lindenhurst
Fri, 15 Jun 2018
He is very honest, sincere, friendly and always ready to help us. he made the process of looking for house very pleasurable. my 4 year old daughter is also very fond of him. My family really appreciate your job and we are very grateful.
John C.
Wed, 18 Apr 2018
John Danna went above and beyond to help us close on our house! Cannot thank him enough!
Cheryl, Bayshore,NY
Mon, 23 Oct 2017
John was always available for questions and always responded quickly. He was mindful of my needs and what I was looking for in a property.. John's help was invaluable in finding my new home.
Clifford Bould Copiague
Tue, 26 Sep 2017
John really stood with his experience and straight forward friendly personality, i admired his honesty and wouldnt pick another agent over him
Click Here to See More Reviews