Testimonials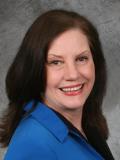 Al & Nancy Stiegler, SOuth Framingdale
Tue, 16 Jun 2020
Joyce, you're help was invaluable during the process. The time you took to understand our needs and running down the right house took a lot of the pressure off us. I've already given your name to a fiend in the neighborhood as they are looking to move from Queens to LI. Thank you for helping us on the next chapter in our lives! Best Regards Al & Nancy
Wayne Karol. Baldwin
Wed, 26 Dec 2018
Joyce was incredibly helpful in dealing with some family problems that threatened to interfere with the sale. The sale would not have happened without her kindness and empathy.
Linda Puglia, Hicksville, NY
Sun, 28 Feb 2016
She was an excellent broker and was constantly their for us whenever we had questions or concerns. We were extremely happy with the whole process and would use Century21, as well as Joyce again if we were ever to move. Joyce was an excellent broker and was extremely professional in all respects.
Nan Phrsai
Tue, 16 Feb 2016
Thank for being so kind and helpful. I felt I knew you forever. I admire your softness and pleasant personality.
Gregory Cappello: Oyster Bay, NY
Sun, 24 Jan 2016
We wanted someone we could trust, not only for their knowledge of the market but also a broker who could give us unbiased, expert advice when appropriate. Joyce met all of these qualifications and then some. She helped us buy the home of our dreams, the one we will raise a family in. We were not the easiest people to deal with, especially with such a large decision in front of us. Her character as a person is a big factor why Joyce guided us through this with ease. Joyce was on top of every aspect, even stepping in when she flagged things not being done timely or to the standards she enforced throughout the process.
Lynne Barr
Tue, 15 Sep 2015
Joyce Lehn worked very hard and put in a lot of time to get this property sold. She handled everything and helped us with tough issues, too many to mention. Joyce proved to be a dedicated realtor and trustworthy companion as we worked through the process. I would highly recommend her to anyone!
Travis Madden, Jacksonville Fl
Sat, 2 May 2015
Joyce is always punctual, courteous, friendly, professional, polite, candid and it has been a true pleasure working with Joyce for the second time and would undoubtedly work with Joyce again and recommend her to friends, family and individuals who are looking to purchase or sell their home. Joyce rocks!!!!
Click Here to See More Reviews