Testimonials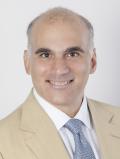 Corinne, North Babylon
Fri, 30 Aug 2019
Keith Verdi helped my husband and I purchase our first home. Throughout the entire process Keith was patient, knowledgeable, and always available if we needed to reach out to him. When the time came to make an offer, Keith was able to negotiate a good purchase price for our new home. He worked hard to make sure the whole home buying experience went as smoothly and seamlessly as possible. My husband and I highly recommend Keith.
Myrlande Alouidor. 54 Arlene dr brentwood
Wed, 3 Oct 2018
All I can say I had a very good experience with my broker and I will definitely refer my friends to him. He is the best broker I ever meet in my life. He knows his job and he also knows how to deal with all kind of issue. He is the best.
Melissa and Zak, Lindenhurst
Sat, 18 Feb 2017
Keith, we thank you again for your professionalism and courtesy. You are truly wonderful and would highly recommend you to anyone looking for a home. We also thank you for assisting in directing us along the preapproval and mortgage process. Without your assistance we would have let our perfect home slip through our fingers. We can't thank you enough.
Jill - Bethpage
Mon, 30 Jan 2017
I was referred to Keith by a family member who was also happy with his services. Keith was a great help in the purchase of my home. He was always easy to reach and quick to contact me throughout the process. He made the home-buying process much less stressful and guided me through everything as a first time home-buyer. Keith was excellent to work with and I will definitely recommend him to any other friends/family members looking to sell or purchase a home. He was friendly, patient with all my questions as a first-time home-buyer, knowledgeable and incredibly helpful! Keith was a great broker and I would highly recommend him to anyone buying or purchasing a home.
Raza, Huntington NY
Fri, 6 Jan 2017
Keith was a very nice person to work with. He was always available and answered your texts/calls at all times. He helped me sell and buy my house and make a difficult situation manageable. I recommended Keith for all your real estate needs!
crystal johnson ny
Sat, 19 Mar 2016
I would recommend kieth to anyone looking for a home
James- N. Babylon
Fri, 4 Mar 2016
Keith was knowledgeable and helpful. He is also very easily reachable, he replies to email's, calls and texts right away. He helped keep me calm and was helpful and reassuring throughout the frustrating purchasing process as well.
Click Here to See More Reviews