Testimonials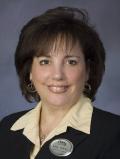 Kristi Cottone bay shore
Sat, 16 May 2020
Testimonial. Lisa Towne was excellent. Would highly recommend her.
Janelle & Marcelo Eduardo Binagi
Wed, 8 Apr 2020
From the very beginning, Lisa Towne took the time to take diligent notes of our specific needs/ wants in purchasing a single family home. She was very knowledgeable about every area we were interested in and always showed us homes within our price range and in line with all our needs. Lisa Towne, would always go above and beyond the call of duty for us. She was highly attentive and was always there when we needed her. Lisa, was very professional and answered all our questions in a timely fashion. Her performance was beyond our expectations. We couldn't have asked for a better agent to work with! As I mentioned before, Lisa Towne made our experience easier than we could have ever imagined. Lisa, is very personable and her communication all round was impeccable. She, always had our best interests in mind, which allowed us to have the highest level of confidence in her finding our forever home. With that being said, we highly would recommend her to our family and friends because we feel she is a great asset to the Century 21 AA Realty Team.
Patrick Corcoran Seaford, NY
Thu, 12 Mar 2020
Lisa Towne was very friendly and personable. She was easy to talk with and knowledgeable. She was professional throughout the entire process. It took longer than it should have because of a C.O. we needed to obtain. She was patient throughout. I would recommend Lisa Towne to anyone that was looking to buy/sell a house.
Dawn Cerny
Thu, 12 Mar 2020
Lisa sold our home in less than 2 weeks. Her negotiation skills got us an offer much higher than we anticipated. The experience working with her exceeded our expectations. If we ever sell/buy again we would only use her. We also recommend all family and friends to her.
Jim and JoAnn Panzarino
Tue, 26 Nov 2019
We had dealt with Lisa in the past,,,she had a great perspective on our needs and knowledge of the local market,,,,she also listened well and promptly responded to any questions that we had ,,,we would highly recommend Lisa to anyone that we know that has real estate needs ,,,,
Mike-Lindenhurst
Tue, 12 Nov 2019
Lisa was fantastic from start to finish. She made the whole process easy and her experience and knowledge were a big help to me as a first time home buyer. Lisa was great to deal with. She understood what I was looking for and was very accommodating to my needs and answered all my questions or concerns I had. I would highly recommend.
Fernando Quintanilla, Coram
Mon, 4 Nov 2019
Lisa helped my brother buy his first home and he had nothing but positive things to say about her. Lisa was great in every aspect of purchasing my house. She went about and beyond to try to get the best deal, explained every step of the process and was always there if I had any questions. It was a pleasure working with Lisa to buy my new house. I was the second member of my family to buy a house with her help and hopefully not the last. I will recommend her to anyone who tells me they are looking to buy a house. The overall experience was great. Lisa is great at what she does and made the entire process feel effortless.
Jacqueline Pace, East Islip
Mon, 3 Sep 2018
Lisa is an amazing realtor and I would use her again and again. I would also recommend her to everyone I know!
Nancy Dunn, Wantagh
Tue, 21 Aug 2018
I hope I understood the choices of this survey correctly, I found it a little confusing as to if I felt Lisa thought my feelings were important or if she took them into consideration, i.e., you have an "A" under that category. I will say Lisa Towne, did both she took my needs in consideration and valued them as important. She really listen to what I was looking for in a house, and was available to show me houses around the clock, even if I called her that morning and asked if she could arrange a showing, she made the appointment immediately. Always the professional, she stayed focus and proactive. The house I purchased was in contract and I thought I lost it (I hadn't sold my property yet) one morning she called me and gave me the news that it became available and asked me if I wanted to look at it again or make an offer and if it weren't for her being on top of the inventory I would not be living in the house today. I would recommend Lisa to anyone that asks for a referral, hands down.! All I can say is the Lisa is a wonderful Realtor, she worked with me and was on top of her game always!!! Extremely proactive and she did her due diligence. I was very lucky to have her working on my behalf! Very professional, extremely knowledgeable about zoning laws, permits etc.
Vanessa Terry, Massapequa
Sun, 19 Aug 2018
Lisa was a pleasure to work with. She has great local perspective to add which is helpful. She was patient with us, always flexible with scheduling viewings. I trusted her completely and that is a huge asset for her in this industry. She became a friend to us and I will miss talking with her!
Jenna Kane, Seaford, NY
Mon, 23 Apr 2018
Lisa Towne knows the real estate market inside and out. We were recommended to her by a family member and are so grateful we were introduced to her. After encountering numerous other agents, Lisa was the first agent that we knew had our best interest at heart. She is a true professional, with tremendous knowledge of the market, the process and overall customer satisfaction. She is truly dedicated to her clients and made herself available to help us whenever we needed it. She went over the top to make sure we found our perfect home. She never pushed us into something we didn't want and she helped us find exactly what we were looking for. I am forever grateful for everything Lisa has done for us and would highly recommend her to everyone I know. Thank you so much Lisa!
Philip. 720 Spruce Court Baldwin 11510
Sat, 24 Mar 2018
Excellent courteous on time fully motivated sales representative.
Hanna, Mina
Sun, 12 Nov 2017
Lisa was very helpful, always available, very kind and friendly, and went above and beyond to help us with our needs. We strongly recommend her
Bissett,Susan,babylon,ny
Mon, 16 Oct 2017
Lisa is a very committed worker whether slinger buying a home. Vey diligent and thorough!
Kathleen Jensen, Oceanside
Mon, 16 Oct 2017
I would definitely recommend Lisa Towne when buying or selling your home. She is very knowledgeable of the local real estate market. She was super responsive as if you were her only client! Friendly and very professional. She made it very easy and did all the work for me. I could not be more satisfied.
A. Michel, from West Hempstead, NY
Wed, 9 Aug 2017
I was pleasantly surprised by Lisa's genuine character. She is very honest and trustworthy. I never felt at any moment of the process that I was being duped. She made me feel very comfortable, she answered any questions that I had, and she was always easily accessible. The buying process can be very stressful, but with Lisa I felt calm because she kept me informed and educated me on many aspects of the process. She is very likable, friendly, and patient. She knows her craft, the ultimate professional. She represents herself and the company well. I was extremely pleased to see her wearing a name tag that identifies her as an employee of Century 21; I must say that I've never seen anyone else do that before in dealing with real estate agent. Seeing that reassured me immediately that I was dealing with a professional and that I could trust her, she really stood out. I would and I will highly recommend Lisa to anyone who needs an agent with either buying or selling a house. And, I hope that these few words make you as a company appreciate her more for what she does, as I appreciate her for how she made me feel during that process. She is More than a real estate agent, she is a genuine human being. For that, I think she is a Star in your company.
Destani Garrick, Baldwin, NY
Mon, 24 Jul 2017
I googled home sells in my area and came across Lisa. I'm so glad I decided to work with her she was great. There were some bumps along the way to get the buyers to finally sign the contract. This was our fault and not Lisa's. Our house had some permit issues, but they were quickly resolved due to Lisa's quick thinking. She was so patient and knowledgeable and was readily available to answer any questions. I moved to a different state and could not attend the closing. Lisa was assigned as my POA and she handled everything for me. This saved me time and money. She's a dream!
Giovanni nicotra, East Northport
Sun, 2 Jul 2017
Lisa Towne is extremely knowledgeable about Homes,neighborhoods and Layouts of homes. She understands what a customer needs . I would highly recommend Lisa Towne to friends, family and strangers who are seeking a home.
Dianne, Great Neck
Tue, 4 Apr 2017
If you are considering selling your property, consider Lisa Towne. She is professional, accessible and works hard to make things happen.
Dawn Cerny, North Babylon
Thu, 2 Mar 2017
Lisa was an amazing realtor. Her expertise was essential during the home buying process. She was exceptional when it came to answering any questions we had and always gave us prompt responses. She listened to what we were looking for and found us our dream home quicker then we could have hoped for. Her negotiation skills are superior and you always know she is providing you with honest and truthful information, giving her the upmost of integrity. Trust me when I say you want Lisa Towne on your side.Her hard work and dedication to her clients is apparent every step of the way. I will recommend her to anyone looking to buy or sell a house. She is simply the best out there.
Zlatko and Tami Talevski
Wed, 1 Mar 2017
We are and we will continue to highly recommend Lisa Towne to help buy or sell your home. It is very hard these days to find someone who will take any phone call you have, answer any question, read every text you send, and stop what they are doing to accommodate you...She was extremely knowledgeable and made every single part of the process an absolute pleasure. She is an outstanding broker! Lisa Towne went above and beyond anything we could have asked her to do....She is truly an AMAZING PERSON and we are blessed to have met her.
Lu Ann and Robert GIlhooly, Wantagh, Ny
Wed, 8 Feb 2017
Lisa is an amazing person both personally and professionally. She took the responsibility of selling our home and never stopped working to make it happen. She held so many open houses and showed the house anytime night and day. She put all her efforts into getting us the best offer and never stopped trying. We were very lucky to have Lisa as our broker, but even luckier to have her as a neighbor and friend. I would recommend Lisa to anyone, She will never let up until the job is done.
Girish Patel & East Meadow, NY
Sat, 29 Oct 2016
Lisa was very good in setting the expectations and updating me. I am very happy with all the services, Lisa's kindness, open communication and already to help. I would be more than happy to work with Lisa Towne and recommend her to anyone.
philip and susan bissett 720 spruce court,baldwin,ny 11510
Mon, 26 Sep 2016
Professional,Courteous and totally aware of our needs.
Ariana
Fri, 23 Sep 2016
We selected to work with Lisa and we are extremely happy with the choice. We have family in the business but wanted to use someone who specialized in the area. Lisa was very thorough with describing the area and schools to us, and she understood how important it was to find a home in a timely manner. If we were to buy a home again we would use Lisa and especially recommend her to friends looking in this area.
Heather Reklis-Albanese , North Bellmore
Fri, 23 Sep 2016
Lisa helped my family purchase our first home. Lisa was extremely well prepared, and provided my family with many different options in our criteria and budget. Lisa was knowledgeable of all of the different neighborhoods. She was open to answering questions at any time of day or night. I would definitely recommend Lisa to my friends and family.
Betsy Orlando-Cowden, Gilboa, NY
Sat, 3 Sep 2016
Knew from close friend that Lisa Towne was responsible, dedicated and would be responsive to our needs. Turned out to be the truth. No matter time or day Lisa always returned calls timely and answered questions patiently. She gave us helpful pointers on how to make the house it's most presentable and our buyer was impressed at the first open house. When our car broke down on closing day she explained what we would need to do to get an extra day from the buyer and then drove us to closing. Through the whole process Lisa was polite, responsive and a pleasure to work with. Would recommend her to anyone in need of a realtor!
Chris
Mon, 18 Jul 2016
I choose my broker because of the familiarity of my situation and dealing with the broker before. Lisa was as always respectful and polite. She made sure to keep me updated. When I needed questions answered I was always able to ask and she always got me the answers in a timely manner. It was a pleasure to work with Lisa and she is definitely an asset to your agency.
Steve K., Coram NY
Mon, 23 May 2016
Lisa Towne made the experience of purchasing our first home painless and fast. The fact that she was able to find and show us such an amazing home that we immediately fell in love with was amazing.. She worked with us over the span of a month, answering all questions and giving us any help we needed with the process. Without her, I can't imagine that I'd be a homeowner as it stands today! Her expertise and willingness to go the extra mile really cemented my decision to go with her as my realtor. When I begin to grow my family and need to upsize, I'll definitely be giving Lisa a call to find us our new home!
Rose M.Salerno
Thu, 31 Mar 2016
I would recommend Lisa Towne to friends and family.Lisa Towne made selling my home very easy.
John Caruso Wantagh NY.
Fri, 11 Dec 2015
Myself and family members are thankful of the hard work Lisa puts into selling a home this is why Lisa is highly recommended by our family.
Sarah Roesel, Bohmeia
Mon, 7 Dec 2015
Thank you so much for everything you did for us. We are extremely grateful.
Margaret, Seaford
Sat, 21 Nov 2015
Lisa took the time to make sure all bases were covered
Christopher Shortell, N. Babylon
Sat, 7 Nov 2015
Lisa has a very high knowledge of real estate. She explained everything that I needed to know about. Lisa made sure I was always aware of what was going on. Any questions that I had she went out of her way to get answers. She made sure that I was comfortable and looked after me at all points of the processes. My overall experience was excellent. I was very comfortable in the whole process. Lisa was always there to make sure my interest were taken care of. She kept me well informed and always look after my needs. I don't know where I'd be if she wasn't there to make sure I was comfortable and taken care of. This sale took forever. Lisa was always on top of everything that was going on. She worked with me and my odd life schedule. She made me feel comfortable with such a big sale. She assisted me in all details of the sale. Helped me organize my packets and get them ready for the board. Made sure I had all the forms I needed. I am really glad I had Lisa on my side.
R Gingrich
Fri, 23 Oct 2015
lisa was very helpful and understanding during this process of selling and finding us a home
Janice Calandrino
Fri, 5 Jun 2015
In looking for a broker, I was looking for someone who would understand and had the patience dealing with a very emotional sale as this was my childhood home. Not only did she far exceed my needs, but her expertise in the process of the whole sale led me through a smooth transistion. I would highly recommend her to my family and friends. (Even to complete strangers!!!!). I think this says it all.
John J. McEniry Freeport, NY
Mon, 1 Jun 2015
Lisa Towne was extremely helpful and supportive of my goals and needs in selling my property. I was extremely impressed with her commitment and availability to me. Lisa was a pleasure to deal with and I would highly recommend her services. I could not have asked for a better Agent to represent me. She went above and beyond the customer service I was expecting or had received from another Agent.
SALVATORE COSCIA 338 JERICHO TURNPIKE #396 SYOSSET NY 11791
Tue, 12 May 2015
HER ATTITUDE AND UNDERSTANDING OF THE MARKET AND MY NEEDS WAS VERY IMPRESSIVE. SHE IS VERY EFFICIENT IN EVERY ASPECT OF HER JOB I LOOK FORWARD TO DOING FUTURE BUSINESS WITH HER. THANK YOU VERY MUCH FOR EVERYTHING.
Gerard Ahern (New York)
Thu, 12 Feb 2015
Mrs. Towne was recommended by a friend who had used her in a previous real estate deal and said that she was a fabulous agent who was both professional and compassionate to the needs of her customers. Since I was selling a property that was 3000 miles away from my current residence, it was extremely important to me that the agent I choose would understand the importance of selling my property as well as assisting me intaking care of the property while it was for sale. Mrs. Towne went above and beyond expectations in all facets of the sale. Her work in ensuring my house was sold in a reasonable amount of time was critical to me and she performed superbly. I have dealt with Century 21 Realtors in both New York and Las Vegas where I currently reside. They have always been outstanding agents to deal. Mrs. Towne is a truly professional real estate agent. Her importance in the sale of my property cannot be understated. She worked extremely hard to ensure that the sale of my house was completed in what became a difficult and tedious process that was instigated by the attorneys involved on both sides of the transaction. Mrs. Towne became a conduit between both parties to ensure that the sale was completed in the allotted time frame. For a period of time it appeared that the sale was not going to occur. I truly believe that without the assistance of Mrs. Towne, the sale of my home would never have come to fruition. Mrs. Towne is a consummate professional. She knows and understands her profession extremely well. As a real estate agent she is excellent, but more importantly as a person she is both understanding and compassionate in her work and in dealing with the needs of her clients. As stated earlier, her involvement in ensuring the sale of my home cannot be understated. I have dealt with a number of real estate agents in the past as I have purchased 4 homes, and sold 2 homes over the past 11 years in both Las Vegas and New York. She is by far the best agent that I have ever dealt with.
Click Here to See More Reviews